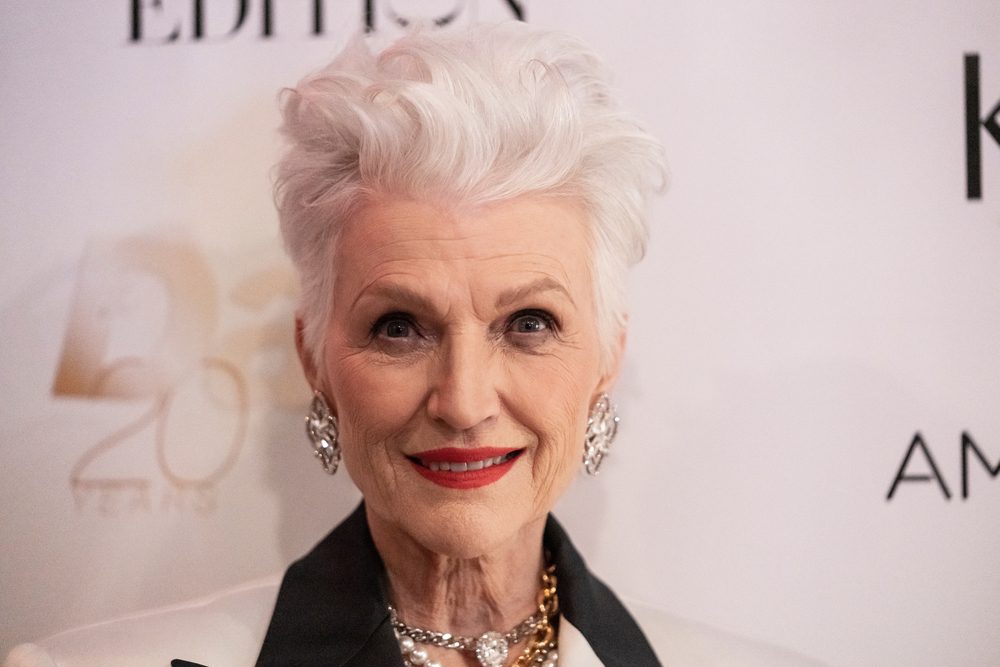 4. Maye Musk – Now 74
Yes, that's Elon Musk's mother. However, Maye Musk isn't only popular because her son is the richest man in the world. She has risen to fame as a model and a dietitian of South African and Canadian origins. With a modeling career spanning about five decades, the baby boomer star appeared on the covers of many magazines, including international editions of Vogue.
Boasting both beauty and brains, the icon woman worked hard to earn two higher degrees, one in nutritional science and the other in dietetics. At 74, Maye Musk is still around and quite active, actually! You may be surprised to learn that even well into her golden years, she became the oldest woman to pose for the cover of Sports Illustrated Swimsuit Magazine in 2022. Beat that!
(Visited 3,171 times, 1 visits today)