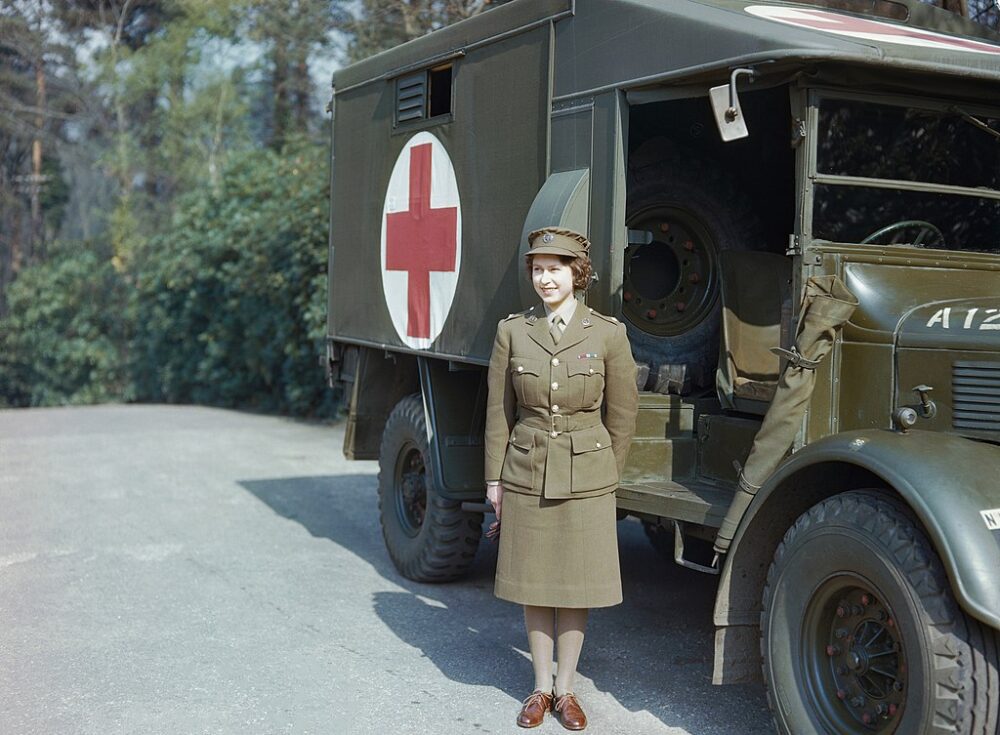 #4 She did, in fact, not have a driver's license
If you're of royal descent, you're definitely going to have an array of chauffeurs at your beck and call. Queen Elizabeth, on the other hand, was known for driving around in her beloved Range Rover or Jaguar while wearing a pair of chic sunglasses and a Hermès head scarf. It was one of her pleasures.
Yet, she did not have an official license. If anything, she learned to drive when she insisted on joining the Second World War, back in 1944, when she was just 18 years old. That's where she also became a mechanic for the Women's Auxiliary Territorial Service, where she quickly climbed the ranks and served until the end of the war.
What's more, not only was she not required to have a license or a license plate on her car, but she also did not need a passport in order to travel. We guess that when you are the Queen of England, you're easily one of the most visible and easily recognized figures on the planet. It's kind of hard for someone else to pass for you!
(Visited 98,321 times, 7 visits today)