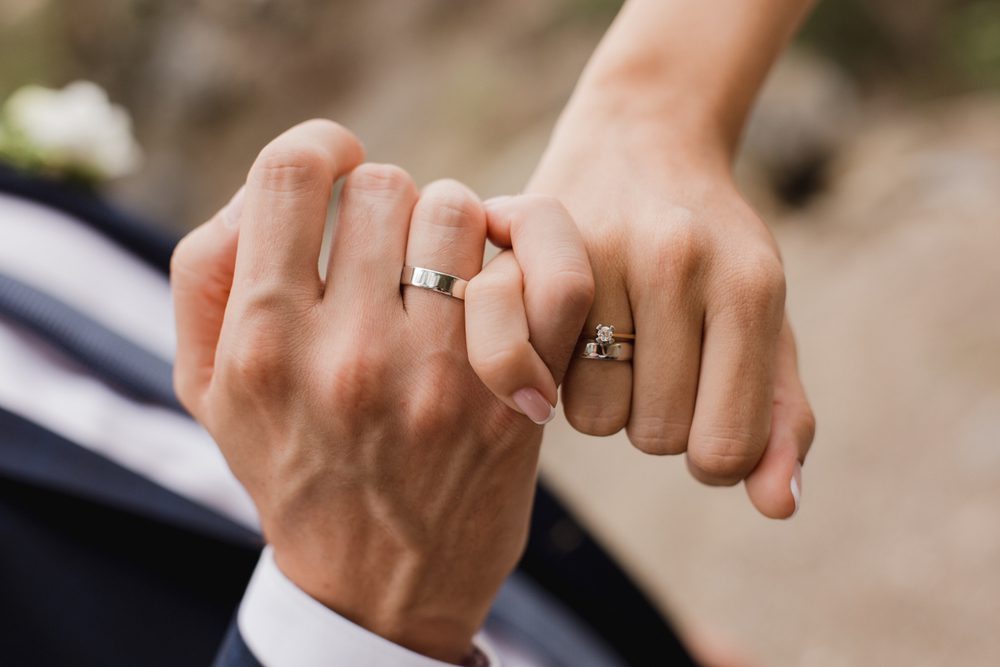 Wearing wedding rings
You should thank the Egyptians for initiating this wedding tradition of giving a beloved one a ring. The circle of the ring stands for eternity, because it has no beginning or end, and the empty space in the center symbolized a gateway into the future, the unknown.
When Alexander the Great won the battle with the Egyptians, the Greeks adopted this tradition, which made their own "love" rings to have inscriptions with Eros and Cupid. The Romans carried on the ring tradition and added gold as the right metal, alongside intricate carvings and gemstones.
From this point, wedding rings started to include a broader selection of metals and stones, and the worth usually depended on the wealth and status of the couple. For a very long time, there were only women who wore the ring. It didn't even become so common for men to wear a formal wedding ring until World War I.
(Visited 2,998 times, 1 visits today)
Pages:
Page

1
,
Page

2
,
Page

3
,
Page

4
,
Page

5
,
Page

6
,
Page

7
,
Page

8
,
Page

9
,
Page

10
,
Page

11
,
Page

12