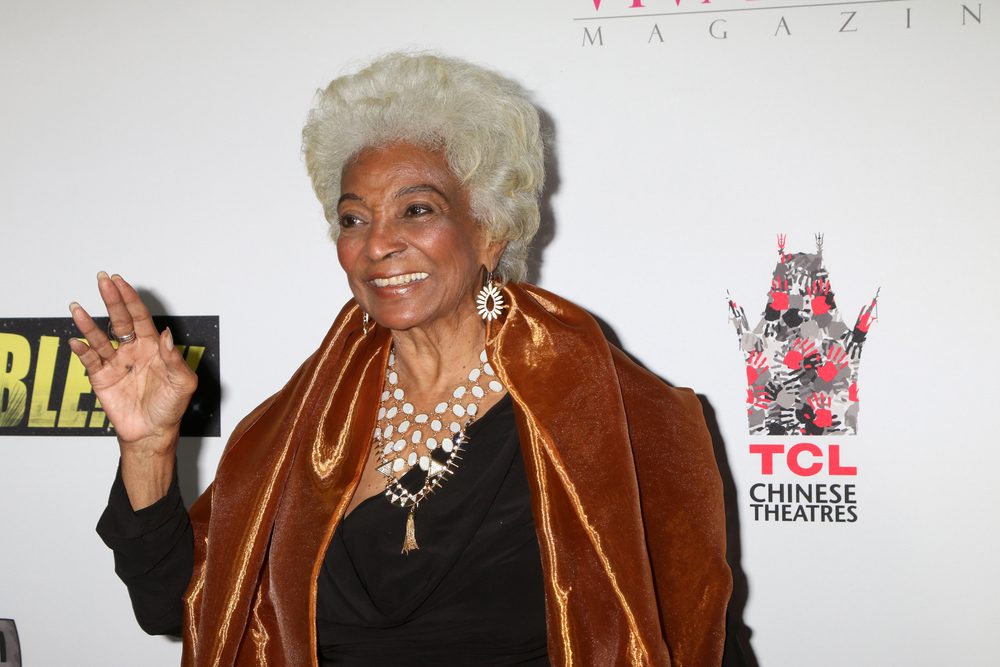 6. Nichelle Nichols
Nichelle Nichols was one of those multi-talented celebrities that people loved so much. She died on July 30th, 2022, at age 89.
She broke a major race barrier performing in the 1960s famous series Star Trek. The opportunity came when Gene Roddenberry cast Nichols as Lt. Nyota Uhura on the Star Trek series.
When the show debuted, the actress was one of the first African-American women to have a leading role on primetime television.
While many sources have been claiming that she was also the one to have the first interracial kiss on American TV, there are others that argue the opposite.
Anyway, Nichols marked history in American television; Martin Luther King Jr. once called her role in Star Trek "the first non-stereotypical role performed by a black woman in television history.
(Visited 4,112 times, 2 visits today)