…Are there any plus-size models you really appreciate and look up to?
I think we can say that the entire world has changed since the fashion industry welcomed plus-size models.
We were so used to seeing ultra-thin beautiful women walking on stage, performing, and doing catwalks, that everyone was shocked when these females we are going to talk about used their voices.
When it comes to famous curvy supermodels, you've probably heard of Iskra Lawrence, Ashley Graham, or Tess Holliday. But these are not the only women out there who changed the industry and run the fashion world.
From Denise Bidot and Hunter McGrady to Paloma Elsesser, there are many plus-size models out there who are part of global campaigns, have millions of followers on their social media platforms, appeared on the most prestigious magazines' covers, and also challenged beauty standards along their journeys.
As a result of all of their hard work, more and more brands and designers have decided to expand their size ranges and make clothes suitable for more people and different body types. We can not wait to see what happens next!
But until then, here are 7 plus-size models who changed the world.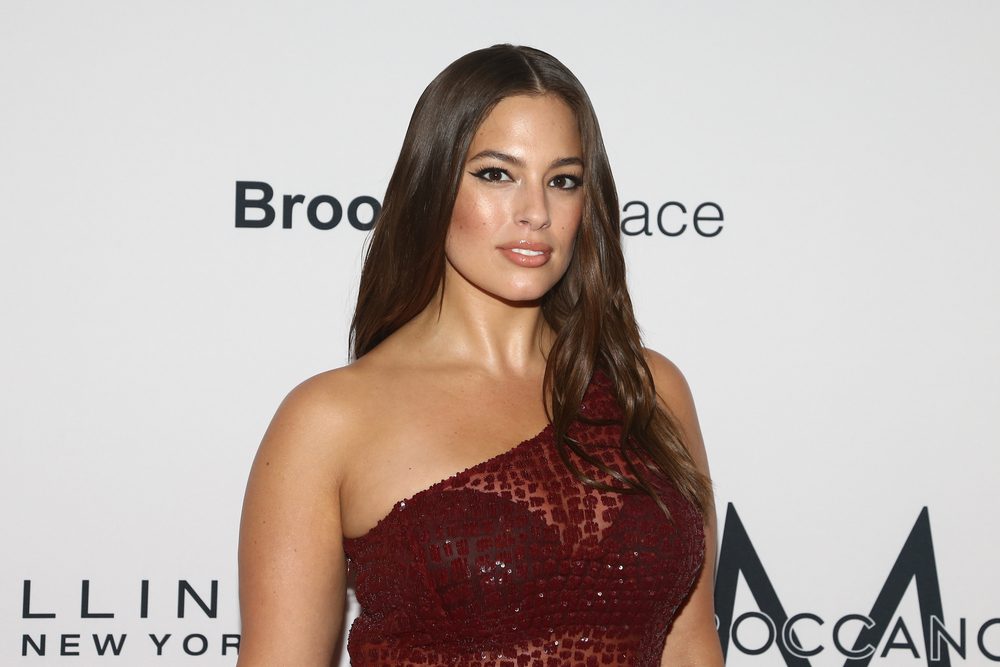 1. Ashley Graham
Ashley Graham is one of the most popular and appreciated plus-size models in the world. She began her career in modeling when she was just a teenager and she had to face a lot of issues during her early career.
For instance, she was part of a lingerie advertisement for The Lane Bryant in 2016, but the ad was dropped by many television networks, such as NBC and ABC.
They declared that the reason they decided to ban the commercial was the fact that it wasn't suitable for the audience.
However, the models got upset when they found out about the advertising ban because there were a lot of Victoria's Secret commercials on TV, which showed a lot more skin than they did.
Graham wanted to make the best out of this thing, so she started posting unedited pictures on all of her social media accounts but she also shared her experience regarding the commercial with her community of followers.
After a while, she started to receive more and more attention and she became the first plus-size model to emerge on the cover of Sports Illustrated's magazine, the swimsuit edition in 2016.
Now we can see her at TED Talks, on YouTube, on runways, and also on the cover of several famously well-known magazines, such as Vogue, Elle, Cosmopolitan, Allure, and Haper's Bazaar.
To learn more about what this plus-size model has gone through, check out: A New Model: What Confidence, Beauty, and Power Really Looks Like
2. Iskra Lawrence
The second plus-size model who managed to make a difference when it comes to the fashion industry is British woman Iskra Lawrence.
She is very popular for being the global face of the lingerie and swimsuit brand Aerie. She stated several times that when she was younger she wasn't small enough to be a regular model, but she also wasn't big enough to be considered a plus-size model.
She wanted to show everyone that there is no need for women's bodies to be labeled, so she started promoting self-love and self-care.
Besides being a loved curvy model, she is also a brand ambassador for the National Eating Disorders Association (NEDA). Many people believe that her voice is important and it has to be heard, so in 2017, she made a speech at a TED Talk, called "Ending the Pursuit of Perfection" at the University of Nevada.
Her beauty made her very suitable for runways and magazines and she was spotted in the front row at many shows, such as Balmain and Elie Saab.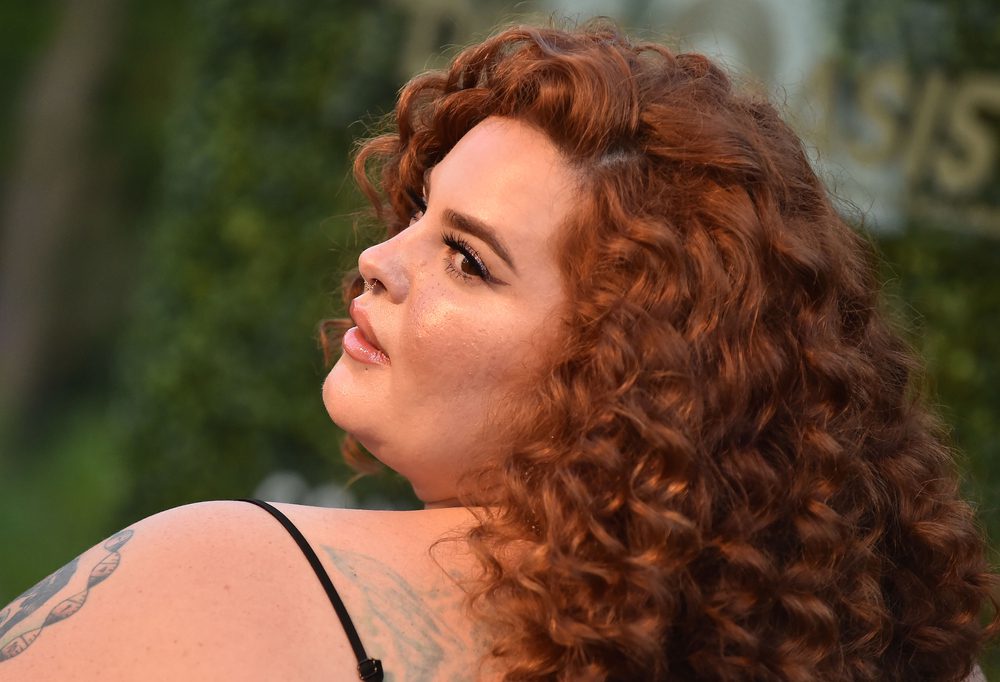 3. Tess Holliday
Even though she was told that she can't be a plus-size model because she is too short and too big, Tess Holliday didn't give up.
She trusted herself and believed that one day, her dreams would come true. Several agencies told her that being 5 ft 3 and a US size 16 won't make her the right fit for fashion catalogs and print ads.
She decided to prove everyone wrong and in 2013, she launched the Instagram hashtag #effyourbeautystandards, which was considered to be a social objection to the world's beauty standards.
Tess started a whole movement and more and more women identified with her experience and felt like they needed someone to represent them. As a result, she became very popular in 2014 and since then, she participated in several brand campaigns, such as H&M, and also walked at the New York Fashion Week for a high fashion brand called Chromat
4. Denise Bidot
Denise Bidot started her career as a plus-size fashion model in 2014 when she was convinced by a photographer to try modeling.
We can say that she had an immediate success because she was the first plus-size woman to walk for two straight-sized brands at New York Fashion Week the same year.
Even though she doesn't have as many followers as the other models on our list, Denise Bidot has an impressive and flourishing career.
She has modeled for many popular and well-known brands, including Lane Bryant, Nordstrom, Levi's, Old Navy, Macy's, and Forever 21. Besides that, she also walked the runway for a few luxury brands, such as Evans, Chromat, Honoré, and Christian Siriano.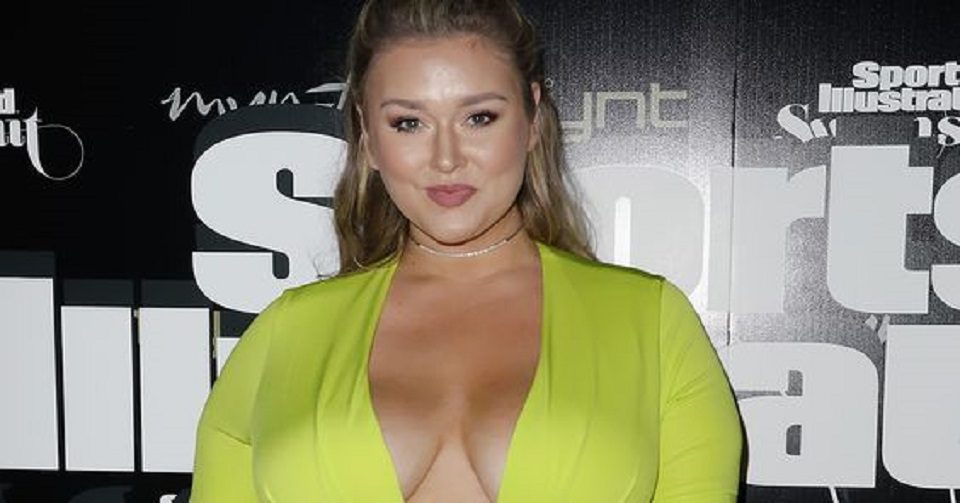 5. Hunter McGrady
Hunter McGrady is a woman who has an interesting career switch. She became a model when she was only 15 years old and she was a straight-sized model back then. However, she switched to the plus-size industry 4 years later, due to the fact that she could no longer keep up with the size 0 frame required by her agency.
This huge shift was a great thing for her because she was the largest model (US size 16)l to appear in a Sports Illustrated magazine issue in 2017.
And she didn't stop there! Hunter McGrady collaborated with several notorious brands, such as Olay, and Fabletics, and she also walked on the runway for Chromat during New York Fashion Week.
6. Paloma Elsesser
Before becoming one of the greatest voices and models in the plus-size industry, Paloma Elesesser used to work as a writer.
She began her successful modeling career in her late twenties when she was discovered by Pat McGrath, one of the greatest make-up artists in the world.
Elsesser is not afraid to speak her mind and she likes to share her thoughts and beliefs, hoping to change the fashion industry for the better.
She is a devoted advocate for the admittance of more models of color into the fashion world and if we pay a closer look at the runways, we can see that things are actually better.
She is also popular for being part of many beauty and brand campaigns, such as Glossier, Nike, and Fenty Beauty. Besides that, she is no stranger when it comes to fashion magazines and she has even appeared on the covers of Vogue and Porter.
7. La'Tecia Thomas
La'Tecia Thomas is an Australian model who is a self-care and body-positivity advocate. She successfully used her social media platforms to talk about mental health and the importance of learning how to love your body the way it is.
She became very popular after she posted several pictures of herself in which she compared her body the way it was when she was trying to fit society's beauty standards vs in the present.
La'Tecia Thomas stated that even though she looked smaller in the before pictures, she was actually unhappy and tired of restricting herself just to achieving a certain physique goal.
She is very passionate about fashion and she collaborated with many brands, such as Showpo, REBDOLLS, Fashion Nova Curve, Pretty Little Thing, rue21, Simply Be, and Nasty Gal.
….If you wish to find out more about some of the most popular plus-size models in our beautiful country, check this article out: Top 10 Highest-Paid Models in 2022! 
(Visited 1,575 times, 1 visits today)