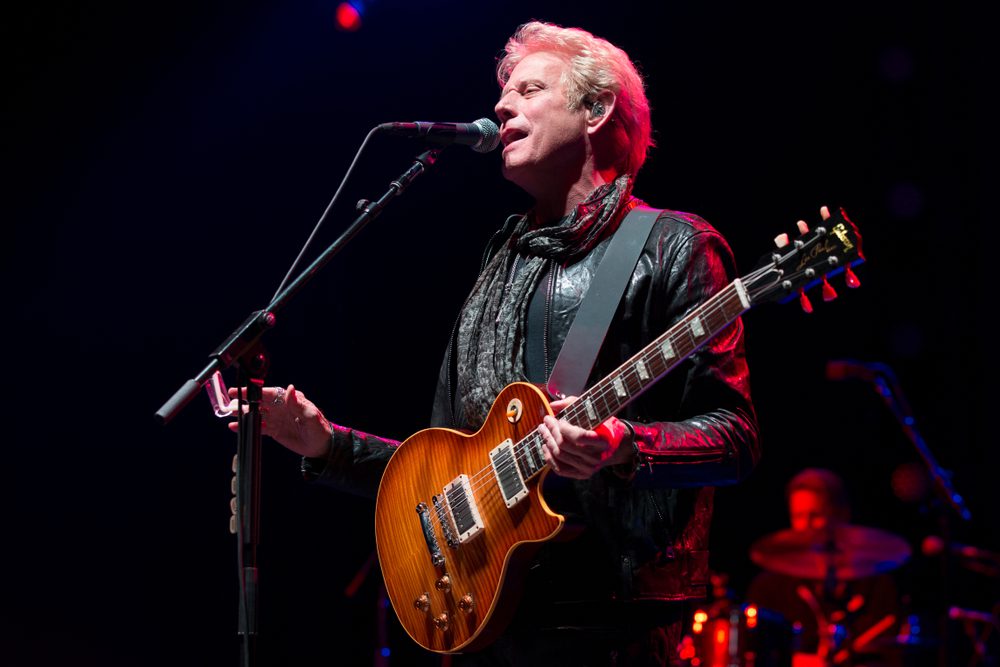 Hotel California – The Eagles
Oh, this classic! The theory that revolves around this masterpiece is no less than absolutely terrifying! There are some lyrical nods to "hell" and "the beast", which allegedly is proof that the song celebrates the Church of Satan.
Plus, conspirationists believe that Anton LaVey is in the photo that's been found on the inner cover of the "Hotel California" album (you have to look up on the balcony). However, the truth is that that's not LaVey in the photo, but someone hired for the photo shoot.
As for the abstract lyrics, co-writer Don Henley declared in 2007 that "it was really all about the excess of American culture and a couple of girls we knew. Also, it was about the uneasy balance between art and commerce."
(Visited 2,543 times, 22 visits today)