20 Tips That Are Better than Counting Calories to Lose Weight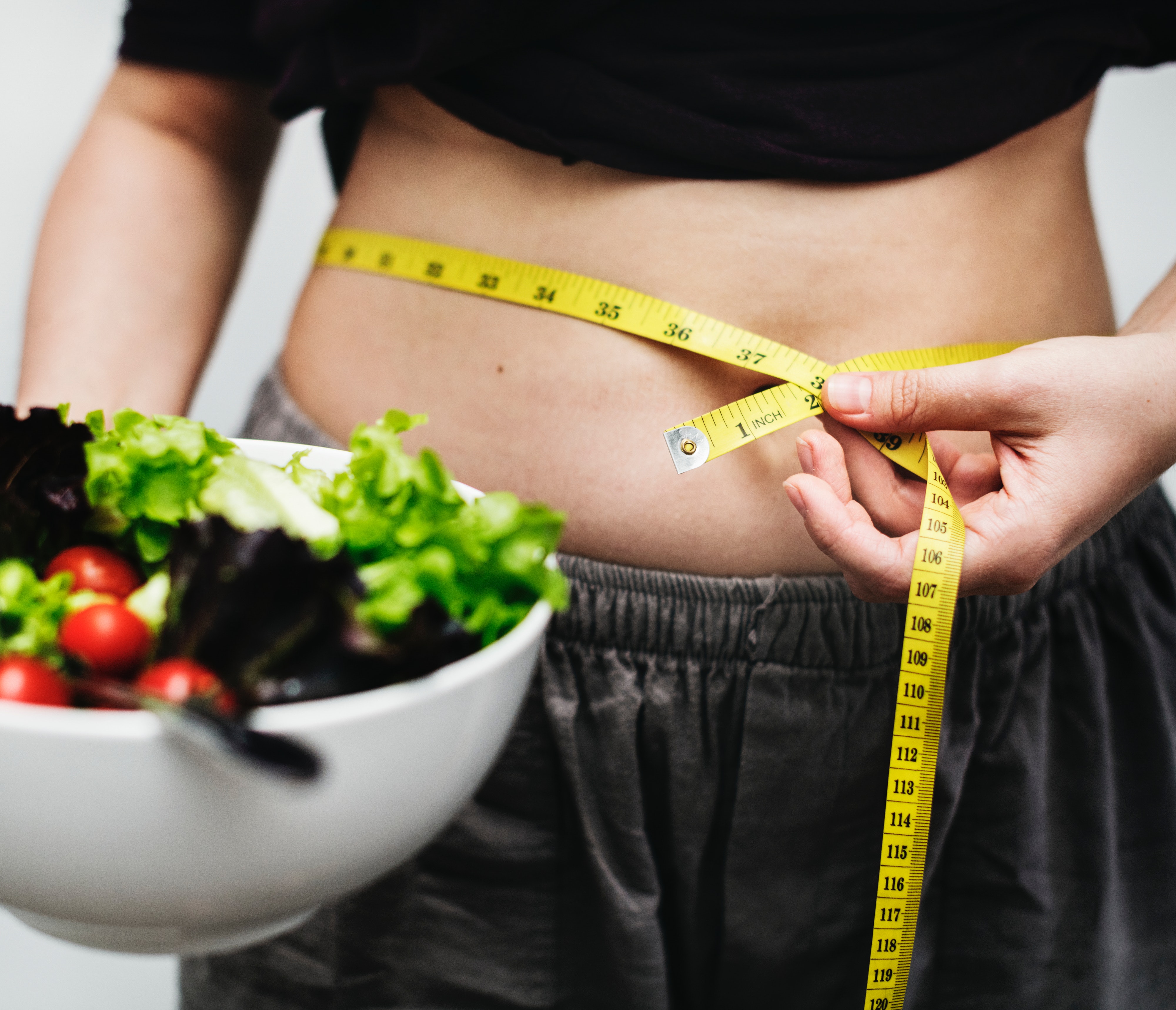 We all know that the number of calories we eat everyday is very important when we want to lose weight. Losing weight means burning more calories than you consume. If you've been in the position to counting your calories, you already know it makes eating less fun, and quite obsessive.
So instead counting calories like crazy everyday, follow this tips, and you'll see that kilograms will drop naturally. Losing weight doesn't mean you need to starve yourself.
Here are 20 tips that you should follow if you want to lose weight, without crazy diet plans.
1.Have a plan
Having a plan helps you to avoid poor decisions, such as ordering take-out when you're too tired to make some. The best way to avoid unnecessary calories is planning your meals. We suggest, that every Sunday you should write down every meal you plan on eating the next week. This method keeps you really focused on your goal.
2. Cook your own meals
By cooking your own meals you know exactly how many calories does your food have. This way, you only use food that you like and that you know is diet-friendly. A study shows, that  frequent home cooks consume 137 fewer calories and 16 fewer grams of sugar every day compared to those who regularly eat at restaurants.
3. Limit your sugar intake
If you want to lose weight, sugar is the first thing that you should reduce. One of the simplest ways to cut calories is to stop eating products with huge amounts of added sugar. So, if you crave something sweet, eat a fruit, instead of a chocolate or a cookie. It is also a big step, to give up on the sugar you put in your coffee every morning. Drink your coffee black and let go of any soda or juice.
4. Drink water
The most basic advice that you can receive when being on a diet, is to drink lots of water. But trust me, this really helps.  By drinking enough water, you may find that sometimes you are not hungry, just thirsty. Start the day with a glass of water on an empty stomach. Boost your energy by downing a full glass of water in the a.m.
5. Eat slowly
When we eat, our stomach's receptors send signals to our brain that we're full when there's enough food in it. But there are two key factors to allow that to work. First is spending time eating. It takes around 20 minutes for the "I'm full" signal to reach your brain, so, eat your food slowly, using small bites. The second factor is minimizing distractions. If your brain is busy doing something else, it can be distracted from receiving your satiety signals.
6. Feel free to snack
You probably hear everyday that snacking between meals is no good. Well, I tell you the exact opposite. So how do these snacks contribute to your weight loss? Healthy, high-protein snacks, help to maintain blood sugar levels. This keeps your brain from triggering hunger signals and stops your body from indulging in high-energy foods after a long day of starvation.
7. Know that fats aren't the enemy
The right kinds of  fats, such as nuts, fish, olive oil and avocados are allowed. Consumed in moderation it can help burning fat and can also fill you up very quickly.
8. Incorporate more protein
Try to include more protein in your meals. There are lots of sources of protein that can help you feel full for the rest of the day. Eggs, meat, cheese are just a small part of them. Because it is an aliment that digests slowly, it helps to decrease your appetite and boosts your metabolism by directly nourishing your calorie-burning muscles. If you want to consume your protein in the morning, you can have a smoothie, in whom you can add your favorite protein powder.
9.Make healthy eating a habits
Counting calories can really feel like a second job sometimes, it can easily take away the pleasure of eating. Don'a let your life rotate around your diet, better call it a healthy living. Always choose fruits when you feel like having something sweet. Soon, maintaining a healthy diet will just become part of your new lifestyle.
10. Follow the 80-20 rule
This means that 80% of the time you should stay healthy, and the rest of 20% you can splurge. This is what I call a healthy lifestyle. This rule is made for you, so you'll not feel guilty if you eat a slice of pizza or a piece of cake on weekends. I suggest you to try and make your own desert using only quality ingredients, rather than buying those processed cakes.
11. Avoid drinking your calories
The first thing when it comes to dieting, it's a must to let go of the high-is-sugar drinks. So you'll have to give up on sodas, bottled teas, alcoholic cocktails, milkshakes and so on. Everything high-in sugar is a no no. Drink your water, and if you feel like having a sweet drink, squeeze an orange or a grapefruit. But don't do this very often, because fruits have a lot of sugar too.
12. Make your own salad dressings
I know that eating a salad without a dressing is not so tasty. And I also know that the dressings that you can buy in supermarkets have more sugar than a chocolate. Well, luckily you can make your own salad dressings. You can put all together extra virgin olive oil, add some apple cider vinegar, some dijon mustard, salt and pepper, and you're ready to go!
13. Do your exercises
As important as dieting is, you need to combine it with physical exercises in order to achieve your goal. Cardio is very good for losing weight, so make sure you do at least 30 minutes a day of that. The good thing about cardio is that you don't necessarily have to go to a gym, you can easily run in your neighborhood. If you are not a runner, you can take bike rides or even walks. Anything is better than doing nothing. If you like to go to a gym, you can do your cardio on the treadmill or do some weights exercises. By doing your exercises, you'll lose weight faster.
14. Drink tea
I know I said that drinking tea is off limits. But I was talking about bottled tea which is very high in sugar. Making your own tea at home is allowed. I suggest you to choose green tea, because it is known for it's antioxidants, who help in burning fats. A study shows that the people who are drinking a glass of green tea a day along with doing 25 minutes of exercises,  lost two more pounds than exercisers who didn't drink the belly-melting tea.
15. Hide your vices
If you're planning on starting a diet, be prepared to get rid off all the junk food that you have in your house. When you keep your sweets visible on kitchen counters or in storage spaces, you set yourself up for failure. Replace those storage spaces with healthier alternatives, such as fruits, nuts and seeds. This way you'll be reminded of your body goals every time you enter the kitchen.