5 Angeline Jolie's Disturbing Roles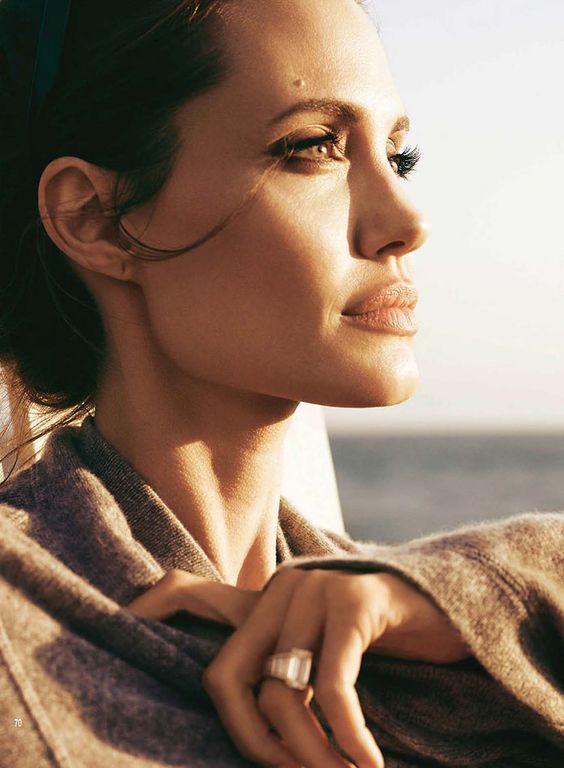 Today, Angelina Jolie celebrates 44 years, and we celebrate it by proposing to review those movies with her that give us thrills on the spine. Throughout her career, Angelina was at the same time loved by some and criticized by others. Some say she can't play, that she's just a beautiful woman who has been easy to sneak into the industry, others have been impressed by most of her big screen roles.
I admit that I did not always trust her acting skills and I was disappointed many times, but there have been moments when it surpassed my expectations and even troubled my sleep. Her role in Girl, Interrupted, had this effect on me: I realized that Angelina is more than just one woman, she can scratch the darkest or, on the contrary, her most sensitive sides.
I propose that you do not overlook these 5 amazing roles of Angeline, from which you may learn many things about yourself.
1. Gia (1998)
I think nobody could have played better than Angelina this role. "Too beautiful to die, too rebellious to live" – ​​this was the motto of the film dedicated to Gia Carangi, one of the first supermodels. Gia moves to New York to become a recognized model, and although her beauty helps her to advance faster in her career, loneliness pushes her to a destructive retreat: drugs.
2. Girl, Interrupted (1999)
In "Girl, Interrupted" is one of the best movies I've ever seen, Angelina plays the role of Lisa Rowe, diagnosed as a sociopath. Although it seems the most unstable of all, it eventually turns out to be rational and even sensitive. It is durable only in appearance, but as the movie advances, you realize that in her soul there is an overwhelming struggle. Lisa will become your favorite character.
3. Original Sin (2001)
The erotic thriller starring Antonio Banderas showed us how sensual, rebellious and scandalous Angelina might be. The film has many shocking scenes that have remained in the cinema industry or even been reproduced by the most daring couples. Julia, the character Angelina plays, has many faces and knows betrayal, but in the end she will choose authentic love.
4. Salt (2010)
I was surprised to find that this movie had been written for a male protagonist. The main role was attributed to Tom Cruise, but he gave up the film, so the producers took a scenario change and chose a woman instead: Angelina. Their choice turned out to be inspired, as Angelina played so well on the role of a spy on the run, that the movie had over $ 300 million in revenue all over the world. "Salt" is perhaps among the first modern movies that show that a woman can handle herself in any situation.
5. By the Sea (2015)
It's a film directed by Angelina starring with her husband (at that time) Brad Pitt. This movie was not well received, and I admit that I did not like it either. But the role of Angeline has stayed in my mind for a long time – I've figured out how many things we can hide from us in the name of love, how much a toxic relationship can draw, but how some people can change your course of life forever.