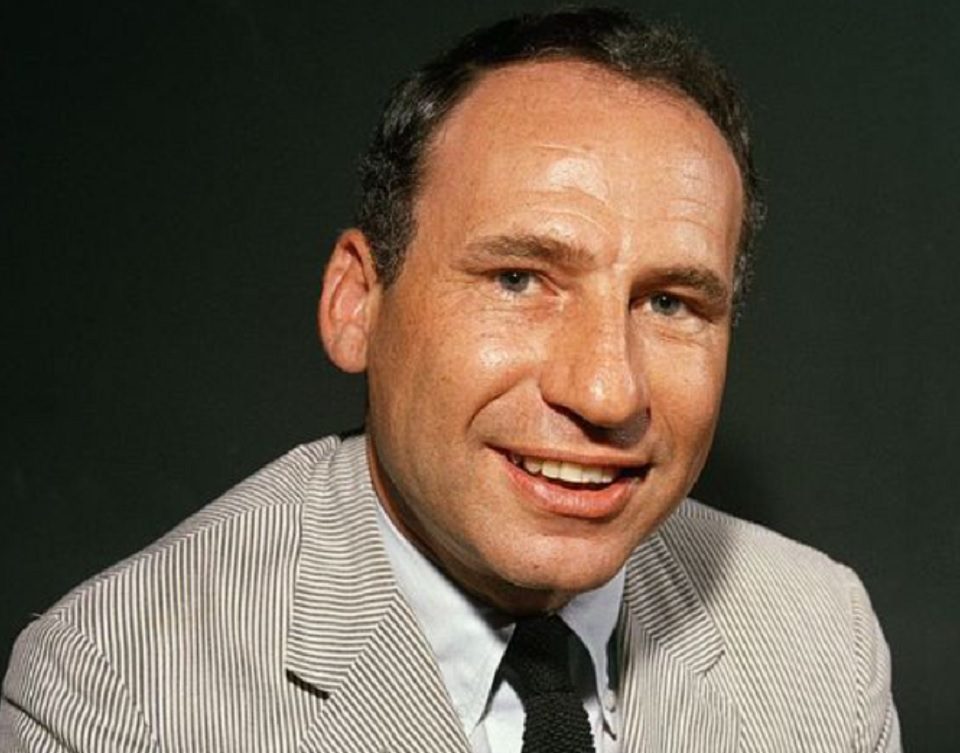 6. Mel Brooks
Born Melvin James Kaminsky; June 28, 1926, in Brooklyn, New York City, comedian, writer, actor, director, and producer Mel Brooks is rightly considered a living icon. Brooks was blighted by tragedy at an early age when his father died of kidney disease at 34 when Brooks was 2 years old. At school, as a small and sickly boy, he was mercilessly bullied for his size. He credits both events for him using comedy as a way to spare himself problems.
By the time he reached high school, despite his early gift and love for comedy and mimicry, it would be as a musician where he would enter the entertainment world as he was already an accomplished pianist and drummer, having studied under the legendary musician Buddy Rich. He would use those considerable skills to earn money as a musician when he was 14. When an MC was taken ill before a show Brooks was drumming at when he was 16. He used this opportunity to show his comedy chops.
By the time he was 18, he was drafted into the United States Army, where he would eventually, after being sent to the elite Army Specialized Training Program, help defuse land mines as the Allies advanced into Nazi Germany. He even participated in The Battle of the Bulge, also known as the Ardennes Offensive, a major German offensive campaign on the Western Front. Before the end of the war, Brooks helped organize shows for captured Germans and American forces.
(Visited 42,405 times, 1 visits today)
Pages:
Page

1
,
Page

2
,
Page

3
,
Page

4
,
Page

5
,
Page

6
,
Page

7
,
Page

8
,
Page

9
,
Page

10
,
Page

11
,
Page

12
,
Page

13