Adults Only at These 10 Romantic Caribbean Resorts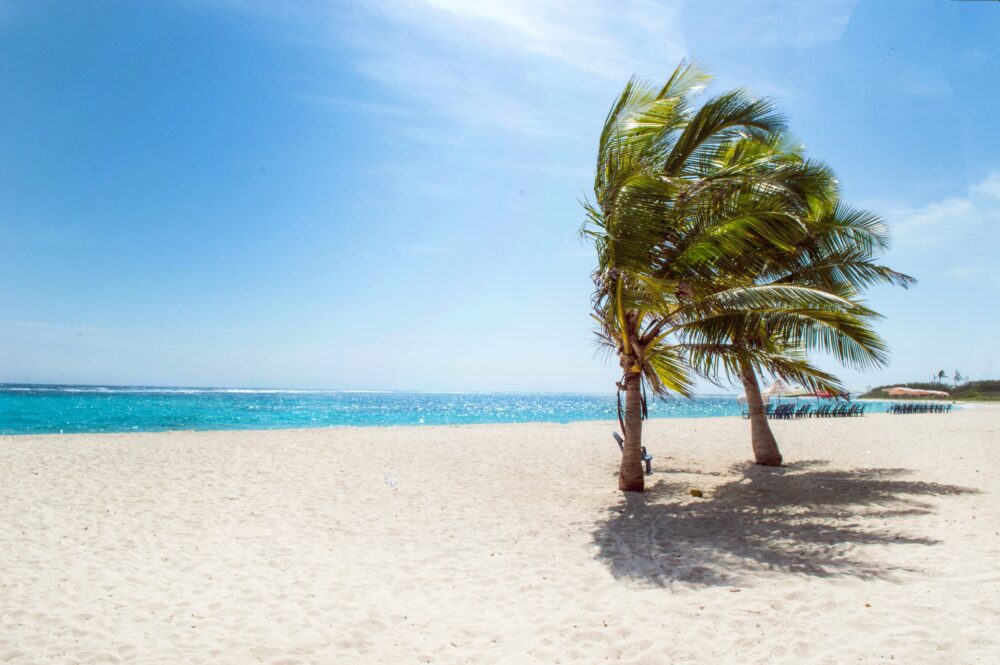 This article is especially for those parents who want a few days off. Have you ever wished some time off and a vacation without your kids? No, that doesn't make you a bad parent, it just means you're human. So why not enjoy a vacation without them in these amazing Caribbean resorts?
We've put together 10 romantic Caribbean destination for you and your life partner, where you can't help but find romance and relaxation. Pack your bags and check out the adult activities, adult food, adult time schedules and adult beverages.
---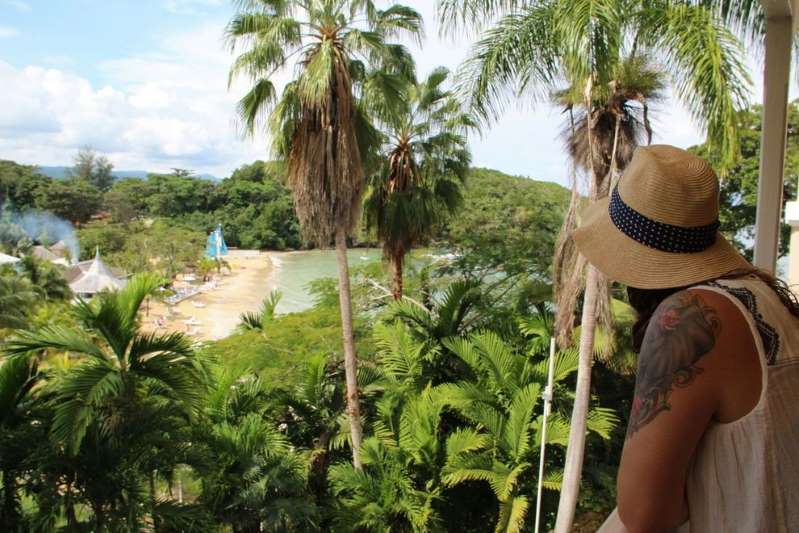 Couples Sans Souci – Jamaica
The white sand beach is the perfect place for both of you to relax and enjoy life together. When the sun is too strong, you can retreat to the pool, where you can have a tropical cocktail at the bar.
The purpose of adults-only and all-inclusive resorts is to spend time with your loved one, and fall in love all over again with it's waterfalls, huge gardens and awesome sights. There are 150 luxury suites with an amazing sea-view where you can sleep like a baby without having your kids to wake you up early in the morning.
For those who love privacy and romance, the perfect dinner date is on the beach. You have the opportunity to eat some delicacies made on the island-cuisine and enjoy the romantic live music, the sea and the white sand at your feet. Besides all these romantic activities, you can take scuba lessons together, or play a round of golf and you can also have fun and enjoy nightly live entertainment.
---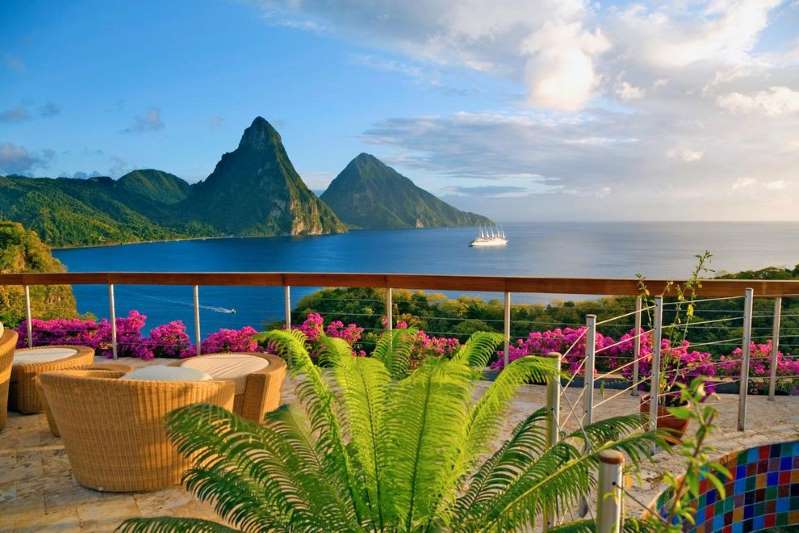 Jade Mountain – St. Lucia
Just imagine having your breakfast and a coffee in the morning and waking up to this view. The sun softly touches your skin and the wind blows calmly through your hair. Everything smells so fresh and salty like the sea. This is what I call a perfect holiday.
The iconic Piton Mountains and calming seas at your sight, Jade Mountain is perfect for couples seeking solitude, inspiration, relaxation and raw romance.
Each unit has it's own infinity pool and offers an amazing mountain and sea view. Pink-sand beaches, coral reefs and a full many fun activities on land and on the water appeal further to lovers of the great outdoors experiences. If you are here to relax, don't worry, the spa is just perfect for you.
---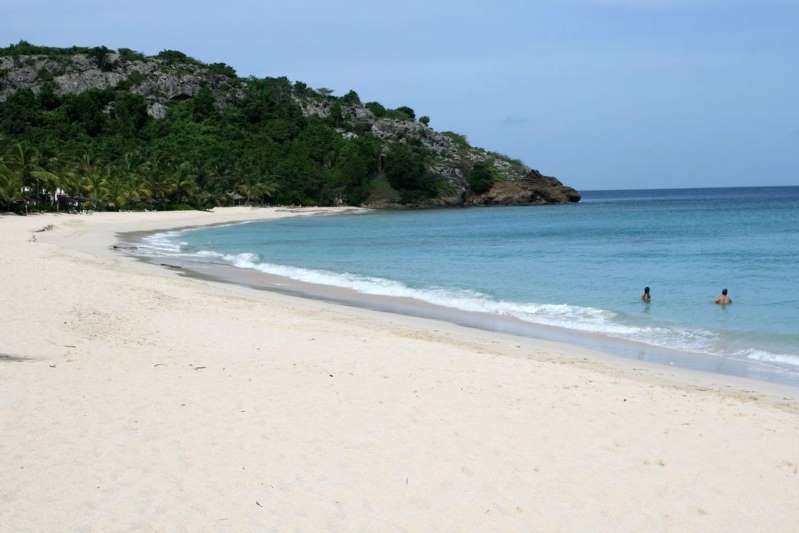 Galley Bay – Antigua
For beach and summer lovers, this is it. The long beach ends in a head-on collision with dramatically sheer cliffs. Besides the quiet beach, Galley Bay reaches above with all the amazing restaurants and private cabanas for intimate dinners.
You can treat yourself with spa treatments in a tree house, suites located one step away from the beach, and off-beach cottages privatized with their own pool and sun deck in a garden setting, this is a true Caribbean original place.
---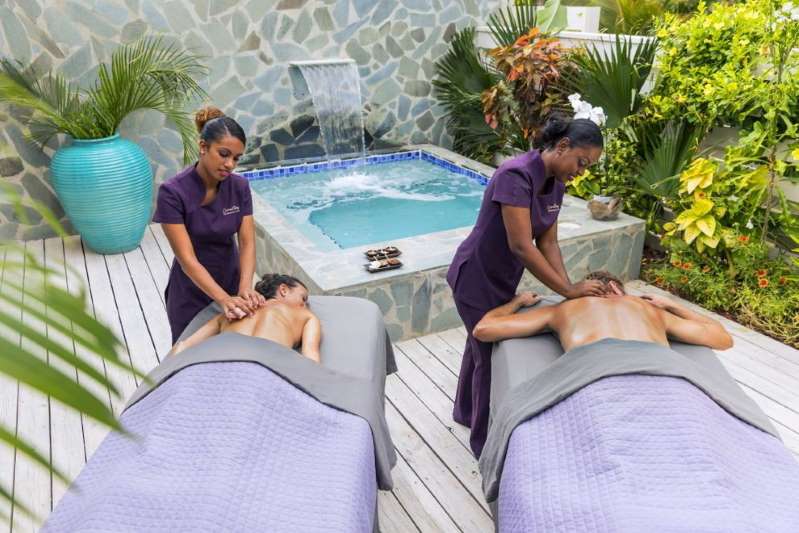 Serenity at Coconut Bay – St. Lucia
This all-inclusive resort pulls out 36 luxury suites with private pools, with butler services, and private cabanas on the beach, and free gourmet dining in the Greathouse restaurant or in the suite. Spa treatments are also available in your own room or private cabana.
It'll be hard to decide on where to spend your time because there are many beautiful spots and fun activities. The suites are so cozy that you may never want to leave again, the beach is so peaceful that you will feel so relaxed and the bar is fun and loud.
---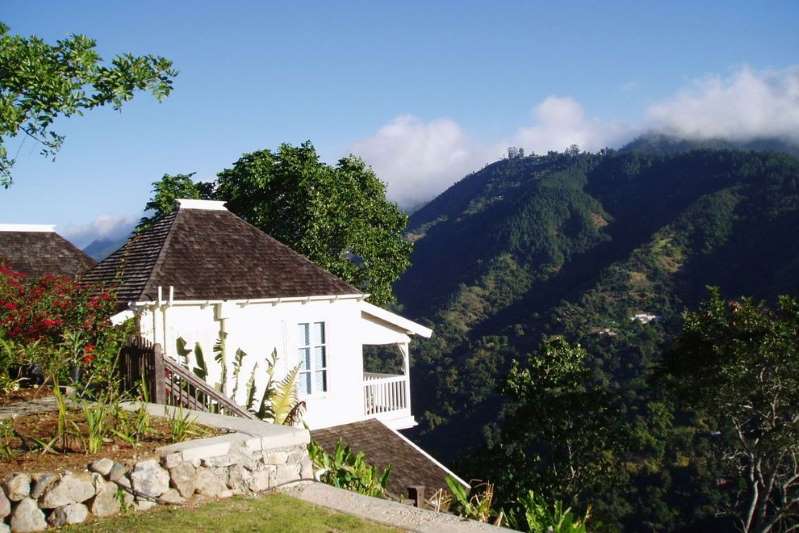 Strawberry Hill – Jamaica
If you are someone who loves mountains more than you love the sea this is your perfect romantic getaway. It can't get any cozier than mountainside Strawberry Hill. At this mysterious place, you can hide away from the world or get in touch with the local culture of Irish Town. You can enjoy the beauty of the Blue Mountains by car, bike or foot.
Mountain-style cottages with majestic views and cozy beds have a feel of casual. The infinity pool offers a great panorama, same does the restaurant. You should start your day with a cup of Blue Mountain coffee, harvested nearby. End your day with a rum punch made in the Jamaican style.
---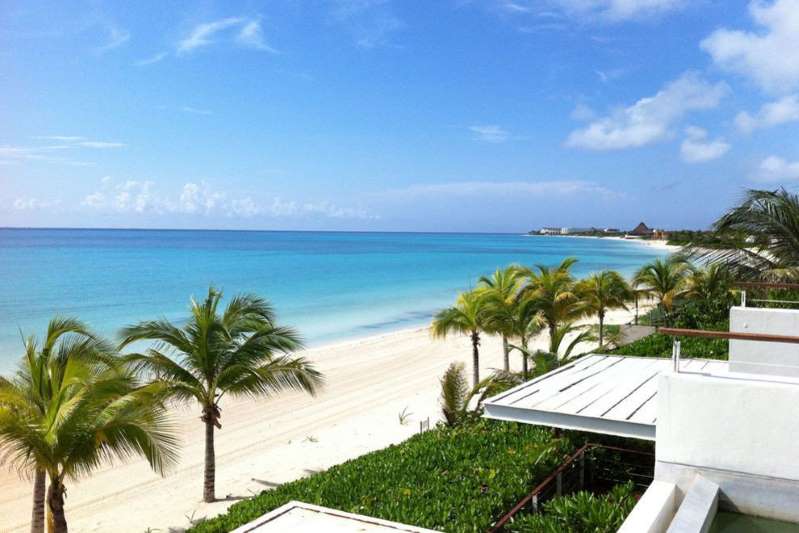 Blue Diamond Luxury Boutique Hotel – Playa del Carmen
It has some unique accommodations offering an amazing sea view.
Amenities are included, from Spanish and yoga classes to a scuba or snorkel excursion and a lodge for spa treatments. Ultra-stylish, and luxurious decorated, the 128-unit resort features a tapas bar,a formal dining area for those romantics out there, a pool bar, cigar lounge and other food and beverage venues.
---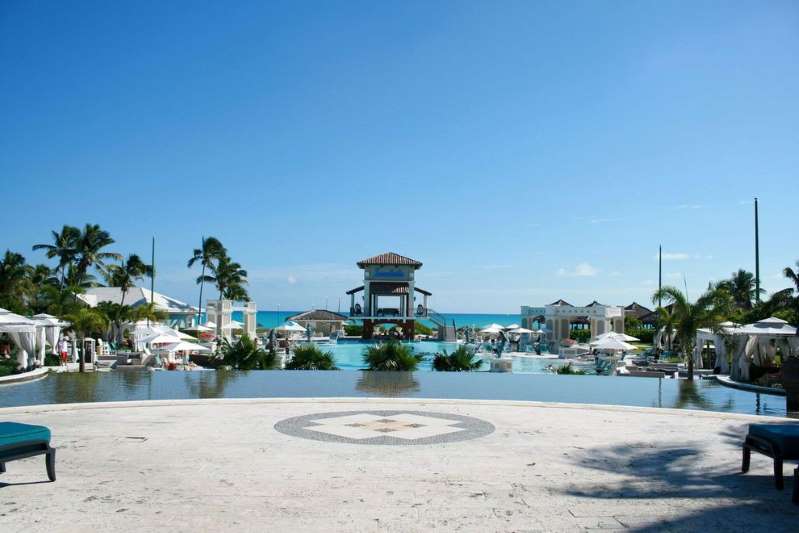 Sandals Emerald Bay – Bahamas
Sandals Emerald Bay is the place that practically invented the all-inclusive child-free vacationing. This one offers the feeling of away-from-it-all, near the too-blue-to-be-true water with white sand and the palm trees.
Take a day for golfing or scuba diving and other fun activities. Sandals Emerald Bay is perfect for active couples, and gathers together the ones who love nightlife with a variety of clubs, bars and Red Lane Spa.
---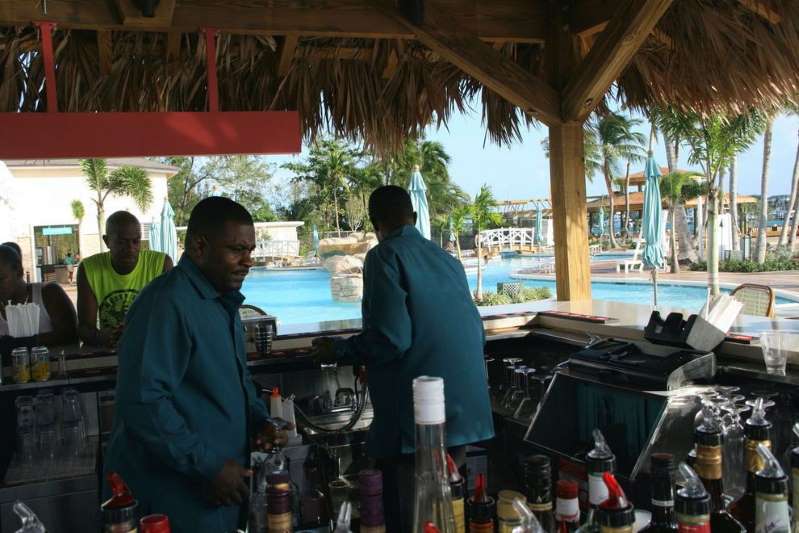 Warwick Paradise Island – Bahamas
Atlantis Resort is a peaceful alternative. It's close enough to all the casinos and clubs, if you feel the need for lively adult pastimes. The resort's modernly decorated rooms are designed in nautical style, there are five restaurants, a spa, a white beach, swimming pools and pool bar.
---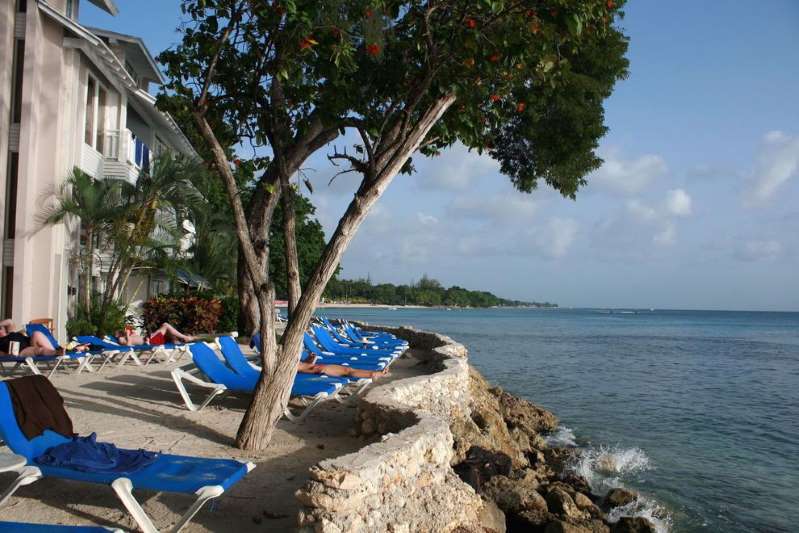 Club Barbados Resort & Spa – Barbados
Casual and down to earth compared to other luxury adult all-inclusive resorts, Club Barbados stands along Barbados's Platinum Coast to the south of Holetown. It is conveniently close to dining, clubbing and shopping places. The resort has its own variety of food and beverage options, including a beach bar and a rum shop made after the strong Barbadian tradition.
There are free weekly Caribbean dance lessons, or you can choose to learn to cook and make cocktails in the island-style. The private beach is small but enjoys us with amazing sunsets.
---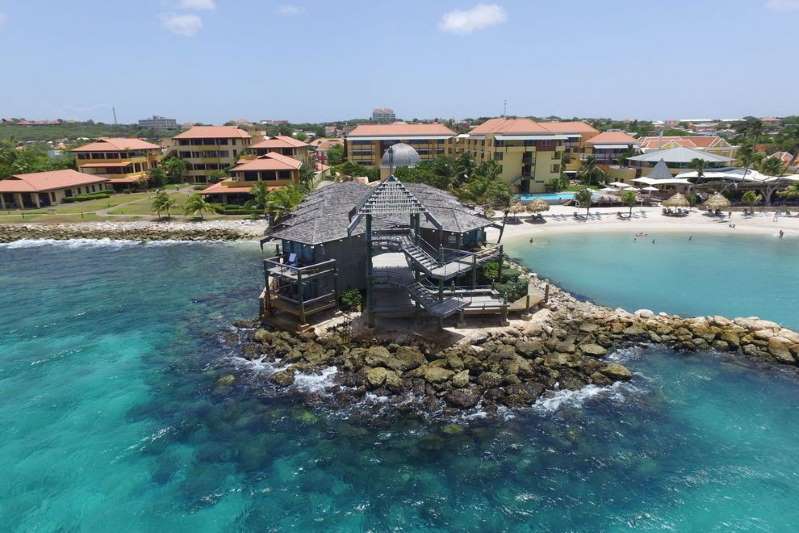 Avila Beach Hotel – Curacao
Avila is a luxury beach hotel who created the wing for adults-only, due to its popularity among honeymooners. The wing has 20 rooms with a wood structure and are surrounded by sea.
The Observer Tower is the perfect place for watching the sun set and for those 360-degree panoramas. The resort's Santai Spa, an over-water bar and live evening concerts add romantic dimension. Candlelight dinner on the beach for two makes everything even more romantic.