Best Cities in America with Amazing Street Art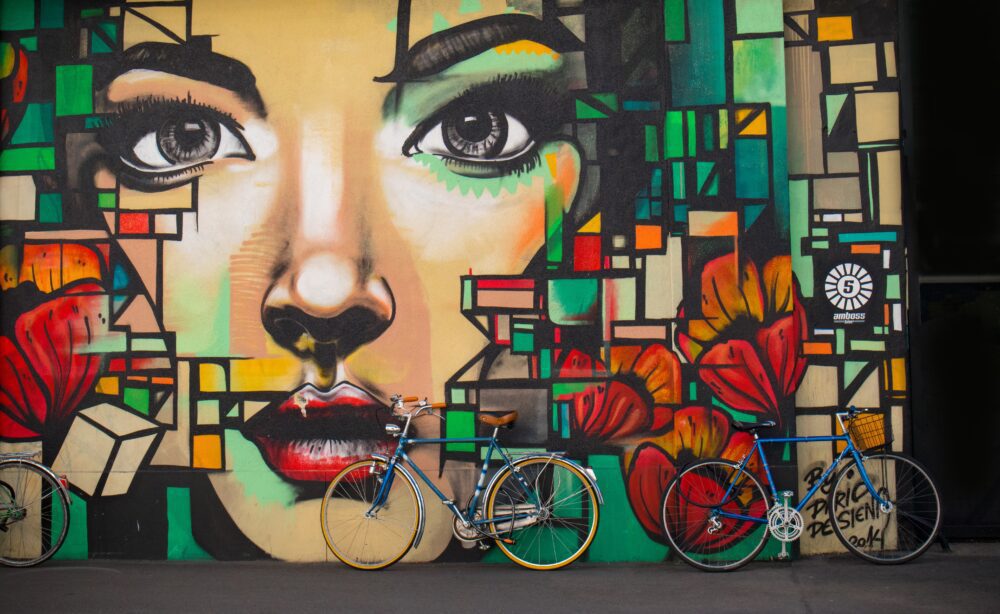 Art has become an important part of our lives. Some of us are enjoying it, watching it, while some are out there making it. You've may or may not already heard the saying "The Earth without Art is just Eh". The internet has given us the opportunity to connect with young artists. We have the chance to appreciate their work. It's also a big opportunity for creators to connect with their audience.
Art is not about a beautiful drawing or a painting, but more about how it makes you feel and the idea behind it. The story it tells to people, this is why you should always see behind the beautiful colors.
It`s about the artists that put a lot of time into their works and have the power to transform a boring plain wall into a masterpiece
.
For the artists, the big walls are like a canvas, the perfect spot to let their imagination turn into something amazing
. It's also a big opportunity for young, amateur artists who do not get the chance to show their works in a gallery.
Here are some great street wall art from different cities, where you can find the perfect paste-ups, graffiti, and murals
.
Take a walk with us through this concrete gallery tour, and enjoy these colored photographs
.
---

Atlanta, Georgia
This city has a great street art and  invested a lot in the art community. Atlanta is also the  home to some of the most famous museums. One of them is the High Museum of Art, which is one of the greatest art museums from the south. There is a street art conference that takes place every year.
Lots of neighborhood artists work together with building owners to paint on their buildings
. They transform neighborhoods into outdoor galleries.
Atlanta is also hosting  events and festivals in celebration to street art. Hands down, it's considered to be one of the top three cities that has the best street art in the entire country.
---

Austin, Texas
The people who live in Austin understand the importance of art. They have a motto that shows how much they value art: "Keep Austin weird". They see this motto as a way of life, some would say. In this city you'll see street art wherever you will go. Every step on their streets is like a walk in to a museum or art gallery.
---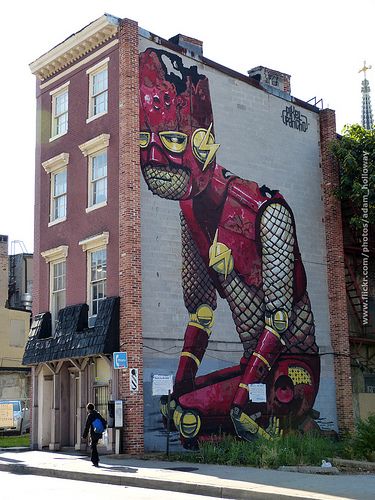 Baltimore, Maryland
Baltimore is a very political city. The artists are putting their concerns and thoughts about the society onto the walls. This is their way of making their words heard, without having to speak.
---

Boston, Massachusetts
Boston is the intellectual capital of America and it's also considered a literary city. Boston has a huge presence in the fine art world, known as the home to many notable museums. The street art in this city is vibrant. It looks perfect against the old 19th-century buildings that populate the city.
---

Chicago, Illinois
The artists in this city are looking everyday for great spots to make their art visible. They want to put their marks on the empty walls. The walkers that pass by will feel like they are entering another world, full of colors and good vibes only.
---

Cincinnati, Ohio
This city isn't as full of street art as the other I showed above, but the art they do have, is vibrant and full of meaning. Their work is telling a story and our eyes are reading it.
---

Denver, Colorado
When it comes to Denver, I can only say that it has great street art. It is a city surrounded by mountains and the street arts goes hand in hand with their picturesque buildings.
---

Detroit, Michigan
This city invested a lot of time and effort in modernizing streets and buildings. The artists had their contribution as well. Detroit is the host to a huge festival "Murals in the Market". It's one of the biggest in the world. It brings together local and international artists and get them to paint murals. Then, they sell prints to visitors.
---

Honolulu, Hawaii
Street art is the last thing that comes through your mind when you think about Hawaii. What most people don't know is that Honolulu has a lot of amazing wall art. If you ever visit Honolulu, make sure you go take a look at the amazing artwork that artists put together for the POW! POW! festival. It's made in celebration of art, music, and good vibes only.
---

Long Beach, California
Long Beach is the best place for young artists to do their work around the city walls. It's recent boom of development and progress has made it the perfect spot for festivals, food, and street art.
---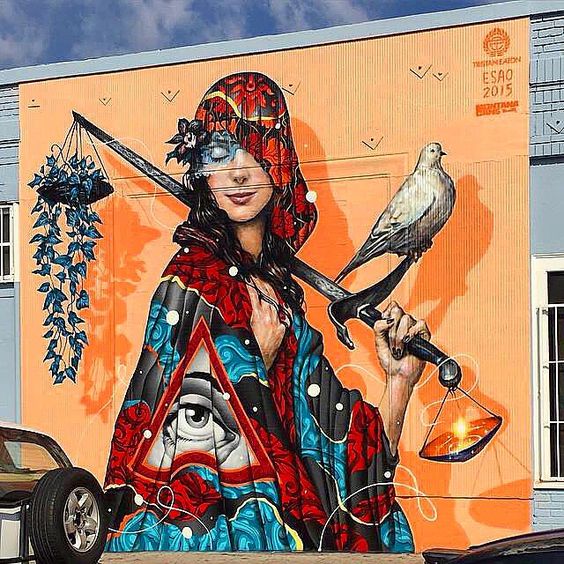 Los Angeles, California
Los Angeles has wall art almost everywhere you go. You can find it in parks, on freeways and buildings, bridges and so on.  It's the perfect place to drive without having a route. Enjoy the beautiful art that is everywhere you go. You can also take a walk and take shots of your favorite wall art. I should tell you that you will like everything and your phone will be full of artsy pictures.
---

Miami, Florida
Miami is a city full of life, beautiful artwork, friendly people and great music. You will never get bored when visiting this city. It's also the spot where the fair Art Basel in Miami Beach takes place, which sees guests from all around the world.
---

New York City, New York
When you speak about New York you definitely know that the street art comes along with the city. If you are in search of a city with a lot of amazing wall art, this is the perfect spot. No matter where you are heading to in this city, you will always have street art in your sight. It is true what they say, New York has it all. This is the place where street art was born. Since 1960, when graffiti became a thing, New York still is in the front row when it comes to street art.