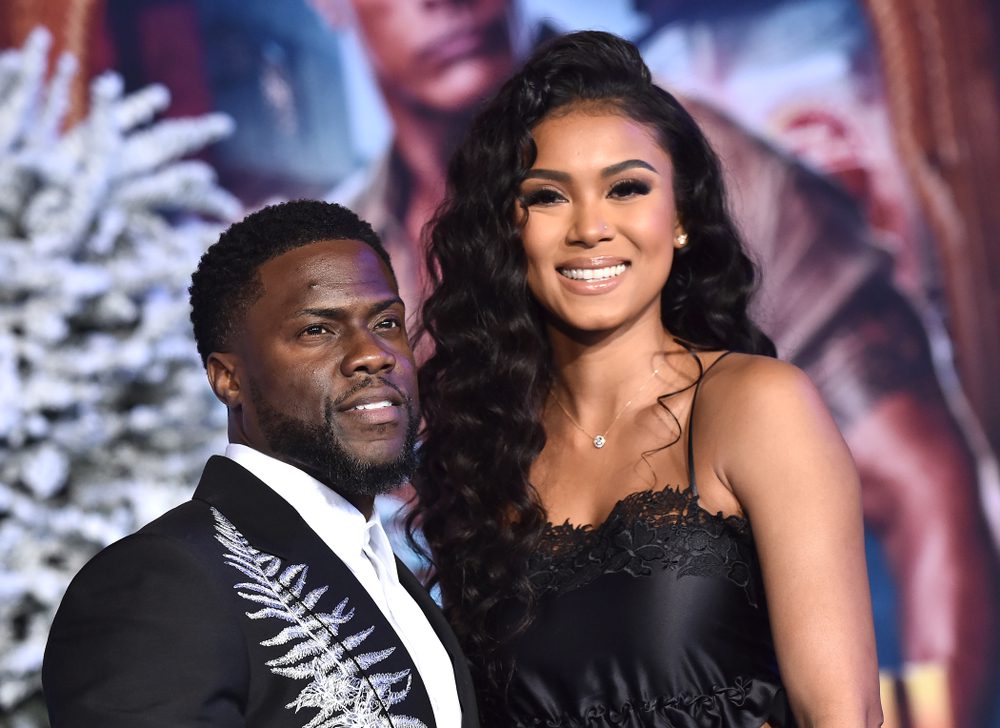 6. Kevin Hart and Eniko Parrish
Kevin Hart is an African-American actor and comedian, very popular for his roles in movies such as "Think Like a Man,"  "Captain Underpants: The First Epic Movie,"  "Jumanji,"  and "Scary Movie 3."
Even though he said that he absolutely loves his wife, he wasn't faithful all the time. In 2017, during an interview, he admitted that the cheating allegations of which he was the main character were actually real and that he cheated on his then-pregnant wife while he was on a trip to Las Vegas.
What happens in Vegas, after all, doesn't stay in Vegas, right? The comedian stated that his wife was the one who decided what was going to happen to their relationship when she found out about the cheating episode.
Supermodel Eniko Parrish really knew how to keep her husband accountable, and she came to the conclusion that they have a kid together (now 2) and they have to act like a family and try to make things work.
Moreover, she told her husband that he owed it to her to treat her better, to show her that he could change, to respect her and their family, and to do everything he could so that the world outside didn't affect the things that they shared and cherished.
Could you possibly be with someone you know is cheating on you at the same time? What do you think about cheating? Do you think there's still love and passion after cheating? Leave a comment below!
If you want to read something else from us, here's another article that you'll like: 14 Hollywood Stars Involved in Shocking Scandals!
(Visited 1,513 times, 1 visits today)