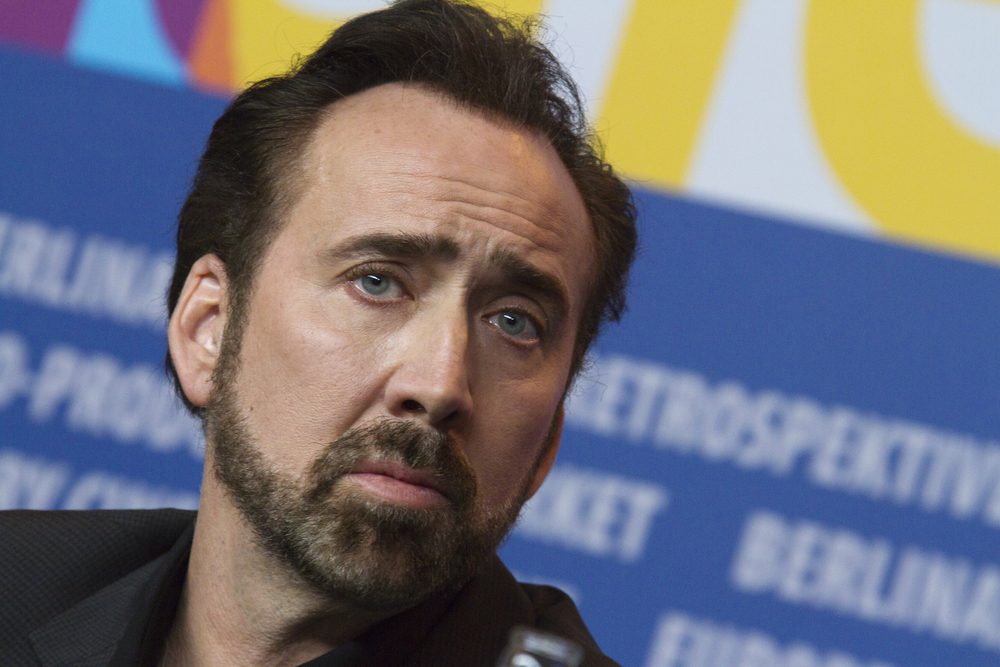 While the lives of those who are rich and famous might only show their glamorous side, even the biggest celebrities can have issues with money now and then. Even up to the point where they become bankrupt.
There are inspiring stories about celebrities' lives that show you how to find your way to the top out of nothing, but there are also situations when the opposite happens.
From musicians to athletes or even movie stars, sometimes fame and wealth can result in a disastrous ending if you don't know how to spend that money.
If you're curious to find out, here are some rich and famous celebrities who lost everything at a certain point in their careers:
Nicolas Cage
Nicolas Cage has had a striking fall from grace and fame. Between 1996 and 2011, Nicolas was worth A LOT of money, $130M to be more precise, from films such as "Gone in Sixty Seconds", where he had a $20M paycheck, "Nation Treasure", "Snake Eyes" and "Windtalkers".
At some point, he was one of the highest-paid actors of all time. Unfortunately, the richer he became, the more he liked spending. For example, Mr. Cage at some point bought a 67 million-year-old dinosaur skull for $300,000, so he can add it to his COLLECTION of dinosaur skulls. He also purchased two Islands in the Bahamas and the Lamborghini that once belonged to the Shah of Iran.
50 Cent
You'd think that his name brought him bad karma money-wise, wouldn't you? At some point in 2015, 50 Cent decided to file for bankruptcy.
According to what he says, it was a "strategic" move, as he wanted to protect himself from certain people that would take advantage of him.
He had to face a $5M lawsuit for releasing a certain tape that featured the ex-girlfriend of his rap rival, Rick Ross. So when the lawsuit was filed against 50 Cent, his lawyer declared he only had $4.4M, even though Forbes estimated that his net worth was $155M. Even if his bankruptcy wasn't "real", the media still covered it as being legitimate.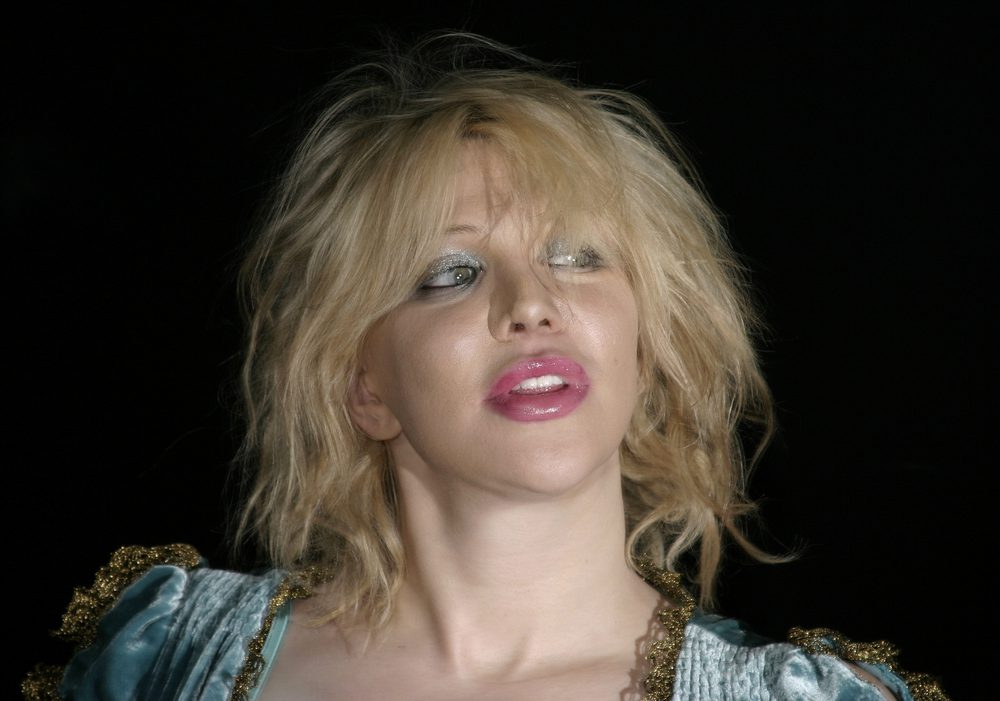 Courtney Love
When her long-term boyfriend, Kurt Cobain, died in 1994, Courtney inherited over $200M, and all the publishing rights to all of Nirvana's work.
But, over the years, she managed to lose it all, because of numerous lawsuits she was involved in, including one with the last members of Nirvana over the band's unreleased materials.
This way, she downgraded from $20M to only $4000, and she was obliged to move into a rented apartment with her daughter, Francis Bean.
Eventually, she was able to get back on her feet, by selling 25% of her shares in Nirvana's music. According to Love, she has protected many songs from misuse in a number of endorsement offers from companies like KFC, Coca-Cola, or even a condom manufacturer.
Dennis Rodman
With Dennis Rodman, it's a simple tale of talent that went awry. Dennis Rodman divorced his third wife, who decided to leave him and take their 9 and 10-year-old children when it seemed that his endorsement opportunities were coming his way.
He didn't pay any child support or spousal support for many years, and it all added up to $1M of unpaid fees. He woke up with a lawsuit for misconduct from his ex-wife, and his lawyer fees went through the roof while his endorsement plummeted.
Rodman has made a reputation as a party animal, so at some point, he started charging money just to make appearances at events.
Brendan Fraser
Brendan Fraser became famous for his role in "The Mummy" franchise. He pleaded with a Connecticut court to pay less than $900K on alimony fees, as he claimed he couldn't make enough money to justify that amount.
When he first divorced his ex-wife in 2009, he was making millions of dollars, so $900k wasn't such a stretch. So, the natural question is what happened to Brendan Fraser?
According to some reports, Fraser hurt his back during cleanup after Hurricane Sandy. He was so badly hurt that he was forced to do corrective surgery and intense physical therapy rehabilitation.
At some point, he was forced to admit he couldn't do his stunt work anymore, which was a big part of his appeal.
Heidi Montag & Spencer Pratt
The couple has tons of regrets when it comes to their wealth. They first become famous for their reality TV roles on MTV's "The Hills", and they earned over $10M from it.
Even so, now they're living with their parents, and apparently, they have a lot of regrets. As the couple has claimed many times, they were spending money as if it was growing on trees. Pratt was used to tipping valets hundreds of dollars, spending more than $15K on a night out, and gifting his friends with money to buy cars and designer clothes.
But this isn't what made them go bankrupt. The reason for this is far more interesting and weird at the same time. The couple reportedly spent all their money in anticipation of the Mayan apocalypse all the way back in 2012.
They were so convinced that the end was coming, that they went out and purchased everything they could.
Stephen Baldwin
Back in 2009, the youngest of the four brothers in the Baldwin family filed for bankruptcy. Apparently, he owed a lot of money on his mortgage in New York City and had more than $1M in taxes at the time.
Also, he had a debt on his credit card that was going through the roof. The actor had quite a success as an actor at some point, from his appearance in "The Usual Suspects" to other appearances on reality TV shows.
Even so, his paychecks were so irregular, that he couldn't pay for his lavish lifestyle. As I said before, not everyone is built for this!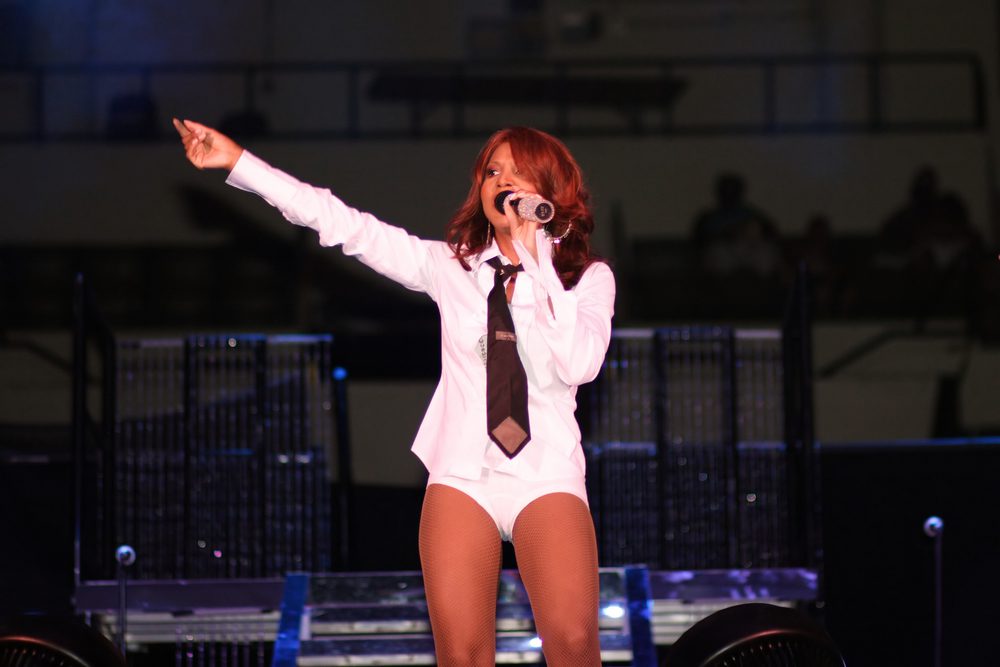 Toni Braxton
Toni Braxton was one of the best-selling musicians of the 90s, as she became a super-artist with hits like "Unbreak my Heart", winning six Grammys and a huge fan base.
According to her, she suffered a huge shift in her career when she was forced to file for bankruptcy in 1998, which made her spiral into a deep depression. Braxton blamed having so much debt on bad business contracts or extravagant tour costs.
Truth to be told, she should have also blamed her grand pianos, Gucci hands bags, and thousand-dollar gowns. In 2010, she filed for a second bankruptcy, but this time she owed over $15M in debt and had less than $10M in assets.
Wesley Snipes
If you think about celebrities and tax evasion, Wesley Snipes will probably pop up in your head. He was arrested and went to prison for three years for tax evasion, from 2010 to 2013.
He was found guilty of not paying $15M in taxes to the government, for what he earned from 1999 to 2001. His lawyers argued that his tax advisors at the time (who also got convicted) lied to their client and lured him into thinking he didn't need to pay taxes in the first place.
While he was serving his time, Snipes tried to appeal his sentence to the Supreme Court, but it was refused and he had to finish his sentence.
Pamela Anderson
Pamela was definitely one of the most famous Playboy models and a great celebrity icon, but she has had A LOT of trouble with the IRS for tax evasion.
She allegedly had to pay up to $1M in unpaid taxes, which caused her to go into debt and declare herself bankrupt. Adding to all that, she had to go through two messy divorces that cost a lot in legal fees. She also has had many disputes with different contractors who built her home in California.
Pamela Anderson has been in the spotlight as an actress for many years now, but she keeps on getting paid when she makes certain appearances at events.
If you enjoyed reading this article, we also recommend reading: 10 Terrible Debut Roles Actors Wish You Would Forget
(Visited 672 times, 1 visits today)