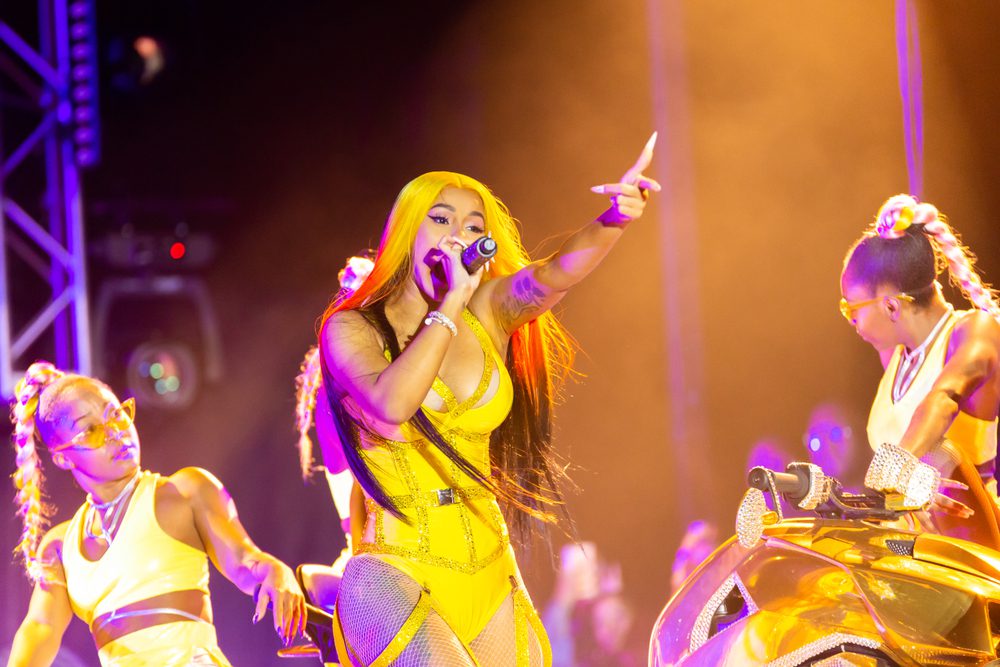 While you might expect celebrities to stay away from petty feuds and questionable behavior, given the fact that they have access to global platforms, they're still human beings, you know. Even more, thanks to these platforms we have access to the way our favorite celebs are going after each other for reasons we might find completely understandable and acceptable to just ridiculous and full of nonsense.
But who's to tell who's right and who's wrong? We thought it would be worth mentioning some of the most savage and complicated celebrity feuds that we have ever heard. So, who's your favorite?
Azealia Banks vs. Grimes
This is probably one of the best Azealia Banks feuds! So back in 2018, Azealia posted a bunch of Instagram stories, as we all know she does, claiming that she had been captured in Grimes and Elon Musk's house for "a couple of days" waiting for the Canadian artist to show up so they can go on and collaborate together.
She said that staying there felt extremely weird and that Elon Musk tapped her phone the entire time. Fast forward one year later, Azealia shared a couple of screenshots of herself and Grimes, insulting each other. In those messages, Grimes called Azealia "a drug dealer" and a "narc", even if it's quite hard to be both at the same time, and Azealia told Grimes that she "smells like a roll of nickels."
Cardi B vs. Nicki Minaj
As you probably know already, these two rappers are constantly feuding with each other, but they probably reached that feverish pitch back in 2018. They have dissed each other through multiple subtweets and songs, but the media narratives didn't hold back either from pitting the two of them against each other.
Eventually, in 2018, the feud escalated into a physical fight, at the 2018 Harper's Bazaar New York Fashion Week event. There were photos of the incident, of course, and they showed Cardi B being escorted out of that party, completely barefoot, and with a sizable bump on her forehead, probably caused by Nicki Minaj's security staff who intervened after Cardi B threw a shoe at Nicki.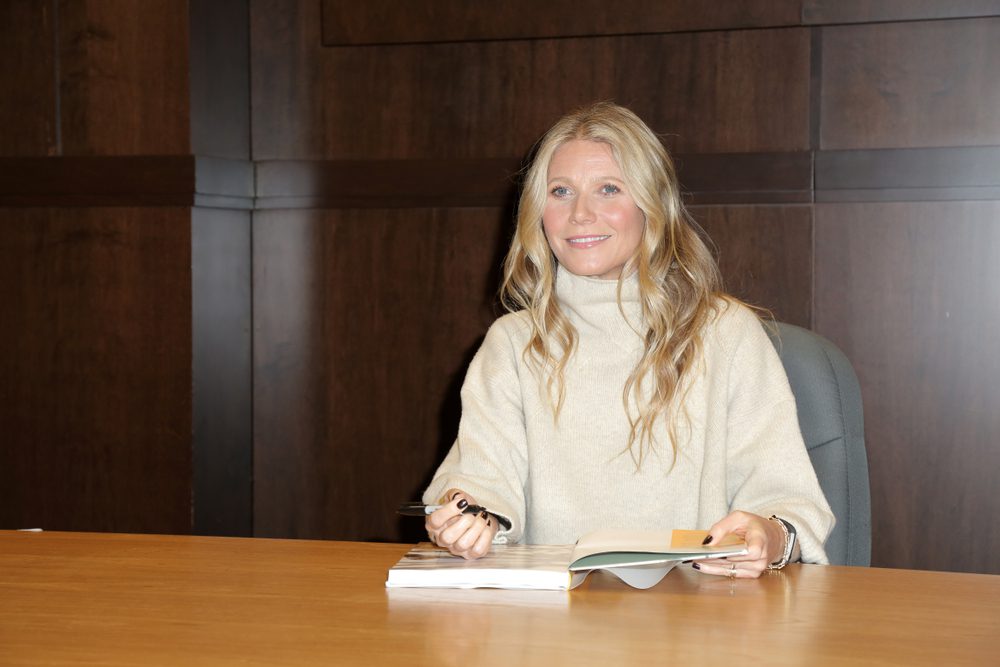 Martha Stewart vs. Gwyneth Paltrow
This feud is super random. So back in 2013, Martha Stewart was being asked about Gwyneth Paltrow's new brand, Goop. Then, Martha proceeded on giving some of the most passive-aggressive responses ever, saying that she's the ONLY lifestyle venture capitalist.
One year later, Martha went on, accusing Gwyneth of trying to be like her: "She really needs to be quiet. She's a movie star. If she were confident about her acting, she wouldn't be trying to be Martha Stewart." Not only that Gwyneth didn't fire back, but in fact, she looked completely unbothered.
She opened up to Us Weekly right after the diss, sarcastically saying that "No one ever tried to say anything bad about me before, so I'm completely shocked and devastated. I will try to recover." But she then added on a more serious note that she's completely "psyched about the fact that she sees us as competition."
Oh, and I forgot to mention, just a few days later, she hired Martha Stewart Living's former president and CEO, Lisa Gersh, as the new Goop CEO.
Rihanna vs. Teyana Taylor
A good old feud between two icons took place in 2013, on Twitter when Rihanna started beefing via tweets with Teyana Taylor. Teyana shared a cover of the R&B icon Anita Baker's "Caught Up in the Rapture", on Instagram.
Rihanna then shared a video of her male stylist while he was butchering the song and wearing a backward snapback and hairstyle very similar to the one Teyana had in her clip. Teyana took it to Twitter, firing back at Rihanna for being petty, and in a very poor manner, made reference to the Chris Brown assault on RiRi.
In the end, Rihanna tweeted "I hate broke bit**es", to which Teyana agreed, possibly wanting to offer some kind of ceasefire. Unfortunately, Rihanna laughed it off and shared a photo where you could clearly see a side-by-side comparison of the two singers' net worth: Rihanna's assets were at $90 million, while Teyana's was at $500,000.
Nicki Minaj vs. Miley Cyrus
Miley made some extremely questionable comments when it comes to cultural appropriation and the co-optation of Black culture for money. While Nicki and Miley seemed to get along well before Miley decide to photoshop herself onto Nicki Minaj's "Anaconda" art.
As a result, Nicki posted the photo on her Instagram account, writing: "Give me one reason why she made this her Twitter avi", alongside many laughing emojis. But the feud went to a whole new level when Nicki's "Anaconda" beat out Miley's famous "Wrecking Ball", and Miley commented that "I might bring that body and that wrecking ball, but I will never bring that ass."
For some reason, the feud between the two went on for a couple of years. When each one of them won an award, the other one jumped to social media to comment on it.
Jameela Jamil vs. Cardi B
Even if this fight isn't as prominent as others, it's still worth mentioning. Jameela's feud with Cardi B will definitely stand the test of time, given how absurd and full of nonsense it was. We should all go back to the era of detox teas and the time we had appetite-suppressing lollipops in 2018, which was a very dark and problematic time if you remember well.
If you didn't know by now, Jameela is known to freak out over stuff she doesn't agree with. This time, the actor called out the celeb-endorsed diet culture that was based on teas and other supplements. Of course, these products were highly recommended and advertised by Cardi B.
So after the rapper posted on her Instagram stories about those laxatives, Jameela tweeted: "They managed to get Cardi B on that laxative nonsense "detox" tea. GOD, I really hope all these celebrities will sh*t their pants in public, just like these women who buy such products do upon their recommendation."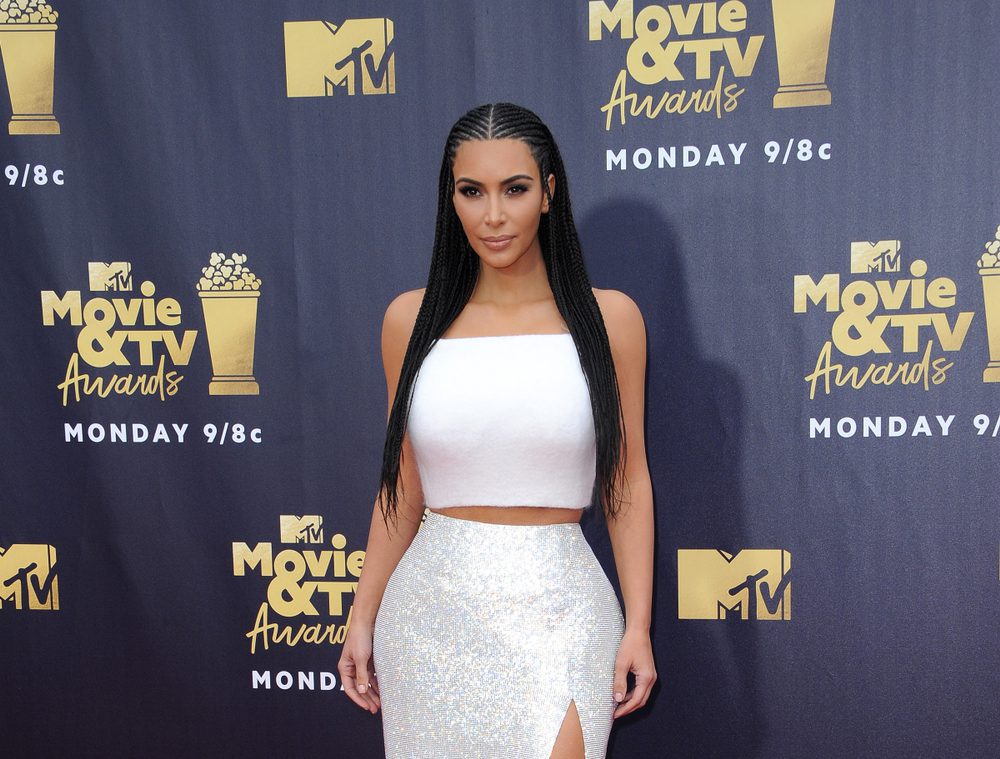 Kim Kardashian West vs. Chloë Grace Moretz
This is by far one of the most random celebrity feuds we have ever seen. So back in 2016, Kim K posted a very "scandalous" nude selfie of herself on Twitter, which we all know works just fine for her.
But for some reason, Chloë Grace Moretz decided that she wants to get involved, writing: "I truly hope that you'll realize how important setting goals are for other young women, by teaching them that we have so much more than just our bodies" as if women weren't able to be comfortable in their skin while having goals.
But Kim finds a way to give her a great comeback, saying "Let's all welcome @CholeGMoretz to Twitter, since no one knows really who she is. your nylon cover is very cute boo", making a reference to a photo of the actress baring her skin too. Obviously, it didn't stop there.
After a while, the actress talked about their feud in Variety, saying that she's really tired of being asked about it and that it's unfair to see how women hate on each other. Um, excuse me, weren't you the one that started it?
Zayn vs. Max George
Back in 2012, we had no idea that One Direction was about to break up one day. What we did know was that there was an absurd, semi-legitimate media-sponsored rivalry between two boy bands, meaning One Direction and The Wanted.
Not only did these two boy bands never get along very well, but they actually enjoyed throwing insults at each other. And as The Wanted admitting at some point, it all started with them. The Wanted Max George liked to joke that One Direction was "the new Jonas Brothers". But in matters of this feud, in particular, it all started when Zayn called Max "a geek", after posting a picture with himself and Usher.
After that, Max responded by poking fun at name-calling, and he used the hashtag #GeekAndProud, alongside another picture of himself and the Gangnam Style singer Psy. Zayn then replied that "the first step is total acceptance, and called him a wannabe."
It's also worth mentioning that at the same time, One Direction took the time to feud with Piers Morgan as well, for reasons that are just as laughable.
Kanye West vs. Drake
Like many other feuds, this one started with Kanye and Drake being super friends. In fact, Drake used to call Kanye "one of the most influential people" on his sound. But it all started in 2010 when Drake was spotted at a restaurant with Amber Rose, with whom Kanye had split only two months prior.
Only a couple of months later, Drake started shading Kanye's collab album with Jay-Z's "Watch the Throne". Fast forward to 2013, Kanye appeared as a surprise guest on Drake's OVO Fest, where he mentioned that Drake was the one to inspire "Watch the Throne", to which Drake responded that he "wanted to express my respect for Kanye for a long time, but sometimes the business forces you not to talk to the people you so much admire."
If you enjoyed reading this article, we also recommend reading: 11 Irish-Born Celebrities Who Found Fame in the US
(Visited 270 times, 1 visits today)