Do You Recognize All Of These "Successful" Names?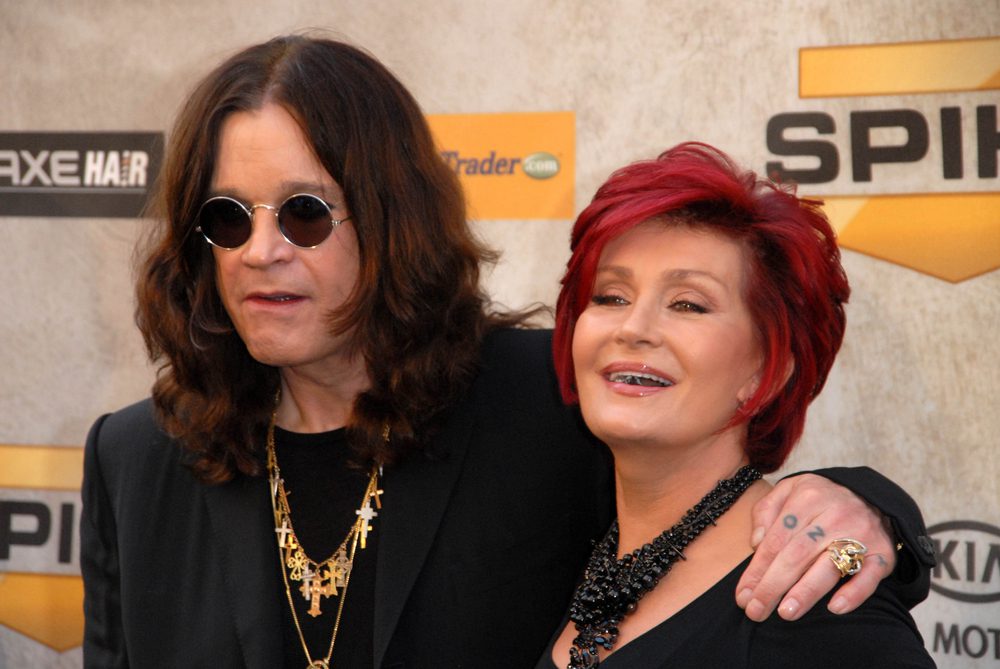 There are so many people out there who simply give up their dreams because they think it's too late for them. But this mentality is so far from the truth! How old you must see yourself in order to think that the success has passed you by?
Judging from the stories of most successful people, you must be in your 20s in order to achieve success. But honestly, there's nothing more that screams "SUCCESS" like a story of someone who managed to GET THERE in their 40's.
There's something extremely special about these people, and we thought it's worth sharing.
Susan Boyle
For Susan Boyle, the day she decided to participate in "Britain's Got Talent" was the day that changed her entire life. Isn't it extraordinary how some decisions have such an impact on our lives?
When she was forty-seven years old, the successful Scottish singer amazed the judges from the show with her talent, after singing "I Dreamed a Dream" from "Les Miserables".
Even if she was much older than most contestants, when she opened her mouth, everyone understood that their prejudgements were all wrong. Susan Boyle is living proof that you should never judge a book by its cover! What a talent!
Sharon Osbourne
Sharon gave one of my favorite quotes EVER: "I'm at the age where I'm not obliged to kiss ass or play nice anymore!" Even if everybody knows Sharon to be an opinionated firecracker, she didn't become such a celebrity until she was fifty years old.
For decades, she was the manager in charge of her rockstar husband's career. But very soon, Sharon would become a household name when their TV series "The Osbournes" hit the screen in 2002.
Ever since that point, she has been an interesting, successful, and funny presence on her own show, "The Talk", and as a judge on "The X Factor" and "America's Got Talent".
She is famous for always speaking her mind, and being extremely comfortable with who she is, given that she has reached a more mature age.
Samuel L. Jackson
Samuel once said: "If you get the opportunity to use your voice, you should definitely use it." It can be very difficult in Hollywood for people who are over thirty to get people to notice them, not to mention when they're in their forties.
However, it seems that Samuel L. Jackson managed to get there and make his big breakthrough at forty-three when he starred in Spike Lee's "Jungle Fever".
After playing that role, Samuel has become a very successful actor, thanks to his groundbreaking roles in "Star Wars", a few Quentin Tarantino movies, and the infamous "Snakes On a Plane".
But talent isn't the only thing that Samuel L. Jackson brings to the table: he also has an excellent sense of humor and provides truth to every character he impersonates.
Sam Walton
According to Sam Walton, "there is only one boss, and that is the customer. He has the power to fire everybody in the company, from the chairman on down, just by spending his money somewhere else."
This is the definition of a great quote! Nowadays, Walmart is worth over 4386 billion, but its successful founder never dreamed that it would go this far, especially the first time he opened a Walmart store in 1962.
Even if Sam Walton had operated stores before, up until Walmart, he didn't have the chance to see what great success tastes like. Today, his family is worth $175 billion.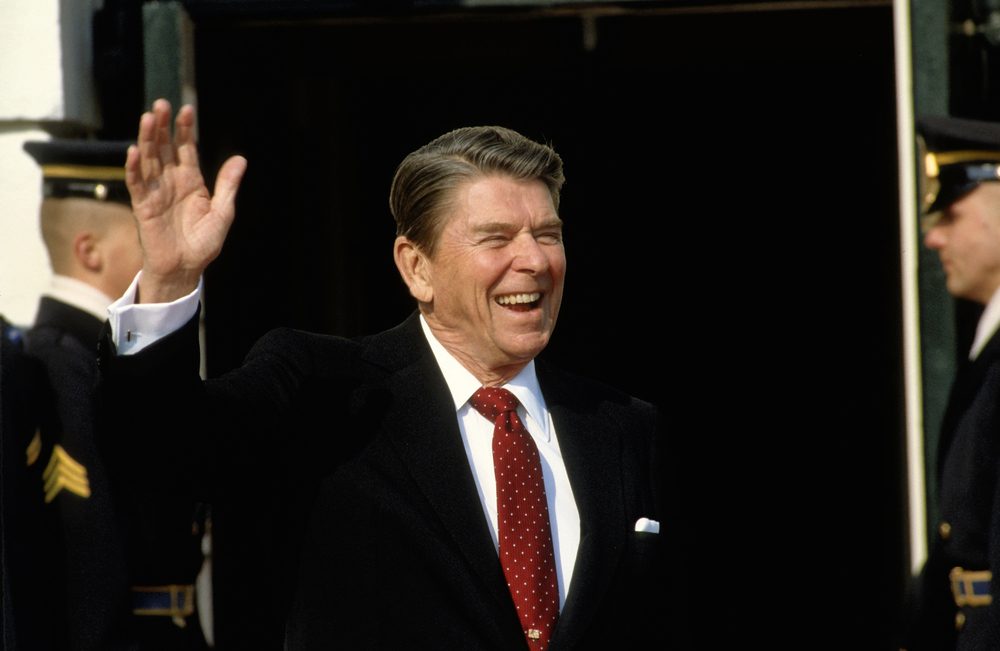 Ronald Reagan
As Reagan once said, "there aren't great limits to growth, because there aren't limits of human intelligence, imagination, and wonder."
How many of you knew that before being a politician, Ronald Reagan was a Hollywood star with leading roles in famous movies like "King's Row"?
When he first ran for his political office, the Governor of California, he was already fifty-five years old. And he didn't stop there, as he lasted became the President of the United States at seventy, and his presidency is praised in conservative places up to this day.
He was able to have such a successful career in politics thanks to his lifelong willingness to learn.
Rodney Dangerfield
As Rodney Dangerfield once said: "Look out for number one and try not to step in number two." Being famous for zippy one-liners and self-deprecating humor, Rodney has become a successful comedy icon.
Even if Dangerfield was seen as a working comic for many years, he became successful only after he had more decades under his belt. At forty-six years old, he had an outstanding appearance on "The Ed Sullivan Show" that brought him his fame.
Even so, it wasn't until he got sixty years old that he appeared in his first movie, "Caddyshack". Over time, Rodney Dangerfield managed to build up an incredible and respectable career in show business.
Regis Philbin
"I missed on a lot of opportunities along the way to do what I wanted to do because I had no confidence to tell to myself, much less to anybody else: 'Yes, I want to be part of this business, and not feeling that I had enough talent."
Before Live! with Regis and Kathie Lee made him a talk show star, Regis worked behind the scenes in television for many years. He initiated a page for "The Tonight Show" before working as a news writer.
Regis was 57 years old when he hit successful status alongside Kathie Lee. He was also the host of "Who Wants to Be a Millionaire", "Million Dollar Password", and "America's Got Talent".
Ray Kroc
According to Ray Kroc, "luck is a dividend of sweat. Because the more you sweat, the luckier you get." The franchising mastermind behind successful McDonald's had spent most of his professional career as a paper cup salesman before becoming the french fry tycoon.
He rapidly moved on to selling machines that were capable of making five milkshakes at the same time, which led to him being interested in the original McDonald's.
When he reached the age of fifty-two years, Kroc bought his first McDonald's, and the rest of the successful McHistory we know so well. Nowadays, McDonald's is worth over $100 billion and has over 36,000 locations.
Peter Mark Roget
Peter Mark Roget was a very acclaimed and appreciated physician who discovered laughing gas and the development of London's sewer system. Even so, his name is living through work that's unrelated to anything he's done throughout his career.
Roget successfully wrote lists of words and compiled and published his first Thesaurus in 1852 when he was at the age seventy-three years old. The first Thesaurus he wrote had 15,000 words, and he organized it in a new and interesting way.
He decided to order words according to themes, instead of just arranging them alphabetically, which made it the perfect reference book when you get a word on the tip of your tongue.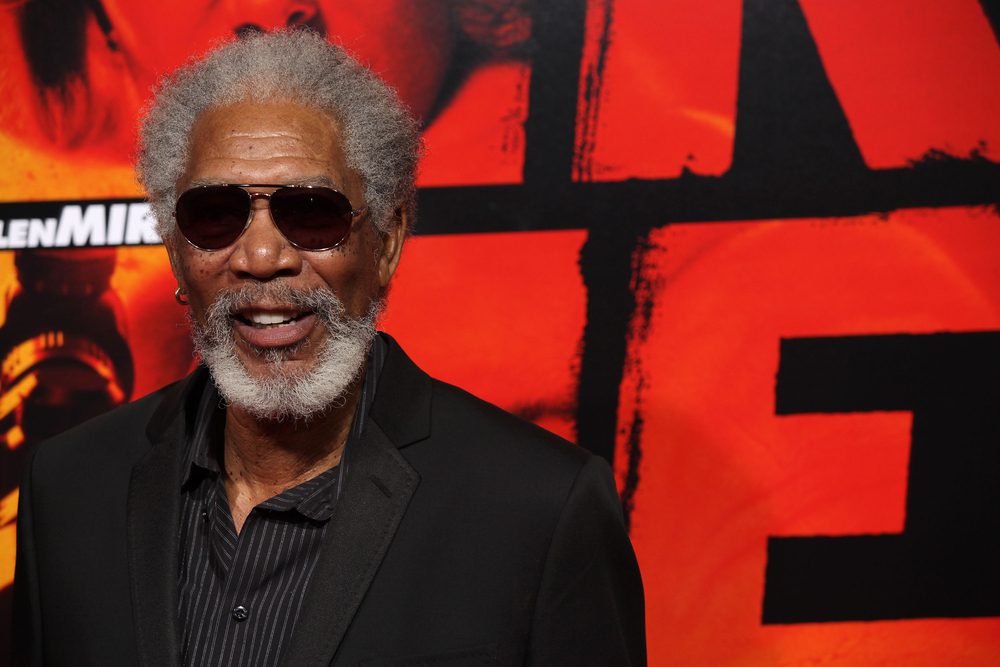 Morgan Freeman
As Morgan Freeman said once: "If you just lay down, people will step over you. But if you keep scrambling, if you keep on going, there always gonna be someone to give you a hand. Always.
You gotta keep dancing, and you gotta keep your feet moving." We first laid eyes on him after starring in "Driving Miss Daisy", when the successful star was already fifty-two years old.
Ever since that point, he has played God twice, as he's well known for that signature deep commanding voice, and won many awards for his performance in "Million Dollar Baby".
Before finding fame and critical acclaim as the great actor that he is, Morgan Freeman worked for many years in the theater, and even appeared on the PBS kids show "The Electric Company".
Momofuku Ando
Do you know who's the inventor of Top Ramen and Cup Noodles? Momofuku Ando hit successful status by cooking up something extremely cheap, tasty, and easy to do. Instant ramen hit the spot as nothing else did, and Momofuku was the genius behind all that.
If you enjoyed reading this article, we also recommend reading: Drug Addictions Of Hollywood: 10 Celebs Who Won This Battle
(Visited 360 times, 1 visits today)