You won't believe who these celebrity-inspired songs are about!
In the ever-evolving tapestry of the music industry, some tunes carry a personal melody of celebrity inspiration that frequently goes unnoticed by the casual listener.
These songs, meticulously crafted by talented artists, cover up some surprising backstories that connect them to famous figures in the spotlight.
On that note, Go Viral Story has decided to unearth the hidden narratives behind each message and discover the unspoken tales about the lives of some of our favorite celebrities.
From blatant tributes and subtle nods, these tracks offer a unique look into the personal lives of Tinsel Town.
Join us on this musical journey as we solve the mysteries behind some celebrity-inspired songs, exploring the rhythmic intersection of fame and melody that fascinates our ears and imaginations.
Get ready to be amazed by the unexpected connections within the lyrics of these chart-topping hits. 8 celebrity-inspired songs await, revealing a symphony of stories leaving you in shock.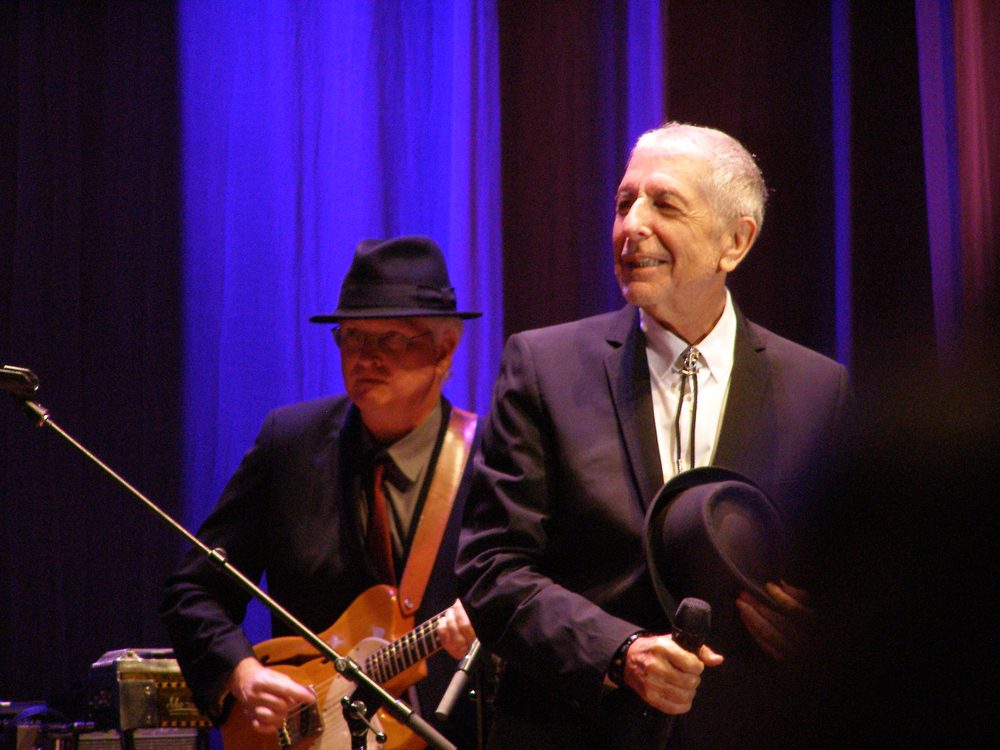 "Chelsea Hotel #2" by Leonard Cohen is about: Janis Joplin
Based on its title, you'd think this song is about the New York hotel frequented by many generations of writers and artists, the place where Sid Vicious's then girlfriend, Nancy Spungen, would later be found deceased.
And while the song is mainly about that, more importantly, this celebrity-inspired song is about Janis Joplin. To be more specific, it's about an affair between Janis Joplin and Leonard Cohen, who stayed in rooms 424 and 411.
The song is about a night that the two spent together after Cohen proclaimed to be Kris Kristofferson as he and Janis shared an elevator ride to the 4th floor.
The celebrity-inspired song says, "She wasn't looking for me. She was looking for Kris Kristofferson. I wasn't looking for her. I was looking for Brigitte Bardot. But we fell into each other's arms through a process of elimination."
"Obsessed" by Mariah Carey is about: Eminem
As odd as it may seem, it seems as though Mariah Carey and Eminem dated at some point, at least for a very short period of time. Yet, the seriousness of that relationship remains unknown.
But in true Eminem fashion, he didn't shy away from airing all the dirty laundry with his song "Bagpipes From Baghdad." It contained very direct lyrics like, "Mariah, whatever happened to us, why did we have to break up… Nick Cannon better back the f up.
I'm not playing. I want her back, you punk." Mariah clapped back with the equally blunt celebrity-inspired song "Obsessed," which included lines like, "It must be weed, it must be the E… Why are you so obsessed with me?"
"Uptown Girl" by Billy Joel is about: Elle Macpherson
At the time of the release of "Uptown Girl," Billy Joel was dating supermodel Christie Brinkley. It seems only natural for us to suppose that's who the song was about. Brinkley even appeared in the music video for this celebrity-inspired song.
Nevertheless, in an interview with Howard Stern, Billy Joel hinted at the fact that he was first inspired to write "Uptown Girl" while dating a different supermodel: Elle Macpherson.
The rumor mill also says that the song was actually about several women and was initially titled "Uptown Girls."
"You're So Vain" by Carly Simon is actually about: Warren Beatty
Given the harsh lyrics of this celebrity-inspired song vilifying that the tune's mysterious subject is so vain they'll "think this song is about you," whispers have long swirled as to the egotistical mark of Carly Simon's clever mockery.
Throughout the years, Simon refused to say one way or the other, with many speculating that the song focused on Kris David Bowie, Kristofferson, and Warren Beatty, among others.
But Beatty certainly thought the celebrity-inspired song was about him, declaring, "Let's be honest, that song is about me" in 1999. Yet, the actor was only partially correct, as Simon herself revealed 16 years after Beatty's declaration.
"I have confirmed that the second verse is Warren," she stated in an interview. "Warren thinks the whole thing is about him!"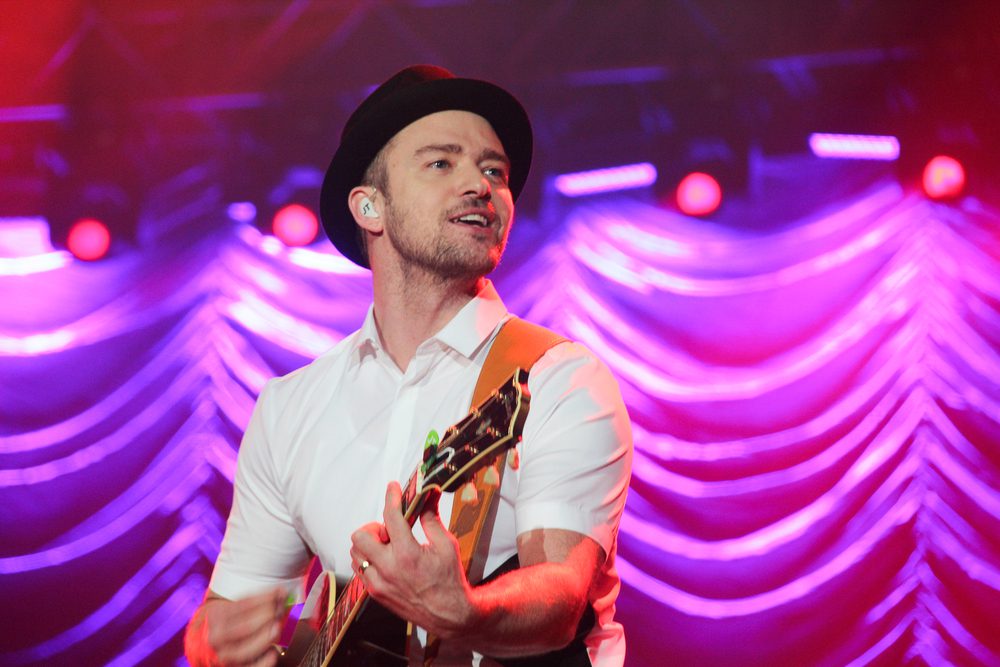 "Cry Me A River" by Justin Timberlake is about: Britney Spears
Fans have been speculating for a long time just who Justin Timberlake wrote the celebrity-inspired song "Cry Me A River" about. Ultimately, years later, it was verified to be about his ex-girlfriend, Britney Spears.
The truth came out on an E! True Hollywood Story episode about producer and a regular Justin Timberlake collaborator, Timbaland. In the episode, Timbaland said that Justin "went to a concert and saw Britney, and she talked about him in the show, and he was mad."
Timberlake added, "I was on a phone call that was not the most enjoyable one. I walked into the studio, and Timbaland could tell I was visibly upset."
And with lyrics like "You don't have to say what you did, I already know, I found out from him," you can guess what made him furious enough to write this celebrity-inspired song.
"Everytime" by Britney Spears is the response to Justin Timberlake
The story doesn't end there, though. Since  Timberlake's "Cry Me A River" contains some rather pointed shots at his ex, Britney Spears, she decided to get revenge in her very own song.
After hearing this celebrity-inspired song, Spears seemingly felt a strong urge to respond. But instead of unleashing an attack of her own, she came back with "Everytime."
The song is basically an extended apology, with lines like: "I may have made it rain," "My weakness caused you pain," "Please forgive me," and "This song is my sorry."
And while for many years everyone thought it was an apology to her ex, she shockingly revealed in her new memoir that it was for her unborn child with Timberlake.
"Dude Looks Like A Lady" by Aerosmith is about: Vince Neil
"Dude Looks Like A Lady" by Aerosmith, you can check it out here on Amazon, has a remarkably specific origin story. In an interview, Child, who co-wrote this tune, said that Steven Tyler showed him a melody he was working on called "Cruisin' For The Ladies."
Desmond thought it was a boring title and wasn't all that crazy about it. Then Tyler admitted sheepishly that when he wrote the melody at first, he was singing "Dude Looks like a Lady.".
He originally got the idea because he had gone to a bar and had noticed a girl at the end of the bar with gigantic blonde rock hair. When she turned around, he realized it was Vince Neil from Motley Crue.
So then he and some friends started making fun of him and declaring, "That dude looks like a lady." And that's how one of the most famous celebrity-inspired songs of all time was born!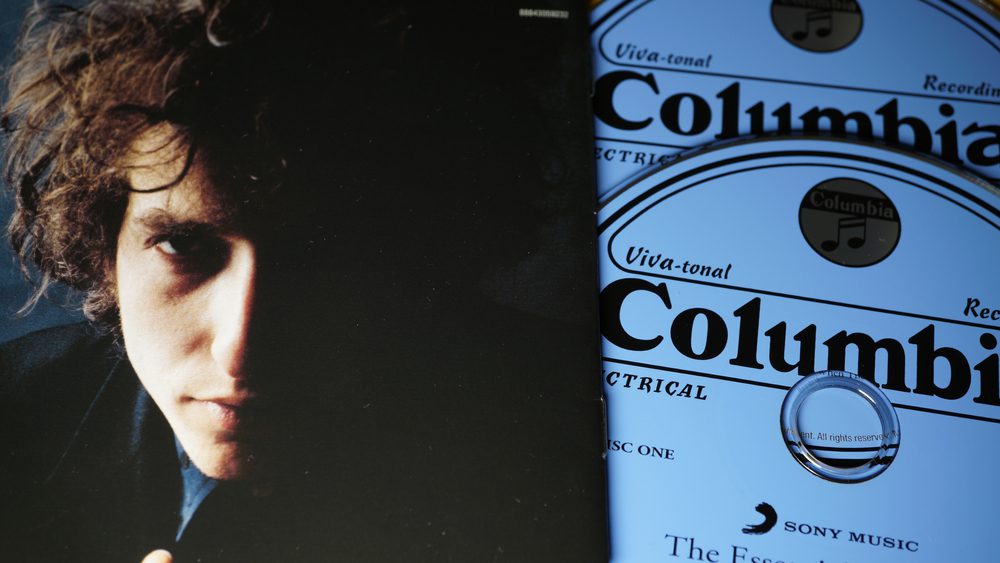 "Like A Rolling Stone" by Bob Dylan is about Andy Warhol and Edie Sedgwick
"Like A Rolling Stone" is basically 6 minutes of Bob Dylan throwing shade at an unnamed person. Even though it doesn't appear to be 100% assured, it's popularly believed that the song is primarily aimed at model and actress Edie Sedgwick.
Since she was a former debutante, lines like "Once upon a time you dressed so fine, threw the bums a dime in your prime, didn't you?" seemingly echo that.
Particularly, Bob Dylan was seemingly upset that Sedgwick had left his crowd to hang out in the art world of Andy Warhol.
Dylan reportedly believed Andy Warhol was abusing her, and the lines, "Ain't it hard when you discover that he wasn't where it's at after he took from you everything he could steal," might be aimed at the famous artist.
Did you know about all of these celebrity-inspired songs? Be sure to tell us in the comments if you know of any other songs that were written about famous people.
And if you liked this article, Go Viral Story has many more we think you'd like. For instance, we also highly recommend you check out: 10 Unsolved Hollywood Deaths That Still Give Us Chills
(Visited 40 times, 2 visits today)