Have You Heard Of All Of These Iconic Fashion Designers?
I think that the fashion world is absolutely amazing and sometimes even breathtaking! There's so much about it: creativity, colors, designs, fittings, diversity, trends, culture, imagination, talent, and so many other things.
Fashion has been around since the beginning of humankind: from crazy high heels that both men and women used to wear, big dresses in the gilded age, to the trendy clothes we wear today, this concept has evolved with the same times as we did.
I still remember when I was a little kid and I used to create clothes for my dolls. My parents didn't allow me to buy tons of dresses for my toys, so I needed to be creative.
I used to take my mom's old shirts and cut them into little pieces of fabric, then sew them directly on my dolls' bodies, to give them shape. I made pants, dresses, skirts, crop tops, and sweaters, but as you can imagine, I didn't do such a good job.
However, there are many people who were incredibly talented when it comes to the fashion world, such as Coco Chanel, Pierre Cardin, Vivienne Westwood, and Iris van Herpen.
Each and every one of them is unique and they are considered to be the ones that made a breakthrough when we talk about the industry. If you are passionate about glamour just like I am, you will absolutely love this article.
With that being said, here are 7 fashion designers who changed the glam industry.
…Do you have a favorite fashion designer?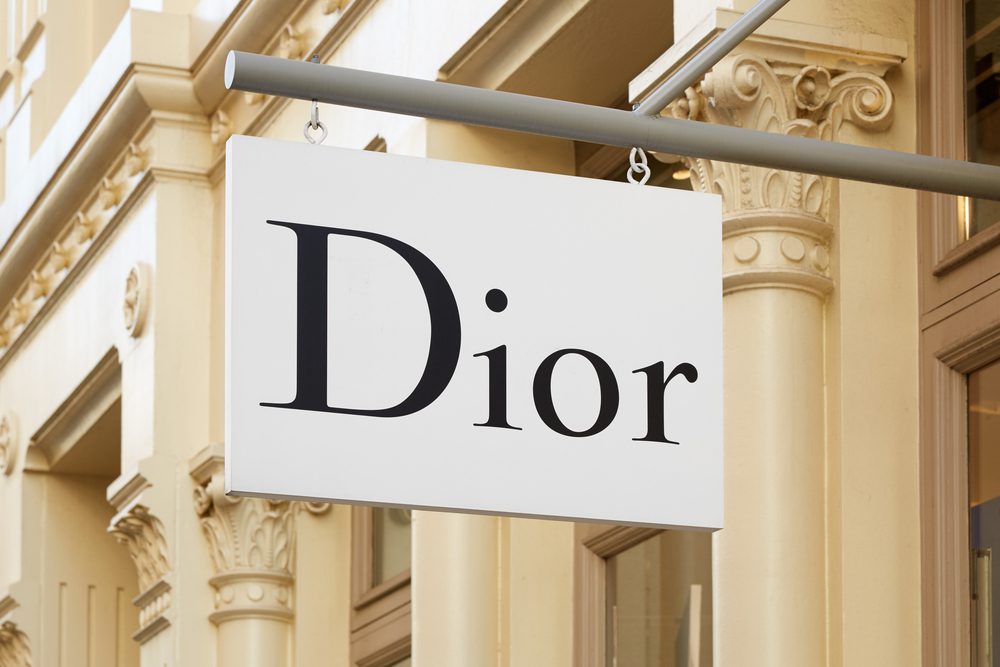 1. Christian Dior 
Christian Dior was a talented French couturier, the son of a rich fertilizer manufacturer. He was born in 1905, in the town of Granville, on the coast of Normandy.
He gained a lot of popularity after World War II when he came back from the war and opened the fashion house Dior. The designer changed the way women dressed at the time.
He created beautiful and feminine dresses and skirts that featured a lower waist and hemline, small shoulders, and fuller skirts that looked like flowers.
All of these elements were something new and different from all the previous years and women were crazy for buying Dior clothes to make them feel good, classy, and feminine.
2. Carolina Herrera
Besides being a very beautiful woman, Carolina Herrera is considered to be a symbol of elegance and feminity. The designer was often seen wearing a simple white button-down shirt, paired with a taffeta skirt.
This clean and smooth look has become a statement when it comes to women's evening wear. She made her design debut in 1981 and she managed to stay relevant and sophisticated through the years.
She is known for dressing high-profile famous people, such as Michelle Obama and Jacqueline Kennedy Onassis. Besides that, Herrera is popular among other fashion designers for her bridal collections and also her coveted ready-to-wear designs.
The fashion designer opened her first boutique in 2000, in Madison, New York. Since then, she launched more than 18 shops around the world and she has a retail presence of more than 280 individual stores.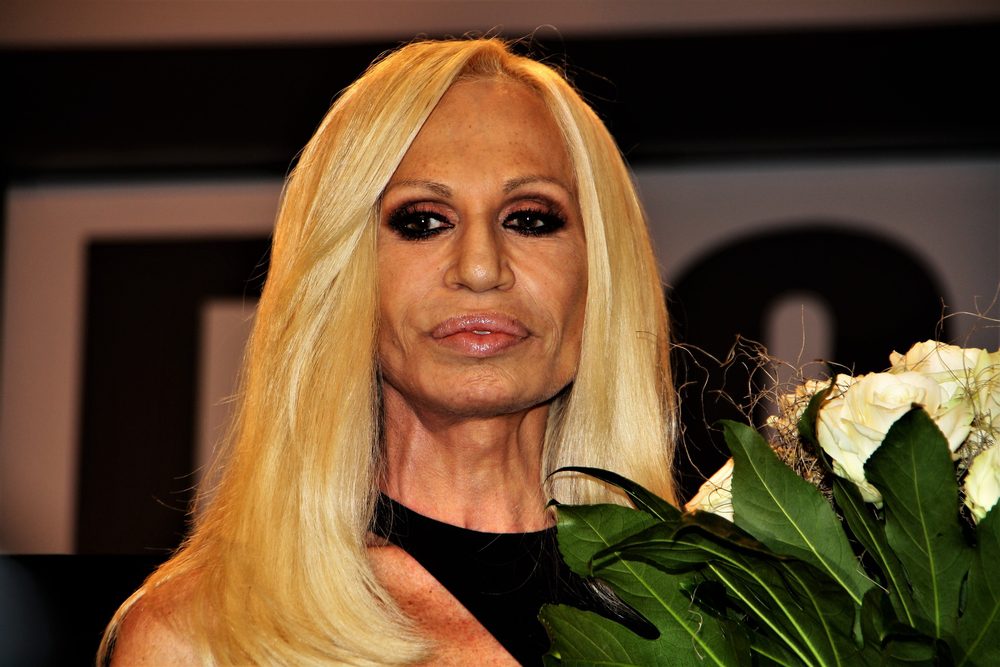 3. Gianni and Donatella Versace 
Giovanni Versace, also known as Gianni, was an incredible fashion designer who was murdered by a fan on July 15th, 1997. He had a flourishing career throughout the 1980s and '90s and built an impressive fashion empire piece by piece.
He learned how to sew from his mother, who used to work in a sewing atelier. When he realized that he is very good at it and he was also appreciated, he decided to open his own fashion house.
Most of his creations used sophisticated bondage gear, bright colors, strong accents of gold elements, silver-mesh togas, and baby-doll dresses.
He had several fashion shows and he also became close friends with some of the models, such as Naomi Campbell and Carla Bruni. Even though he collaborated with many iconic public figures, such as Princess Diana, his fashion designs were considered too flashy by many.
After his death, Donatella, his sister and also quite a popular fashion designer at the time, took over the business. She is now the creative director of the empire and the vice president of the Versace Group.
4. Elsa Schiaparelli
Elsa Schiaparelli was a fashion designer that was born in Italy but began her career in the fashion industry when she was living in Paris during the 1920s. She became very popular after she introduced one of her great ideas, the hand-knit trompe l'oeil sweater.
A few years after she opened her own couture fashion house, people began considering Schiaparelli as the leader of haute couture. Her simple style combined with splashes of dynamic and vivid colors made her popular around the whole world.
The fashion designer wanted to create something different, so she is the first one who used zippers as a distinguished piece. Besides her fashion accolades, she is also the first female designer who managed to land a cover in Time magazine.
5. Coco Chanel 
Gabrielle Bonheur Chanel, simply known as Coco Chanel, is one of the most prominent fashion designers that has ever existed! She is considered to be a revolutionary fashion designer, who decided to break the barriers and the stereotypes that existed during those times.
She changed the ample and big dresses women used to wear to simple and classic innovations, such as suits and "little black dresses". She started using different fabrics for creating clothes, such as jersey, which was cheaper and more malleable.
She had huge success with her clothing lines, so she didn't stop there! Chanel created accessories, shoes, and even perfume. The most popular perfume of hers is Chanel No. 5, a fragrance women all over the world are crazy about!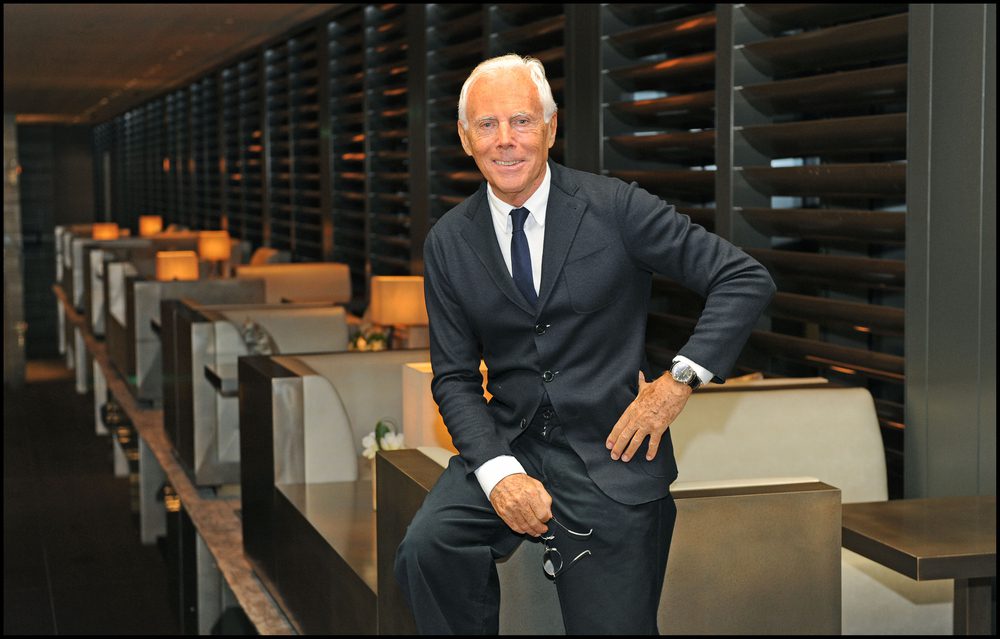 6. Giorgio Armani
Giorgio Armani is an Italian fashion designer who initially wanted to become a doctor, but decided to drop med school and focus his attention and talent on the more glamourous part of life: fashion.
He wanted to create something different, something that was already there, on the market, but with a twist. Armani kept thinking about ways to empower people and make them feel the way they want to.
His first pick was men's suits and their harsh looks. For instance, he thought of dressing men in fabrics that were usually worn by women and he put women in suits that have elements inspired by menswear.
During an interview, he stated that he was the first to "soften the image of men and harden the image of women". He wanted to give women what they needed in order to feel stronger and more confident: he gave them the power suit.
…I think that everyone should have a power clothing item in their wardrobe? What do you think? Tell us in the comments down below!
7. Hubert de Givenchy
Hubert de Givenchy is a French designer best known for his work with actress Audrey Hepburn.
He dressed her in many of her films and the look that received attention the most was the black and simple dress she wore in the opening scene of the movie "Breakfast at Tiffany's".
This great fashion designer was born into an aristocratic family, who offered him the opportunity to study at an art school. After he finished his studies, he designed clothes for many popular designers, such as Elsa Schiaparelli.
By the year 1952, Hubert de Givenchy opened his own fashion house and he created a full collection of ball gowns and coats as his debut. His designs were a huge hit and his collection received global attention.
…Which one of these fashion designers on our list do you like the most?
…If you enjoyed reading this article and you want to give another one a try, here is a great recommendation for you: 10 Mysterious Messages Hidden in the Most Famous Paintings!
(Visited 172 times, 1 visits today)