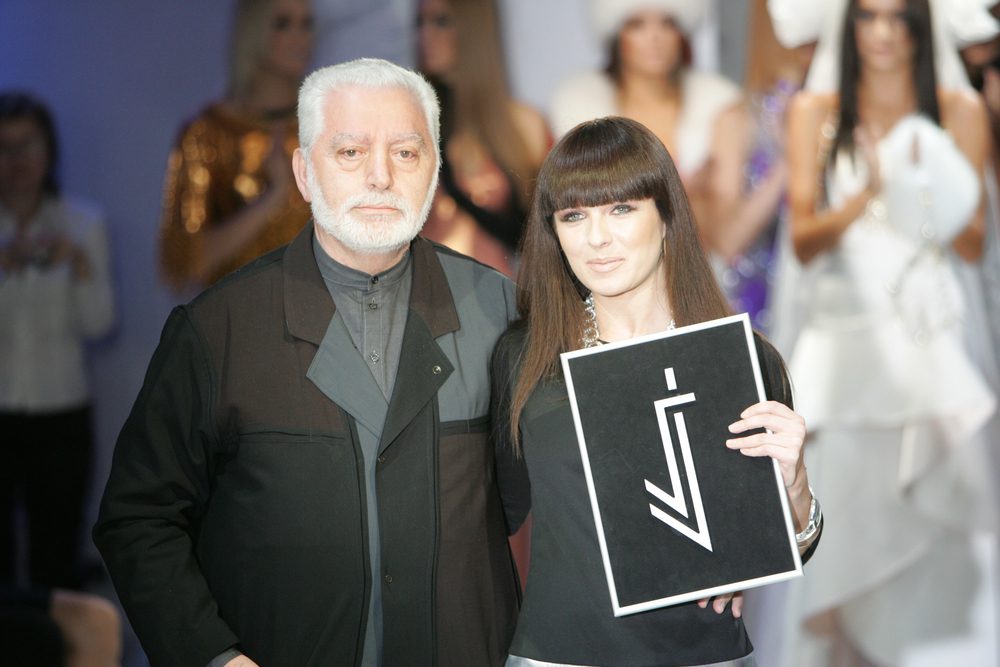 More than fifty years ago, on 20 July 1969, Apollo 11 was the first crewed mission to land on Earth's permanent satellite – the Moon. Buzz Aldrin and Neil Armstrong were the first men that set foot on a surface that no ever had reached before. What does it have to do with fashion? You'll soon find out!
Naturally, it marked an important milestone in the history of humankind, and it was watched by approximately 600 million people. A decade before, Russia launched 1957 the famous ship Sputnik 1, so the West and the Soviet Union were in a constant battle on who will be the first to reach this sought-after destination.
This Cold War space race had not only inspired fervent conversations and uncertainty about our relationship with the broad and undiscovered cosmos, but it also influenced the culture at the time.
So it doesn't come as a surprise that we have some of the most famous fashion designers at the time, like André Courrèges, Paco Rabanne, and Pierre Cardin, who was extremely influenced by the events. Let's have a look back at some of the most OUTSTANDING fashion collections in the history of art.
André Courrèges
He partly gets credit for inventing the miniskirt (even though it's a tie between him and Mary Quant), designer André Courrèges was, at the time, at the forefront of fashion's preoccupation with exploring the solar system.
Starting with his "Space Age" collection in 1964, he invented those lashings of white and silver that rapidly became part of an era-defining aesthetic. As a matter of fact, apart from thigh-skimming hems, he also managed to popularise other items that defined the "Moon Girl" look, which included flat boots, goggles, and trouser suits, but also garments made from wipe-clean PVC.
He was obsessed with comfort, innovation, and a design that was very forward-looking. We can easily say that this fashion fixation soon was to be found in all sorts of high places.
Paco Rabanne
With the hands and the creativity of the Spanish designer Paco Rabanne, the Space Race has become the perfect stimulus for imagining an avant-garde future. Rabanne worked with many innovative materials, such as paper, plastic, and metal, and created beautiful and sometimes scanty armor from a mysterious universe.
He playfully claimed that he "traveled to Earth from the planet Altair to help organize civilization on this planet 78,000 years ago", and his art-clothing hybrids were meant to evoke a specific form of time travel, using suggestions from medieval-era and other historic attire and placing them in the modern age. He took fashion sense to a whole new level.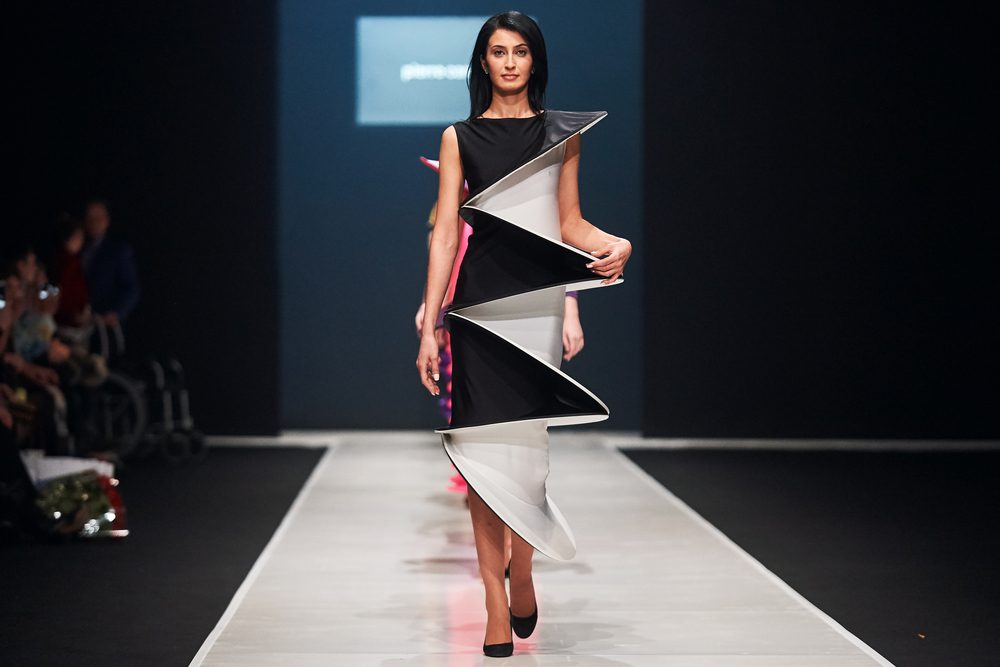 Pierre Cardin
Pierre Cardin"s fashion inspiration took on the challenge of going out in space. His vision included brightly colored clothes that were fit for only the most galactic of women. He had a particular interest in unusual design details, such as vinyl, oversized zips, geometric patterns, and even body stockings.
He made clothes that were enchanting and humorous at the same time. His 1969 show was called "Space Age and Futurism", and it was influenced by the zeal that the moon landings provoked. His line featured shiny capes and dresses that had a rocket-style flaring at the hem.
He was given a tour of NASA, and he became the first civilian in the world to try on the famous spacesuit of Armstrong. Even more, he allegedly bribed a security guard into letting him see the suit.
Thierry Mugler Autumn/winter 1979
Thierry Mugler explored his fantasies for dramatic proportioning and human-cyborgs, which made him the perfect inheritor of the space-age tradition. His models were frequently looking like fearsomely being that comes from another planet.
It doesn't come as a surprise that his perfume was called Alien. He was inspired a lot by Paco Rabanne's stylish metal armory and courageously cut dresses. In the 70s, the designer focused exclusively on outer space, using tinfoil-shiny, silver, and pleated dresses, but also belted, gold spacesuits that were completed with helmet-style headgear.
These were also found in his AW79 collection, as he combined classic 1960s futurism with bourgeois 1980s excess.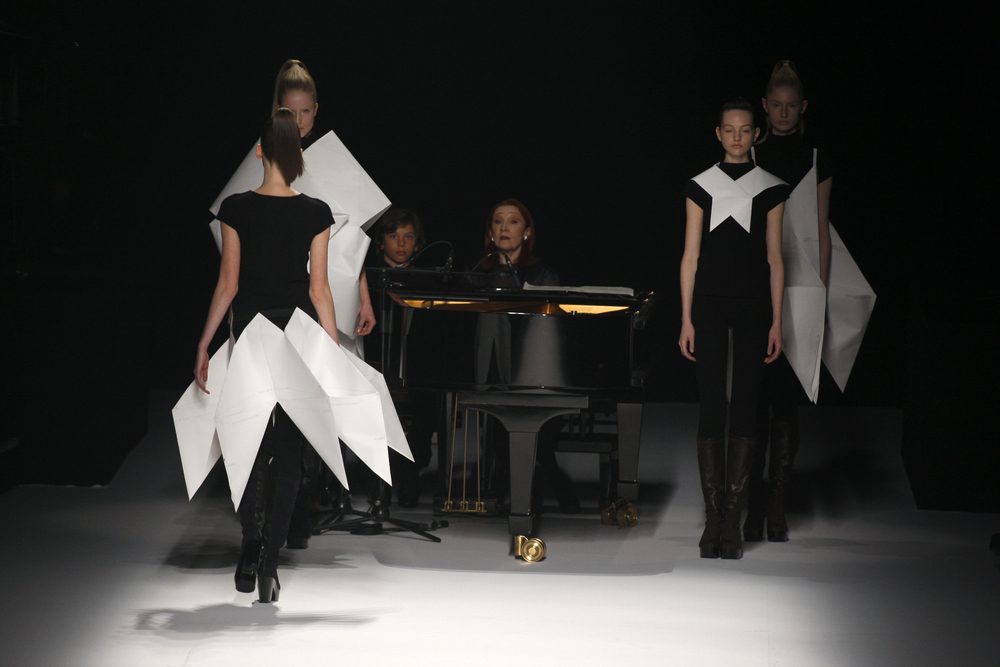 Issey Miyake spring/summer 1995
Issey Miyake is famously inspired by extraterrestrial life, strange spacecraft, and the green aliens cliché. But his fashion style inspired many other designers, too. He invented the famous flying saucer dresses that initiated a startling meeting point between his culture (the Japanese paper lanterns), biomorphic sculpture, and UFOs.
His dresses were produced in various shapes and colors during the 90s, carefully pleating polyester garments in saucer shapes. His clothes were giving the look of something fabulous in motion. Issey Miyake succeeded to create something extraordinary in motion, a very eye-catching object that's hovering just above the ground. It was extraordinary and innovative.
Givenchy Autumn/winter 1999
Alexander McQueen was one of the most talented designers in the whole fashion industry. His approach alluded to imagined spaces. Some of the most memorable and unsettling final shows featured futuristic visions of Plato's Atlantis, completed with a mix between animal, human, and oceanic shapes.
But the most space-age-y moment of his life was when he got tenure at Givenchy, during the autumn/winter collection in 1999. He approached technology, androids, and the uncertainty of the future.
McQueen used this potent anxiety and possibility in an extraordinary series of forward-looking, and very bold-shouldered garments. The models were wearing shiny, sci-fi fabrics, alongside molded by casts, and fur coats were taken out directly from "Blade Runner".
Balenciaga spring/summer 2007
Space provoked pop culture's imagination, through sci-fi books and long-standing film franchises. Cultural approaches to this theme didn't cease to appear, not only in literature, music, and films but also in fashion.
In fact, everyone was so into this subject, that the arts started to inspire one another. For example, Balenciaga's SS07 collection cited movies such as "The Terminator" and "Tron", but also not-so-subtle references to "Star Wars".
Balenciaga's armor-style leggings could have been taken directly from the legs of protocol droid C-3PO. As you might have guessed, C-3PO has become something of a slow-burn style icon. Rodarte too featured him with R2-D2 on a gown in the AW14 collection, alongside other characters such as Luke Skywalker and Yoda.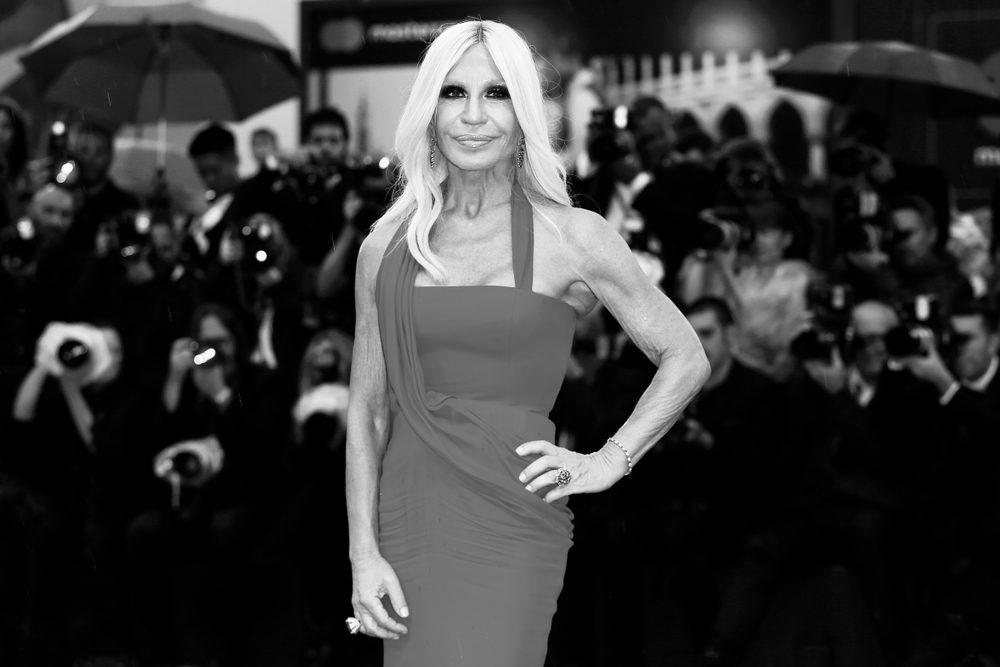 Dior, couture autumn/winter 2014
The question about clothes in space isn't only centered around abstract inspiration, but it also has a very practical reason. I mean, anyone who manages to go beyond Earth's atmosphere is completely reliant on their attire in order to keep them alive.
So when we're talking now about potential space tourism, the next step in the spacesuit development is extremely important and full of intricate considerations. While Raf Simon's Dior couture show in the autumn/winter 2014 collection might not have specifically targeted this problem, his designs definitely opened up the discussion on space travel.
Simons came up with a series of silk-taffeta flight suits, and glittering embroidery undermining their utilitarian shapes.
Versace, menswear autumn/winter 2016
There are many fashion houses that carefully traded on the recognizable status of their label. Everybody knows that there is serious money that can be made from a good logo.
And sometimes, it is required to take the name and prestige elsewhere, so it doesn't surprise anyone that NASA's distinctive branding has rapidly increased in recent years. It was harnessed by famous designers, from Heron Preston to Coach, but also high-street chains such as Urban Outfitters.
Not to mention Donatella Versace's autumn/winter 2016 menswear show with its NASA-style patches and badges mingled between zodiac prints and shiny bomber jackets. It was a great show!
If you enjoyed reading this article, we also recommend reading: 11 Irish-Born Celebrities Who Found Fame in the US
(Visited 166 times, 1 visits today)