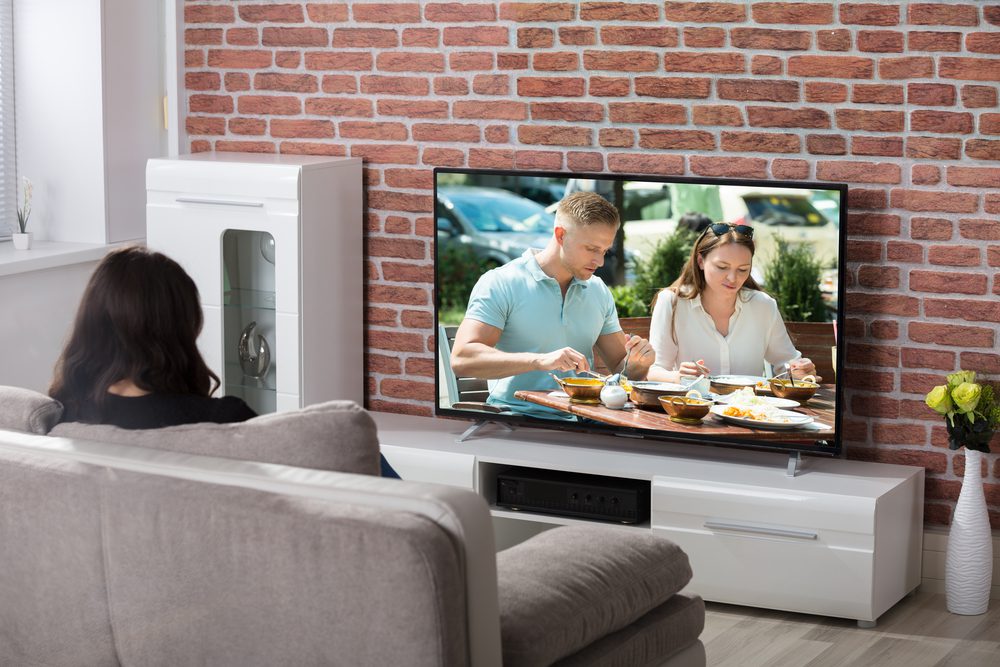 Let's be honest now: soap operas are made so you can live vicariously through the characters. Most of the time if not always, the plots are extremely complex and dramatic. In fact, they tend to get SO dramatic, you know what hit you, especially if you care for a particular character.
All in all, they add a lot of joy to your day. Soap operas are usually broadcasted all over the world, so everyone around the globe can be excited to live another day to see a new episode. Really now, they're very addicting.
We've gathered on this list some of the most beloved soap operas of all time, that will forever fill up our free time and space in our minds. You might want to get your popcorn ready!
Emmerdale
Emmerdale is definitely one of the best British soap operas. The lives of the characters take place in Emmerdale(hence the name), which is a fictional place in the Yorkshire Dales. From 1972 until 1989, it was also known as the "Emmerdale Farm".
It aired back in 1972 and is now available in America through the BritBox streaming service. Some of the actors in the cast are Danny Miller, Lucy Pargeter, Emma Atkins, Matthew Wolfenden, Claire King, Samantha Giles, Roxy Shahidi, Michelle Hardwick, Fiona Wade, and Andrew Scarborough.
The creator of the show was absolutely impressed by farm life and wanted to learn more about the stories that were surrounding that environment.
Bright Promise
NBC's "Bright Promise" ran from the 29th of September, 1969, until March, 1972. In the cast, there were Dana Andrews, Susan Brown, Gail Kobe, Anthony Geary, Dabney Coleman, Sherry Alberoni, Coleen Gray, Mark Miller, and many others.
The story was basically about some students and teachers from a fictional college called Bancroft College. The president of the college was also the main character, played by the one and only Dana Andrews.
The whole plot was centered around the Jones and Pierce families. Sandra Jones was the main character, who got married to Pierce right after college. The soap opera was focused on the youth and the "bright promise of tomorrow".
All My Children
All My Children was a VERY popular ABC soap opera that ran from the 5th of January 1970, until the 2nd of September, 2013, so it was around quite some time. In the first season, actress Susan Lucci played a very popular role on television.
Her character, Erica Kane, got married many times on the show. Talk show host Kelly Ripa met her husband Mark Consuelos on the show. At some point, it was the most popular soap in America.
Not only that, but the show managed to boast a 30% male audience, which is quite something if you think about it. The show's original plots are based on young love, but it also tackles the Vietnam War.
One Life To Live
One Life To Live had its debut on the 15th of July, 1968, and ran until the 13th of January 2012. The show was primarily centered around the Lord family. The main actress, Erika Slezak, played the character of Victoria Lord.
She won 6 Daytime Emmy Awards for this role. The plot is centered around four main families, which are the wealthy Lords, the working-class, salt-of-the-earth Polish American Woleks, the Irish Catholic Rileys, and the African-American Grays. It put a lot of emphasis on various ethnic types, many funny situations, social issues, and male characters that were very profound.
Days Of Our Lives
NBC's Days Of Our Lives has been running for a long time. The first-ever episode was on the 8th of November, 1965! There are two families in this amazing soap opera, the Bradys and the Hortons.
While you might not expect it, the storylines are extremely daring, covering difficult topics such as possessions, like the time Marlena became possessed and had to be exorcised. Naturally, there are also lots of interesting love stories and love triangles. Back in '92, there were introduced more younger actors, so they can appeal to a younger audience. Guess what? It worked!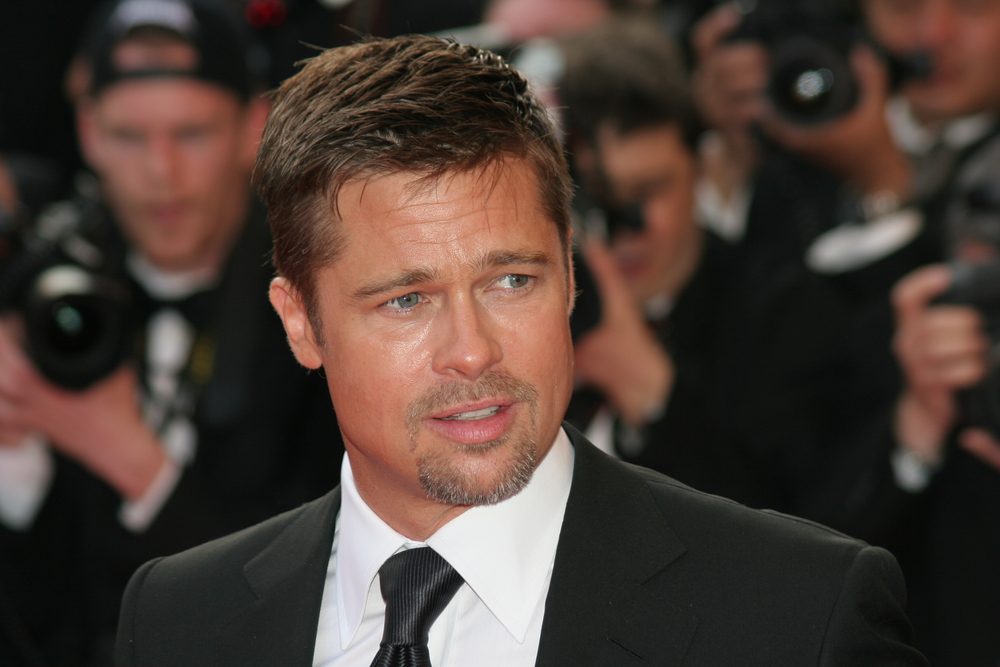 Another World
Another World ran from the 4th of May, 1964, until 25th June 1999. There was an extreme melodrama between the families because they came from totally different classes and had opposite philosophies.
It covered many difficult themes to discuss, such as the sensitive topic of abortion, which made it basically the first-ever soap opera that did that. Also, it tackled the subjects of murder and trials.
The main character, Rachel Davis, proved herself to be quite deceptive, as she always wanted to raise from the ashes and get out of poverty. The cast of this soap opera included the magnificent Brad Pitt, Ray Liotta, Lindsay Lohan, Morgan Freeman, Eric Roberts, Ving Rhames, and Joan Rivers.
General Hospital
This soap opera has run for so many years, that it has become famous and even made it into the Guinness World Records for running over such a span of years. It started in 1963. And that's it, because it's still running, of course!
Most of these stories take place on the 7th floor of the…you guessed right, General Hospital. The story goes around Dr. Steve Hardy and his good friend, Nurse Jessie Brewer. Some of the greatest acting names that played on the show are Elizabeth Taylor, Sean Kanan, George Hamilton, Eva Longoria, and James Franco, among many others. Want to know another reason why this show is so popular?
It had an hour-long wedding show of the elite couple: Luke Spencer (who was played by Anthony Geary), and Laura Webber (who was played by Genie Francis). As a matter of fact, it was the most-watched event EVER in the history of daytime soap operas. It had 30 million viewers.
Dynasty
The whole story in Dynasty circled around the lives of a very wealthy family, the Carringtons, who lived in Denver, Colorado. John Forsythe was playing the role of oil magnate Blake Carrington and his stunning blond wife Krystle, who was played by Linda Evans.
Joan Collins played the role of Alexis, his ex-wife. It was actually pretty exciting to see all the friction between these two, especially when they were the only ones thrust into a room together. The soapie has become famous for the physical catfights between Krystle and Alexis. The last episode of this soap opera managed to pull in 10.5 million viewers, and you can find the revamped series on Netflix.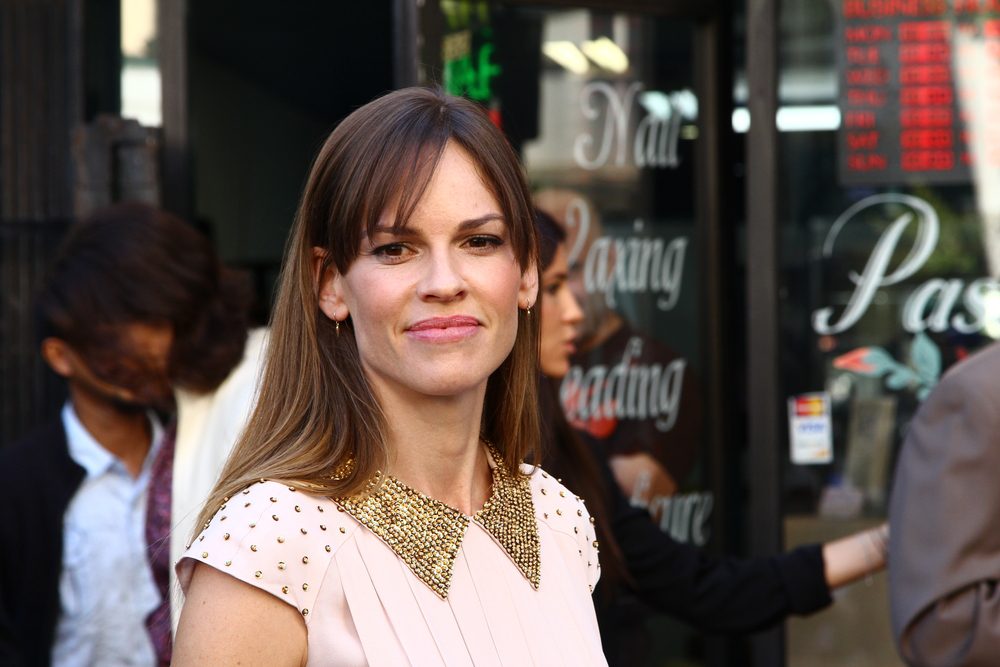 Beverly Hills 90210
Originally, Beverly Hills 90210 was an extremely exciting Fox teen drama soap opera for those times. It covered the lives of two characters, who were also twins: Brandon and Brenda Walsh, played by the one and only Jason Priestley and Shannen Doherty.
Luke Perry played Dylan McKay, who was a main character in the show, and the friend of Brandon Walsh. Some A-list actors, such as Hilary Swank, also appeared on the show. The show aired for the first time on the 4th of October, 1990, and it had its final episode on the 17th of May, 2000.
There were many interesting topics in the soap opera, such as suicide, date rape, teenage pregnancy, and even drug abuse. The first season brought in 14.2 million viewers, and the final episode had 8.33 million viewers.
Dallas
Dallas was an extremely interesting CBS soap opera that had some incredible actors such as Larry Hagman (who was playing J.R. Ewing), Patrick Duffy (brother Bobby), Priscilla Presley (as Jenna Wade), and Linda Gray (as Sue Ellen Ewing).
The fictitious show took place in Texas, in Dallas County, and it ran from 1978 until 1991, and it was extremely popular in many countries around the globe. The plot was focused on the Ewings, who were the owners of the oil company Ewing Oil and a part of the land of Southfork, where they took care of cattle. It is one of the few soap operas with such diverse and rich characters.
The Edge Of Night
The Edge of Night debuted on the 2nd of April 1956, and it ended on the 28th of November 1975. While before it ran at CBS, it had to move eventually to ABC. Fun fact: there were many famous people who were fans, such as lady Eleanor Roosevelt, actresses Bette Davis, and Tallulah Bankhead, Cole Porter, and P.G. Wodehouse.
The soap opera was focused on crimes, and it covered subjects related to district attorneys, the police, medical examiners, who had to deal with blackmailers, drug dealers, corrupt politicians, gangsters, and even psychopaths. It got the Edgar Award from the Mystery Writers of America and had a various number of male actors.
Ryan's Hope
Ryan's Hope was all about the story of a big Irish-American family from New York City. In this soap opera, there's a bar known as Ryan's, which was right across the street from a fictitious hospital called Riverside Hospital.
The main families, meaning the Ryans and the uber-rich Coleridges, were the ones involved in the story. Some of the cast members were Kate Mulgrew, Marg Helgenberger, the beautiful Yasmine Bleeth, but also Grant Show.
Also, Morgan Freeman, Angela Bassett, and Mary-Louise Parker had also played on the show. It won so many awards, some of which include the Daytime Emmy Awards for Outstanding Drama Series in 1977 and 1979.
Dark Shadows
Dark Shadows was (as you might have thought) a gothic soap opera that ran from the 27th of June 1966, until the 2nd of April, 1971. It was extremely interesting and fun, approaching subjects like time travel, a parallel universe, werewolves, zombies, witches, man-made monsters, and warlocks.
In fact, at some point, it got so popular, that there was even a comic strip of the show. Not only that, but it also had two board games, many coloring books, and two jigsaw puzzles. The cast included talented actors such as Kate Jackson, Jonathan Frid, and Alexandra Isles. In fact, in 2012 the movie version was released, starring Johnny Depp, and the stunning Eva Green playing Angelique Bouchard.
As The World Turns
As The World Turns ran for an exceptionally long amount of time, from 1956 to 2010. The plot was set somewhere in a town that didn't exist in reality, called Oakdale, in Illinois. Some of the A-list actors who played in this show are Meg Ryan, Julianne Moore, Amanda Seyfried, and Lesli Kay.
What's even more interesting is that from 1958 to 1978, this soap opera was the most-watched daytime drama, having ten million viewers that were watching the show every day. There were multiple stories in the show, all centered around families who were involved in medical or legal professions.
Loving
I think it's safe to say that the name says it all. The story of the show was about a great romance. The story happens in a fictional town, and the plot circles around a working-class family, the Donovans, and a very rich one, the Aldens.
Even if the show only won one Emmy Award for Best Supporting Actor, it was extremely loved. Some of the members of the cast included Susan Walters, Rebecca Gayheart, Rena Sofer, Perry Stephens, Jessica Collins, Noelle Beck, Luke Perry, and Lisa Peluso.
Among romance, it discussed many interesting issues, such as alcoholism, incest, and the PTS (post-traumatic stress syndrome) caused by the War in Vietnam.
Knots Landing
Knots Landing has some extremely interesting characters, such as Donna Mills, Michele Lee, Joan Van Ark, William Devane, Nicollette Sheridan, and Alec Baldwin. It was basically a spinoff of Dallas, covering the life of Gary Ewing and his wife, who settled in California to leave Texas behind.
It began airing on the 27th of December in 1979, and ran until its final episode, on the 13th of May 1993. It is an extremely interesting soap opera that tackled subjects such as criminal investigations, rape, murder, assassinations, drug smuggling, and corporate issues.
Twin Peaks
Twin Peaks is my personal favorite on this list, as I have great admiration for David Lynch. It is a soap opera that has beautifully incorporated mystery, horror, and drama. It actually created a cult following, even if it was canceled after only 2 seasons.
The plot circles around the murder of a homecoming queen, played by Sheryl Lee, and the FBI investigation that revolves around it. There were many talented actors who starred in the show, such as Kyle MacLachlan, Sherilyn Fenn, Lara Flynn Boyle, and Mädchen Amick.
If you enjoyed reading about all the incredible soap operas, we also recommend reading: 8 Times Celebs Made Us Laugh
(Visited 289 times, 1 visits today)