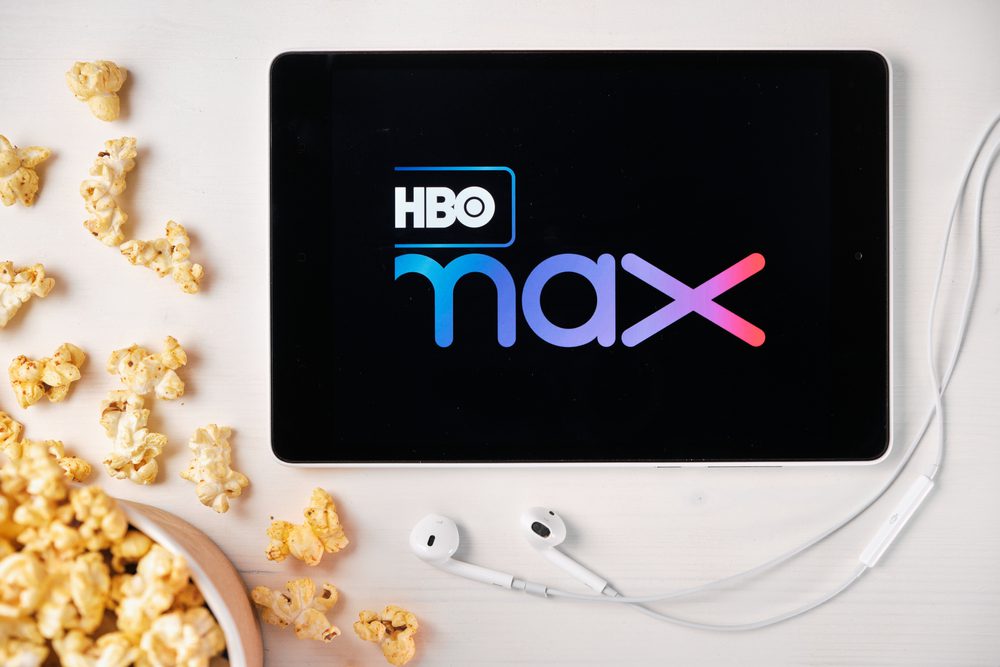 If you had a rough day and the only thing that could make you happy at this point is just to sit back, relax, and binge-watch something on the telly, we totally get you.
Honestly, this is my favorite way of relaxing, and not just after a bad day, but in general. If you already have HBO Max or if you're considering it, then I guess I need to keep you up to date with what's worth seeing, right?
Don't worry, I really have good taste, so here's a list of my personal favorite HBO Max originals and blockbusters. Tell me what you think!
Moonshot (2022)
If you're looking for a fluffy movie on HBO Max that makes you feel good, you'll definitely like this new rom-com, because it will offer you just that. Lana Condor (the star of Netflix's To All the Boys series) and Cole Sprouse are trying to reach their respective love interests on Mars. So they hop on a spaceship that's heading to the red planet.
To be more accurate, Sprouse doesn't really hop in, but more like sneaks on board, which leads to hijinks because the pair tries to hide the truth from everybody else on the ship. You'll really tune it with the futuristic setting and slow-burn romance.
An American Pickle (2020)
If you'll like this recommendation or not depends entirely on how much you actually dig Seth Rogen. Apparently, HBO Max likes him A LOT. Why? Because you'll be getting a lot of him, as he stars in two roles in An American Pickle.
He's first playing Herschel Greenbaum, who's a struggling Jewish laborer who immigrated to America in 1919. Then, he finds work at…you guessed, a pickle factory.
This is basically the point where things get a bit weird because he falls into a vat of pickles that…manages to preserve him for 100 years. So he wakes up in 2019 Brooklyn and likes to hang out with his great-grandson Ben, which is ALSO played by Seth Rogen. Not to spoil it for you or anything, but the chemistry between Rogen and Rogen? Unbelievable!
Free Guy (2021)
This is a very energetic action-comedy movie where Ryan Reynolds, who plays the role of Guy, is cheerfully oblivious that he has to live inside a video game.
While we know that Reynolds is the one to cheer us up anytime we might be feeling a bit low, this film doesn't cease to surprise us. Millie, who's played by Jodie Comer, is a programmer that enters the game to try to uncover the fact that a code has been stolen from her, and the two of them, obviously, will team up to pursue the mission. Apparently, HBO Max is all about futuristic theories, so if you're missing that Matrix vibe, you'll definitely like this movie.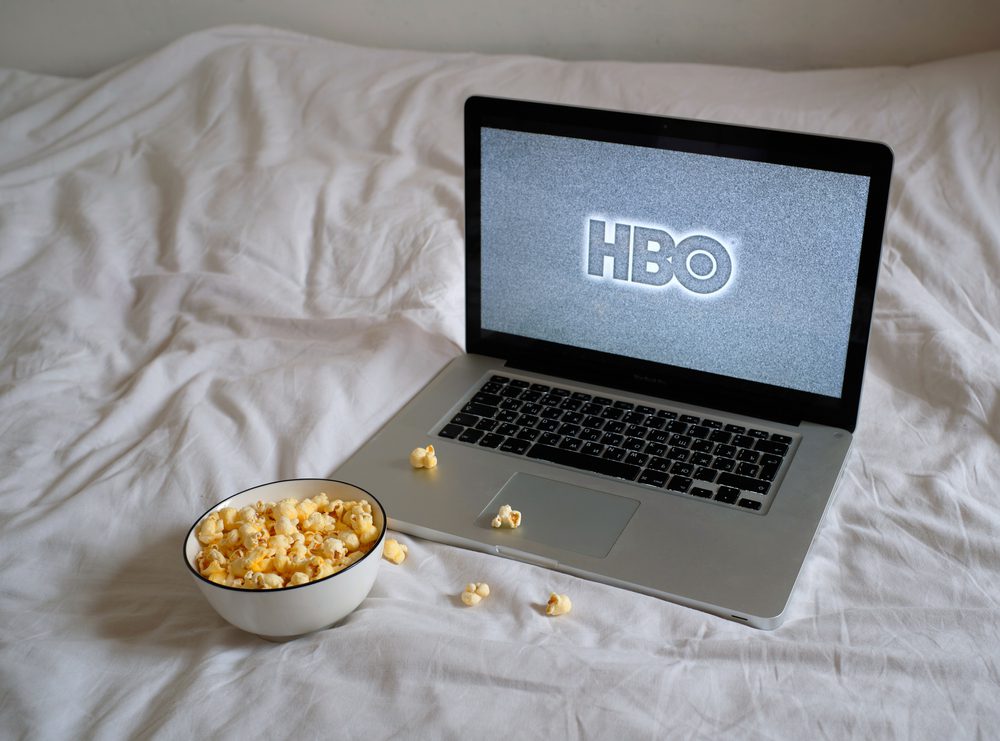 The French Dispatch (2021)
When Wes Anderson releases another movie, we already know that we're about to see something extremely eccentric, a fantastic-looking picture. And not only do we get to see another Wes Anderson masterpiece, but now we actually get to see it from the comfort of our own homes, thanks to HBO Max.
And we love it! After making "The Moonrise Kingdom" and "The Grand Budapest Hotel", Anderson went for another alluring new story. Oh no, as a matter of fact, that's not true.
He went for another three new stories. That's right, the French Dispatch will take you through a triad of three separate tales, which you'll equally love to watch!
If you missed seeing "The French Dispatch" when it hit the theaters in October 2021, don't worry: you can easily find it on HBO Max.
Let Them All Talk (2020)
Meryl Streep is playing the role of an eccentric author in this Steven Soderbergh comedy that's currently streaming on HBO Max. So, what else is there to know? Streep is playing the role of a Pulitzer Prize-winning novelist called Alice Hughes, who's struggling to finish her next book, and is constantly chased by her literary agent (Gemma Chan).
She embarks on a cruise ship with her old friends, who inspired some of her best-known works. But there, tensions are very strong. The movie is absolutely great, as the director, Soderbergh, uses crisp, natural light, and most of the dialogue you'll see is improvised.
You'll get to see Dianne Wiest, Candice Bergen, and Lucas Hedges having a lot of fun while improvising.
8-Bit Christmas (2021)
This one's a playful comedy set in the 80s, which follows the story of a young Jake Doyle, a very passionate 10-year-old who desperately tries to seek a Nintendo.
This film is narrated by our beloved Neil Patrick Harris, an older Jake that reminisces on his past quest to secure that gaming console.
And yes, you guessed right, there's a bit of a Christmas backdrop to this story, but the way Jake is committed to this mission, and what he learns along the way, will make a very cheerful must-watch movie, even if we're outside the holiday season! You'll love it! So if you miss that good ol' Christmassy atmosphere, you can always feed on your melancholy by binge-watching this HBO Max gem.
Locked Down (2021)
Anne Hathaway will star alongside Chiwetel Ejiofor in a surprising rom-com heist film from Doug Liman (The Bourne Identity). As you probably have guessed, this is a pandemic baby, as the film was written and shot during the lockdown.
In fact, the pandemic issue is featured in the movie's backdrop. Hathaway and Ejiofor are playing a couple that plans to rob a jewelry store in London while most of the stores are shut.
As their relationship had to suffer during the pandemic, they reevaluate a couple of things amid their crazy caper. While it might not be exactly the most polished flick, you're gonna love it just for Hathaway and Ejiofor's charisma. So grab your remote control and push that HBO Max button!
Drive My Car (2021)
What is there to say about this acclaimed Japanese drama called Drive My Car? Well, I would definitely start by saying that it managed to snag an Oscar for best international feature film at the Academy Awards this year, and now we get to see it on HBO Max too.
Also, it's a three-hour-long movie that most people have no problem sitting and watching all the way through. As a matter of fact, this definitely speaks volumes.
But truth to be told, I think it's safe to say that we simply can't get enough of that Japanese sincerity and way of seeing life that is so inspiring! Drive My Car is a great film that speaks about loss and letting go, so if you missed seeing it, stream it now.
Kimi (2022)
Yes, I'm about to recommend you another movie by Steven Soderbergh that's currently streaming on HBO Max. He directed this interesting tech thriller during the Covid-19 pandemic.
Angela, who's played by a neon blue-haired Zoë Kravitz, is a Seattle tech worker that suffers from agoraphobia, which is a fear that prevents her from going out the front door of her own apartment.
But naturally, something happens and she tries to overcome this fear. She uncovers a very unsettling recording while she was working, and she pushes herself to make that leap.
Kimi is an extremely stylish thriller, 100% completed by eye-catching cinematography, and a solid score.
The Eyes of Tammy Faye (2021)
Not to praise it too much or anything, but I just wanted to say that Jessica Chastain won an Oscar for best actress for this movie. She starred in this biopic of televangelist Tammy Faye Bakker, who, alongside her husband Jim, managed to create the well-known religious broadcasting network PTL in the 70s and 80s.
Chastain truly committed herself to this movie, which brought Tammy Faye's outsize and magnetic personality to life. You'll soon be mesmerized by her world, with all the weird makeup choices, weirdly time prayers, and especially by the bubbling scandals.
While it's still unclear for how long will this movie be on HBO Max, you should take advantage of it right now!
The Last Duel (2021)
While The Last Duel didn't exactly win a lot of eyeballs when it debuted in theaters last October, it's on HBO Max now, so the audiences can sit back and watch how Adam Driver and Matt Damon are battling it out.
Plus, the movie is directed by Riddley Scoot, so this historical drama that's set in the Middle Ages is definitely promising! Alongside Adam Driver and Matt Damon, you're about to see an A-list cast, which includes Jodie Comer and Ben Affleck.
And if any of these details interest you, prepare yourself to sit through two and a half hours of runtime!
Charm City Kings (2020)
HBO Max considered that there aren't enough movies for motorbikes lovers, so this is how we got Charm City Kings. The movie is a coming-of-age drama that, basically, features motorbikes. Charm City Kings stars a freshly young cast, such as Jahi Di'Allo Winston who plays the role of Mouse, a 14-year-old kid that's swept up in the biking world of Baltimore, which makes his mother's dismay increase even more.
The film is good because its cast is impressively talented and young, and it portrays a very strong direction in scenes involving motorbike actions.
Not to mention that WandaVision fans will instantly spot Teyonah Parris in a supporting role. While it's not exactly perfect, there are lots of good things about it.
If you enjoyed reading this article, we also recommend reading: 17 Most Shocking Things Captured on Live TV
(Visited 460 times, 1 visits today)