…Have you ever seen a true story movie?
When I was a high school student, I was studying every day for an English competition. As you can imagine, I was always reading books and writing notes in my notebook.
During that period of time, I found a quote in one of my books and it has lived in my mind ever since: "Reality is the biggest fiction". I can't remember who said it, but it made me think about finding the truth in everything.
That's how I started to read novels that were based on true facts or watch true story movies. From "The Stanford Prison Experiment" to "A Nightmare On Elm Street", all these incredible cinematographic pieces show the entire world that sometimes, the reality is even crazier than pure fiction.
If you are just as intrigued as I am to discover more about this topic, here are 7 true story movies that prove reality is stronger than fiction.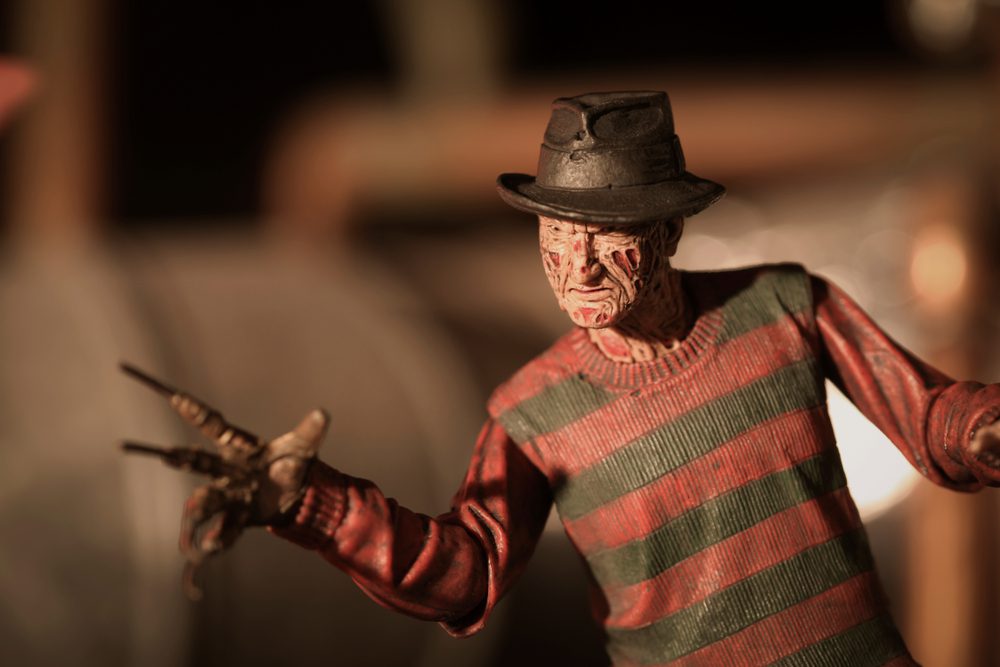 1. A Nightmare On Elm Street
There are many people who can't believe that this true story movie is actually inspired by a real-life situation. Who could've imagined a cruel and diabolic murderer killing teenagers in their sleep with his blade-fixed glove?
As Wes Craven, the director of the movie stated, the main character, the assassin Freddy Krueger, was actually inspired by an article from the '70s, published in the Los Angeles Times.
In conformity with the article, a young boy kept telling his parents that he had terrible nightmares about someone chasing him. He was so terrified about those horror dreams, that he tried to stay awake for a couple of days. He fell asleep at one point and the following day, in the middle of the night, his parents heard him screaming, but he was already dead when they got to him.
And that is not the only case of unforeseen and unexplained deaths that has ever happened. There are many people who lost their lives in similar ways and the whole phenomenon is known as sudden unexplained nocturnal death syndrome (SUNDS).
…Have you watched this true story movie?
2. 50 First Dates
The second true story movie on our list is called "50 First Dates" and it's about the story of a woman who's had a bad accident and suffers from anterograde amnesia. As a result, her memories are wiped clean every single day.
Her husband met her after the accident, so when a new day comes, she forgets about him. However, he doesn't want to let her go, so he spends time with her each day, to make her fall in love with him all over again.
The story that inspired this great true story movie belongs to a woman named Michelle Philpots, who suffers from head trauma due to being the victim of a car accident. She is diagnosed with a strange form of amnesia, which allows her to hold on to memories for only 24 hours.
Luckily for her, she met her husband before she got into the accident, so she remembers him.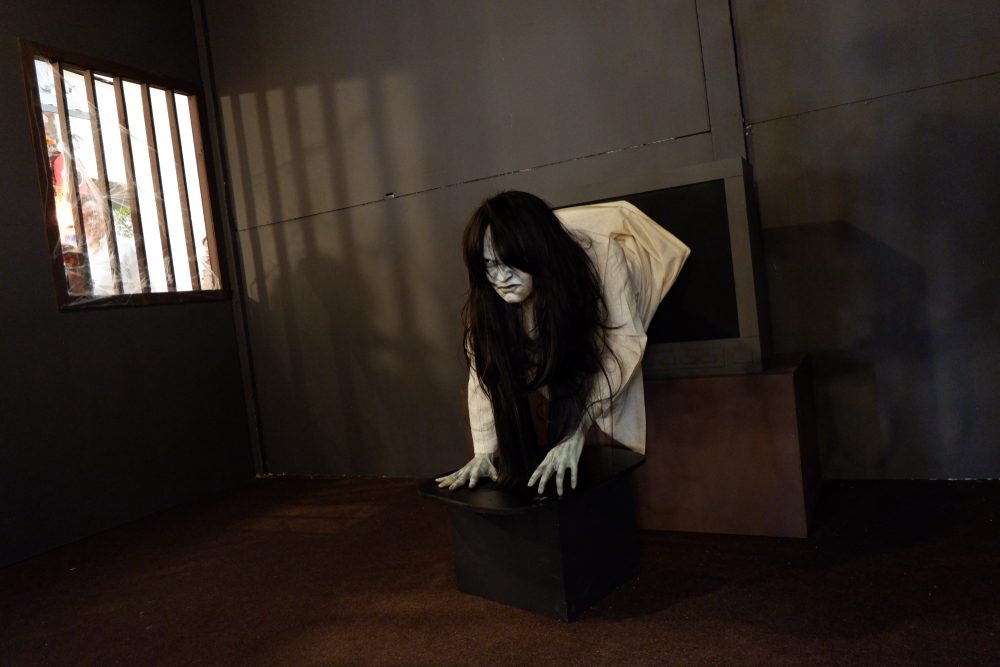 3. The Ring
"The Ring" is not based on a real-life story, but there are a few elements that are inspired by reality and people from our world. For example, the main bad character in the movie, Samara, was actually inspired by an authentic person.
The idea that stood behind the antagonist was a woman named Sadako Takahashi. She was popular for practicing nensha (thoughtography), a skill that allowed her to project images to the outer world only with the help of her thoughts.
This woman has drawn a lot of interest to her and even psychologist Tomokichi Fukurai studied her. He even mentioned Takahashi in his book called "Clairvoyance and Thoughtography".
…This is one of the creepiest true story movies I've ever seen!
4. The Impossible
"The Impossible" can be seen as a true story movie that tells an incredible tale of hope. This film describes the story of a big Spanish family that was on vacation in Khao Lak, Thailand when a tsunami hit the place and swept the nation.
When a giant 200-foot wave hit, the family of five, couples María Belón and Enrique Álvarez, and their three boys had almost lost all their hope. But they were lucky and all of them lived to tell their incredible story of reunion and survival.
5. Lion 
Another true story movie that is also a must-see is "Lion", a cinematographic production that tells the story of a 25-year-old man, who got separated from his family when he was a little kid and got adopted by an Australian couple.
The storyline is based on a non-fiction book called "A Long Way Home", written by Saroo Brierley. After years and years of living with the memories of his real mother and brother, Saroo, the main character, decided to go on a journey and go back to the Indian village he once lived in.
This incredible true story movie will definitely open your emotional side and you will be impressed and happy to see a real-life story about finding one's true identity.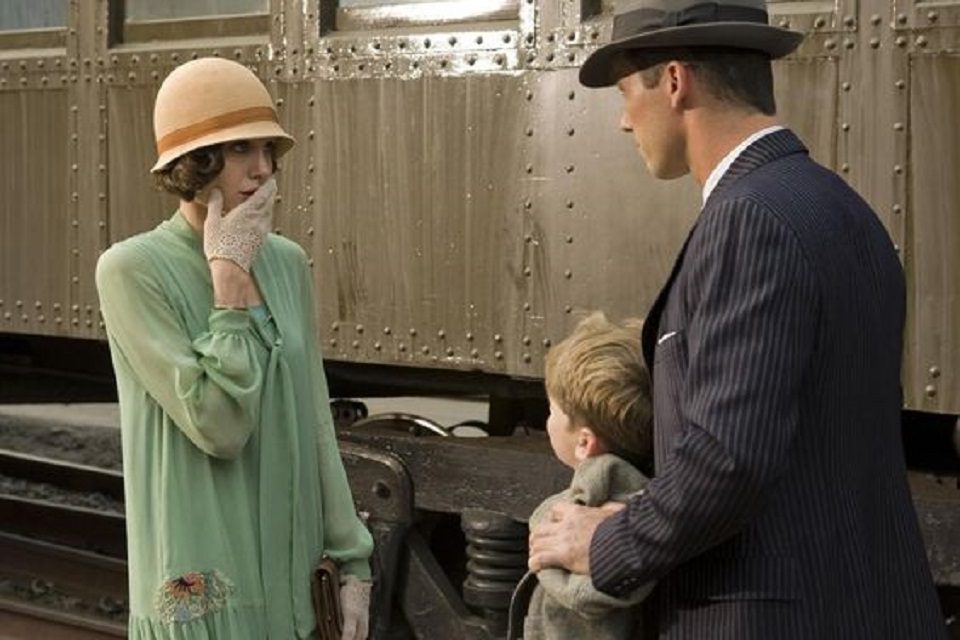 6. Changeling
When I first saw this true story movie, I cried for hours, trying to understand the pain that this women went through. This real-story movie focuses on Christine, a beautiful woman whose only kid goes missing. Scared and devastated, she files a missing person report with the LAPD, but she isn't lucky.
The authorities found a boy who fits her son's description and happily tell her that they found the missing child. After a short period of time, she realized that the boy is not her son, but nobody believes her.
The film's storyline is not far from reality. Something just like that happened to a woman named Christine Collins, whose son went missing in 1928.
The LAPD told her they found her son and brought him home, but she felt that he wasn't her kid. She told everyone that there's been a mistake, but nobody believed her. She even went to a psychiatric ward, but nobody wanted to listen to her and keep searching for her boy.
Eventually, the truth came out, but the poor mother never found her missing child.
Philip Zimbardo, a psychology professor from Stanford University wanted to teach his students more about the psychological effects of recognized power on prison guards and prisoners.
Several students had volunteered for the experiment to play guards and prisoners in a simulated prison. Everyone was shocked to find that the students quickly accepted their roles and those who played guards used psychological abuse on the prisoners.
Even though they were given 2 weeks for the experiment, it was stopped after only 6 days. When the whole thing was over and everyone's lives went back to normal, the students couldn't believe how many changes their behavior had suffered in such a short amount of time.
The experiment served as a source of inspiration for many directors and producers. One of these true story movies, with the same name as the experiment, can be found on Netflix.
The film recreates the incredible events that took place in those 6 days and it makes a lot of people wonder what actually happens to our moral values and cognitive functions when we're put in a position of power.
…I didn't watch ALL of these true story movies, but I plan on doing it! What do you think about them? Have you seen any of these? Tell us in the comments down below, because we're very curious to know!
…If you want to read some more interesting facts, make sure to check this article out: 10 Mysterious Messages Hidden in the Most Famous Paintings!
(Visited 515 times, 1 visits today)