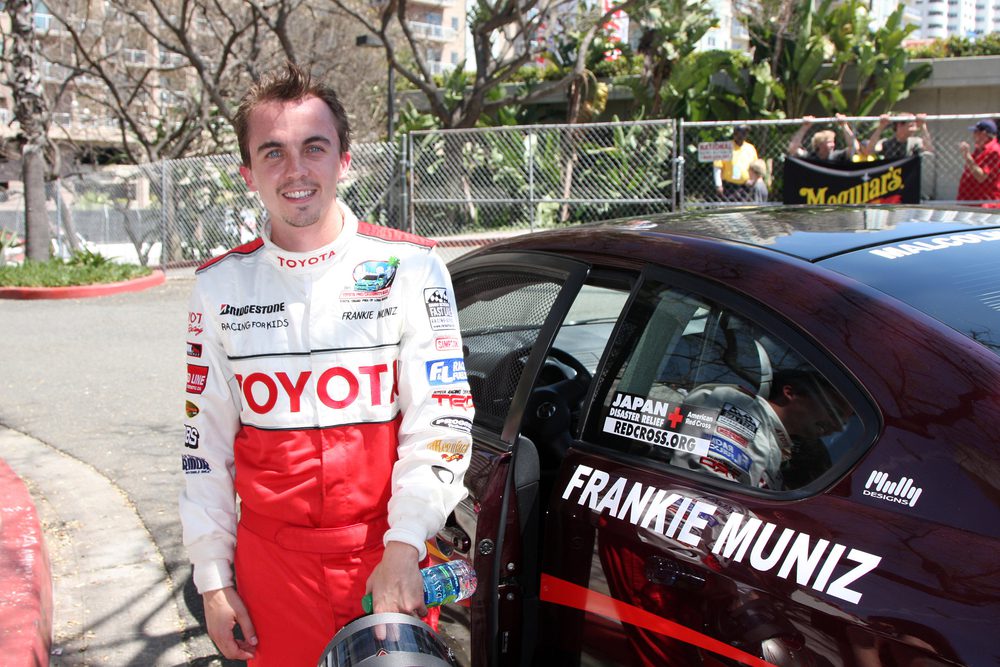 Sometimes, actors might quit acting just like any other job, for various and personal reasons. Somehow, we might be tricked into believing that once someone manages to become famous as an actor, they wouldn't want to try any other thing for the rest of their life.
But in reality, things are very different. This applies even more when we're talking about child stars, as they have a taste of how it feels to be a celebrity and they can easily change their mind. Even if they chose another path, we never forgot about them. So, it's time to check out some of our favorite actors and see what they are up to now:
Frankie Muniz
You probably remember him as "Malcolm", but Frankie Muniz will be forever known for "Agent Cody Banks". Muniz started his acting career in 1997 and had many other roles ever since. However, his career ended around 2006, after the show "Malcolm in the Middle" ended. When he decided to quit acting, he recalls thinking that "growing up never scared me so much until last year.
You start thinking about getting older, being an adult, and it's scary. Maybe things will work out in my career." Now, he has a career in racing, music, and entrepreneurship. The most recent deal he made was buying "Outrageous Olive Oils & Vinegar" with his wife Paige Price.
Peter Ostrum
You have probably wondered why you've never seen much of Peter Ostrum outside his big role as Charlie Bucket in 1971's "Willy Wonka and the Chocolate Factory". Well, that's basically the only movie he ever acted in.
While he auditioned for other productions after "Wonka", he decided that the acting life wasn't for him. Even more, he lied to many people about his role, saying that it was his brother who starred in the movie. As Ostrum has said, "I wanted to be judged on who I was, not what I've done." Now, he works as a large-animal veterinarian in New York.
Mara Wilson
We all know Mara Wilson, as she played the role of magical Matilda. When she was just 5 years old, she became very invested in acting, but she quickly transitioned from movies to the theater. Only four years after the release of the movie "Matilda", she retired from movies and had an amazing career in many theatrical plays.
Around 2013, she decided to change her focus on writing, even though she still had appearances in shows like "Broad City" or "BoJack Horseman". She also produced her play "Sheeple" in 2013, and her book, "Where Am I Now?: True Stories of Girlhood and Accidental Fame" hit the shelves three years after.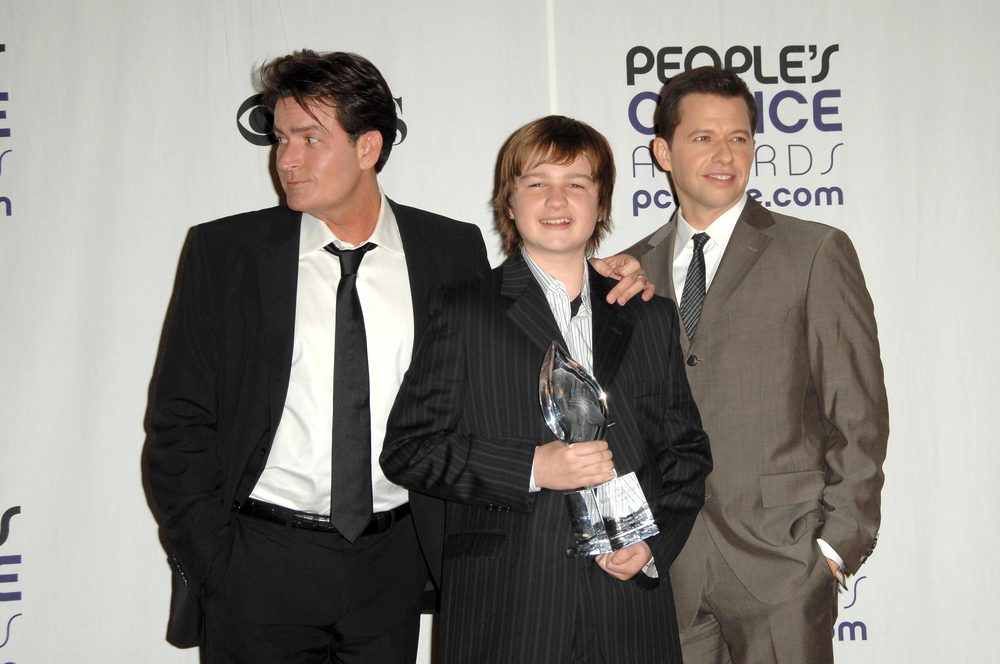 Mike Vitar
Mike Vitar was an actor for only six years, his debut being "Diplomatic Immunity" (1991), and the last show he appeared in was "Chicago Hope" (1997). Even so, he is well-known for playing "Benny "The Jet" Rodriguez, the hero of "The Sandlot".
Also, if you were a fan of the "Mighty Ducks" series, you might also remember Vitar as Luis from D2 and D3. Funnily enough, Vitar went from playing a hero to basically being one. After his acting career finished, he became an EMT and later a firefighter. Now, he lives in Los Angeles and keeps on fighting fires for the LAFD.
Karyn Parsons
If you're really good at playing a snooty character, it doesn't do you any harm to create a nonprofit organization, right? Just for balancing things out. At least, that's what Karyn Parsons tried to do. She first starred as Hilary Banks on "The Fresh Prince of Bel-Air", then she created "Sweet Blackberry" in 2005.
This nonprofit organization brought unknown stories of Black achievement to children from all over America, celebrating heroes and illustrating how obstacles can be turned into opportunities. Also, Sweet Blackberry produced many animated movies and children's books about Black heroes. Parson wrote two of them, and the most recent one was published in 2020.
Jeff Cohen
While you probably remember Jeff from his role as Chunk in "The Goonies", what you definitely didn't know is how much his life in law owes to the film. Richard Donner, who directed "Goonies", introduced Cohen to many of his business aspects of the entertainment industry, which inspired him a lot, apparently.
He realized that a lot of the higher-ups in Hollywood have a degree in Law, so he decided to try having a career in it. He went to Berkeley to study Business. And did you know that Donner actually paid for his education? After graduating from UCLA School of Law, he co-founded the law firm, Cohen Gardner.
Angus T. Jones
If you're a "Two and a Half Men" fan, you probably know Angus T. Jones well enough. And you've probably figured out by now that he has retired from acting, as he felt that the show's themes conflicted with his own religious views.
Ever since then, he partnered up with Justin Combs to create "Tonite", which is a management company that organizes luxurious events. As Justin Combs has said, "Tonite is like a movement, a feeling, energy. The youth spirit is very accessible for anyone who wants it, no matter the age, race, gender, or sexuality. It's unique, and soon we will be able to do more for the kids in low socio-economic communities."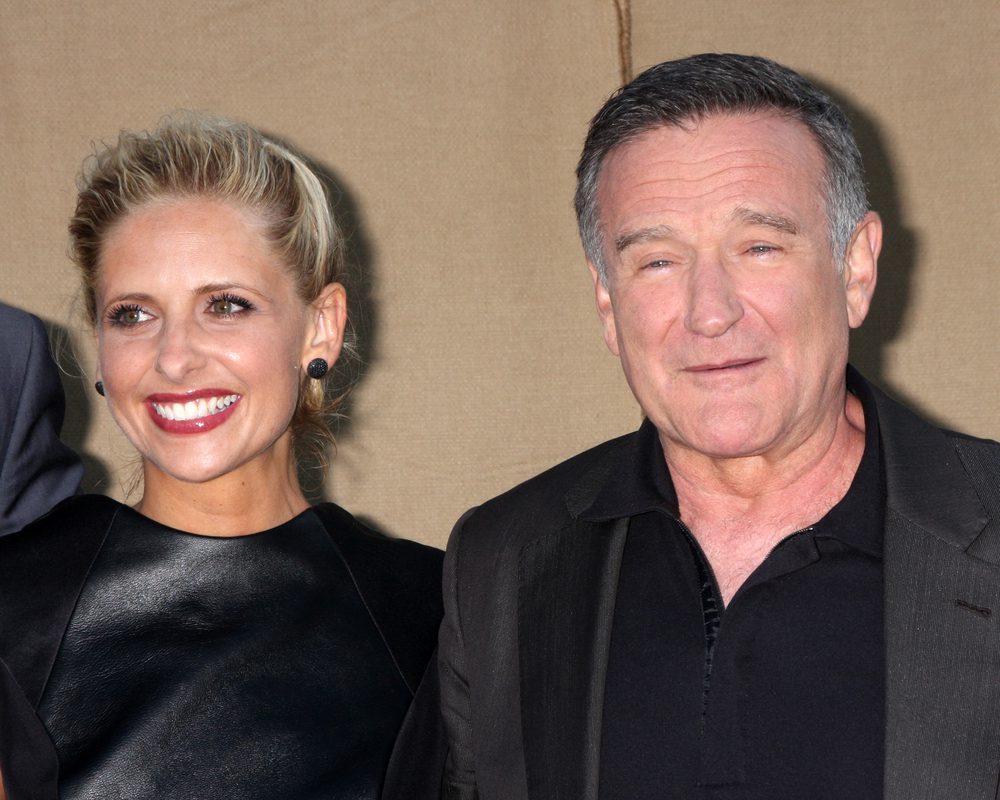 Sarah Michelle Gellar
Out of every celebrity on this list, Sarah Michelle Gellar is definitely one of the most famous. She starred in a couple of cult classics, becoming one of the most prominent queens in movie history. While for some people playing Daphne in "Scooby-Doo" might be good enough, Sarah Michelle Gellar has done way more than that.
In 2015, she became the co-founder of "Foodstirs", an online bakery. Its aim was to make healthier sweets. Geller and the other two co-founders have children, so they wanted to invent something new in the field of sweet baked goodies. They were all about plant-based, non-GMO, regenerative ingredients.
Andrew Shue
Andrew Shue is best known for his role in "Melrose Place", where he played Billy Campbell. Even so, he probably felt that acting wasn't for him, as he only had another major role in the 1997 "The Rainmaker".
Ever since that point, Shue appeared in some movies and TV shows as an extra, but he never focused on acting like he used to. That's mainly because he turned his entire focus to soccer and entrepreneurship. Andrew played both for Zimbabwe Premier Soccer League and for the Los Angeles Galaxy.
Then, he co-founded "DoSomething", which is a nonprofit organization that encourages young people to change the world for the better.
Danielle Fishel
You definitely remember Fishel from her role on "Full House" or "Harry and the Hendersons", but it's also very possible to recognize her as Topanga Lawrence-Matthews. The Boy Meets World superstar was also on the cover of GQ's "Hottest Star to Watch".
But do you know when? In 1997, when she was only 16 YEARS old. While her acting career isn't finished (as she reprised the role of Topanga in "Girl Meets World"), she has been definitely focusing on directing and presenting in the last couple of years. She has also directed many television shows and collaborated with PopSugar to create the "Dear Danielle" series.
Ali MacGraw
Ali MacGraw was an actor from the late '60s until the late '90s. She has become one of the most prominent names in Hollywood after being in the 1970 "Love Story". She also received an Academy Award nomination for Best Actress.
She had an amazing career before deciding to step out of the spotlight. Since then, she has focused on yoga and advocating for animal rights. But Ali MacGraw made more out of her passion for yoga than you might have thought. She released a video called "Ali MacGraw: Yoga Mind and Body", which improved the popularity of this healthy practice.
If you enjoyed reading this article, we also recommend reading: 9 Worst Celebrity Fails of 2021
(Visited 2,149 times, 1 visits today)