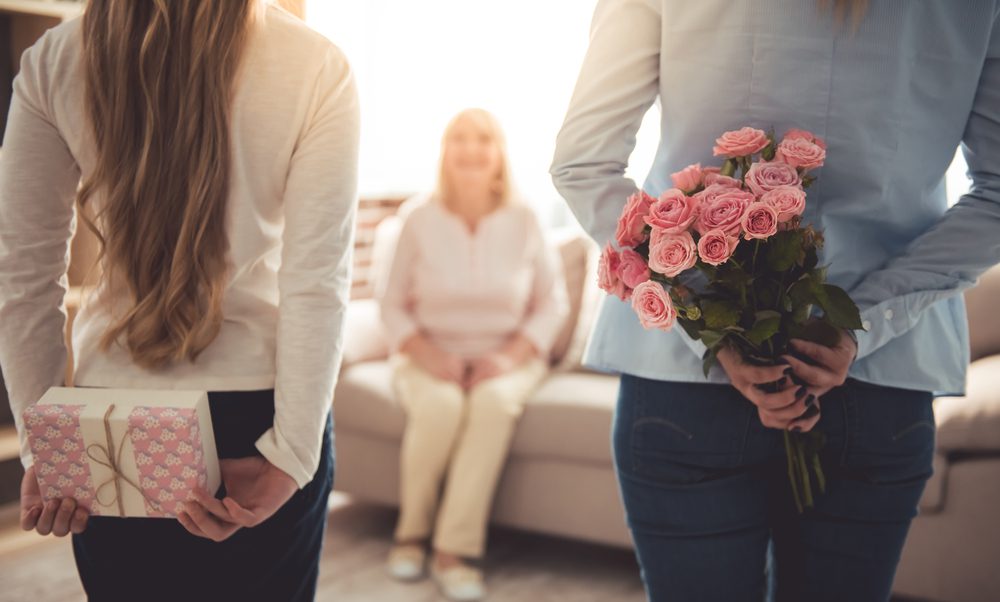 Mother's Day is one of the most special celebration days, as we get to cherish our Mothers even more than we would do on a daily basis. If you're considering giving her a present, then that's awesome! However, you might be one of those people who have a problem deciding what to get her.
While you might just mail her a simple card with some Mother's Day wishes, you should consider doing something even bigger. But what if you don't know what this special woman likes? Well, let's see what her zodiac sign is, to get a better understanding of what kind of celebration she would love to have!
Aries (March 21- April 19)
According to astrologer Sofia Adler, "Aries loves to have a little healthy competition to work up a sweat". What does she recommend to gift to your mom if she's an Aries? "Take your mother on a hike, or a long walk, or even sign her to a workout class."
If you want to treat your mom to a fun day of physical activity, give her something that will speak to her personality. You will find lots of Mother's Day gifts on Amazon, such as a fitness tracker in a pretty color.
Add a novelty trophy or a certificate that she can proudly put on her wall. I mean, it's like Adler said: Aries are natural leaders and they're typically going to rack up many accomplishments in life, motherhood being one of them.
Taurus (April 20- May 20)
According to Adler, a mother who's a Taurus will always go for "quality over quantity, and they're really gonna love the finer things in life." You have to aim for simple but exquisite Mother's Day plans.
Adler's suggestion is to make lunch reservations at a very elegant restaurant known for its posh, organic menu, and fine wines. Or, if you want, you could also take your mother out for a day of pampering. Tauruses love everything that's related to indulging, so you can't possibly go wrong with booking a facial or a massage at a high-end spa. After all, your mom deserves the best!
Gemini (May 21- June 20)
As Adler recommended, if your mom's a Gemini, she will most likely want to do multiple things, rather than just one simple thing. That's why recommends organizing a proper celebration that will allow her to learn something completely new, and feel stimulated from start to finish.
Having that in mind, a trip to the local botanical garden could be a great hit for Geminis, who adore spending time outside in beautifully manicured landscapes. That's why a cooking class would represent a fun activity for her, that she will definitely enjoy. You gotta give your mother what she likes, I mean it's HER day!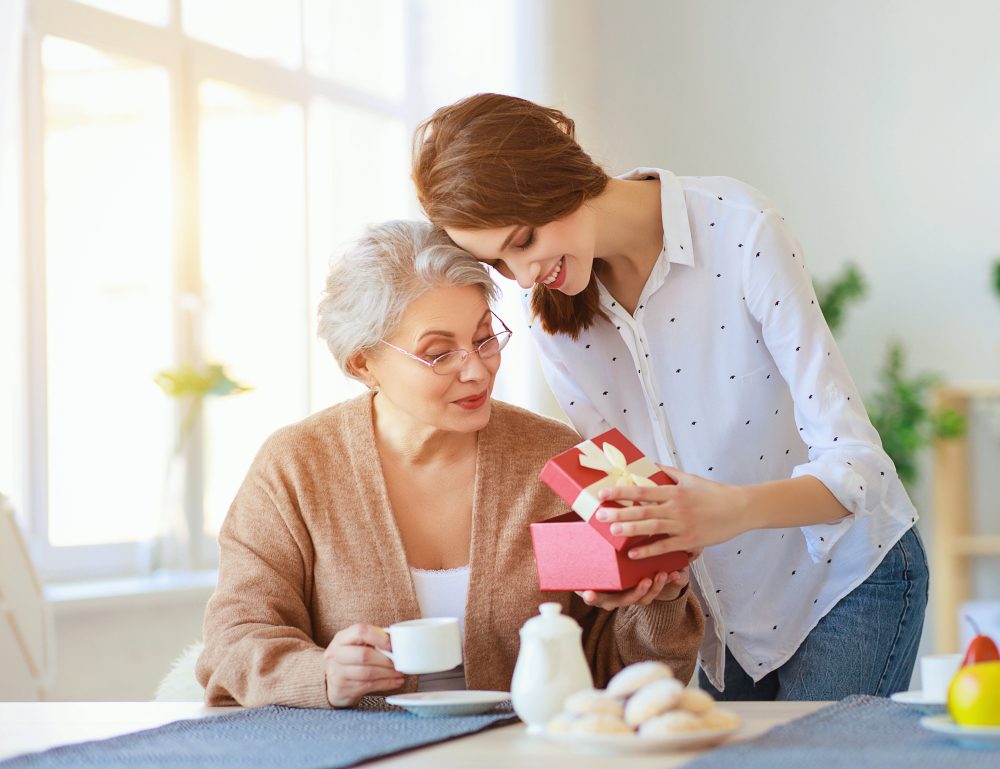 Cancer (June 21- July 22)
If your mom's a Cancer, then you're in such good hands! You probably didn't know this, but Cancer moms are THE BEST! And speaking of celebration, rest assured, your mother will definitely prefer a Mother's Day celebration that's just intimate and cozy.
You can plan a fun day at home, and bring all the things she loves: good desserts, flowers, and family. As Adler confirmed, quality time with the family is the most important thing. Your Cancer mom will appreciate the effort of doing anything for her, as she's used to nurturing rather than being nurtured.
A fun way of spending time at home with her, and tuning in with her nurturing side, is to plant a window herb garden together. She will love that!
Leo (July 23- August 22)
Your Leo mom will love being the center of attention, so make sure to go above and beyond and make the day very special to her! You could either take her out to a very special meal at a bustling restaurant and maybe even pretend that it's her birthday or something so that the whole place will sing for her when you get to dessert.
Another fun Mother's Day celebration for a Leo might be a family dance lesson, that will let her show you what a great dancer she is. Or, as an alternative, you can sign her up for a DIY class, such as painting or maybe pottery. This way, she will have the chance to stretch her creative muscles and maybe have something to take home.
Virgo (August 23- September 22)
Virgos are pretty much about personal growth and development, so your mother is definitely about constant growth and evolving into the best version of herself possible, as Adler said. "She does this because she loves being of service to the world, so planning a day that will allow you both to spend some time together is the best possible gift.
You can go together to volunteer at a local food pantry or community garden, and I assure you that for her is gonna be a great Mother's Day. You could also spend some time together assembling care packages and writing different notes of encouragement to the recipients. You will find so many gorgeous notecards in places such as Target!
Libra (September 23- October 22)
Libras are known to be a bit uncomfortable with letting the day be about them, so you should probably try to make the day about the two of you and your relationship, as Adler said. One way to do it is to organize some activities you both love (perhaps something you like doing and you inherited from your mom?) such as visiting an art museum or having a picnic in a community park.
I mean, Libra's desire for harmony and balance will always include a "love for art, beautiful spaces, and interesting environments". Your mother will definitely love to receive a Mother's Day gift basket, if not just for the fact that she received it from you.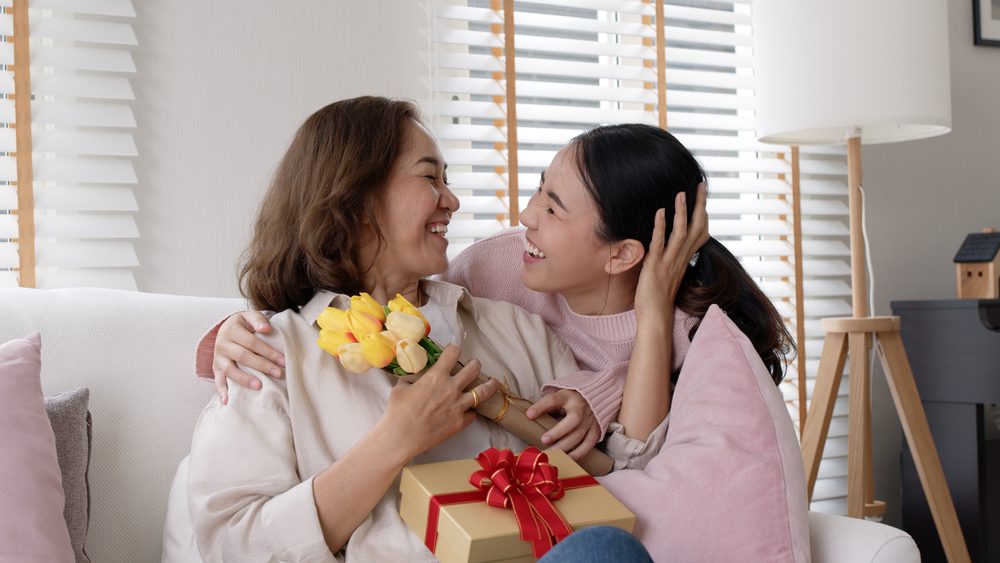 Scorpio (October 23- November 21)
Scorpio mothers are thriving off of intimacy and deep connections, as Adler explained, saying that this is particularly true when it comes to their children. So for Mother's Day, you could choose "a quiet place or stay home for some true one-on-one time, making the perfect environment for some honest heart-to-heart chat."
It might also be extra fun to incorporate conversation starter cards, so you can ask each other different questions and maybe play some trivia while sipping tea. As an alternative, you can put together a photo album of pictures you put together.
Sagittarius (November 22- December 21)
One of the best ways to celebrate a Saggitarius mom for Mother's Day is to make an entire day of fun adventure. The more risks you take and deep belly laughs you have, the better the day will be. You could travel with your mom, maybe to her hometown, or to her favorite resort.
Or, you count wander around the streets in a nice neighborhood and pop into a hot new restaurant with delicious food. Whatever you might choose to do on this adventurous day, just remember to take a lot of photos with all the nice memories. Even better, if you have the possibility, buy your mom a Polaroid camera so she can capture her favorite moments.
Capricorn (December 22- January 19)
Capricorns are all about tradition and routine, which means that you don't have to break away from the usual things if you want to celebrate your mom on this beautiful Mother's Day. Show her how much you appreciate her and your relationship, as it will mean the world to your Capricorn mom.
You can either bring your mother a fantastic flower bouquet with a handwritten card attached to it or celebrate her with a brunch reservation at a local winery. As an alternative, you can have a chill lunch, and gift her with a box of jewelry that will remind her how much you cherish her.
Aquarius (January 20- February 18)
There are high chances that your rebellious Aquarius mom will prefer you don't make a fuss of Mother's Day. Adler added that your mom might believe the celebration is a bit outdated for her taste.
For these reasons, it might be a bit tricky to organize something for Mother's Day, but don't worry! It will force you to get creative. According to Adler, Aquarius is probably one of the signs that most likely believe in astrology, so treating your mom to a tarot card reading might be one of the best surprises for her, and a great way to spend time together, even if your mom believes that is just another day in the year.
Pisces (February 19- March 20)
If your mom is a Pisces, Adler would suggest committing to spending the whole day together, but try to avoid making firm plans. This will let your mom "go with the flow, and get lost in a daydream and carried away by whatever she feels like doing at that moment.
That being said, your Pisces mom will most definitely love getting something very creative. It would be a great idea to bring some supplies to make your own essential oil rollers or even candles, and allow yourselves to experiment freely with different kinds of blends as you both celebrate this magical day.
If you enjoyed reading this article, we also recommend reading: 7 Interesting Facts About Aging That Are Actually False
(Visited 184 times, 1 visits today)