Fruits – Amazing Benefits for Your Health!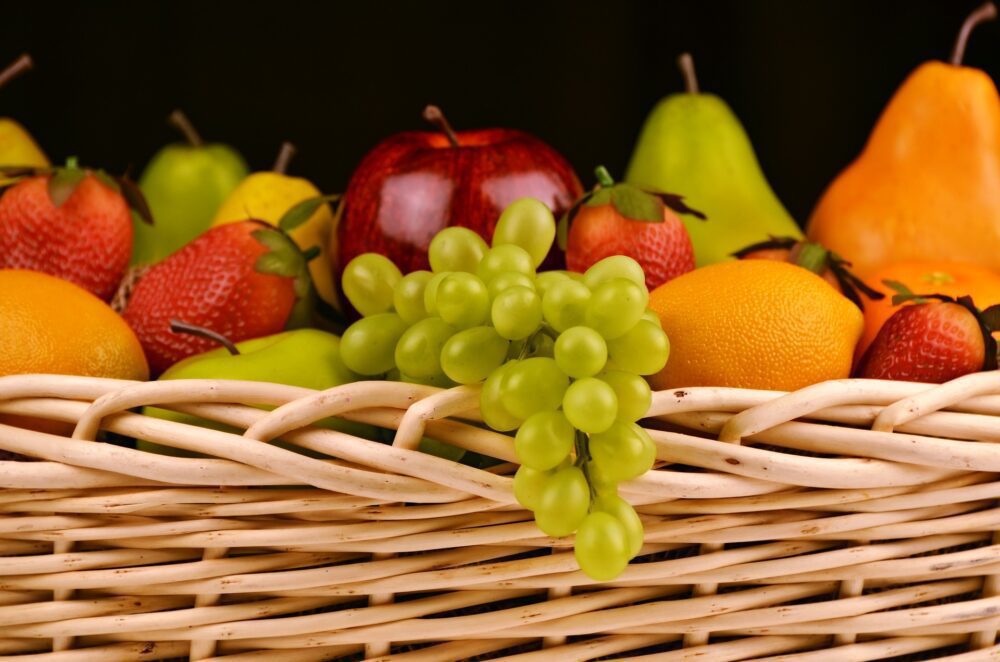 Fruits-these golden mines rich in vitamins, minerals and fibers so necessary for us to be energetic, fit and healthy, regardless of age!
5 fruits per day are enough to equip our body with the nutrients that the body needs to keep away from the free radicals that give us a bite.
The positive effects of daily fruit consumption are demonstrated by many relevant scientific studies. These include: reducing the risk of heart disease, stroke, protecting against certain types of cancer, preventing obesity and diabetes, normalizing blood pressure and reducing the risk of kidney disease and bone disease.
In order for you to know the fruits with the highest content of vitamins, we have prepared a top 5 of the most suitable fruits, depending on the benefits it offers to the body:
Top 5 Fruits Rich in:
vitamin A, essential for maintaining the respiratory system, improving vision and maintaining skin: watermelon, dried apricots, papaya, mango, peaches.
vitamin B6, important for maintaining mental balance, helps eliminate fatigue, headaches and stress and regulates cholesterol and blood pressure: pistachios, hazelnuts, bananas, avocados, walnuts.
vitamin C, with an important contribution in the prevention and treatment of infections: rosehips, guavas, kiwis, papaya, oranges.
vitamin E helps the normal functioning of the sexual and endocrine glands, provides blood vessel protection and has an anticancer effect: almonds, peanuts, dried apricots, hazelnuts, pistachios.
Fruits are also important minerals and antioxidants that help feed and protect the cells and the entire organism.
They are rich in pistachio (the highest amount of zinc), dried tomatoes (the greatest amount of lycopene), dried figs (the highest amount of calcium), dried apricots (the highest amount of iron and potassium) , almonds (the highest amount of magnesium).
Fruit consumption is particularly well-suited to those who keep a diet because some have very little sugar (raspberries, strawberries and peaches), many fiber (rosehips, green nuts and passion fruit being the best resources) cholesterol (avocado is the number one fruit that helps lower cholesterol) have very few calories (red watermelon) and many proteins (dried apricots, plums and grapes are the first ones on this list).
If you've already visited a nutritionist, you've probably learned that fruits are not recommended for evening consumption after dinner because they can favor weight gain, and the most effective fruits that fights with weight gain are citrus fruits that help burn out of the fat and detoxify the body.
Fruit consumption is best served as a snack between breakfast and lunch, or in the afternoon (between lunch and dinner). Eating an apple is recommended for it's benefits, vitamins and nutrients.
On the other hand, people who want to put a few pounds, but in a healthy way, without resorting to junk-food, are advised to consume many grapes, fruit that helps weight gain by stimulating appetite and enough caloric content , but which also have antioxidant properties with anti-aging effect, protecting your cells and tissues.
And because the summer season is almost here, you should know that hydration can be achieved not only by drinking water but also by frequent consumption of high-water fruits such as apples and watermelons.
And a perfect day at the beach means skin protection. In addition to sunscreen, to feed your skin from inside to be strong in the face of harmful ultraviolet rays. Consume many fruits rich in beta-carotene (apricots, peaches, cherries, pears, etc.) to avoid burns and the risk of skin cancer.