…Have you ever wondered how is your tombstone message going to look like? 
Whether we like it or not, we can't live forever. We only have one life, and just as many inspirational quotes say, we have to make the best of it, because it's short.
Given the fact that everyone is born and everyone dies at one point, we can say that the things that happen in the middle are the only things that make us different and unique.
I don't know about you, but there are many people out there who are all about immortality. They want people to know who they were and what their beliefs were.
With that being said, they take advantage of their tombstones and they chose to say one last thing to the whole world.
Given the fact that someone's entire existence can be reduced to only two dates and a name, it's no wonder that cemeteries can be seen as one of the most gloomy places ever.
I don't want to upset you, but I want to show you that there were some people who decided to say goodbye by leaving some uncommon messages that give us a hint about who they were.
Without further ado, here are the 10 funniest tombstone messages!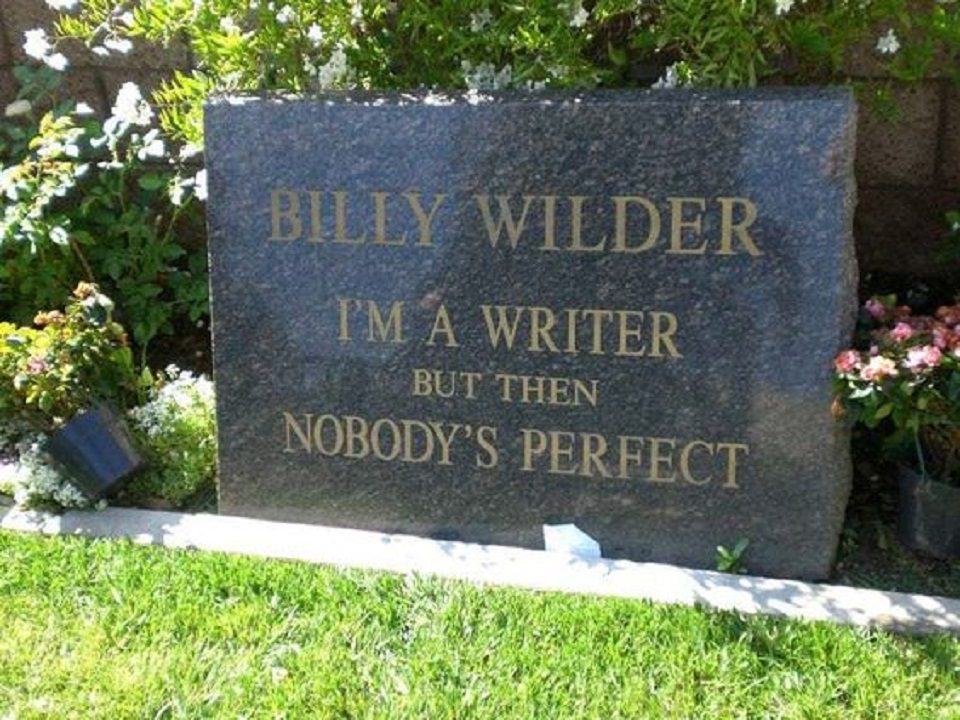 1. The good turn of phrase
The first tombstone message on this list that we are going to talk about is the one that belongs to Billy Wilder (1906-2002). His original name was Samuel Wilder and he was an Austrian-born American motion-picture writer, producer, and director who managed to win an Academy Award eight times.
He was known for writing the screenplay, and also directed actor Jack Lemmon in the movie "Some Like It Hot". He was a very talented man and he wrote more than 80 screenplays that were produced for television and films.
He decided that he wanted to be remembered by the whole world as a funny guy, with a greeting to the cheerfully last line of the popular "Some Like It Hot": "I'm a writer but then nobody's perfect".
(Visited 241,869 times, 2 visits today)