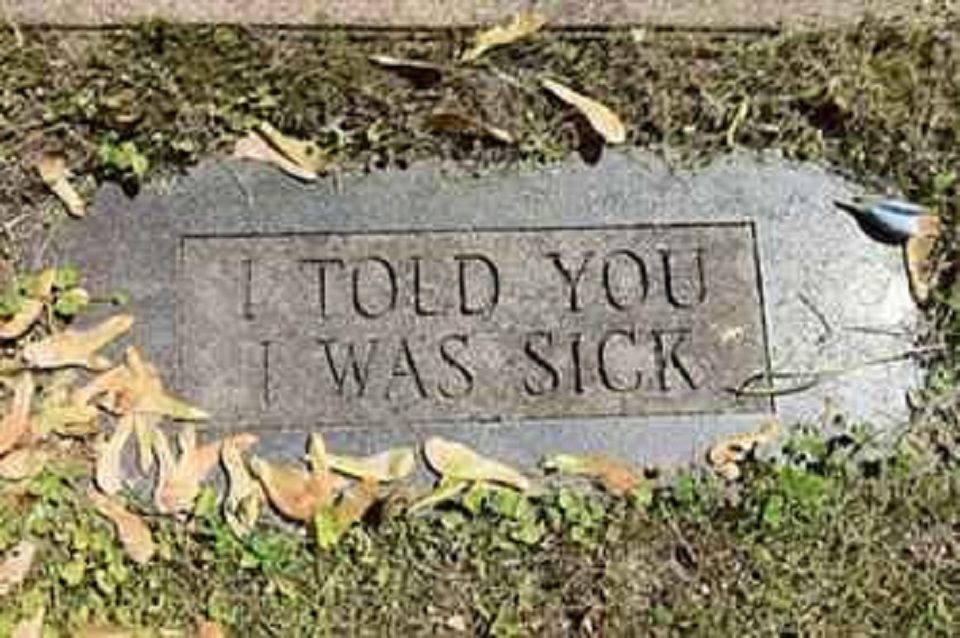 8. It's just like I've told you
If you ever visit the cemetery in Princeton, New Jersey, you will find a tombstone that might give you chills. William H. Hahn Jr. is a man who wanted to have control over everything that was about him and he ordered his gravestone himself a week or two prior to his death.
He chose to send a simple funny message to the whole world, saying that "I told you I was sick".
…If you ask me, this one is funny and weird at the same time! 
9. The one that is laughing at you 
"Ha! Ha! Ha!" is written on a tombstone in a cemetery. Even though we have no idea who the owner of this funny gravestone is, we can say that we appreciate a good sense of humor.
(Visited 162,972 times, 377 visits today)