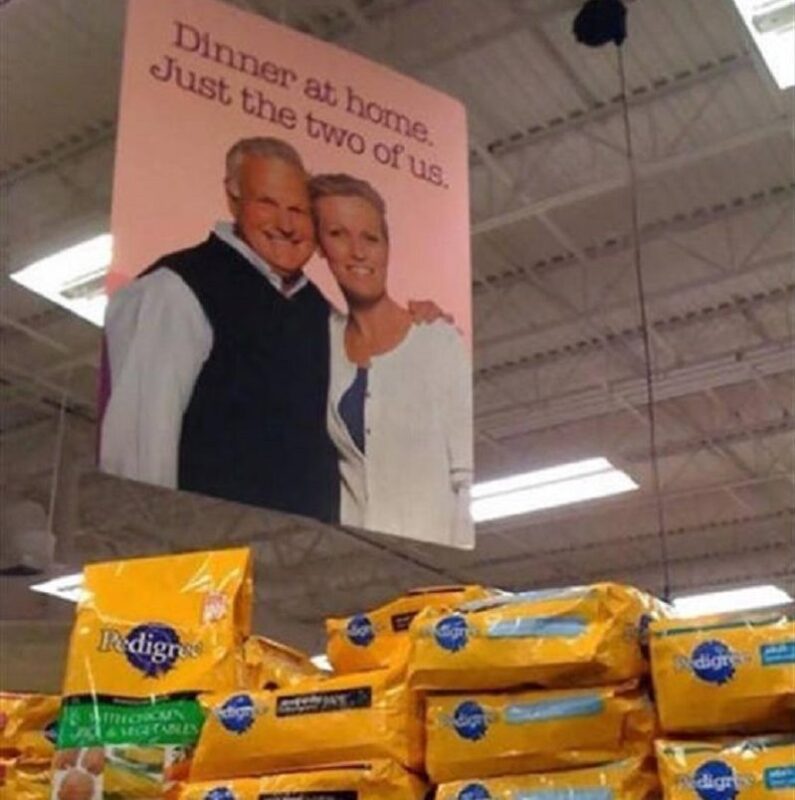 7. How to spend quality time with your spouse
This grocery store clearly knows how to display its Valentine's Day merchandise… I know food has gotten pretty expensive due to inflation these days, but have some self-respect, you guys!
I don't know about other (normal) couples, but I know that if I were to have this for a dinner at home, no one would join me and my partner for sure. Maybe just our golden retriever Cooper; he would definitely love to try this Michelin-starred main course. My partner and I would be more than happy with the classic butter steak and potatoes.
Sorry, guys, I do like how dry dog food smells, but I wouldn't want it on my plate!
(Visited 3,290 times, 3 visits today)