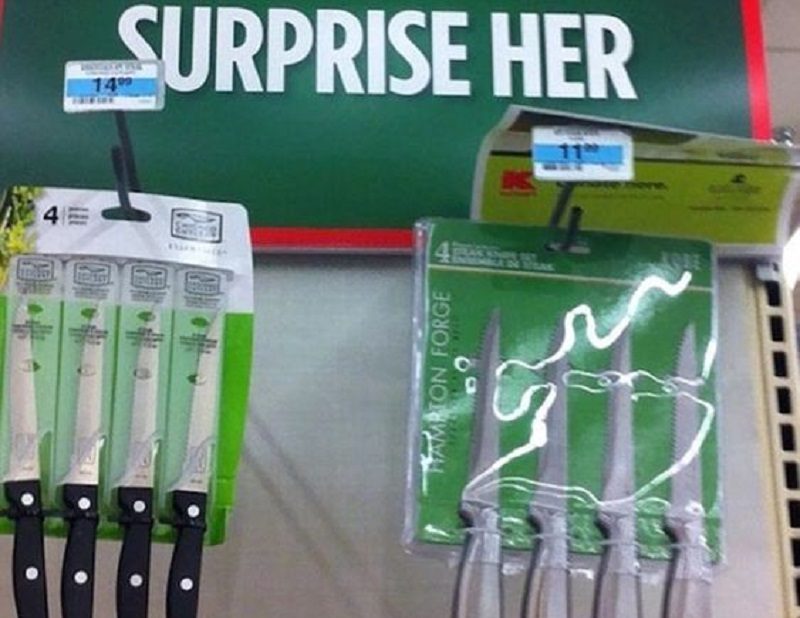 8. For those that like surprises
*Insert creepy music here*
"Surprise, I'm going to cut you up into little pieces, my love". How romantic. As a guy, you should definitely buy this if you want to catch her off guard and give her something she will never forget. I mean, the message states clearly: "Surprise her". Purchase a knife, and it will surprise her all right.
Now, let's get serious. What is with all the knives inappropriately displayed in grocery stores? Speaking of which, I would love a new set of knives. The ones I currently have barely cut anything.
Please let us know if you found these pictures as funny as we did in the comments below. Have you seen any hilarious fails in your own local grocery store? Be sure to write and tell us all about it!
But the fun doesn't stop here. We've got many more great articles like this. You may also be interested in Unsafe: You Should STOP Shopping at These 7 Grocery Stores!
(Visited 3,290 times, 3 visits today)