How Much Does a Vacation in Mexico Cost?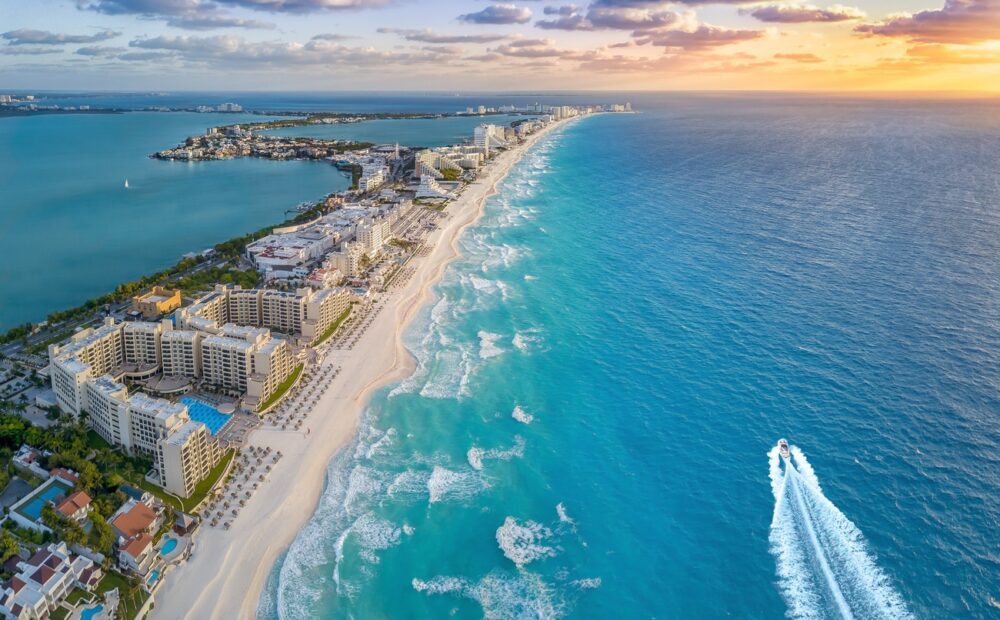 A vacation in Mexico tempts anyone: a journey along the lines of the Mayan civilization, unique nature beauties in the world, spectacular beaches, cosmopolitan resorts like Acapulco or Cancun, a lively capital like Ciudad de Mexico (or Mexico City) and culinary delicacies for any tourist.
How much does a vacation in Mexico costs? Depends where you go and what you want to do. As most tourists want to see the Yucatan peninsula, where the famous Cancun resort is, and Mexico's capital city, here are the prices at the two points of interest. Penisula Yucatan has everything for everyone, which is why many tourists choose this area to spend their holidays in Mexico: white sandy beaches, a rich offer of water activities, ruins from Mayan civilization, jungle in the true sense of the word and excellent food.
---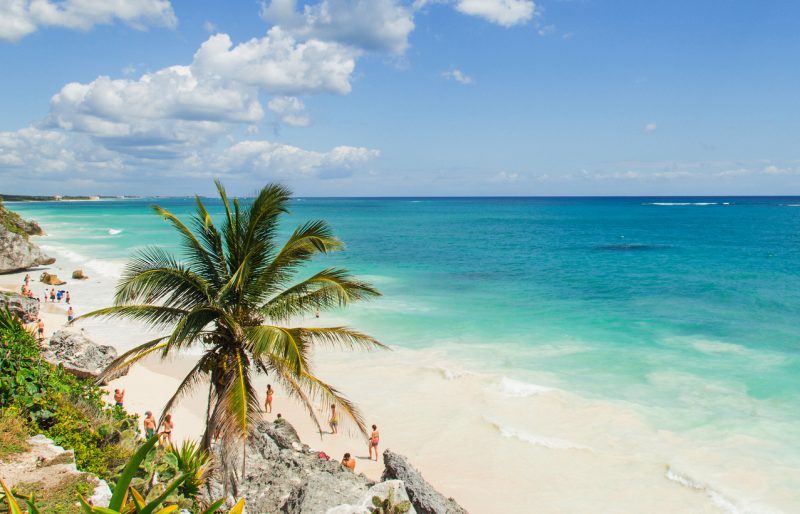 How much does a vacation in Mexico cost?
The plane to Mexico
How much a vacation in Mexico costs depends very much on the plane ticket that you pick. Depending from where you live, the prices vary based on how many hours of flight you have to make and how far away from your home it is.
How much is the cost of accommodation
When you make your spending plans to see how much a Mexican holiday costs, it would be best to decide what kind of accommodation you choose. Depending on this, your budget will be lower or higher. In Yucatan Peninsula you can live in a seaside resort on the seafront, in a tree house or in a hostel, for example. Like I said, it's all for everyone. Whether you choose to stay in Cancun, Tulum or Playa del Carmen, prices are similar. However, they explode in the full season and when the Americans have mini vacancies.
Here are some guide prices for accommodation in Yucatan:
Hostel: $ 4 – $ 17 per night

Private boarding fee: $ 40 – $ 95 per night

Medium-level hotel: $ 100 – $ 200 per night

Luxury resort: $ 200 – $ 500 per night
Here are also the approximate prices for accommodation in Mexico City:
Hostel: $ 10 -20 per night

Medium-sized hotel: $ 80 – 150 per night

Luxury hotel: from $ 150 up, per night
---

How much does the food cost?
Mexico is famous for its traditional dishes, famous all over the world. Mexican food is not just tacos, quesadilla, nachos and burritos, how will you have the surprise to discover there. A lot of other specialties will make you spend more on food than you would like to. The good news is that you can eat cheap too: for example, you can find tacos at every corner of the street: one with meat costs one dollar or maximum two, and one with seafood $ 1.20. You can eat a lot for a good 5 dollars.
How much does transport in Mexico cost?
The cost of a vacation in Mexico depends on how much you walk. And Mexico has a well-established transport network: low cost airlines, buses, minibuses, taxicabs, car hire. In Yucatan, transport is quite cheap and you can easily handle it. A plane ticket for a local flight can only cost $ 25 if you book early. An hour-long race with a "collectivo" (a minibus that travels between cities in the area) costs, for example, about $ 4.
If you have to travel longer distances, however, it is preferable to choose the ADO Bus System – some well-equipped buses – where an hour-long race costs about $ 12. Taxi drivers do not turn on the device, so you have to negotiate. To rent a car, it can cost you about 30 dollars a day.
In Mexico City, transport is well-established and inexpensive. A metro ticket costs 25 cents. Metro is the most efficient way to get around in this crowded city. A quarter-hour taxi ride in town can cost about $ 3. And Uber is a good choice of travel, a bit cheaper than the taxi.
---

How much does having fun and tourists sights cost?
There are many places to see in Mexico, but some of them are a beauty of nature, for which you do not have to pay sometimes. If there are aquatic activities (scuba diving, for example), entrances to various natural parks or historical areas, water parks, wild beach excursions, etc.
In Mexico City entry to museums costs around $ 3.50. Entrance to a memorial house of a Khalo Fido costs $ 10, a ticket to a show at the Palace of Fine Arts can cost $ 15, and for a spectacular sight of the entire city at the top of the Latino Americana you have to pay $ 5.