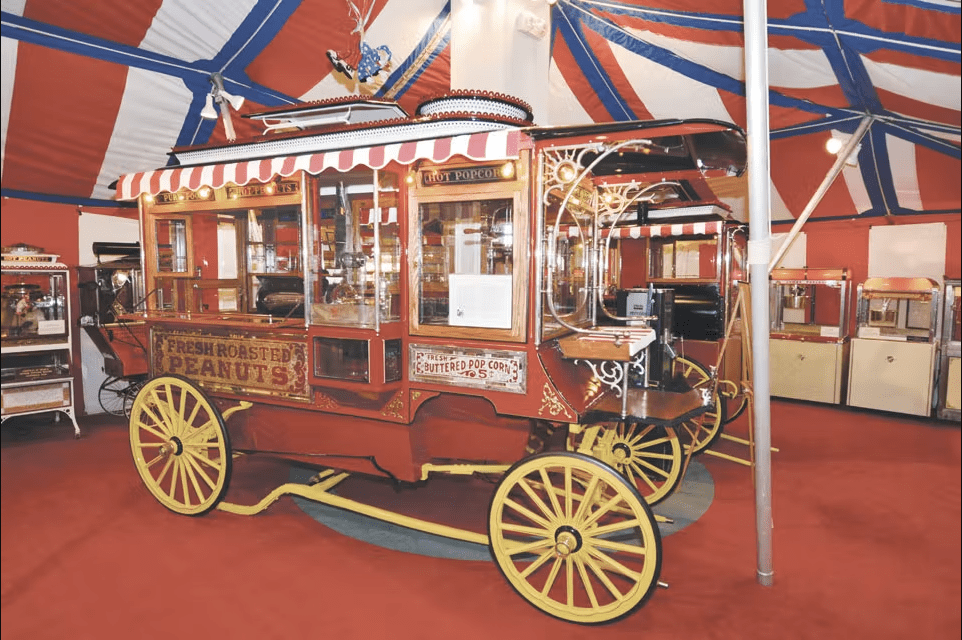 #8 Wyandot Popcorn 
You may not have thought that you would be able to find such a museum, but Marion, Ohio, made sure that if popcorn is your favorite snack, it will satisfy your need for it. The Wyandot Popcorn Museum will definitely make for a fun evening filled with a ton of antique popcorn machines and an amazing light-hearted experience. Moreover, they never seem to run out of popcorn here!
Not only will you be able to enjoy the buttery goodness of the popcorn while you are in the exhibit, but you will also be learning all about its history. What's more, they have the largest collection of popcorn-making machines in the world, so you will definitely be able to taste a bit of history while here! You may have one at home, but the old-fashioned wagons they used to have at fairs all those years ago will definitely catch your eye.
Who said that history is boring? It can also be delicious!
(Visited 3,635 times, 7 visits today)