3. Flower Power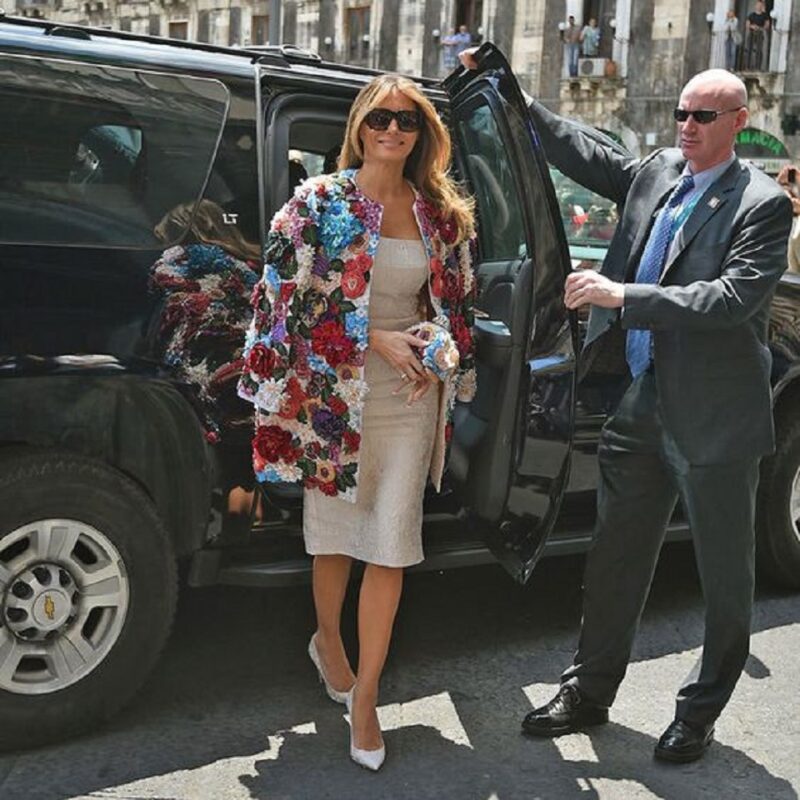 If you think that the Balmain shirt was expensive, wait until we tell you the price for the jacket she wore in Sicily in 2017! When Melania arrived at the Chierici Palace in Sicily during the G7 Summit, everyone was shocked to see her appearance.
She wore a beautiful and colored floral embroidered jacket from Dolce & Gabbana and she looked stunning in it. What was the problem then, you might ask? The cost!
According to The New York Times, the price of the coat was no less than $51,500. The clothing item is called "3-D Flower" and it wasn't available in stores when Melania wore it to the event. Under that massive coat, she wore a column dress, nude shoes, and a purse that cost more than $1,500.
(Visited 347,079 times, 105 visits today)