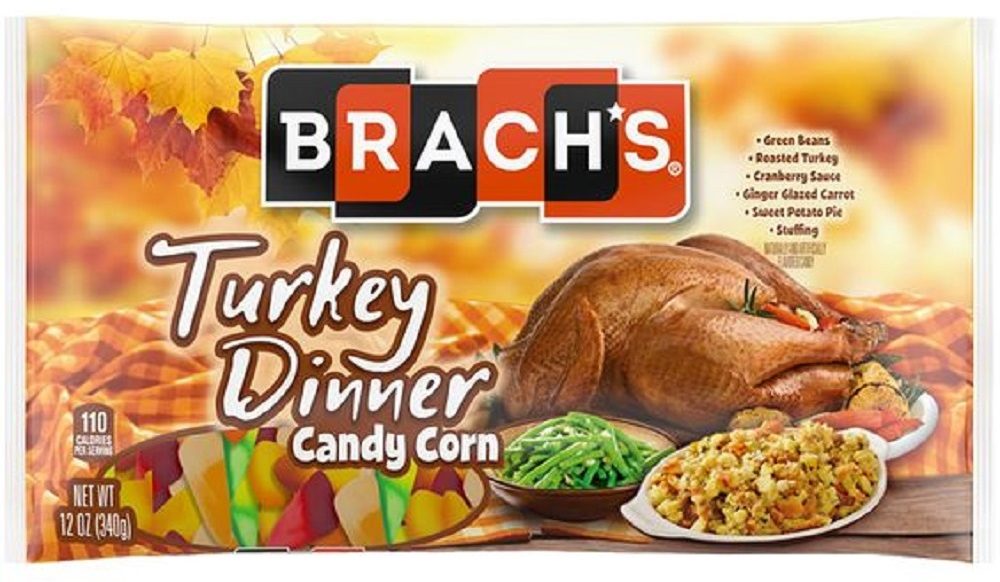 #7 Thanksgiving in a candy: Turkey Dinner Candy Corn
We wish we could tell you that we are lying, but unfortunately, we cannot. Back in October 2020, when truthfully all of us needed a little laugh, Brach's decided to put out this little new take on candy corn. And while there is nothing appetizing about hard candy flavored like turkey, green beans, stuffing, sweet potato pie, ginger glazed carrots, and cranberry sauce, they managed the impossible!
In 2021, they brought it back! But they swapped the carrot and sweet potato flavors for coffee and apple pie ones. I'm not sure if the change was any good since candy corn is already a pretty debated candy in its original form.
They did bring it back another year, so it must have sold well enough. We have got to admit, it does make for a good trick-or-treat moment!
(Visited 1,600 times, 1 visits today)