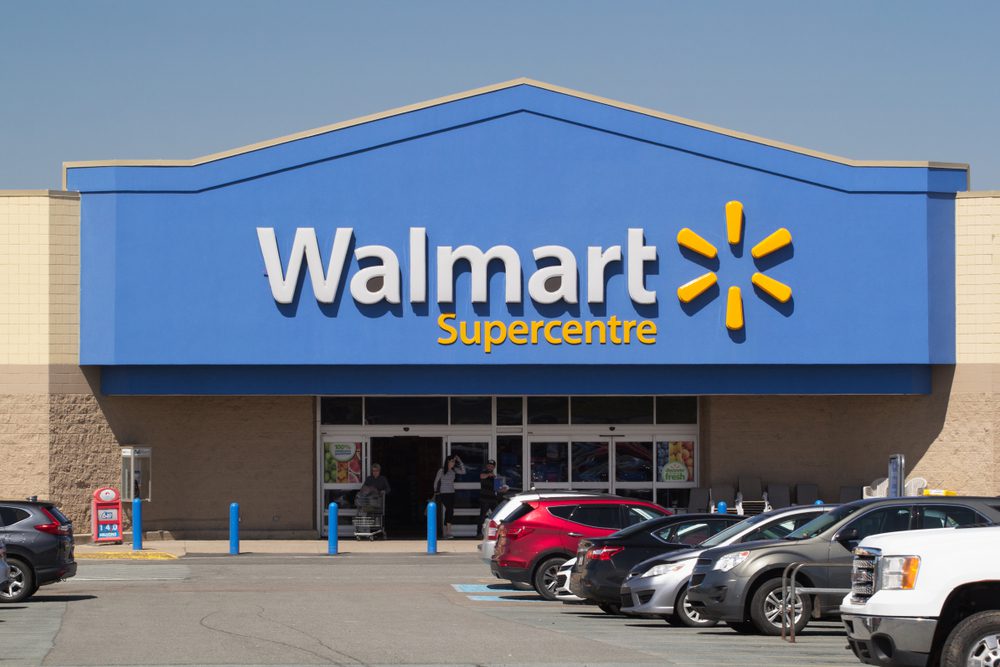 Walmart Supercenter
Being the world's biggest retailer when it comes to almost anything one could think of, it's a bit surprising that Walmart sits so low when it comes to customer trust and cleanliness. According to the ranking on Consumer Reports, not only have they been awarded a "poor" rating when it comes to how clean their stores are, but when you look at the 70 attached to their name by the reader ranking, it paints a sad picture.
It shows that the shopping experience isn't so great and that they can always lose the loyalty of their customers, even if they're the biggest franchise out there. Their initial COVID-19 guidelines haven't been so good, as they're the first chain store to be facing a lawsuit related to them (a wrongful death one, which isn't the best look).
Despite this, they seem to have tried their best to abide by the social distancing rules, even creating a one-way pattern in their stores to hopefully make shopping less of an interactive activity. However, it backfires as many shoppers have flat out ignored this rule. This one isn't on them, as shoppers should do their part as well, but when coupled with their less than stellar cleaning, it definitely creates an unsafe environment to shop in.
(Visited 88,762 times, 4 visits today)