6 Budget-Friendly Destinations to Put on Your 2019 Travel List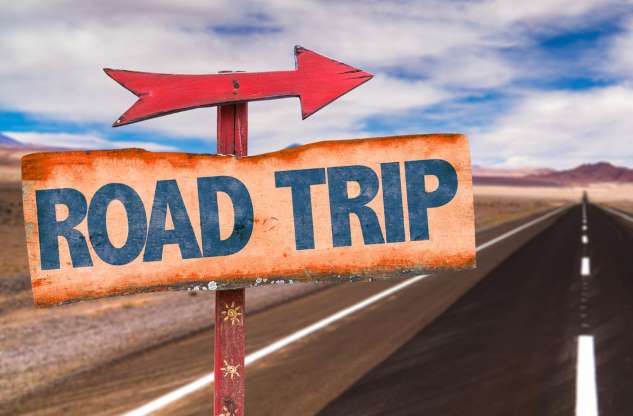 Here's where to go!
If in 2019 your goal is to travel more, but you can't afford it and finances hold you back, I say there's still hope: there are many travel destinations across the country that are still affordable. As fun as it is, major tourist destinations like San Francisco or New York City are very expensive, just the accommodation can cost a fortune.
But when you're on a tight budget, you should choose destinations where the cost of activities and accommodation are still reasonable. If you're willing to save a little more money in advance to make sure setting aside money for travel, you'll be able to hit the road even sooner.
You just need to figure out where you want to go. We spoke to several budget travel experts to find out the best places in the U.S. you can cheaply travel to in 2019. Here are their six top destinations that won't make you break the bank.
---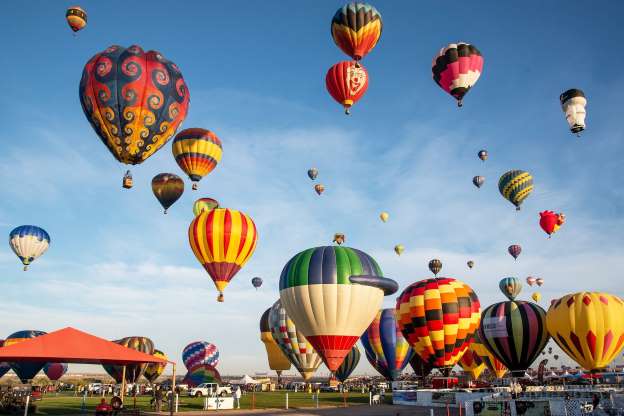 1. Albuquerque, New Mexico
The cost of accommodations: If you're don't mind staying at a one-or two-star motel, you can find a room for around $40 to $50 per night. A tree-star hotel starts at $85 up to 100$ per night.
Why you should go: Albuquerque is one of the top spots to put your eyes on for 2019, mainly because it's such a friendly spot for budget travelers. It's also known for its distinct Southwestern feel and sunny weather. If you love the outdoors, Albuquerque is perfect for hiking and there are lots of bike trails that range in cost from free to only about $20 to use, making it very affordable for you to explore.
There are some museums in Albuquerque, and many shopping places if you're on the hunt for art, jewelry or souvenirs. Just west of the city, you'll find the Petroglyph National Monument, where you can view ancient lava flows, petrified wood and rock drawings by Native Americans and Spanish settlers, dating back as far as 700 years ago. It's free to enter, and parking is only $1 on weekdays and $2 on weekends.
A budget trip is anywhere you can go for less than $500 with flight and hotel included for the weekend, and with Albuquerque, you can definitely do that.
---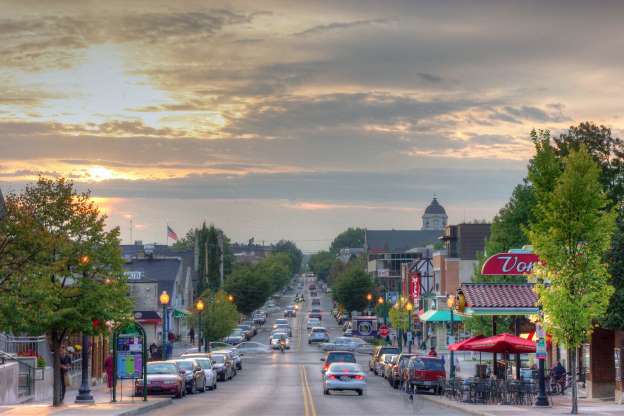 2. Bloomington, Indiana
The cost of accommodations: A three-star hotel room is available for $80 per night, while in two-star motels you can find rooms for $50 per night.
Why you should go: This town is about an hour's drive from Indianapolis, which is one of the cheapest airport to fly into. It's also located near many great outdoor attractions such as Monroe Lake, Amy Weingartner Branigin Peninsula Preserve and Hoosier National Forest. Another free and unique must-visit place is the Tibetan Mongolian Buddhist Cultural Center, which was started in Bloomington in 1979 to protect the heritage of Buddhism.
Bloomington is a collage town so it has plenty of seasonal activities, such as Indiana University football in the fall or the city's long-standing bike race in the spring. She added that Bloomington has an ever-expanding greenway called "the B-line" that cuts through town and is extremely bike-friendly, though the town is also easy to navigate with the newly-popular electric scooters.
---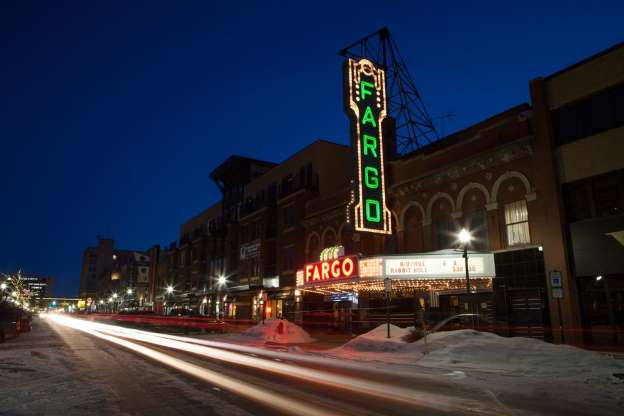 3. Fargo, North Dakota
The cost of accommodations: A two-star motel room in Fargo is less than $50 per night and a room in a three-star hotel here is around $90.
Why you should go: Fargo may be famous for the Coen Brothers' cult classic film, but it's also a great up-and-coming destination for budget travelers seeking something off the beaten path. North Dakota is an ideal destination for travelers who love nature. North Dakota has ample opportunities for hiking, biking, boating, camping, fishing, horseback riding and many other activities. Fargo and many other towns in North Dakota are also known for charming small-town bars, where you can get a true feel for the city.
The town has to offer a lot of  art museums, an air museum and a historic theater. A few minutes away, just across the river and the Minnesota border, you can visit the Hjemkomst Center for only $10, where you can see a replica of a viking ship and a "Stave Church," a replica of a Norwegian church from the 1100s.  Fargo is so affordable, uncrowded, and still feels very authentic.
---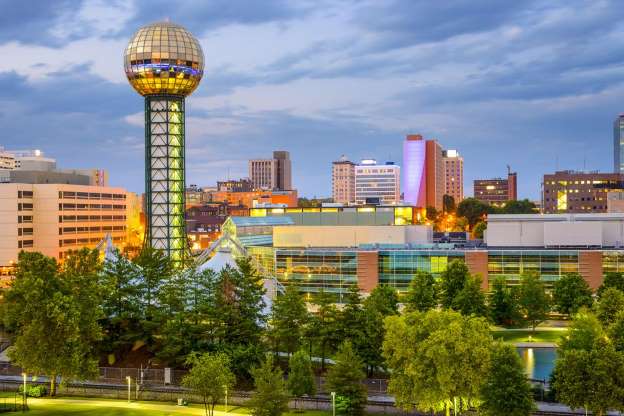 4. Knoxville, Tennessee
The cost of accommodations: For a two-star motels room in Knoxville prices go for as low as $50 per night, and three-star hotel rooms for $80 per night.
Why you should go: Knoxville has a booming brew scene, a dedication to the arts and a sprawling town square that has been completely modernized in the last years. But despite its growth, Knoxville is still a very affordable place to visit.
There are also some free attractions such as many hiking and mountain-biking trails which make Knoxville a popular destination among budget travelers who like adventure. Luna explained.
You can go to museums, memorials and parks that cost nothing to visit. There are also many walking and driving tours that are also totally free. You can take a walking tour to learn about country music, a driving tour to learn about the civil war and other interesting things.
---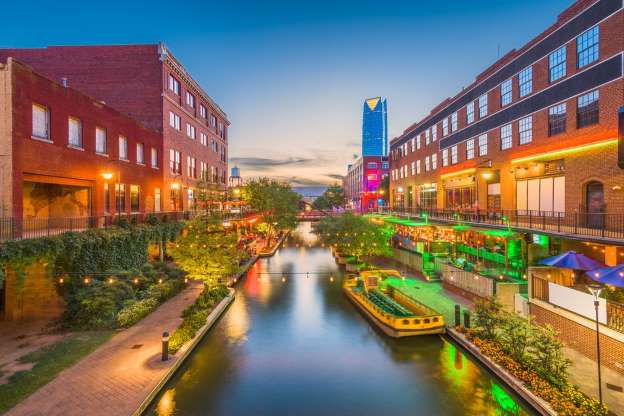 5. Oklahoma City, Oklahoma
The cost of accommodations: If you choose a motel room it will cost you about $30 to $45 per night in Oklahoma City. If you're looking for a three-star hotel  the prices are under $100 per night, starting from $45.
Why you should go: Because it is a centrally-located city, flights from Dallas or Denver to Oklahoma City are very cheap. As a mid-sized metropolis, there's no much traffic, and boutique hotels and parking that won't break the bank.
---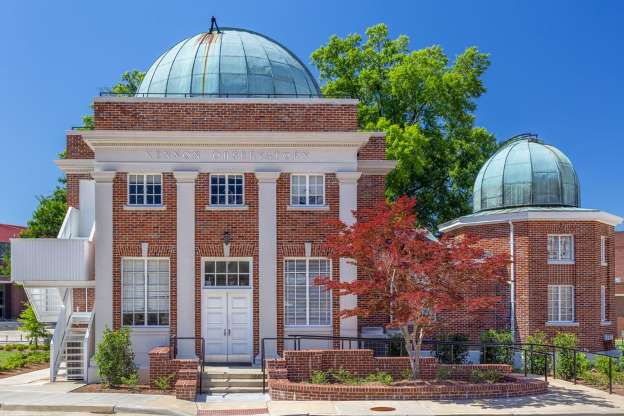 6. Oxford, Mississippi
The cost of accommodations: You can book a three-star hotel room for about $90 per night. You can find cheaper rooms in one-and two-star hotels and motel options for only $45.
Why you should go: This state is full of history, the people are friendly and the Southern food is fantastic. Oxford is home to the campus of the University of Mississippi. Right across from campus is Rowan Oak, former home of famed writer William Faulkner, which costs only $5 to visit.
If you want to take a road trip across the state, there's plenty to see and the best part is that it's all easy on the budget. A trip through the Mississippi Delta delivers a journey through incredible blues music, and you can take a stop in the beautiful city of Natchez. There is also the coastal town of Biloxi, which has great seafood, a beautiful beach and many casinos with very affordable hotel rooms.