…Have you ever wondered what your life would've looked like if you were a model?
I don't know about you, but I've always wanted to be a supermodel. I used to collect fashion magazines, look at the clothes the models were wearing, close my eyes and pretend that I was one of them.
Unfortunately, I don't have what it takes to be one of those girls who walk on catwalks and collaborate with all the fashion designers in the world.
I can say that my career as a model ended long before it even started, given the fact that I was blessed with only a 5'1" height. However, I like to pretend that I am a famous supermodel in my dreams. This is why I love watching fashion shows and scrolling through models' social media platforms.
Looking at their pictures all the time, I've also gotten curious about their income. Even though it might not look like they work extremely hard, I think their job is actually harder than it seems.
Walking in extremely high heels all the time, having so much makeup on their faces, traveling, being jet-lagged every week, and putting so much hairspray on their hair might not always be fun, so no wonder why they receive a lot of money.
Speaking of cash, I wanted to know more, so I did my homework and I want to share all this with you. With that being said, here are the top 10 highest-paid models in 2022.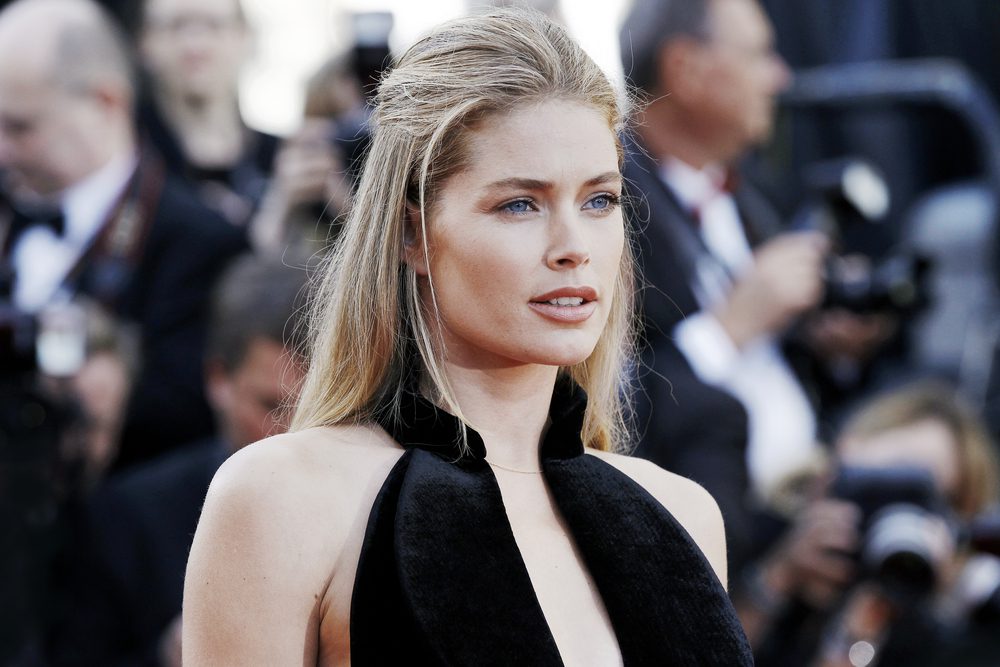 10. Doutzen Kroes – $17 million
We are starting off this list with a Dutch model and actress, named Doutzen Kroes. When she was only a child, she dreamed of becoming a professional velocity skater.
When she grew up a bit, she realized that there are some different things that she can do that also emphasize her natural beauty. She went to Paparazzi Model Management in the Netherland's territory.
After a while, the agency sent her to New York City and now she earns no less than $17 million per year. Kroes collaborated with Victoria's Secret for a while and she was featured on the cover of several popular magazines, such as Vogue, Glamour, Harper's Bazaar, Marie Claire, Seventeen, and Elle.
9. Candice Swanepoel – $18 million
Candice Swanepoel is a South African model and philanthropist, who is very popular for her work as a Victoria's Secret Angel. She joined the brand in 2010 and she still collaborates with them.
She was discovered when she was only 15 years old by a model scout, who saw that little Swanepoel had potential. The model appeared on a lot of covers of fashion magazines, such as Harper's Bazaar, Lush, Elle, Vogue, and GQ.
She worked with a lot of well-known designers and fashion houses, which made her name even more popular, including Christian Dior, Prabal Gurung, and Jean-Paul Gaultier.
For all the work that she has put in, she received no less than $18 million.
8. Joan Smalls – $19 million
Joan Smalls is a beautiful Puerto Rican model, known for her collaborations with Estée Lauder, Moschino, and Givenchy. She was also one of Victoria's Secret's angels and appeared in some of their extraordinary shows, between 2011 and 2015.
She is considered the first Latina woman who became Estée Lauder's face. For all her shows and collaborations, she receives a good amount of money, $19 million to be exact.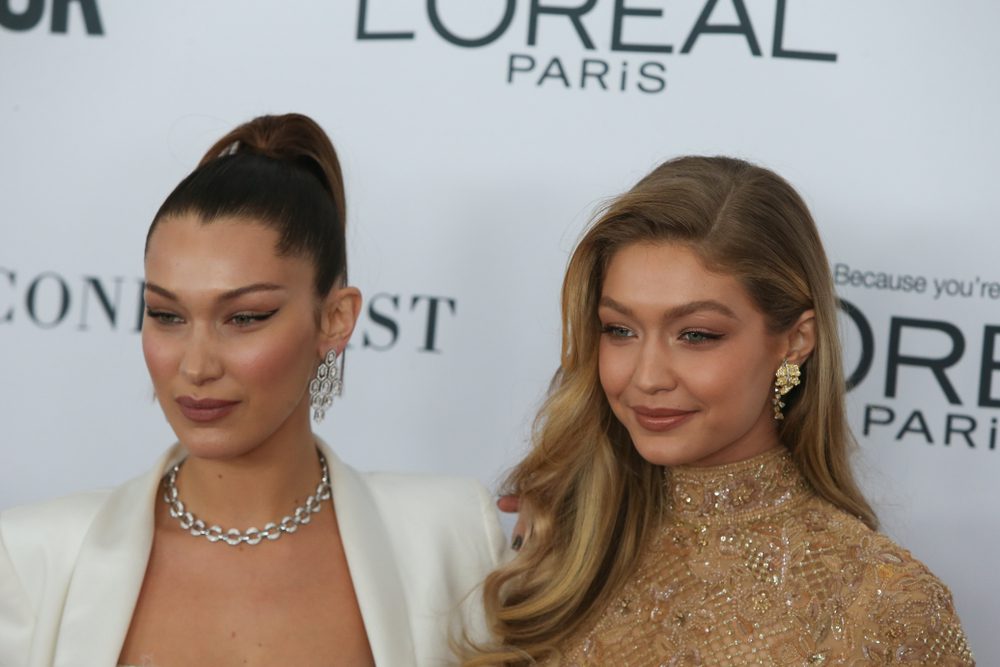 7. Bella Hadid – $19 million
The youngest sister of the Hadid family, Bella, is a 25-year-old model that is very appreciated by people all around the world. She is well known for her facial plastic surgeries, for instance, the fox eye one, which is supposed to lift your face and make it more attractive.
Since Bella Hadid had her glow-up transformation, a lot of young girls look up to her, waiting for the moment when they will have their own transition.
The supermodel is doing her job so well that she receives $19 million for all her shows and ads. She is the face of several high-end brands, such as Dior, Tag Heuer, and Bvlgari.
…Numbers 9 and 8 have the same net worth!
6. Gigi Hadid – $20 million
Gigi is Bella Hadid's older and more well-paid sister. Even though she became famous with the help of Victoria's Secret shows, she was in the public eye long before she was hired as an angel.
Gigi starred in a lot of music videos and both of the sisters starred in the TV show "The Real Housewives of Beverly Hills", along with their mother, Yolanda.
She is so appreciated by the fashion industry that she was named International Model of the Year in 2016 by the British Fashion Council. For all her fame and hard work, the model receives $20 million every year.
5. Cara Delevingne – $31 million
Cara Delevigne is a 29-year-old British model and actress. She started her career as a fashion model when she was just a teen and she quickly became one of the most successful supermodels in the world.
Delevigne collaborated with brands such as H&M, Burberry, Dolce & Gabbana, Mulberry, Jason Wu, and Chanel. She is a hard-working girl, who is not afraid to give her all during the shows, and for that, she earns no less than $31 million.
4. Adriana Lima – $31 million
Adriana Lima is a Brazilian actress and model, who is very popular for her career as an angel at Victoria's Secret. She worked with this famous brand for 19 years, between 1999 and 2018.
In 2017, Lima was named "the most valuable Victoria's Secret Angel", due to the fact that she was their longest-running model. This beautiful lady cooperated with a lot of brands, including Maybelline New York, Puma, IWC, and Chopard.
For all the work that she does for these companies, the model earns a lot of money, $31 million, to be exact.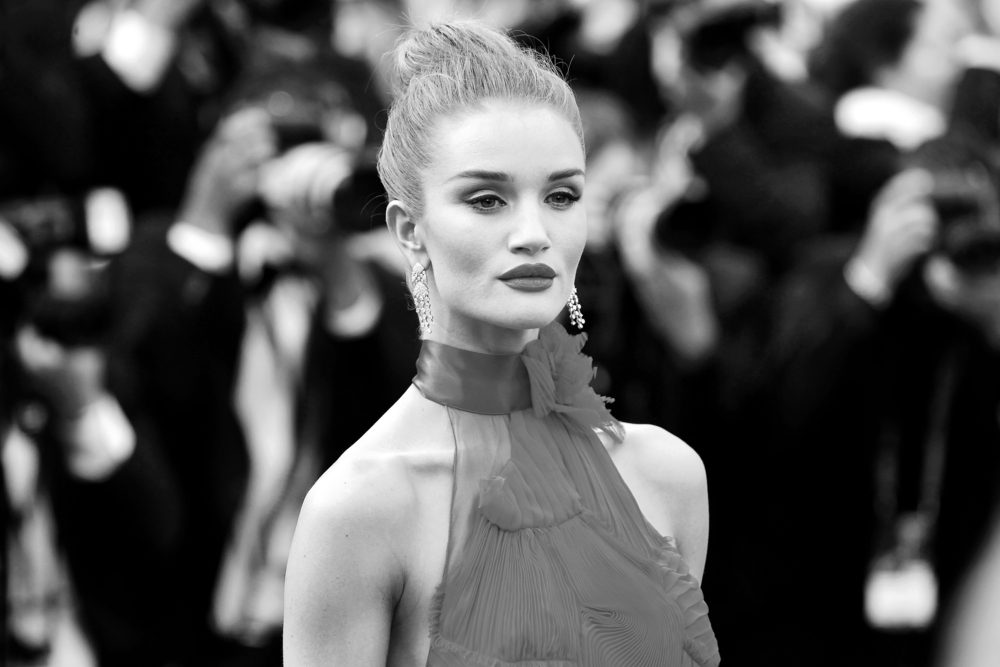 3. Rosie Huntington-Whitely – $32 million
Apart from her flourishing career as a model, Rosie Huntington-Whitely is also a YouTube star, businesswoman, and actress. Even though the British star is most known for her collaboration with Victoria's Secret, she didn't stop there.
The bombshell worked for a variety of important brands, such as Abercrombie & Fitch, Givenchy, and Burberry. Given the fact that she is very good-looking, she appeared in a lot of advertising campaigns for Versace, Macy's, Ralph Lauren, Bloomingdale's, and French Connection.
We all know that hard work really pays off in the end, and this is exactly the case with Rosie Huntington-Whitely. This attractive woman receives a paycheck that is no less than $32 million.
2. Chrissy Teigen – $39 million
Chrissy Teigen is the wife of well-known singer John Legend and she made her debut as a fashion model in 2010, for one of the Sports Illustrated Swimsuit issues.
Her performances led to her being named "Rookie of the Year". During an interview for the Marie Clarie magazine, Teigen opened up about a few of the downsides of being a model.
She remembered that she had to weigh herself every day, in order to have the perfect measurements. And she also remembered that she was fired from three jobs due to the fact that her measurements weren't exactly the same as they previously were.
Even though she is no longer a model, she still has a lot of money from it, $39 million, to be exact. Chrissy Teigen stated that she put a lot of work into accepting her body the way it is, without thriving to look a certain way for a job.
1. Kendall Jenner – $40 million
The number one earner on our list is the youngest member of the Kardashian klan, Kendall Jenner. She is known for being a star in her family's reality show, "Keeping Up With The Kardashians" and she started her modeling career in 2014, at one of Marc Jacobs' shows.
Jenner received a lot of media attention and many designers thought that she was suitable for a modeling career. As a result, she was hired by a lot of brands and designers for their shows and she quickly became one of the most appreciated models worldwide.
The tall and attractive brunette worked with brands like Fendi, Estée Lauder, Marc Jacobs, Calvin Klein, and Chanel. She is also popular on social media and has over 200 million followers on Instagram.
According to sources, Kendall Jenner charges brands more than $1 million for a single post on her social media platforms, so no wonder she has the biggest income, $40 million, to be more precise.
…If you want to know more about what happens in the world of celebrities, make sure to check this article out as well: These 8 Popular Actresses Revealed EVERYTHING for a Movie Role!
(Visited 1,715 times, 1 visits today)