Some men and women had it all and were worth billions, including multi-million-dollar yachts, mega-mansions for residences, private jets, fleets of automobiles, and more.
However, a sequence of terrible judgements, bad luck, and other things caused them to lose it all, and in a spectacular fashion, this 0.001% became the 99.9%.
According to Siddusai Karn, these are some of the billionaires that went bankrupt and lost everything.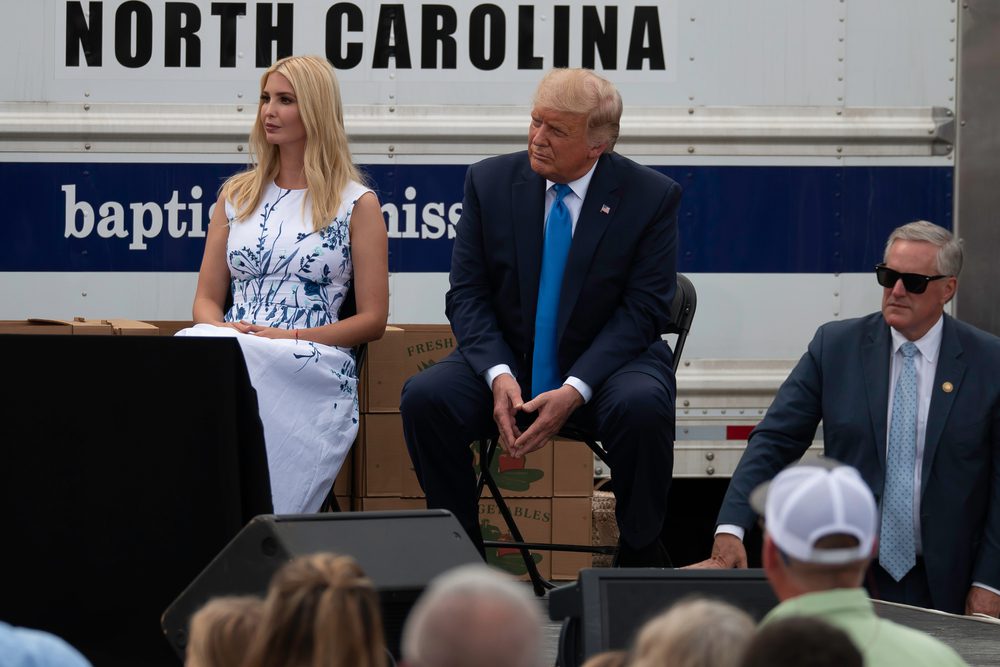 Top 10 Super-Rich Families Chased By Bad Luck
1. Patricia Kluge
Patricia Kluge was married to John Kluge, the world's richest man in 1990, who had a personal fortune of $5 billion. Patricia was left with only $1 million in money after their divorce, but she also gained their opulent Albemarle home in the Virginia countryside.
She took a risk and founded the Kluge estate winery and vineyard.
Patricia also got into real estate by taking out a $65 million loan to develop more than a dozen luxury mansions, which turned out to be her biggest blunder.
Patricia defaulted on her obligations as a result of the 2008 financial and housing crisis, and she was forced to sell her Albemarle estate as well as all of her prized possessions.
Donald Trump paid $6 million for her Kluge estate winery and vineyard.
2. Huang Wenji
Huang Wenji is the chairman of China Jicheng Holdings, a Hong Kong-based umbrella manufacturing company in which he and his wife Chen Jieyou own 75%.
During a recent stock market downturn, his company's shares dropped about 91% in just two days, wiping out his $1.9 billion in personal wealth.
The excessive volatility of the Hong Kong stock market caused other corporations to lose billions of dollars in market capitalization as well.
3. Alberto Vilar
Alberto Vilar is a former US based investment manager who amassed billions of dollars through his investment firm, Amerindo Investment Advisors. Vilar and his business partner, Gary Tanaka, profited handsomely over the years. Vilar's company was valued at $1 billion at its peak.
However, in 2000, a massive stock market sell-off severely harmed both his and his company's financial situation. Then, in 2005, Villar and Tanaka were arrested on allegations of securities fraud, and within three years, both were convicted of wire fraud, money laundering, and stock fraud.
4. Adolf Merckle
Adolf Merckle was once one of Germany's wealthiest people, with a personal fortune of over $12.8 billion. Merckle, like a few other companies on this list, was severely impacted by the 2008 credit crisis, losing over $3.6 billion. Despite the tremendous loss, he remained one of Germany's five richest men.
However, by the end of 2008, his investment business VEM was facing a significant liquidity issue and had declared $6 billion in losses.
To compensate, Merckle took a tremendous risk by making a series of dubious investments, which ultimately cost him more money. Merckle unfortunately ended his life by throwing himself in front of a train after losing almost everything.
5. Seán Quinn
The 2008 crisis drove several businesses and wealthy individuals to go bankrupt, including Sean Quinn, who was previously Ireland's richest person, with a net worth of over $6 billion in 2005.
He acquired stakes in a number of global corporations, notably Bupa Ireland and the Anglo-Irish Bank, through his holding firm Quinn Group.
Sean Quinn lost practically all of his family wealth shortly after the Irish banking industry was hit by the financial crisis, the majority of which may be linked to the Anglo-Irish bank's massive losses.
In 2008, Ireland's Financial Regulator penalized one of his companies, Quinn Insurance for €3.25 million for insider loans granted by Quinn Insurance.
Quinn filed for personal bankruptcy in 2011 after being involved in many incidents of liquidation litigation, business fines, and fraud.
6. Bernie Madoff
Bernie Madoff was without a doubt the modern Ponzi scheme king. Bernie Madoff successfully scammed thousands of investors out of billions of dollars with his investment approach known as "split-strike conversion" for more than 20 years, until he was jailed in 2008.
Madoff's plan promised his investors a high and consistent return, which he achieved by aggregating their money in one bank account.
Following the failure of his scam during the 2008 financial crisis, when he was unable to attract more clients due to the lack of liquidity in the markets, federal investigations found over $64.8 billion in fraud.
Madoff amassed billions of dollars in personal wealth throughout his operational years, according to estimates.
7. Eike Batista
Eike Batista, the world's seventh-richest person at the time, was the face of Brazil's burgeoning economy in 2012. Bastista's business affairs began to crumble when his oil company, OGX, was unable to meet projected output levels, and investors withdrew their funds.
Batista declared bankruptcy as his fortunes plummeted further as Brazil's economy tanked.
Batista was subsequently charged with money laundering when investigators revealed he was implicated in a kickback scheme that brought down many of Brazil's most powerful politicians.
He was sentenced to 30 years in jail for corruption and money laundering, and an extra eight years for market manipulation in 2019.
8. Aubrey McClendon
Aubrey McClendon, the co-founder of large oil and gas business Chesapeake Energy, was allegedly worth $1.2 billion. However, he may not have gained his riches honestly. He was charged with federal conspiracy in 2016.
McClendon was accused by the government of unlawfully manipulating bidding for drilling licenses. McClendon passed away in a car accident the day after he was accused, which some have suspected was a suicide attempt.
Despite appearing to be wealthy before to his death, creditors claimed McClendon borrowed $465 million for business projects in 2013 and sought payment from his estate. Due to pending liabilities, McClendon's net worth may have been close to zero when he died.
9. Bernie Ebbers
Sometime in the late 1990s, WorldCom appeared to be a prosperous telecom business, and its CEO, Bernie Ebbers, was worth up to $1.4 billion – yet much of that success had been a hoax.
WorldCom's profits were illegally recorded for the wrong year, and billions of dollars in expenses were classed as investments, boosting the company's profits significantly.
WorldCom's books were off by a total of $11 billion. Ebbers was sentenced to 25 years in jail for his role in the company's demise. He was released in late 2019 when his lawyers stated that his health was deteriorating. Ebbers passed away in February 2020.
10. Jocelyn Wildenstein
Jocelyn Wildenstein became a millionaire for the first time after winning an estimated $2.5 billion in a divorce settlement from her art dealer husband in 1999.
Wildenstein has repeatedly been highlighted in tabloids for her famous spending habits and extensive cosmetic operations, earning her the moniker "Catwoman."
She explained to reporters that her net worth had plummeted when several works of art in her trust were discovered to be fabricated or valued far less than expected.
She has also been the target of multiple lawsuits and foreclosures. Wildenstein declared bankruptcy in 2018, stating that she had no money in her bank account.
You might also like: Top 10 Highest-Paid Models in 2022
(Visited 2,340 times, 1 visits today)