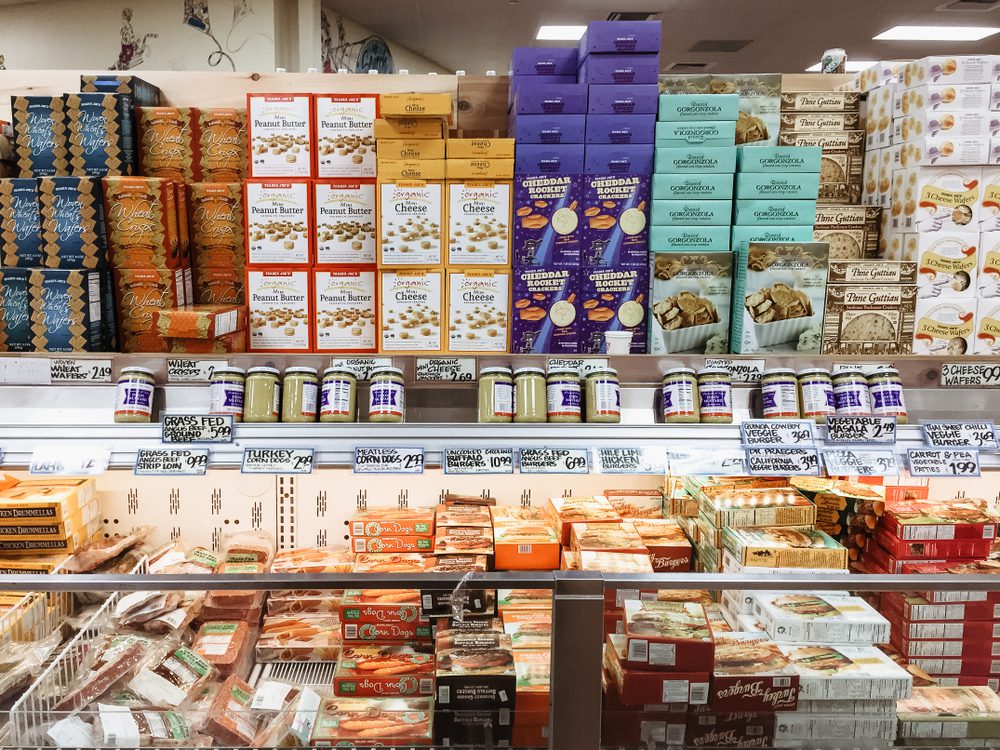 As we all know, Aldi and Trader Joe's are famous for selling well-priced groceries, such as breakfast products, pantry staples, and many other things. As we have now two titans of cheap grocery shopping clashing for the first prize – our hearts and money – let's see who the best one is, right? Or better said…the best and the cheapest! We will compare some of the products that you can find at Aldi and Trader Joe's, in order to finally understand who's the best. Naturally, alongside the list we will make based on our own preferences, we are waiting on your opinions and impressions too!
Aldi is a German supermarket chain that was once owned by the same people as Trader Joe's. However, I bet they surely give the beloved company a run for its money. What do I mean by that?
Well, it makes more sense for your savings if you stock up on bagels when you go shopping at Aldi, as you can buy a 20-ounce package of six bagels for only $1.49. And by contrast, an 18-ounce package of six Trader Joe's bagels is $2.29. So, by my own math, which is not very complicated to do, you pay more for less if you go shopping at Trader Joe's.
Or, let's take eggs as an example. Trader Joe's is selling a dozen large eggs for $3.99, which is $0.33 an egg. But at Aldi, you'll find the same amount of eggs for only $2.39, which is less than at Trader Joe's.
At Aldi, each egg costs about $0.20. Even so, it is worth mentioning that Trader Joe's eggs are all organic, and the ones that you can buy from Aldi aren't. So if purchasing organic food is a "must" on your list of priorities, you might prefer buying eggs from Trader Joe's. And if you don't mind that they cost a bit more, it's even better!
Let's take another relevant example: olive oil. When it comes to olive oil, it's worth mentioning that Trader Joe's and Aldi are neck and neck. You might believe it or not, but both of these chains are selling 16.9-ounce bottles of Sicilian extra virgin olive oil for $7.99.
Are you curious to know if other food items from these two chains are cheaper or not? Keep reading and you'll find out. You'll be surprised to read some of these prices! Also, please note that the prices may vary depending on the region you're living in, so they are pretty much also based on your location.
Greek yogurt
If you're going for Greek yogurt, congratulations! Not only is it super healthy, but it also has more calcium and protein than any regular yogurt. If you want our take on this, we strongly recommend the Friendly Farms version that you can find at Aldi.
You can get it in a 32-ounce container, which will definitely last you for many days, not for half the price, but for LESS than half of Trader Joe's Nonfat Plain Greek Yogurt. Even so, if you're in the market looking for some non-dairy yogurts, Trader Joe's is your best option. You can find their vegan and dairy-free cashew yogurt.
Cereal
Do you need to add more fiber to your diet? You can easily do it by stocking up on bran flakes. If it is to start from a per-ounce basis, the best option is to pick up the healthy breakfast cereal from Aldi, where you'll find out that each box has more than 5 ounces more than a similar box of bran flakes that you will find at Trader Joe's.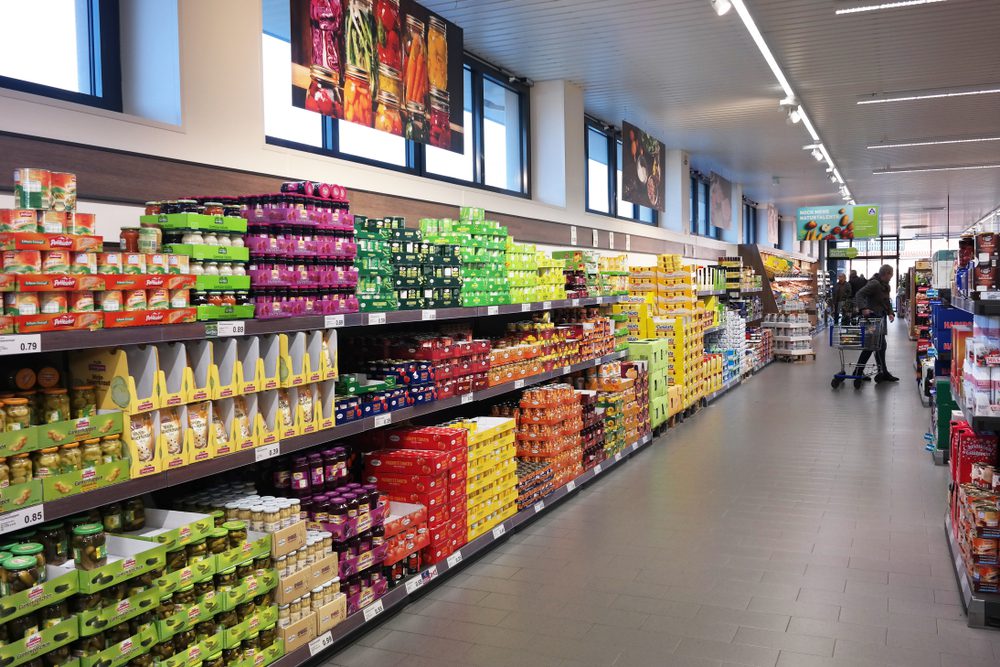 Milk
If you can't imagine starting your day without a glass of milk, or if you have a subscription for life on morning pancakes, then you want a good deal on milk, right? Well, we recommend purchasing a half-gallon carton of Friendly Farms 2% Milk from Aldi, as you probably have guessed, Trader Joe's has a smaller carton that's more expensive.
What else? Both of these chains stock a lot of non-dairy milk, but Aldi has a variety of flavored coconut milk, almond milk, soy milk, and many other options. So, our final answer is to go for Aldi Friendly Farms 2% Milk Half Gallon for $2.76.
Bacon
There is nothing wrong with initiating your day with some good bacon. Let's be honest, we all love a piece of smokey bacon! If you want to buy bacon, you can always try the breakfast staple from Aldi instead of the one from Trader Joe's. You will find a larger package of bacon that costs less there.
Frozen vegetables
Frozen vegetables should be an important piece of your everyday menu. If you don't consider yourself an expert on veggies and you don't really know what to choose, try an array of them. You can buy a package of Simply Nature Organic Mixed Vegetables from Aldi.
This package will have a mixture of peas, green beans, carrots, and corn. What's even better is that you'll save more than a dollar at Aldi, rather than buying an almost identical product from Trader Joe's that has broccoli florets, peas, French green beans, and zucchini quarters.
But now, to be honest, it isn't easy to beat Trader Joe's at its best game ever: frozen food. While they cost more than some Aldi choices, they are also way more creative. Alongside the frozen Green Vegetable Foursome, you can also purchase Mexican Style Roasted Corn, Trader Joe's famous Riced Cauliflower Stir Fry, and many other items.
Oatmeal
If you care about your diet, you're probably a fan of having oatmeal in the morning. I mean, it has many benefits: it reduces cholesterol levels, a better immune system, and a healthy heart. In other words, for a healthier life, you can purchase oatmeal from Aldi, where it's only $0.06 an ounce.
Bananas
While Trader Joe's owns the game when it comes to selling bananas for $0.19 a piece, at Aldi you will find lower prices, as you'll pay $0.14 a piece. Obviously, these prices may vary slightly depending on the size of the fruits. Also, if you want to make banana bread, buy bananas from Aldi.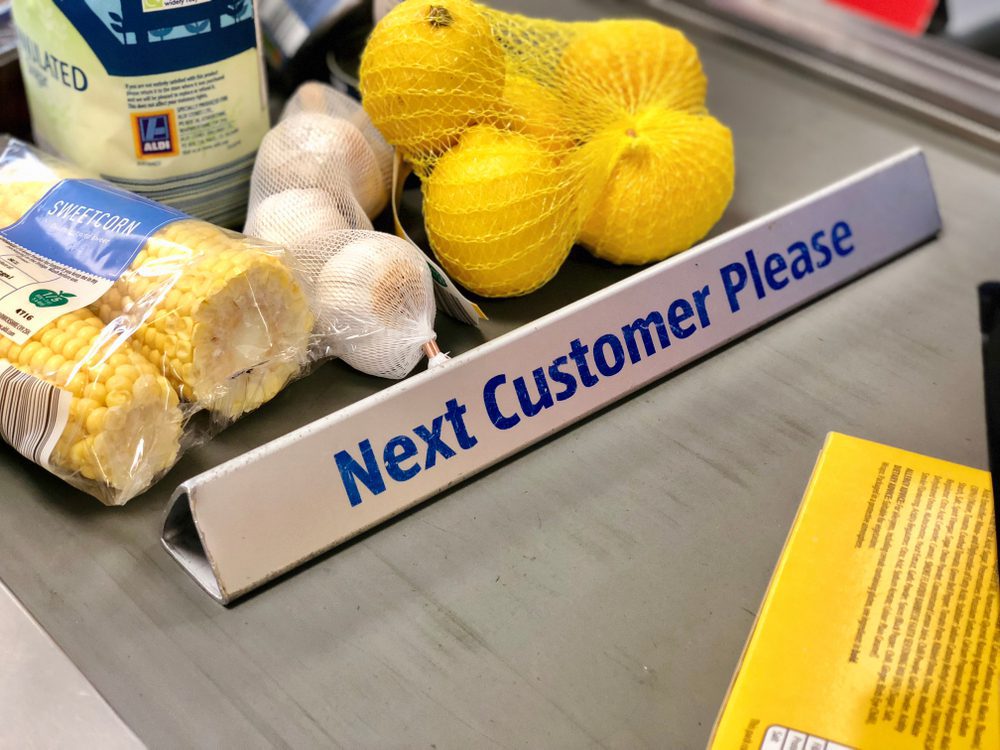 Bread
Whether you believe it or not, you can actually get a loaf of sandwich bread from Aldi and pay less than a dollar. Even if Trader Joe's loaf of White Sliced Bread is a bit bigger, and by a bit, we mean TWICE the size, it comes out to $0.09 per ounce, compared to $0.04/ounce for the Aldi version.
Deli meat
Now that we've ruled out sandwich bread, we need to buy proper deli meat, right? For example, you'll be surprised to learn how healthy turkey meat is. And at $0.55 an ounce, Aldi's version is cheaper than the turkey you would find at Trader Joe's, which is roughly $0.83 an ounce.
Cheese
Naturally, Aldi's cheese is way cheaper than a very similar variant from Trader Joe's, but you should still opt for Trader Joe's. Why? They have a wider variety of cheeses at the same price point. Do you need a block of the delicious Unexpected Cheddar? Trader Joe's has your back.
Even more, the chain stocks flavorful cheese varieties like Kerrygold Irish Cheddar with Chili Peppers, and a wedge of fancy Italian Truffle Cheese.
Fresh fruit
If you crave something from Cara Cara orange, which is known to have a very rich flavor, just pick up some of the seasonal citrus options at Aldi. And if you're stuck with some leftovers, you can use them to make a new batch of vibrant cupcakes.
Hummus
While hummus is super easy to make at home, you might prefer buying this healthy dip. So the next time you make a trip to Aldi, you will pay less by  $0.40 than if you would have bought it at Trader Joe's.
Nuts
Nuts can make a really tasty and healthy snack, and they're even more delicious when they're coated in bold spices. So if we talk about spiced cashews, Trader Joe's Thai Lime & Chili Cashews cost about $0.49 per ounce, which is eight cents less than the price at Aldi for the Southern Grove Chili Lime Cashews. So finally, we give this one to Trader Joe's.
Granola bars
If we mentioned oatmeal, then we should definitely say something about granola bars too, right? If you don't know much about them, then you'll have to trust me: they're good to stock in your pantry as treats. And if you're looking for a good price, then you should try Millville Sweet & Salty Peanut Crunch Bars from Aldi, as they're way cheaper than the ones from Trader Joe's.
If you enjoyed reading this article, we also recommend reading: Unsafe Stores: Avoid These 7 Well Known Grocery Stores!
(Visited 2,741 times, 1 visits today)