Grocery stores aren't known to be unsafe for customers per se, but some are also not known for their extremely clean environments. It can happen, especially since when they are dealing with so many items, many of which have an expiry date and are also fragile, and human error, not everything ends up being as spotless as we might like.
Yet, with the COVID-19 pandemic, we have seen a surge of reviews and even citations for some stores, due to their not only having bad reviews when it comes to cleanliness but also because they have been lax when it comes to dealing with the virus. Surely, a lot of things may have changed since the last Consumer Reports rankings, but this doesn't mean that any of these stores are necessarily any cleaner or potentially less dangerous to your health.
With how conscious all of us have become due to the pandemic, it's sad to say that some of these stores are pretty well known and still have been deemed unsafe. When you take into consideration their previous low cleanliness ratings and their reaction to the pandemic, it may not paint such a good picture of the store overall.
Let us know if you ever feel these stores are unsafe or if you'd have any other ones you deem worthy of being added to our list!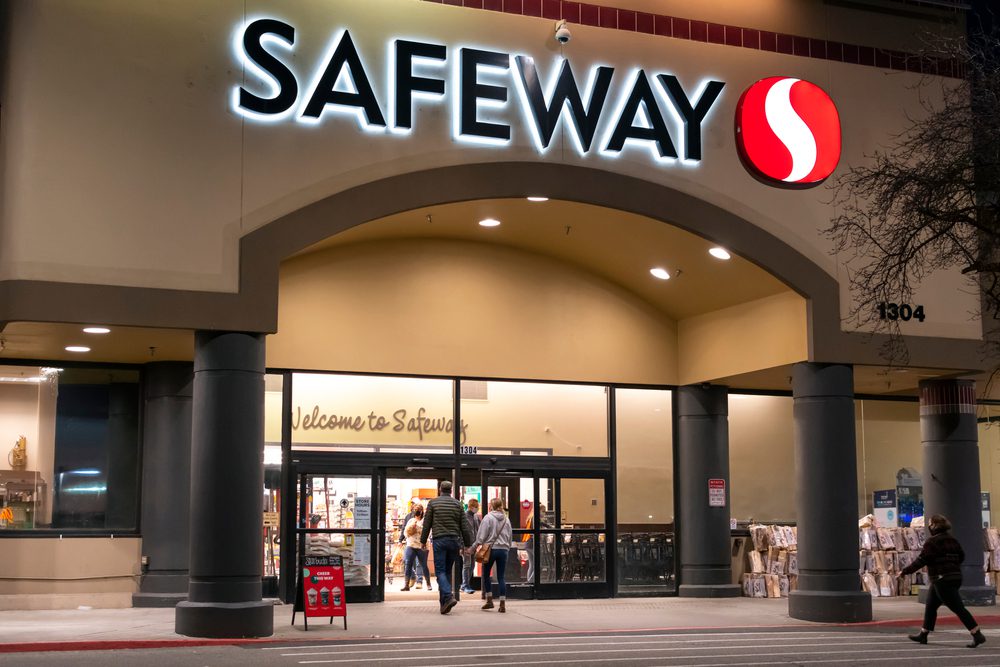 Safeway
Owned by Alberton's, Safeway doesn't have a bad score on Consumers Report when it comes to cleanliness, but it's also far from stellar. It doesn't make it an unsafe store, but it also doesn't make it the best store out there. With a rating of 72, it's fair enough, but they could also do better. Not to mention that, in the context of the COIVD-19 pandemic, they have shown just how seriously they take safety and health measures.
They have said that they take their customer's safety very seriously, but at the same time, it didn't help much as the rumor spread that the store was full of coronavirus. They may have taken all the precautionary measures of disinfecting and cleaning their store thoroughly, but if the employees aren't also careful, then you could have a health disaster on your hands.
During the height of the pandemic, there was a spike of cases in numerous Safeway locations, with 51 reported cases and even a death reported at a processing center. They may have tightened their cleaning protocol since, but it's still good to be cautious.
Marc's
The Ohio-based store chain scored a 77 on Consumers Report, unquestionably the highest ranking store on our list. This doesn't mean that the store had stellar reviews when it came to how clean it was. If anything, it's just the best on our list, but it is still present, so it says lots about it.
When it came to the pandemic, they managed it a bit better, with rules and regulations put in place. Moreover, they have been transparent about what they were doing, as they have published a list of measures they took on their website, which also included disinfecting and cleaning more thoroughly.
Now, if after the height of the pandemic is over, the store is still as unsafe as it was once deemed, we'll let you be the judge of that.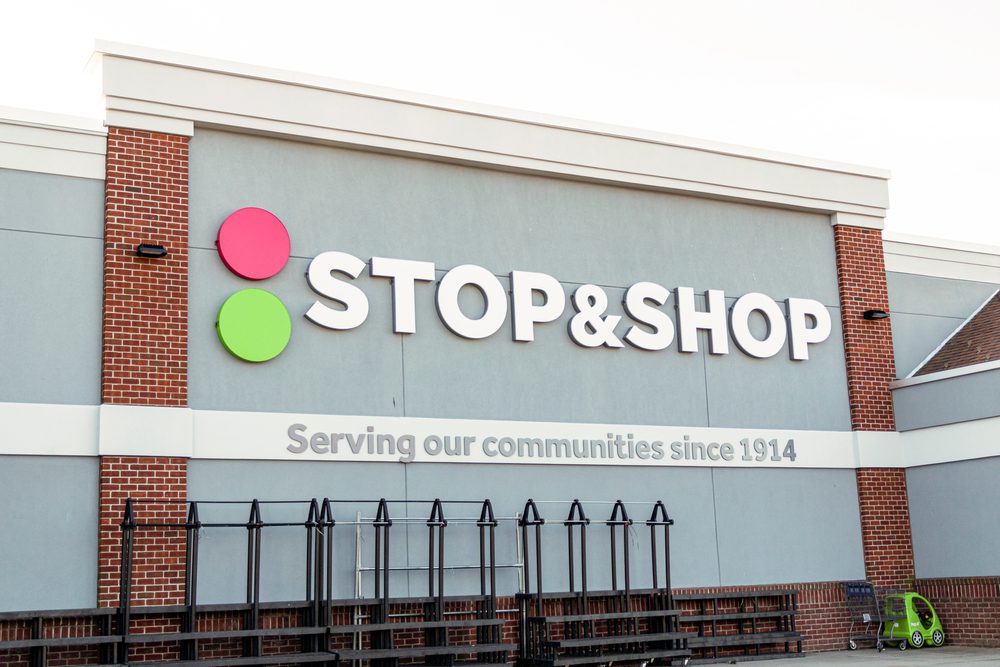 Stop & Shop
Despite Shop & Shop scoring a rating of "fair" when it comes to how clean their store is, they did not score too high when it came to what customers think of them, as they only got a 72 score. This is a bit of a weird balance, as while the store isn't unsafe per se, people haven't been happy with how it presents itself.
However, they have been taking the issue of the pandemic very seriously, even adding new standards to deal with the outbreak and making sure to outsource their cleaning procedures to a third-party cleaning service in order to add another level to their cleaning procedures.
This sounds like an amazing way to deal with everything. However, what probably earned them a few side-eyes and their poor rating on Consumer Report is the fact that they are known to not have enforced the mask mandate in their stores, which definitely wouldn't have stood well with the customers that put the effort in to make sure they followed all the rules regarding the pandemic.
Top
Not much is known about this North Atlantic chain, but they aren't exempt from being rated by the readers of Consumer Reports. Their standing? Not a good look. With a cleanliness grade rate of "poor" and an overall score of 70, Top is seen by most shoppers as unsafe. Despite not many people being aware of this store, it still says a lot that they have such low ratings.
However, they did release a notice for their customers that let them know how they were dealing with the COVID-19 outbreak and how they were handling sanitation; which is a lot more than others have done when you compare the entries on this list.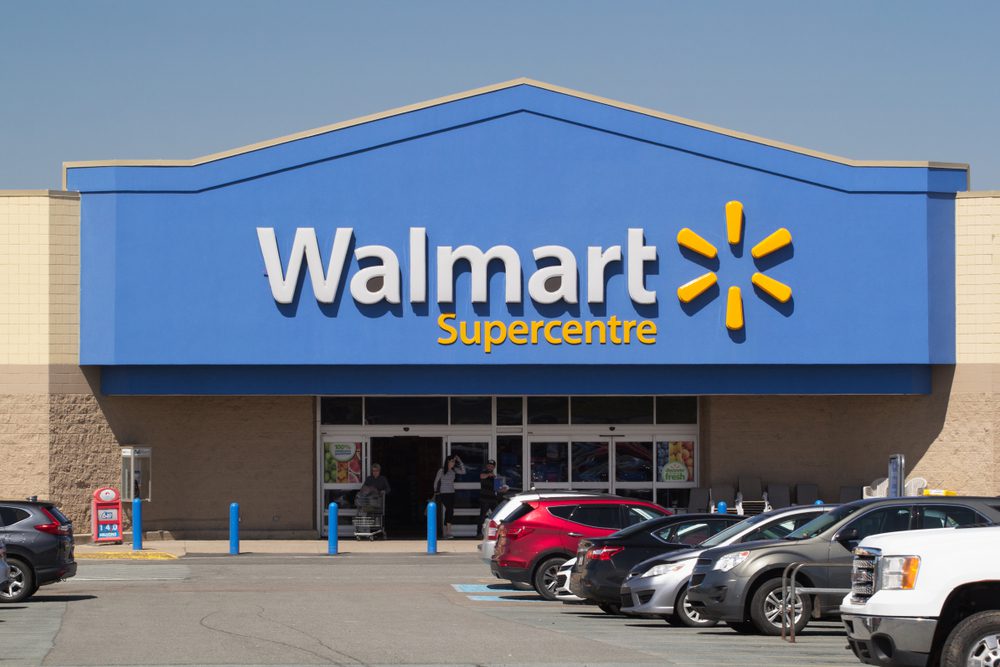 Walmart Supercenter
Being the world's biggest retailer when it comes to almost anything one could think of, it's a bit surprising that Walmart sits so low when it comes to customer trust and cleanliness. According to the ranking on Consumer Reports, not only have they been awarded a "poor" rating when it comes to how clean their stores are, but when you look at the 70 attached to their name by the reader ranking, it paints a sad picture.
It shows that the shopping experience isn't so great and that they can always lose the loyalty of their customers, even if they're the biggest franchise out there. Their initial COVID-19 guidelines haven't been so good, as they're the first chain store to be facing a lawsuit related to them (a wrongful death one, which isn't the best look).
Despite this, they seem to have tried their best to abide by the social distancing rules, even creating a one-way pattern in their stores to hopefully make shopping less of an interactive activity. However, it backfires as many shoppers have flat out ignored this rule. This one isn't on them, as shoppers should do their part as well, but when coupled with their less than stellar cleaning, it definitely creates an unsafe environment to shop in.
Unsafe! Key Food
While Key Food has a really unique concept among grocery stores, it is not enough to keep them afloat when it comes to Customer Ratings. They are a cooperative of grocery stores that are independent of one another and have their headquarters in Staten Island. Their rating ended up being the lowest on our list, coming up at only 69 points and scoring a very sad "poor" in terms of how clean their stores are.
This is by far the lowest score, and even if your favorite store happens to be Key Food, you can't deny that it's less than stellar when it comes to cleanliness. This was even more evident when it came down to how they decided to handle the height of the pandemic. Not only did they not increase their disinfecting and cleaning protocol, but they also seemed to completely forget that they needed to be more careful.
During that time, the stores lost a lot of staff as they, too, were worried about how the store chose to handle the virus. If you're from the New York area, you've probably seen their adverts looking to hire more staff for the subway. Unfortunately, when it comes down to it, Key Food remains one of the most unsafe stores on our list. And if they care so little about something as serious as a pandemic, we wonder just how much attention they actually give to cleaning the stores.
Shaw's
Shaw's is a sister store to Safeway as it is also owned by Albertson's, so their ratings are similar in that way since the stores follow the same protocol and steps when it comes to keeping their stores clean and their customers safe. However, when it came to COVID-19 measures, Shaw's ended up getting a few minus points.
Much to the charge of most rules put forth both by local government and also by the White House task force that dealt with imposing social distancing guidelines, Shaw's was one of the stores that did not have a rule about wearing masks. It sounds futuristic in a way, as we all lived through the years of news about how people were denied access to establishments due to not wearing masks, but this store made sure to turn the tides.
It wasn't mandatory in their stores to wear a mask. And with their quite low cleanliness rating not being the best, it was very unsafe for customers to do their groceries at Shaw's. If anything, we hope the pandemic made sure their efforts to clean the store are actually good enough to raise their ranking.
Speaking of cleanliness and of ratings, read more about the restaurants with the WORST reputation!
(Visited 7 times, 1 visits today)