What are some of the most luxurious celebrity homes?
We all know that celebrities like to take everything to the next level. From expensive vacations to luxury cars and mansions that are worth millions of dollars, they can have almost everything that a regular person could only dream of. And we would probably do the same things if we were them, so they are not to blame. After all, why would they live a modest life if they can afford more?
Buying a house or a place to live is a big decision for most people, and the homeowner has to pay huge amounts to the mortgage for decades in order to live comfortably. For celebrities, this is not the case. They are used to spending millions of dollars in cash for their houses, full of eccentric features and state-of-the-art furniture.
The 8 celebrities on this list have definitely took it up a notch. Keep reading to see some of the most expensive celebrity homes in the world and be ready to be blown away.
1. Bill Gates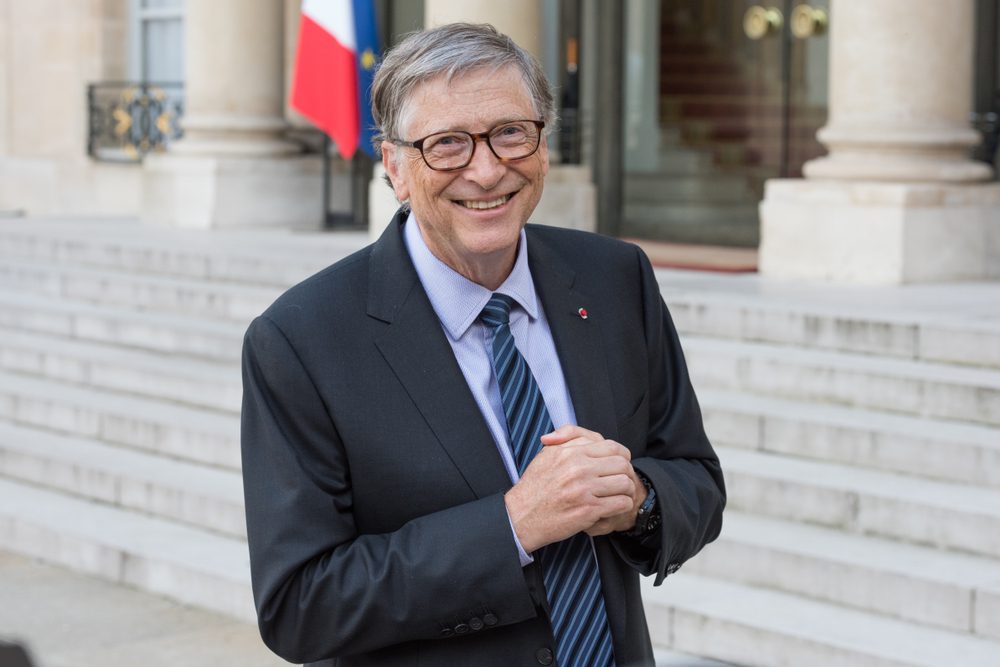 With Bill Gates being one of the richest people in the world, his house had to live up to his income and status. His mansion in Medina is at the top of this list, being the most expensive celebrity home. Describing the greatness of his house is nearly impossible, taking into consideration how big and sophisticated it is, but here are the main characteristics.
The 66,000-square-foot home features six kitchens, a 2,100-square-foot library with a domed ceiling, an exercise room with a sauna, separate locker rooms for men and women, a sauna, a trampoline room, an indoor-outdoor pool with an underwater sound system, and a movie theatre.
He integrated his passion for technology in his home and added revolving artwork and pressure-sensitive flooring, that guarantee his security by always being aware of where everyone is. In fact, the location shouldn't be an issue because each guest is given a microchip in a pin that detects their location and allows them to remotely control the temperature and lighting of the room to their liking.
This is a mind blowing celebrity home, right?
2. George Clooney 
Despite speculations about George Clooney's intentions to sell Villa Oleandra, his house in Laglio, Italy, according to a recent interview, this does not appear to be the case. This celebrity home, which was built on the banks of Lake Como in the 18th century, is now the perfect blend of its original elegance and all the modern facilities anybody would want in a residence of this price.
It features ceilings with carved ornaments and tile flooring to maintain the specific of the area, but it has been rebuilt to incorporate more modern features, such as a fully equipped gym, massive spa-like baths, and many other features. Beautiful Italian gardens, tennis courts, a pool, a massive garage to fit all his motorbikes, and an outdoor theater are among the highlights of the property.
But check out how you can transform your own back yard into a movie theater as well, using this portable projector!
He is really living the Italian dream in his celebrity home!
3. Hugh Hefner 
Hugh Hefner's Playboy house is one of the most iconic celebrity homes that comes with a lot of history. The Playboy home, located on the ultra wealthy Holmby Hills in Los Angeles, was offered for a stunning $100 million to Hefner's next-door neighbor, Daren Metropoulos, who characterized the property as a masterpiece in architecture.
The 5.3-acre villa has a total of 21,987 square feet and 29 rooms! A home this large has all the exclusive, personalized spaces that only a filthy rich playboy businessman like Hugh would appreciate: a catering kitchen with walk-in fridge and freezer, a wine cellar, a movie theater, a fitness center, tennis court, six bedrooms, six full bathrooms, two half-bathrooms, 22-foot ceilings, and four offices.
A magnificent fountain and a wishing well may be seen just outside the main doors of the Playboy house. A big koi pond with an artificial river, a small citrus garden, and two forests are among the landscaping features. A bathhouse with locker rooms, spa, gym, and tanning area are available, as well as an outdoor cooking area and bar.
And if you thought you've heard it all, you're wrong. There is even a licensed zoo on the property. Well, that's what I call a luxurious celebrity home!
4. Oprah Winfrey 
Oprah's 42-acre Monecito, CA celebrity home, nicknamed "The Promised Land," is nothing less than spectacular. The main home, which has six bedrooms and fourteen bathrooms, has a large kitchen, wine cellar, cinema (with a second outdoor one), and various (covered and uncovered) terraces from which to enjoy the beautiful surroundings.
Moving on to the exterior, the beauty of the house only gets better. There are multiple horse related facilities, such as riding rings, stalls, modern barns and the horse trainer even has his own house the property. A pool, two fireplaces, a lake for fishing, an entertainment area, beautiful gardens and a guest house are only some of the highlights of the house.
And if the main house is too much, Oprah often goes to the teahouse to relax. She really has a dream celebrity home!
5. Jay Z and Beyonce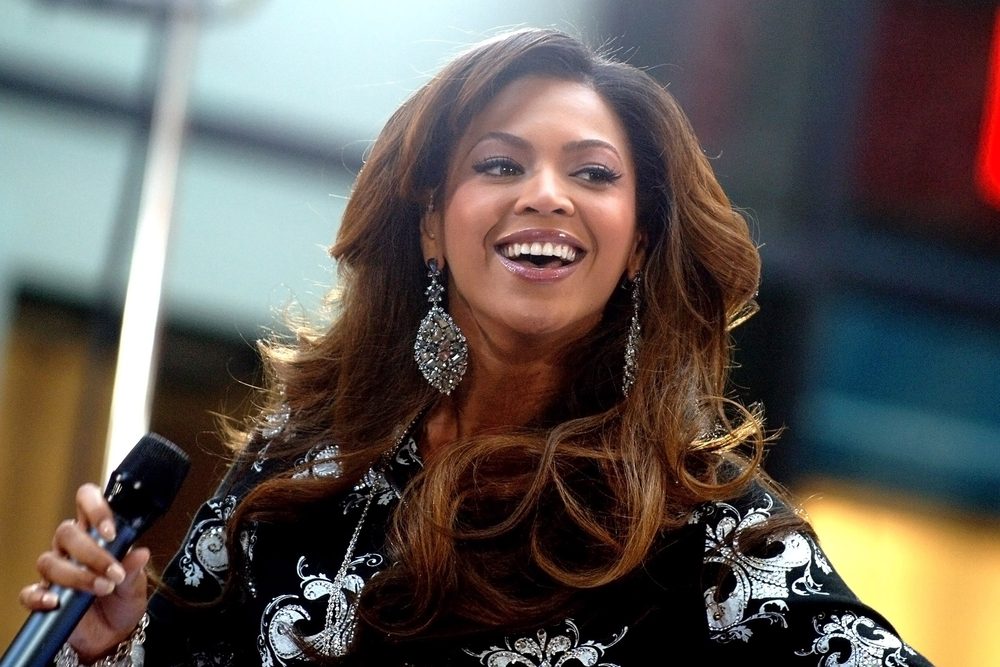 Jay Z and Beyonce bought this 2 acre Bel Air celebrity home for a steal, with a listed price of $135 million. The 30,000-square-foot main home, which has eight bedrooms and eleven bathrooms, an entertainment facility, and a 15-car garage, along with four pools and a basketball court, are among the six structures on the site.
The Smart House has a helicopter landing pad, bullet proof windows, an indoor gym and wellness center, a specially designed stairway created from exotic wood with stone steps lined in brown leather, 40-foot ceilings in the main living area, and sliding glass walls that can fully retract to access the huge patio and backyard, creating a seamless transition from the interior of the house to the exterior.
These are what make this celebrity home one of the most spectacular on this list.
6. Angelina Jolie 
Angelina Jolie has toured the world and explored a variety of cultures, and her real estate choice reflects her appreciation for the better things in life. Jolie has rented and owned properties in Los Angeles, New Orleans, Malibu and even in the southern France. Angelina Jolie had to look for a house big enough to fit her family. And this is a celebrity home that truly lives up to the expectations!
The breathtaking mansion of $67 million is located in Correns, France. The property that rests on a historic Roman road, Chateau Miraval has a whopping 35 rooms. With olive fields, waterfalls, a private lake, a landing helicopter pad, and a moat, the seventeenth-century castle seems like something out of a fantasy.
The prize winner winery on the 1,200-acre property also produces Chateau Miraval rosé wine. Angelina Jolie and Brad Pitt got married in the chapel at Chateau Miraval back in 2014.
If Chateau Miraval appears to be too beautiful to be true, it most likely is. In fact, it was a source of dispute for the couple when they divorced, since none of them wanted to give it up, but they still co-own the property and produce wine there. At the end of the day, who would be crazy enough to give that up?
7. Tom Cruise 
This celebrity home is known as Tom Cruise's holiday house since it is completely surrounded by rolling mountains. The area is also fantastic for outdoor sports and includes a nice hiking area. The house offers a fantastic mountain view that can be seen from the house's balcony and patios.
The house is totally made up of natural and neutral color tones when it comes to the inside. It contains a huge dining area that encompasses both the main and guest home eating areas. The building is bright, yet the tones are soothing, giving the entire residence a delicate appearance. The interiors feature cedar wood and natural stones. The dining area has sufficient space, making it ideal for their social nights.
There's a private fitness studio, an entertainment room, and library in the house. Outside this celebrity home, there are private basketball, tennis, and hockey courts, a private motorcycle track, and a cozy 1,600-square-foot guesthouse with three bedrooms and three bathrooms to host his friend and family.
8. Ellen DeGeneres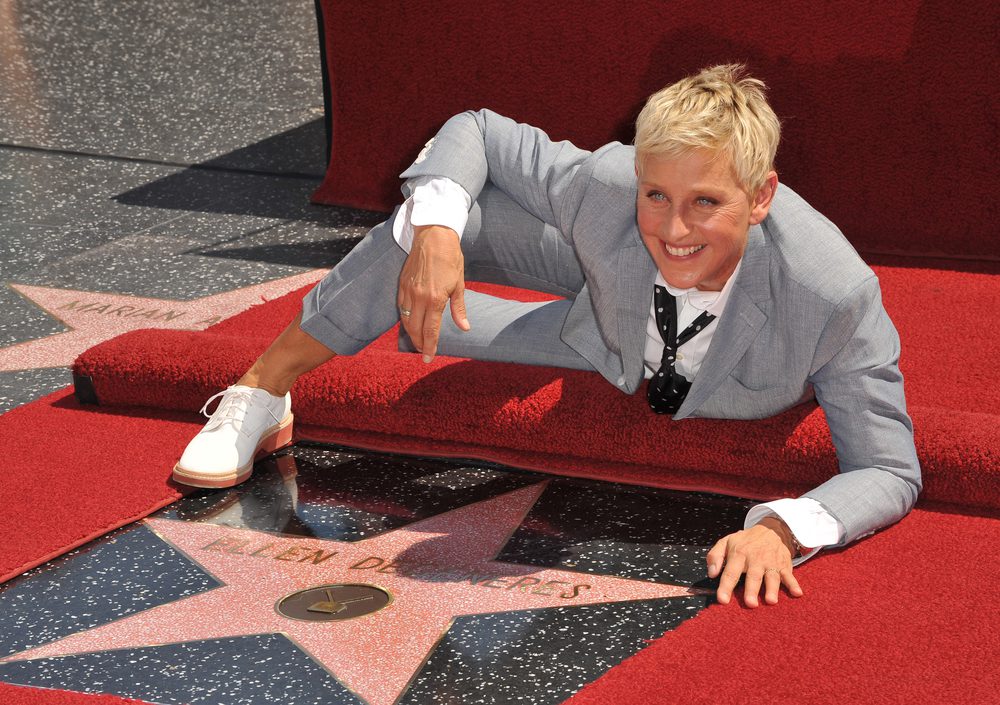 Ellen's gorgeous Santa Barbara celebrity home, which is now on the market, covers little less than 17 acres and overlooks the mountains and the Ocean. The 10,000-square-foot house is, obviously, the focal point. Built in 1930, "The Villa" has six bedrooms and six bathrooms, as well as an 850-square-foot living room with antique exposed beams, 18th-century Italian flooring, a fireplace, and a library.
The indoor-outdoor living area, makes it simple to enjoy everything the outside space that features a pool, an outdoor cooking area with a pizza oven, underground tennis court, and beautiful gardens with fountains. Ellen is a well-known real estate magnate in California, where she regularly flips houses. She paid nothing less than $26.5 million for this villa in 2012.
Which of these celebrity homes would YOU live in? Share your thoughts in the comment section below and tell us your favorite. 
And if you enjoyed this article, make sure you also check out: 8 Surprising Jobs Celebrities Had Before Fame.
(Visited 925 times, 1 visits today)