As many of you have already noticed, Donald Trump never thinks twice before making a statement, and he definitely doesn't think about his position. He also has no problem insulting women, regardless of their status or what kind of individuals they are.
There is an endless list of pretty awful things Trump has said about women. So, let's find out about 10 of the worst.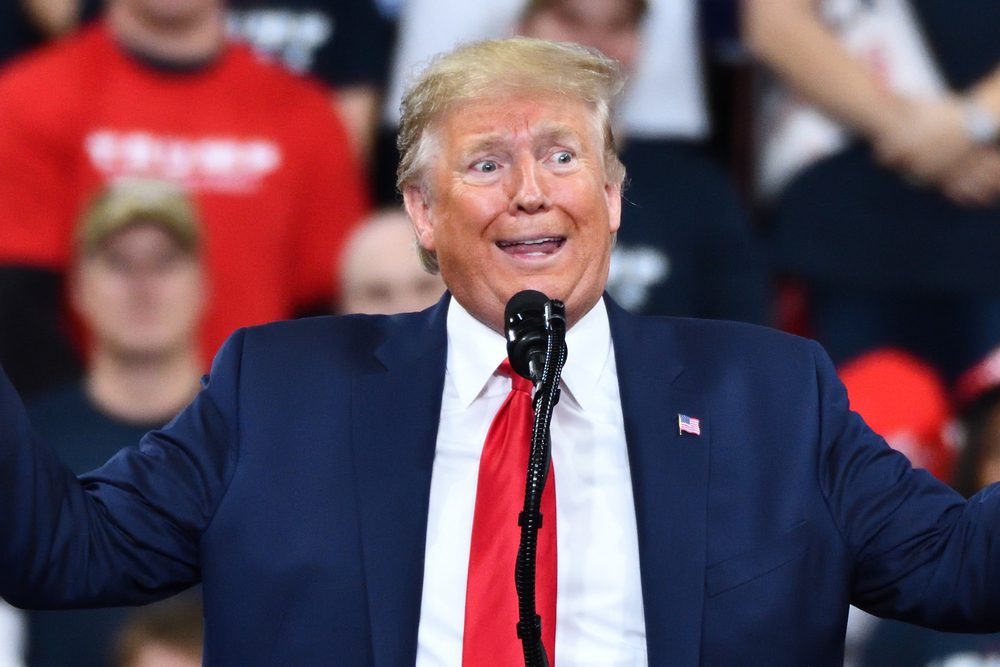 1. About Halle Berry
During an interview with Howard Stern from 2013, Trump was talking about the looks of various famous women. About Halle Berry, he said: "I love her… upper body". During the same interview, Trump also said that she has beautiful skin, but what he doesn't like about her is that there's always drama surrounding her.
2. About Carly Fiorina
While watching a newscast together with Paul Solotaroff, a Rolling Stone writer, Donald Trump saw a sequence in which Caryl Fiorina was talking about his momentum. He then stated: "Look at that face! Would anyone vote for her?
Can you imagine that as the face of our next president? I mean, she's a woman, and I'm not supposed to say bad things, but really, folks, come on. Are we serious?"
Later on, he stated that he was talking about Carly's persona, not her face. Carly gave her response regarding this matter during Megyn Kelly's FOX News show: "Maybe, just maybe, I'm getting under his skin a little bit because I am climbing in the polls".
3. About Stormy Daniels
In 2018, Stormy Daniels filed a defamation suit against Donald Trump, after she was given an amount of money by Trump's attorney so she wouldn't make the affair that they had public. A day after her suit was dismissed by a federal judge, Trump tweeted: "Great, now I can go after Horseface and her 3rd rate lawyer in the Great State of Texas".
Because his actions meant that he violated the campaign finance law, a few weeks after, during the referendum on the president, pools showed that women were turning against Donald's allies from Congress.
4. About Cher
During an interview with Greta Van Susteren, Trump commented that what Cher said about Governor Romney -one of his friends- was inappropriate. He called both her and Rosie O'Donnell losers.
He then went on and said "But I – you know, I understand Cher and Cher is somewhat of a loser. She's lonely. She's unhappy. She's very miserable. And her sound-enhanced and computer-enhanced music doesn't do it for me, believe me." Cher is also known for insulting Trump whenever she has the opportunity, either live or through tweets.
5. About Hillary Clinton
During a Democratic debate with Hillary Clinton, she took a break while Donald was saying his speech and went to the bathroom. Trump said that he knows where she went and he didn't want to talk about it, as it was disgusting: "I know where she went, it's disgusting, I don't want to talk about it".
Talking about the presidential race between Hillary and Barack Obama from 2008, Trump affirmed that Hillary got "schlonged" by Obama: "Even in a race with Obama, she was gonna beat Obama. I don't know who would be worse, I don't know, how could it be worse? But she was going to beat — she was favored to win — and she got schlonged, she lost, I mean she lost."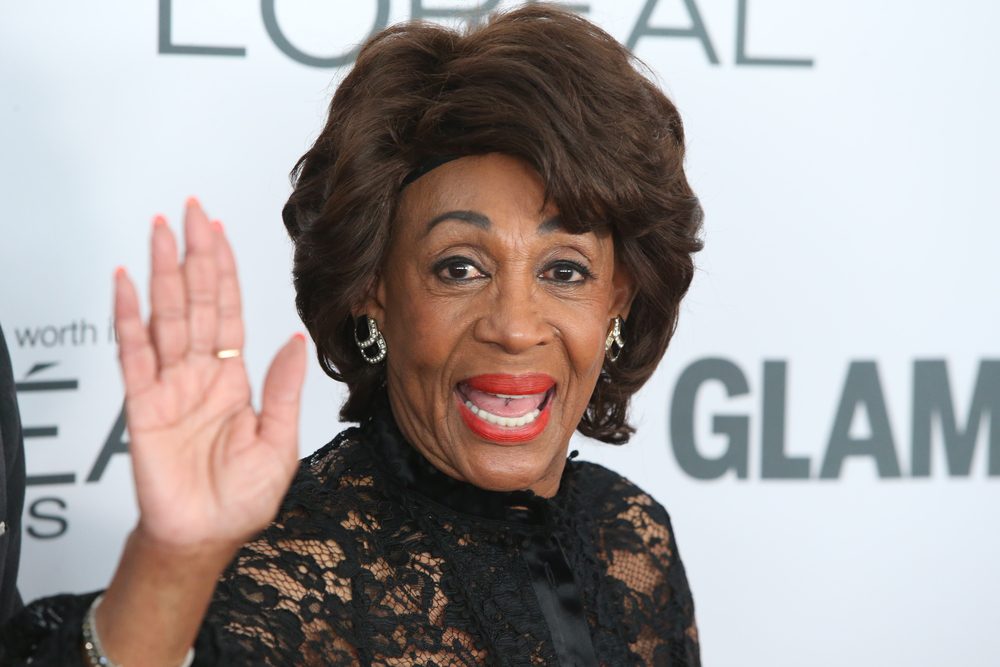 6. About Democratic Representative Maxine Waters
After Sarah Sanders –the White House press secretary- was kicked out of a restaurant because she works for Trump, Maxine Waters began to encourage people to do the same thing to all the people who work for Trump.
During a rally in Los Angeles, Maxine said: "If you see anybody from that Cabinet in a restaurant, in a department store, at a gasoline station, you get out and you create a crowd, and you push back on them".
As a result of her statement, Trump wrote a tweet in which he called her "an extraordinarily low IQ person," stating "Congresswoman Maxine Waters, an extraordinarily low IQ person, has become, together with Nancy Pelosi, the Face of the Democrat Party".
7. About Arianna Huffington
In 2012, Donald Trump proceeded to insult Arianna Huffington –the editor of Huffington Post- as a response to an article written by Jack Mirkinson. Entitled "Donald Trump: Why so moody?", the article talks about Trump's mood and proceeds to analyze "the source of his misery".
Later on, Trump wrote a tweet in which he insulted Huffington: "@ariannahuff is unattractive both inside and out and I fully understand why her former husband left her for a man- he made a good decision."
8. Heidi Klum
During an interview with the New York Times, Trump compared the way his wife's body changed after she gave birth to Heidi Klum's. After praising the way his wife's body looked after giving birth, he then proceeded to insult Heidi's, stating "Sadly, she's no longer a 10."
To show that she doesn't care about what Trump has to say about her, Heidi posted a video of herself wearing a shirt with a paper with a "10" on it. Someone wearing a Trump mask comes behind her, ripping the shirt off, only to reveal another shirt with "9.99" written on it.
9. About Lindsay Lohan
Each time he appeared on The Howard Stern Show, Trump would engage in sex talk with the host, and they would mostly talk about female celebrities. In December 2004, they started talking about Lindsay Lohan. At first, they talked about her physical appearance and her father, then Trump said: "She's probably deeply troubled and therefore great in bed."
And so, the two of them went on to talk about how s*x with Lindsay, who was just 18 at the time, would be. Later on, a representative for Lindsay told CNN that she chose to ignore the comments made by the two of them, as she was focusing on her important projects.
10. About Rosie O'Donnell
The quarrel between Trump and Rosie O'Donnell has been going on for a long time, ever since Rosie publicly insulted Trump in 2006, calling him a hypocrite. After being accused of mocking a teenage beauty queen by Hillary Clinton, Trump decided to attack Rosie again, saying: "Somebody who has been very vicious to me, Rosie O'Donnell, I said very tough things to her and I think everybody would agree that she deserves it and nobody feels sorry for her".
In this article, we only presented you with 10 harsh comments that Trump made about women and only 10 women who have been the targets of his remarks, but the list is wider than this. Trump is known for attacking women whenever he has the chance, without thinking about his position.
He has insulted women during interviews, speeches, and TV shows. His Twitter account is also full of inappropriate remarks addressed to women and he also uses some mean adjectives to describe them, such as "fat pigs", "dogs" and "disgusting animals". However, this doesn't mean that he only says bad and awful things about women.
The former president also speaks his mind when it comes to men.
Next read: 10 Things You Didn't Know About Ivanka Trump
(Visited 1,209 times, 1 visits today)