…Have you ever wondered if there might be something weird in your basement, such as a person, a skeleton, or even a dangerous animal?
I've always lived in apartments, so I've never had any problems with hidden or forgotten things in my basement, but I know that there are many people out there who've had some weird experiences.
I'm all about stories, especially creepy ones, that involve some paranormal activity or murders. If you're just like me and you want to read something interesting, this is the article for you.
I was surfing on the Internet the other day and I came across some unusual things about basements some people said online. As we all know by now, frightening and macabre basements are predominant in horror films, such as in The Conjuring or The Silence of the Lambs.
However, sometimes reality is even more terrifying than the action in the movies, so nothing can compare to the real-life weird and creepy things discovered by ordinary people underneath their own homes.
From medical items, dangerous animals, and skeletal remains, to even people, this list of ghoulish things found in the basement will surely give you chills down your spine.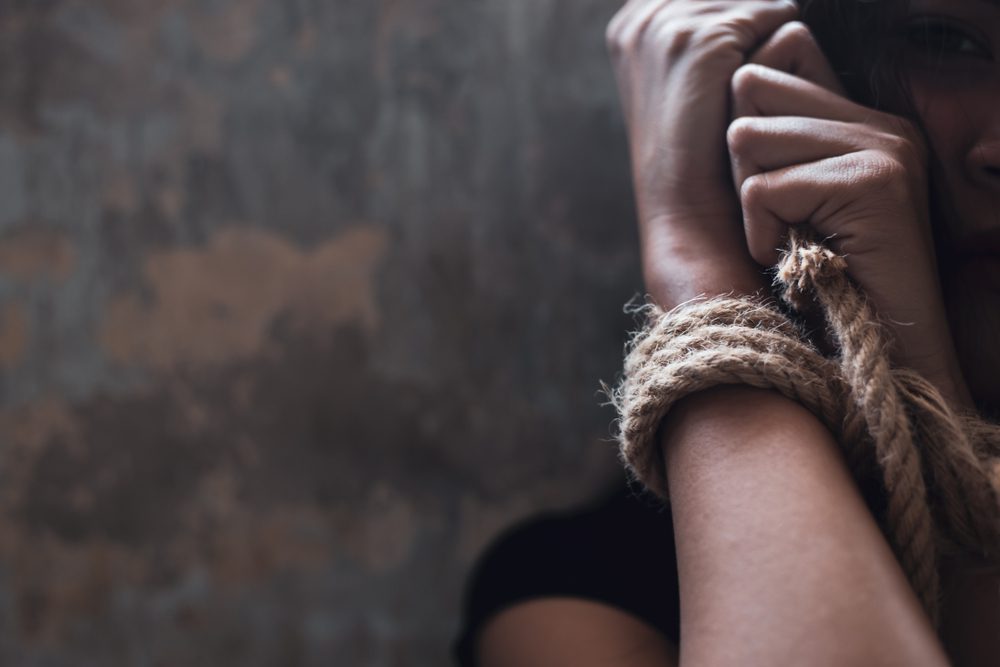 1. Kidnapped Women
We're starting off this list with something extremely creepy: three women kidnapped and held in a basement as slaves for over 10 years. The whole thing happened in 2013 in Cleveland when a man named Ariel Castro was arrested after he kidnapped three women, Gina DeJesus, Amanda Berry, and Michelle Knight.
They were held as prisoners in Castro's basement for more than a decade until one of his neighbors heard a woman's crying coming from his house.
The man alerted the police and the aggressor was sentenced to life in prison. A few weeks later, he was found dead in his cell, after he hung himself.
2. Proof of Diabolic Rituals
At first, we might think this is a joke, but an Imgur user stated that he found some evidence of Satanic rituals both in his basement and attic.
He stated that the real estate agent didn't show him any of the chambers before he moved in. Even though he got scared and found the whole thing weird and creepy, he couldn't miss the chance and photographed the whole thing.
3. A Huge Alligator 
A man from the city of Lansing, in Michigan, wanted an unusual pet, so he kept a 200-pound alligator in his basement for more than 20 years.
This uncommon pet was found by a handyman, who called animal control. As it turned out, the owner of the house kept the alligator a total secret, the only exception being the time when he took it out for a walk in his backyard.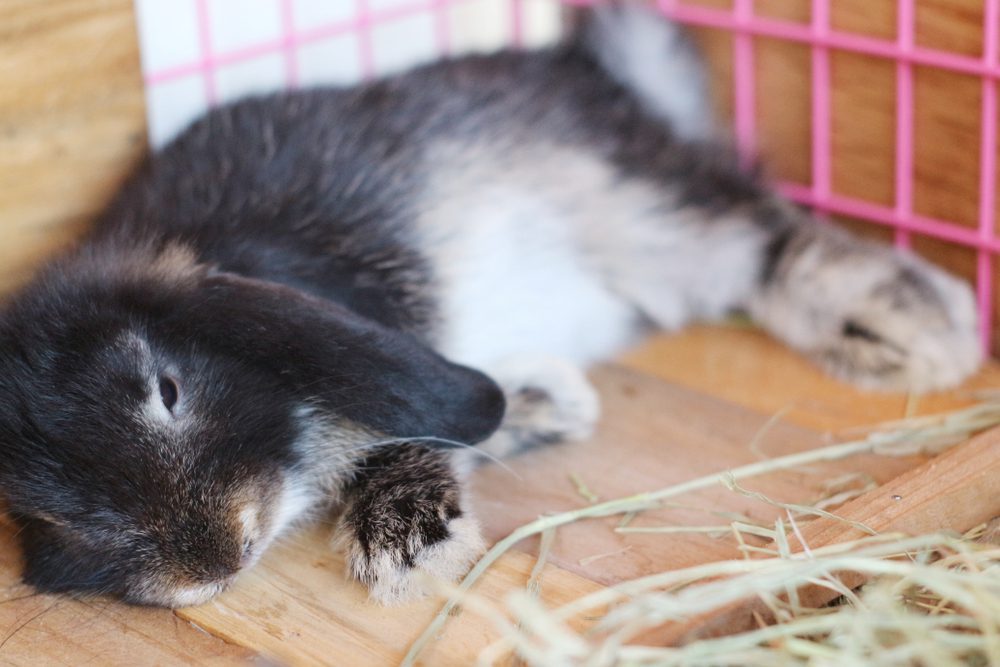 4. Rabbits
29 rabbits were found in a basement of a house in Saukville, Wisconsin. The animals were kept in cages and they had been left without water and food for a longer period of time.
Even though they had a decent weight, they suffered some hair loss because of the dark environment. The rescue team stated that there were 30 rabbits initially, but one of them died before it was saved.
Investigators tried to find out who was responsible for this unfortunate event, but we don't have any information regarding the ending.
5. Fetuses in Jars
While they were working on remodeling an old building in the city of Hannibal, Missouri, the crew discovered two fetuses that were preserved in jars that contained formaldehyde in the basement.
After they found the fetuses, many people started spreading rumors that many years ago, the property once housed an illegitimate abortion clinic.
…True or not, the whole discovery was very strange!
6. A Secret Chapel
In 2010, Pat and Diana Farla, a couple from Telford, Shropshire in the United Kingdom had a few drinks on a Friday night and they decided to explore their house and finally find out what was behind the metal grid on their floor.
The things they discovered left them completely amazed because there was a chapel underneath their home. They decided to find out more about it, so they had talked to some historians in town.
As it turns out, the secret chapel served as a place of Catholic refuge, for other dissident religious groups or even as a corner of worship for persecuted Catholics. Another interesting fact about this hidden chapel is the fact that it might be dating back to the 1700s.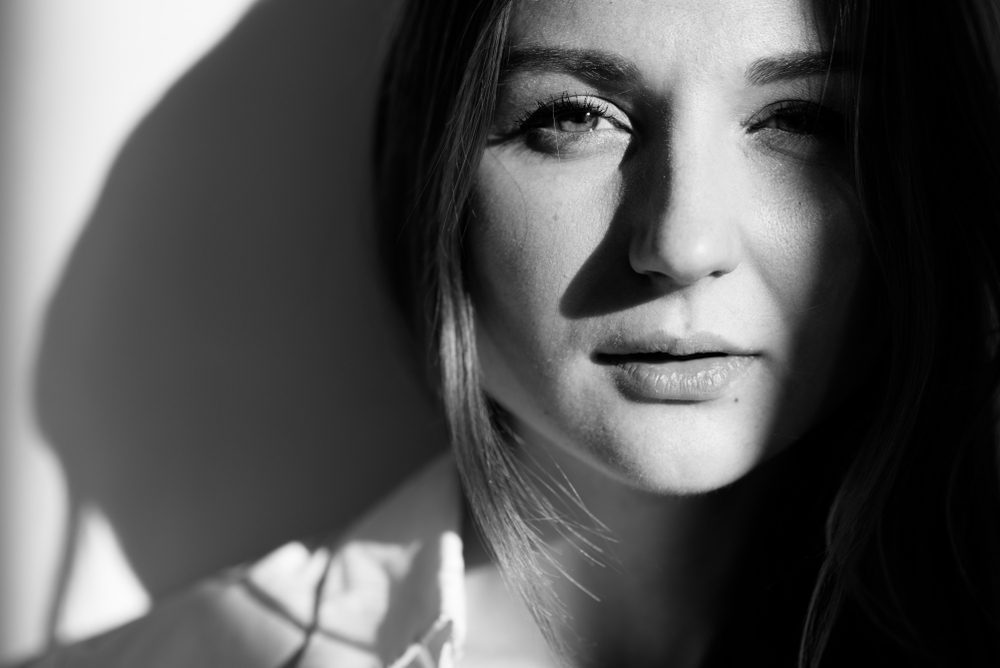 7. An Enigmatic Woman
In April 2020, the mayor of the city of Bowling Green, Kentucky, Bruce Wilkerson, discovered that there was a mysterious woman staying in the basement of his house.
According to his statement for WKNY-TV, he heard noises coming from his basement and he also smelled cigarette smoke. After a while, he saw blood on his cellar door and also a bag that was full of women's clothing.
He searched the whole basement to discover the woman that was living there, but he couldn't find her. He called the police and asked them if there were any women reported missing, but he didn't have any luck with them.
When he went into the basement the second time, he saw that woman and he described her as being in her 20s, with long, brunette hair. She told him that she was just hiding from someone, but she didn't offer any further details and she ran into the street.
The mayor had no idea how long that woman had been living in his basement, but he noticed that she didn't steal anything from him, so he didn't press any charges.
8. Skeletal Remains In Benjamin Franklin's House 
In 1997, beneath the soil of a basement, a group of people discovered the skeletal remains of more than 28 bodies. At first, the police thought that it might be the work of a serial killer, but after they did more research, they discovered that those bones were actually from the mid-1700s.
Experts believe that the house on Craven St. in London used to belong to the American founding father Benjamin Franklin. In-depth documentation revealed that the property was used by William Hewson as a hidden anatomy school.
During that time it was forbidden to dissect corpses, even if it was for medical research. However, Franklin decided to help Hewson, so he allowed him to use his basement as a secret medical classroom, where students could learn about anatomy without being scared of any consequences.
9. A WWII German Panzer Tank
In 2015, a man who lived in a rich German suburb of Heikendorf was discovered with an inoperative Panzer tank dating from World War II, which he kept in his basement.
And that is not all! In addition to the tank, he also had a German torpedo and cannon. As it turns out, he was passionate about that period of time, so he was a devoted collector of arms that were from World War II.
According to several sources, this man's tank was very popular in town. The mayor of the city stated that the man was "chugging around in that thing during the snow catastrophe in 1978".
…However, I can't stop myself but wonder, how did he manage to fit a tank into his basement?
…If you liked reading this article, we have plenty more just like this one! If you want to read some more before you head out, make sure to check this one out as well: 8 Celebrities Who Have Stunning Siblings! 
(Visited 1,520 times, 1 visits today)