At the rate at which Aldi is expanding in the United States, you would be a fool not to stop and wonder why. The reason is just as good as any, but with their affordable prices and great quality products, they deliver on their promise to provide the best quality groceries at exceptional prices.
Compared to some other chains in the United States, their prices are even 50% lower, and you don't have to worry about racking up a high bill after leaving the store. Amazingly, almost 90% of their products are store brands, occasionally mimicking the packaging and taste of well-known brands!
We investigated the store ourselves and double-checked what shopping experts had to say about the German retailer. This is how we gathered the products you definitely have to keep in mind when you stop by the store! Let us know if you have any other products you love from Aldi that we might have missed!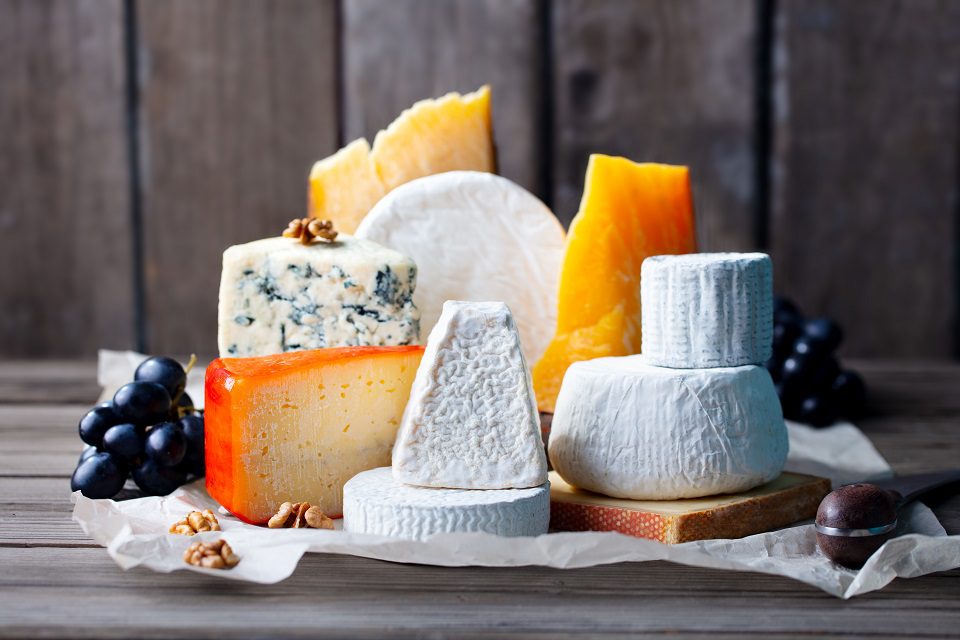 Cheese
Cheese is in a category of its own when it comes to Aldi products, as it's one of their best-known assets (and one of their most awarded)! In their cheese selection, you will be able to find a lot of different flavors, from gouda to grass-fed aged cheddar, and even more special cheeses, such as blue cheese and Montego cheese.
They have won numerous awards for their cheese, so you know that they don't skimp on quality. And generally, any of them range anywhere from $2 to $5, so you don't have to worry about them being too expensive. It's a Godsend for every cheese lover out there, so when you're preparing your next charcuterie board, stop by Aldi!
Canned foods
Think about what you can find in canned form, and Aldi will have it. You'll be able to find all of the basics, such as tomatoes, apple sauce, and various vegetables, as well as more specialized items, such as broth, tuna, and beans. Just make the trip to the closest store and walk through the canned food aisle. We're certain you'll find what you're looking for.
The best thing is that the prices are amazing, with some of the lowest hitting just $0.65!
Bread
The bread selection at Aldi is absolutely amazing when it comes to variety. No matter what you are looking for, you'll most probably be able to find it: from whole wheat to brioche, to Italian bread and rolls, bagels, English muffins, you name it, they might just have it. And we're not just saying that!
The ratings for their bread are some of the best, and the prices are some of the most reasonable we have seen lately. The average price for a fresh white bread loaf in the United States is $2.46, while Aldi's is only $0.89. Name a better bargain, and we will wait!
Yogurt
Besides cheese, you should also look at the other dairy products Aldi offers. You will be surprised at the variety. Not to mention, yogurt has the best deal out of all of them: only $3.69 for a 32-ounce container, while single-serving yogurt comes down to $0.39 each. Of course, depending on what type of yogurt you eat, the price will differ, but it won't be very different.
Cereal
Have you ever wondered if there were better options than the big brand-name cereals? After all, part of the price we pay is for the brand, not for the cereal. Aldi has a huge selection of cereals, which also includes dupes for your favorite brand-name cereal. What makes it even more worthwhile, besides the lower price, is the fact that these are made with less sugar and many of them only use natural dyes. Overall, you will have a healthier breakfast this way!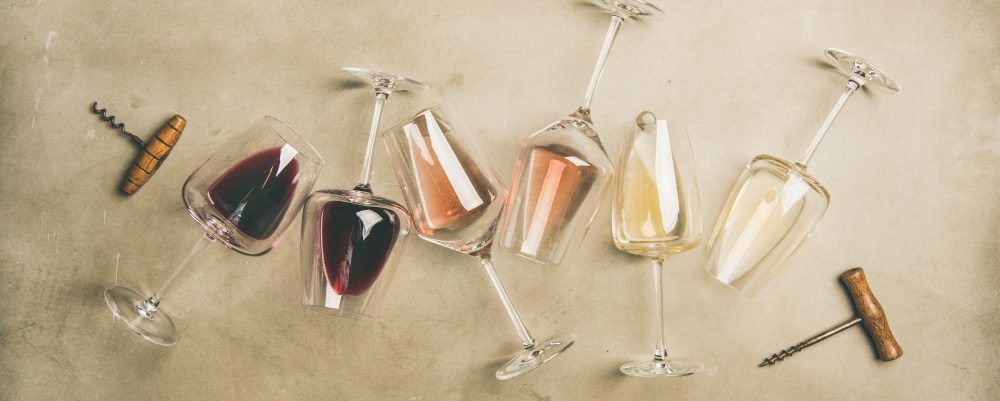 Wine
If you're looking for a delicious wine that will not break the bank the next time you are throwing a gathering, you should definitely check out Aldi's selection. After all, if there's one thing they are known for, it's wine! Multiple wines from their selection are recognized as extremely good wines. They have even won awards in local and international competitions, such as the American Masters of Taste Awards, the International Wine and Spirit Competition, and the Wine Spectator.
According to Refinery29, there are more than 37 varieties of wines that will cost you less than $10. Despite this, prices might vary from store to store.
Organic goods
If you're a fan of organic goods, you should definitely give Aldi a chance, as it has a fantastic range and, more importantly, amazing prices. Especially when compared to other food stores or sites. Per Go Banking Rates, the German retailer has the lowest prices on the market when it comes to anything organic.
Whether we are talking about organic produce, grains, coffee, or even beef, this is your best chance to get them at the best price. It is estimated that Aldi's organic produce is almost 50% cheaper than any of the options you can find at Whole Foods.
Anything from the Red Hot Specials
It's always a yes when it comes to special offers. And, as expected, Aldi has their own special section for them. It's called the "Red Hot Specials," and on a weekly basis, they offer even better deals for all your favorite products! You can find almost anything in this section, and we are sure that there will be something that will catch your eye.
Head over to the retailer's site before you go to the store, so you know what to keep an eye out for: that's where you'll find all the updated deals for the week you are in.
Produce
This is not an all-win category for Aldi, but for certain products, it is almost impossible to find better prices. In a price comparison test made by The Kitchn, certain products such as strawberries, avocados, apples, and blueberries retail for less than in big established chain stores such as Whole Foods, Trader Joe's, and even Costco!
Others are also just as affordable, and it would be hard to deny that, as long as there are some mixed quality reviews. Just make sure to check what you're buying thoroughly, and you'll be fine.
Paper plates
They're not the best purchase when you think in economic terms or if you try to be frugal. But at the same time, in certain cases, you just can't fathom having to wash that many dishes. This is where Aldi comes to your rescue with their paper plates. Next time you are helping with the organization of a big event, make sure to keep them in mind.
When it comes to price points, it is almost impossible to find a better deal, especially when you often find these paper plates in the red-hot deals section! It's going to make cleaning up easier, and paper plates are always a better alternative to plastic ones. So for the next neighborhood BBQ, stop at Aldi for the plates and forget all about dishwashing!
Meat
You should always keep an eye out for special offers and specialty products, no matter what store you plan to shop at. When it comes to Aldi, you have to keep Wednesday in mind, as that's the day when they have their famed "Fresh Meat Special Buy". They offer top-cut meats at very low prices, so you can expect to get a bang for your buck for cuts such as brisket or even pork chops!
Just keep in mind that, like you, other shoppers are keeping an eye on this special offer! So if you find something you really want to get, you've got to get there early so it doesn't sell out.
Butter
You'd be surprised just how often you end up using butter. From using it in both sweet and savory dishes to using it instead of oil when sauteeing ingredients, butter is an important staple in the kitchen. According to multiple reports, you can find cheaper butter than Kroger's at Aldi for just $2.56 per 16 oz.
So while Walmart has the same deal, it doesn't hurt to keep it in mind when you are visiting the German store next time!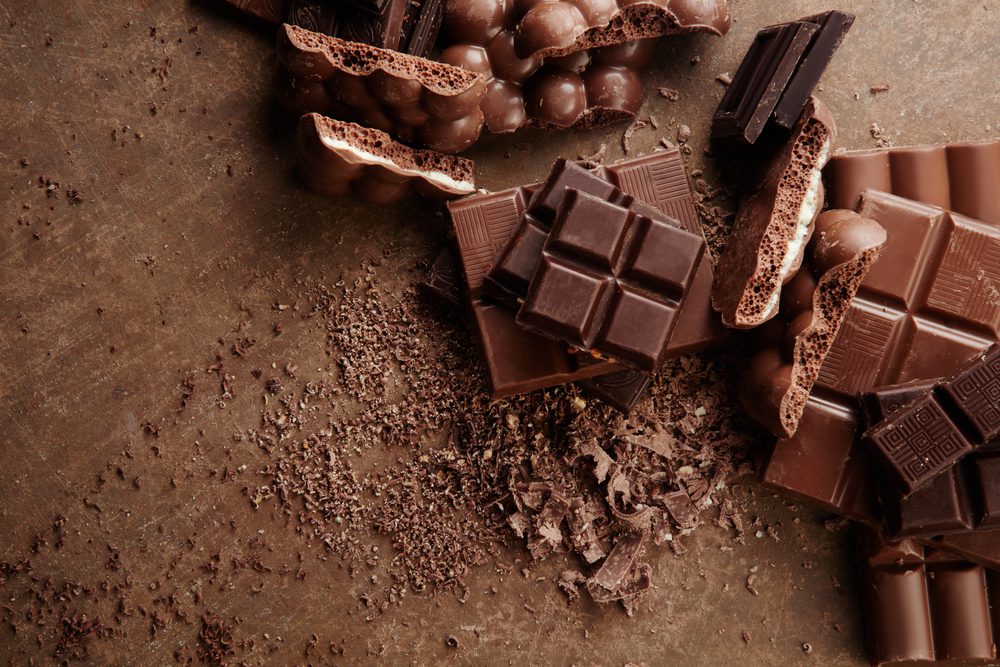 Chocolate
We talked about wine earlier, but another staple you can find here is chocolate! The German company has a lot of European suppliers, so a lot of their products are imported: this includes their chocolate. And they won't disappoint you when it comes to quality! Aldi's chocolate is high quality and tasty, guaranteed to make your baked goods taste amazing. And all of that for an amazing price, as you can spend as little as $2 for 4.4 ounces.
Aldi Baking Essentials
You are set with the butter and the chocolate, but you can always make sure you complete all your pantry essentials! Aldi can take care of all of them for all the must-have things you need to make any baked goods. Compared to other name brands, the ones you can find at the German retailer are a bargain for all the essentials, like sugar, oil, and flour.
For example, when we talk about brown sugar, for a 32-ounce bag, you pay only $1.29 for Aldi's brand, Baker's Corner, while for Domino's, you pay over a dollar more, $2.69. It may not seem like much, but for some of these essentials, there is virtually nothing different in the end product. So all you do is pay more in the long run.
Milk
If there is another Aldi staple that you should definitely add to your grocery list, it is milk! This is because, according to the CEO of Credit Repair Companies, Andrew Roderick, their milk is on average 50% less expensive than that of their competition. It's so cheap that more often than not, new shoppers will double check the labels, to make sure it hasn't reached the expiration date.
You may think that there is bound to be something fishy with their milk if the price is so low. However, a high price doesn't always mean a premium product, and a low price doesn't mean it's bad. Not to mention, the German retailer proudly displays their promise that ALL the milk they sell is free of artificial growth hormones, which other cheap brands use to increase the liquid quantity.
If you're looking for more bargains, check out these secrets only employees know about Walmart!
(Visited 936 times, 1 visits today)