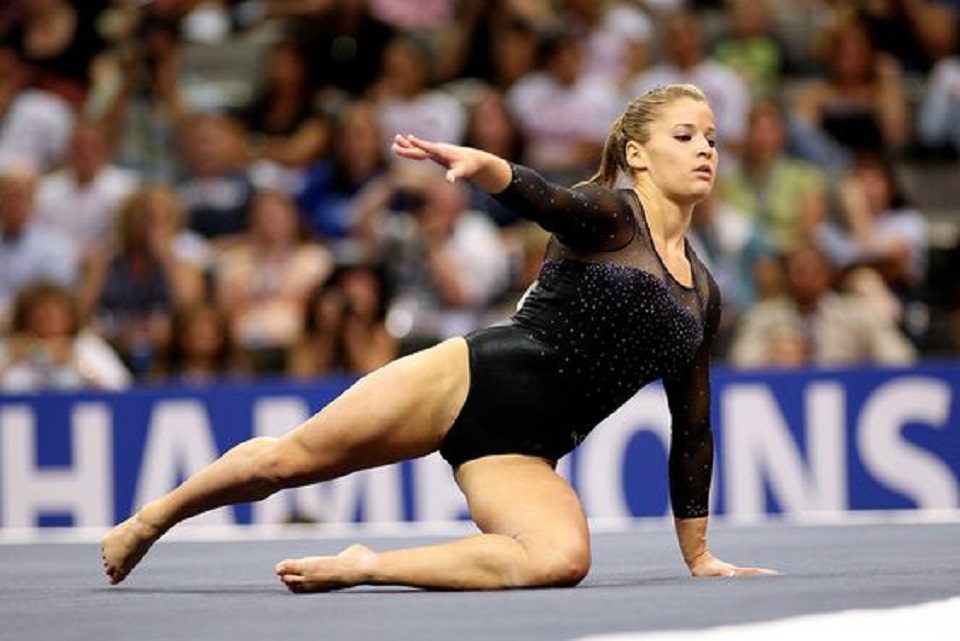 4. Alicia Sacramone
Alicia Sacramone is both a good-looking and talented girl from Boston, Massachusetts. She's had an athlete's spirit ever since she was born and when she was just 5 years old, she started dancing and three years later, she began training as a gymnast.
Sacramone was very good at both of them, so in 2002, she started to compete in the exclusive ranks and a year later she joined the country's national team.
This brilliant girl managed to win 10 gold medals in only 6 years and she is one of the players with the most medals obtained in gymnastics, along with Nastia Liukin and Shannon Miller.
Her accolades don't end here, because she is the second-most decorated American gymnast when it comes to World Championship history.
(Visited 79,596 times, 1 visits today)