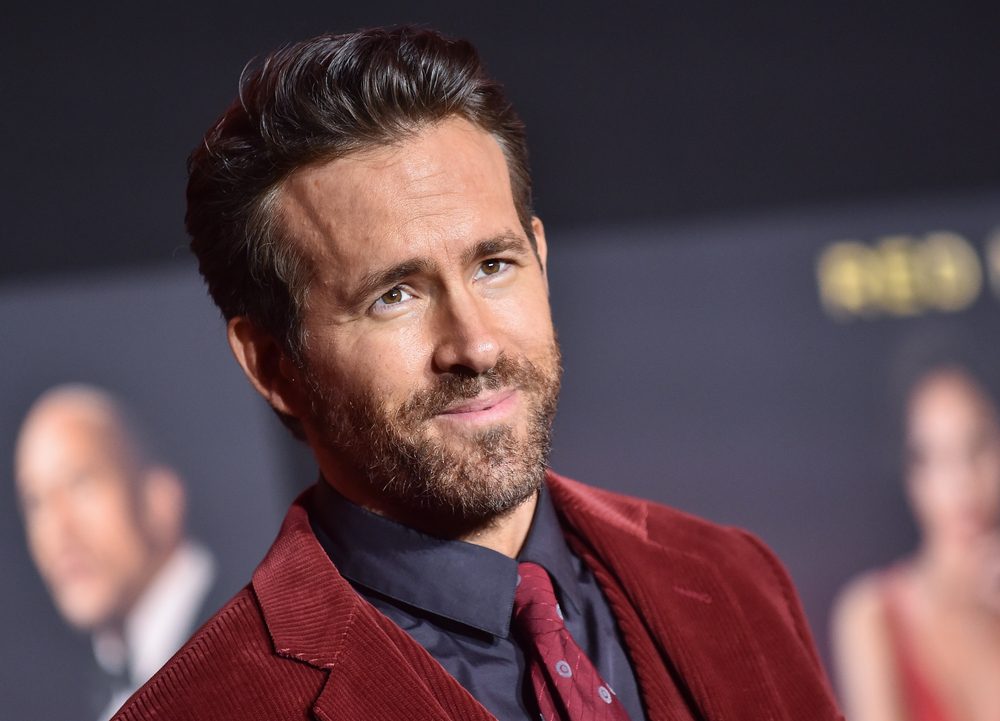 Who is the most famous actor in Hollywood history? Is it Danny DeVito or is it Robert Downey Jr? Let's not forget about the Deadpool star, Ryan Reynolds, or the young Tom Holland from Spider-Man! A few best actors of all time are certainly on top of the list, such as Tom Hanks, Jack Nicholson, and Denzel Washington. This "world-famous actors" list is so big you can't even imagine!
Out there is a list of popular and notable actors, performing in roles left and right, but who would top the list as the most famous one?
Answers on this subject actually exist and you will be surprised! Which one is your favorite actor? Have you met one of them in person?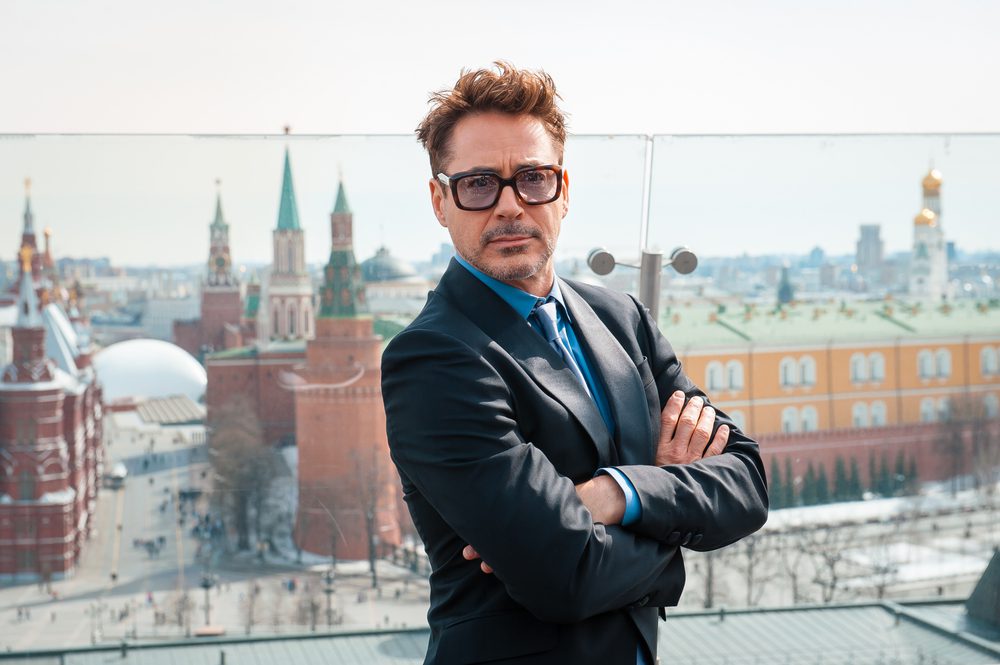 1. Robert Downey Jr
…mmm the charming Iron Man! Robert Downey Junior was huge in the '80s and '90s era, but he gained his "Star Status" in 2008 when he was hired by Marvel Cinematic Universe. From 2013 to 2015 he was one of the highest-paid actors.
He also played in Sherlock Holmes in 2003. Don't forget about the amazing black comedy movie Kiss Kiss Bang Bang from 2005, the mystery thriller Zodiac from 2007, and Tropic Thunder from 2008. What an amazing actor right?
Do you like him? Which movie is your favorite? Tell us down there in the comments.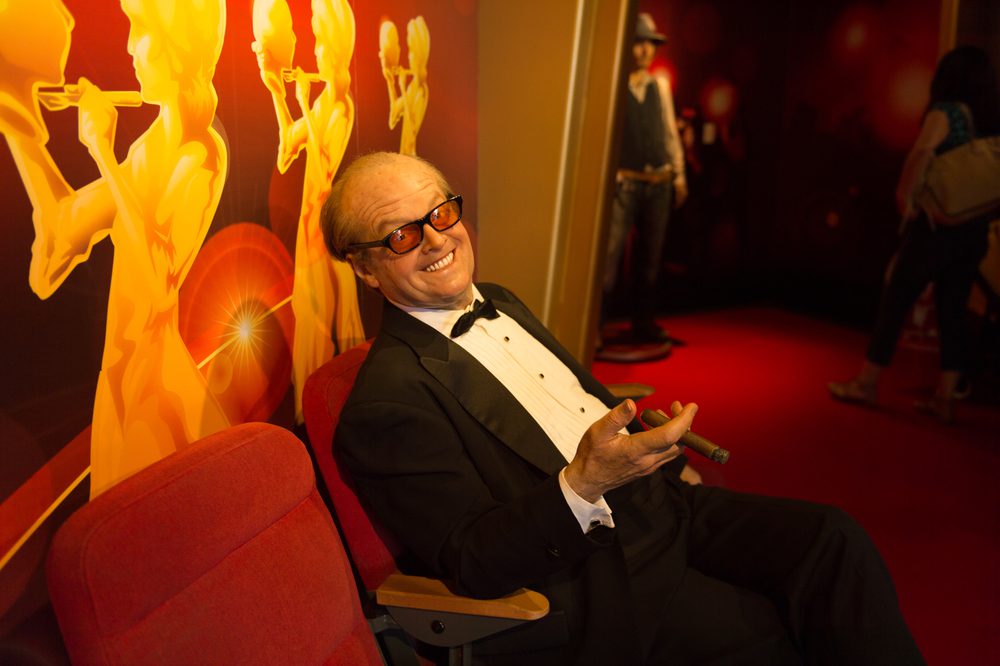 2. Jack Nicholson
Whether he's playing the villain in movies like The Shining, The Departed, Joker in Batman, or a hopeless romantic in As Good as It Gets, Jack Nicholson was among the most famous actors who captivated audiences for decades.
During his acting career, he won 14 Oscar nominations.
True to his official retirement announcement, Jack hasn't appeared in a movie for a while, and that makes all of us sad since he was such a great actor back in the days.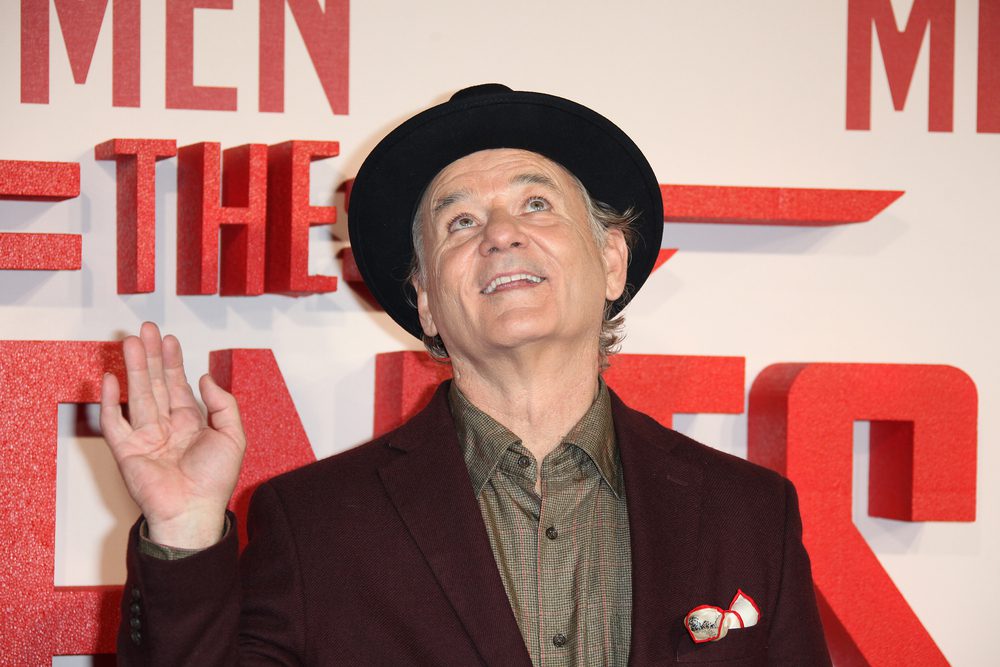 3. Bill Murray
One of the most famous comedians of all time is Bill Murray. "If there's something strange in your neighborhood/Who you gonna call? Ghostbusters!" It's impossible that you haven't watched this iconic movie of the '80s and it's actually one of the titles that made him famous. His unique charm has turned him into of the biggest actors of all time.
What's not to love about Bill?
4. Julia Roberts
Hey there Pretty Woman! Julia is definitely a huge name on the Hollywood scene. From Pretty Woman where she had a starring role with the charming Richard Gere, to Sleeping  With the Enemy, Julia become famous in a blink of an eye.
5. Harrison Ford
With an amazing acting career, Harrison Ford had many leading roles in movies like Star Wars, Blade Runner, and Indiana Jones (including the reboot versions of the movie). He is for sure one of the most famous actors in the cinematic sci-fi universe. What are some other movies where Harrison Ford starred did you enjoy?
6. Patrick Swayze
For romantic movie fans, with a leading role in Dirty Dancing and Ghost (who can get out of their minds the pottery scene? Literally nobody), Patrick Swayze was one of the most famous actors of the early '90s.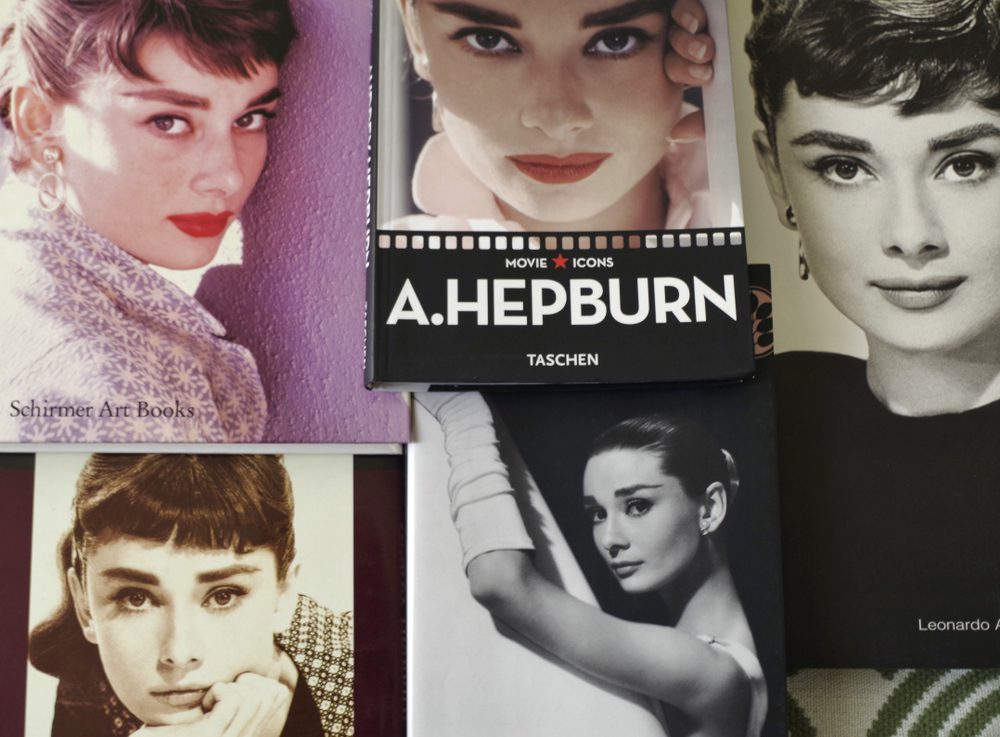 7. Audrey Hepburn
One of the most iconic classic Hollywood actresses is Audrey Hepburn. The famous's Breakfast at Tiffany's star was classified as the third greatest female screen legend of the Golden Age of Hollywood.
8. Keanu Reeves 
When we talk about good looking we are talking about Keanu. One of the sexiest actors in Hollywood is, of course, Keanu Reeves. He starred in The Matrix in 1999, and Keanu gained his celebrity status because of his versatility.
He also played in comedies such as Bill and Ted face the music and action movies like Speed or the unforgettable John Wick. Who doesn't love Keanu? We are eagerly waiting for maybe another John Constantine movie in the DC Universe. Let's see what the future brings!
9. Sean Connery 
Bond. James Bond! The famous Bond from the '60s. Even though plenty of other actors played this iconic spy over the years nobody could compete against Sean. He earned this title very well! Are you a fan of the James Bond franchise?
10. Sandra Bullock
From 2010 to 2014, Sandra was one of the highest-paid actresses in the whole world. But this doesn't stop here because she also won Best Actress from both Academy Awards and the Golden Globes. Awesome right? And because we've mentioned Keanu before, she was his partner in the Speed movie from 1999. So many memories!
Have you watched it? What can you say about it? Tell us your opinion about Sandra in the comment section.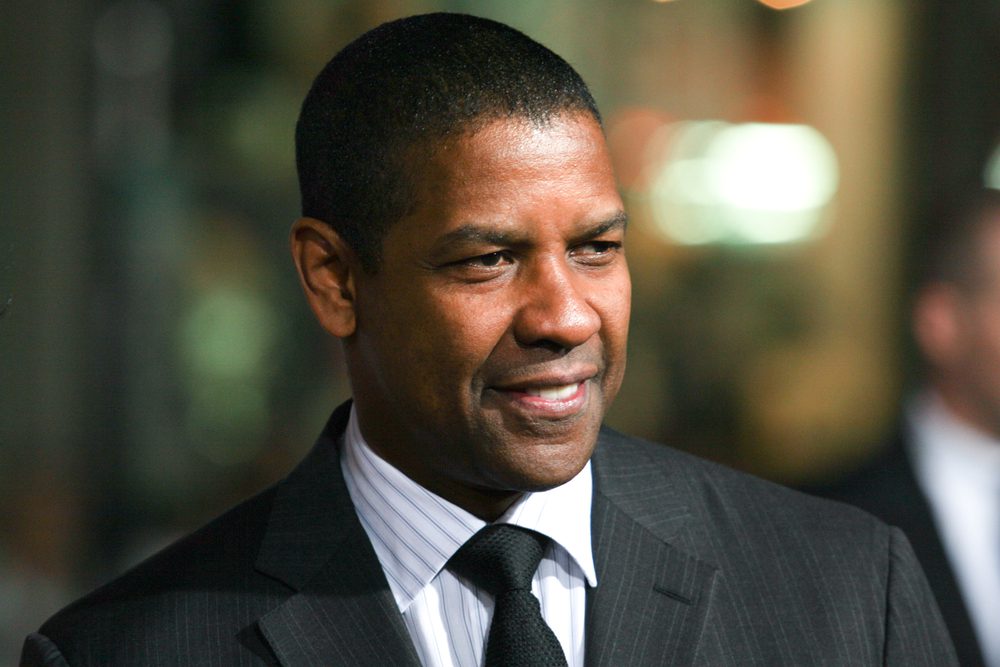 11. Denzel Washington
Denzel is actually best known for his acting in The Equalizer and The Equalizer 2. One of the best action movies released in 2014. But let's not forget the other roles he had in Training Day and Glory. He is one of the most acclaimed and influential entertainers of all time and he won an Oscar 6 times.
Which movie do you think made Denzel famous?
12. Sylvester Stallone 
We all know Rocky Balboa's character. But few probably know that he wrote and co-wrote every one of the three movie franchises he played in. Don't forget about the Rambo five movies from 1982 to 2019 when it was the peak of his career.
A lot of movies made Stallone famous over the years and in 1997, he was nominated for two Academy Awards for Rocky, for Best Original Screenplay and Best Actor. After Charlie Chaplin and Orson Wells, he was the third man in history to receive this title.
13. Christian Bale
Known for his amazing body transformations, Bale is one of the most famous actors of all time. He gained better recognition after playing his role as Patrick Bateman in American Psycho in 2000. For the movie The Machinist in 2014, he lost 63 pounds, and a few months later he gained 100 pounds to star as Batman in Christopher Nolan's Batman Begins in 2015. Are you a fan of Christian Bale? Which movie is your favorite? Tell us in the comments!
14. Tom Hanks
Run Forest, run! Yes, we're talking about Tom Hanks but there are too many awesome movies to count. Ranked as one of the most popular and cultural people in Hollywood, Hanks expanded his talent in 1990 from comedies to dramas mostly. He won two prizes for Best Actor at the Academy Awards. Have you seen Forest Gump? Did you like it?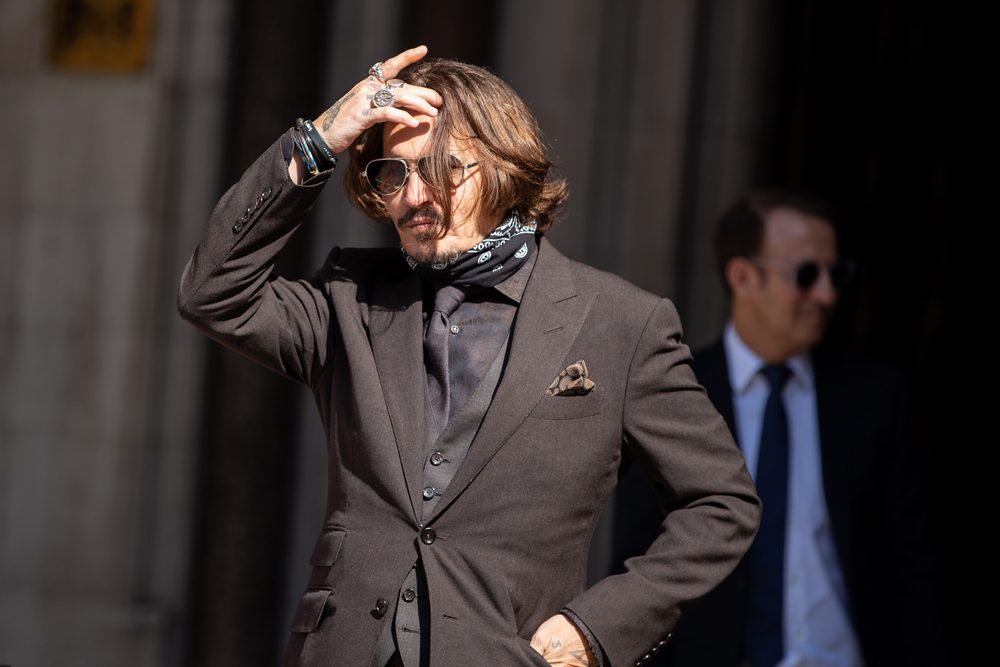 15. Johnny Depp
One of the most iconic actors known for his performances in Sweeney Todd: The Demon Barber of Fleet Street (2008), Edward Scissorhands (1990), Alice in Wonderland, Fantastic Beasts and Where You can Find Them, which brought him $1.3 billion. He collaborated on nine movies with a friend, producer, and director Tim Burton. He won his title as Disney Legend back in 2015. Is Johnny Depp among your favorites?
Takeaway 
Usually, actors are quite controversial figures who spark an immense range of emotions in people. Most of us tend to develop a certain feeling towards an actor we see in a TV Show or in a movie. With a huge list from where you can choose, movies are actually part of our lives.
Since we were kids, we all had one particular character in a movie that we loved. If you are a boy growing up wanting to be like that famous actor who played Batman it's something normal. The same goes for a little girl who desires to be like Carrie Fisher (Leia Organa) from Star Wars. Some of us were lucky enough to meet our idols by the time we became adults.
Who were your idols when you were a child?
And if you found this article interesting, you might also like 9 Celebrities Who Aged Like Fine Wine.
(Visited 481 times, 1 visits today)