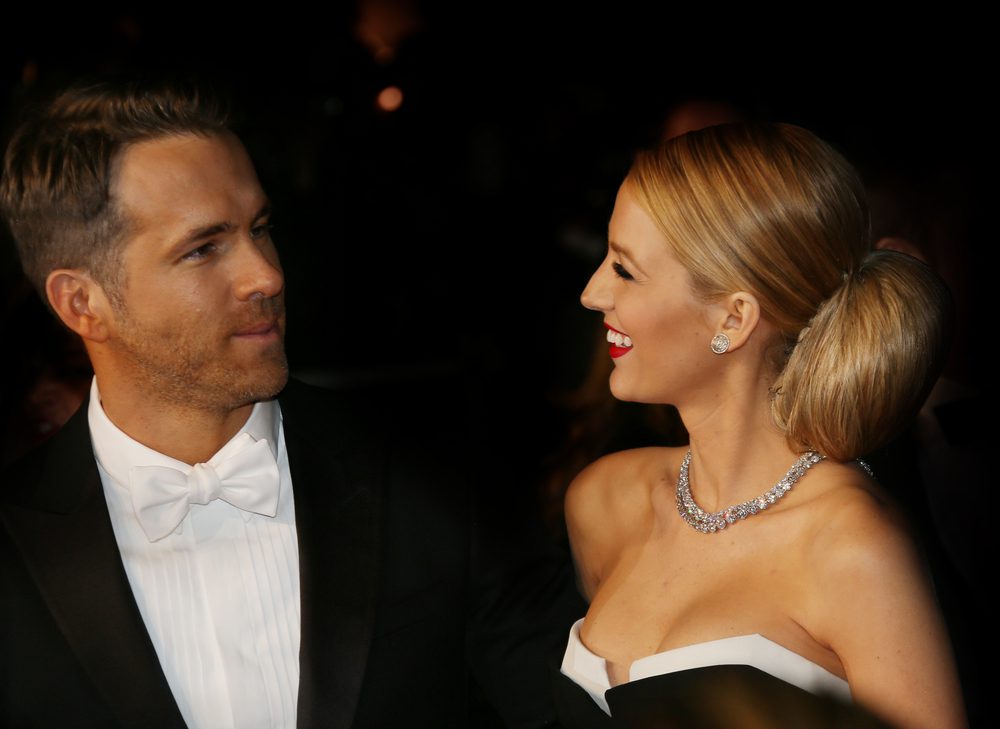 For actors, film sets are the perfect environment for falling in love. At least, for some of them. For example, celebrity couple Alicia Vikander and Michael Fassbender, who played a couple in "The Light Between Oceans".
Naturally, they fell in love with each other when they were making the movie in 2014. Another classic example is when Brad Pitt and Angelina Jolie fell in love on the set of "Mr. and Mrs. Smith". Or, Jennifer Aniston meeting Justin Theroux on the set of "Wanderlust". It makes you wonder…how many couples nowadays have actually met on set? Let's keep reading to find out:
Blake Lively and Ryan Reynolds
The two of them met while they were filming for "Green Lantern" in 2010. Funny fact, they didn't get together IMMEDIATELY, but only the following year, when Reynolds solidified his divorce to Scarlett Johansson.
They have been a couple since the end of 2011. They married in September 2012 at Boone Hall Plantation in Mount Pleasant, SC. We must agree that these two are simply perfect for each other. They have had a lot of cute moments over time, especially on social media.
For example, let's remember that time when Reynolds wished Blake a happy birthday by tweeting: "Just wanted to wish Billy Ray Cyrus a special and magical birthday. I love you from the bottom of my heart. Also, Happy Birthday to my wife."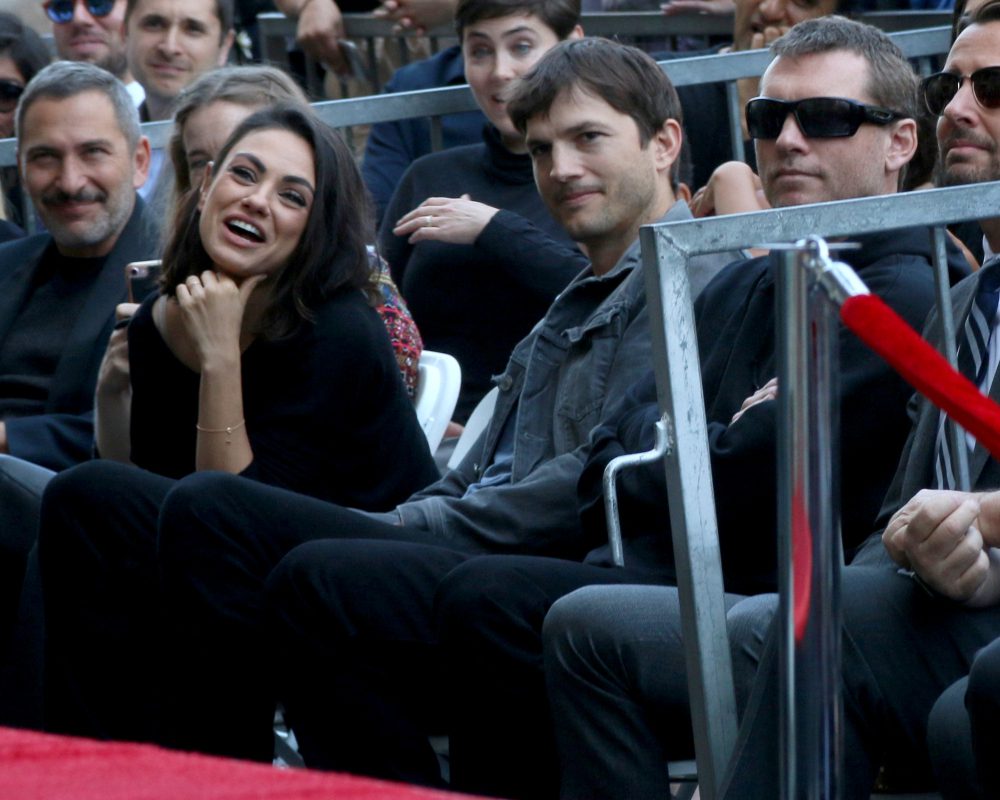 Mila Kunis and Ashton Kutcher
The couple initially met in 1998, when they were both selected to play roles on "That 70's Show". By the way, Mila Kunis was only 14 years old at the time! They didn't officially start dating until 2012 after Kutcher divorced Demi Moore.
They started going out together in 2012 and got engaged two years later. That same year, they had their first child together, Wyatt, and they finally got married in July 2015. Funnily enough, we recently found out that Kunis and Kutcher started their relationship as hook-up buddies. She told Howard Stern about their first hook-up, recalling how "for the first time, he took her breath away".
Eva Mendes and Ryan Gosling
I know it's heartbreaking to read this, but Gosling is off the market, girls! He met his romantic partner in 2011 when he was on set with Mendes on "The Place Beyond the Pines". The couple has managed to keep their relationship very private.
Even so, we know they met in 2011 and are the parents of two beautiful daughters, born in 2014 and 2016. After the birth of their first daughter, Gosling told E! that he's pretty sure he is with the person he was destined to be with. "She's Eva Mendes. There's nothing else I would want more." Well, that's romantic!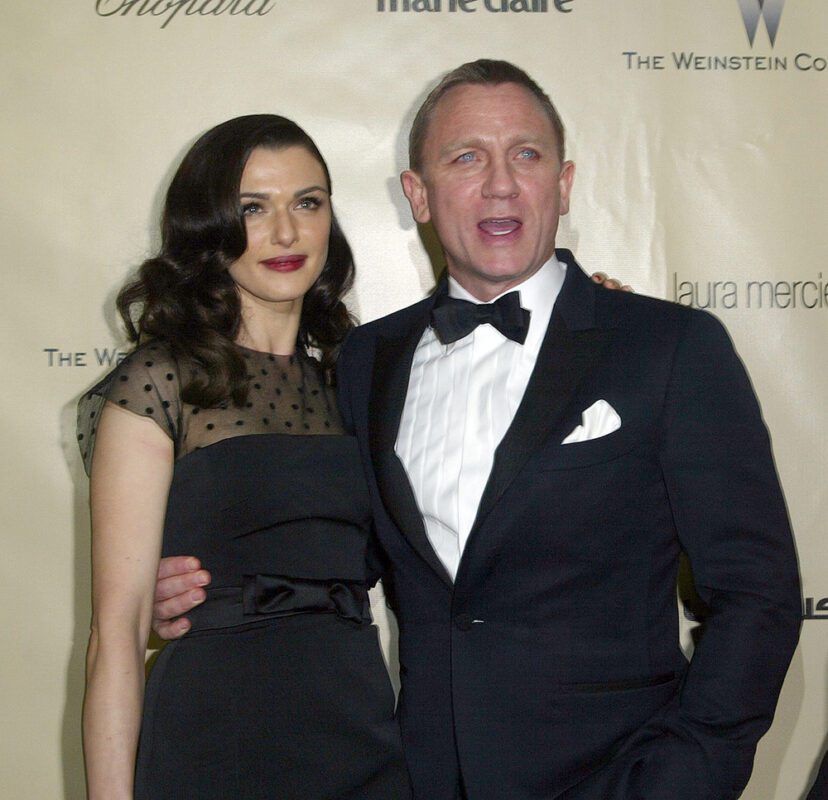 Melissa Benoist and Blake Jenner
The two of them met while they were filming for "Glee" when they both joined the cast in 2012. They also co-starred in "Supergirl", where Benoist played the title character. They got engaged in the summer of 2013 and secretly tied the knot in 2016.
In that same year, Benoist did an interview with "People" where she admitted how much she loves working with him. "We only have fun when we work together. He's definitely my favorite person to act with. He is my favorite scene partner.".
Daniel Craig and Rachel Weisz
Craig and Weisz fell in love when they were filming for the horror flick "Dream House" in 2010, after the actress had a rough breakup with director Darren Aronofsky. So, as we said, they met in 2010 and married in June 2011 in a very small and private ceremony.
In fact, it was so private, that they only had four guests, including their children from previous relationships. We have to admit, they look absolutely lovely on the red carpet, even though we don't know anything about their relationship. Even more, Weisz explained to "More Magazine" that "you have to protect your marriage. You don't have to share everything."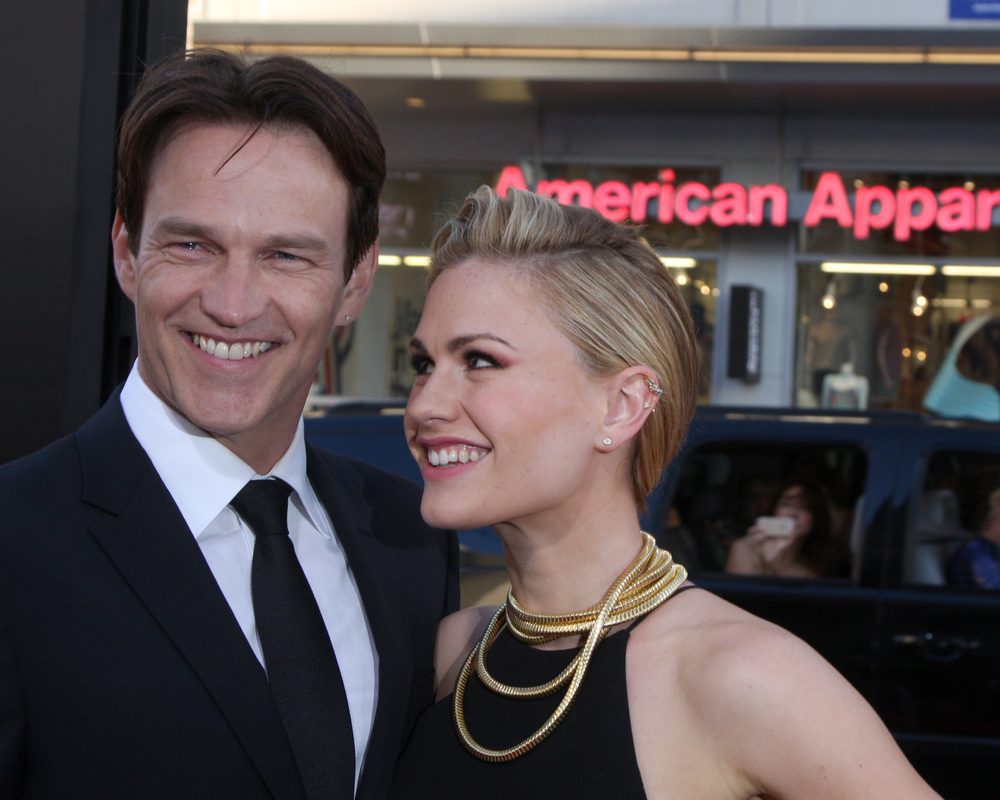 Anna Paquin and Stephen Moyer
Anna Paquin and Stephen Moyer started their romance immediately after working together on "True Blood." The pair met in 2007, and two years later they got engaged and eventually married in Malibu, CA. They have a pair of twins, Charlie and Poppy.
One of the cutest moments about this couple was back in 2015 when the couple was invited to "Watch What Happens Live". There, Moyer started describing how he fell in love with his wife. "We first met screen testing for the show. We were both single, and we felt there was an immediate spark. The moment I saw her, I knew I wanted to spend the rest of my life with her. I know it sounds syrupy."
Sarah Michelle Gellar and Freddie Prinze Jr. 
Gellar and Prinze Jr. met while working on "I Know What You Did Last Summer", a teen horror flick from 1997, but they didn't actually start dating until 2000. So, after getting together, they didn't need much time to realize they were madly in love and that they want to spend the rest of their lives together, so they got engaged in 2001 and had their wedding in Mexico in September 2002.
They have two kids. At some point, Sarah was asked if she can give some advice on how to make your marriage last: "Just make sure to take ten minutes, and put the phone down. Have a cup of coffee with your significant other. Value the time that you have."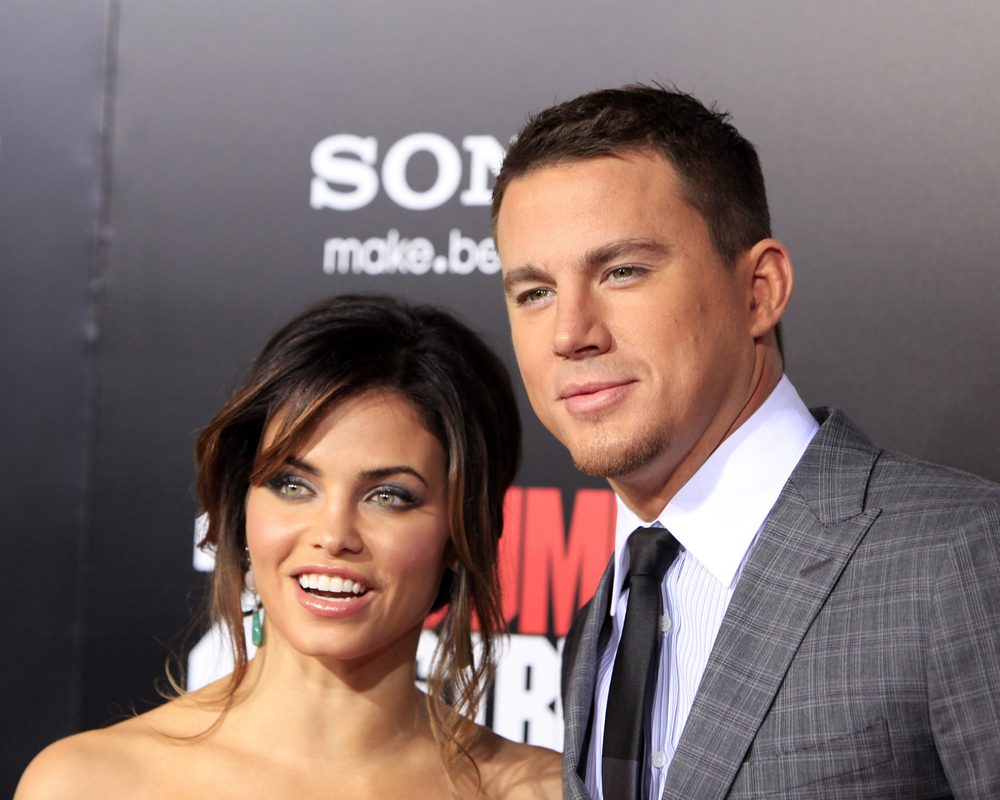 Channing Tatum and Jenna Dewan-Tatum
Channing Tatum and Jenna met while working on the dance flick "Step Up". Even though they didn't start dating until after the shooting finished, the film clearly brought these two together. They got engaged in the fall of 2008 and married in July 2009 at Church Estates Vineyards in Malibu, CA. Their first child was born in 2013.
Miley Cyrus and Liam Hemsworth
The on-again-off-again couple met for the first time while filming "The Last Song" in 2009. While no one is sure how long they stayed together, we do know for sure that the couple has been reportedly been engaged twice, first in 2012 and secondly in 2016.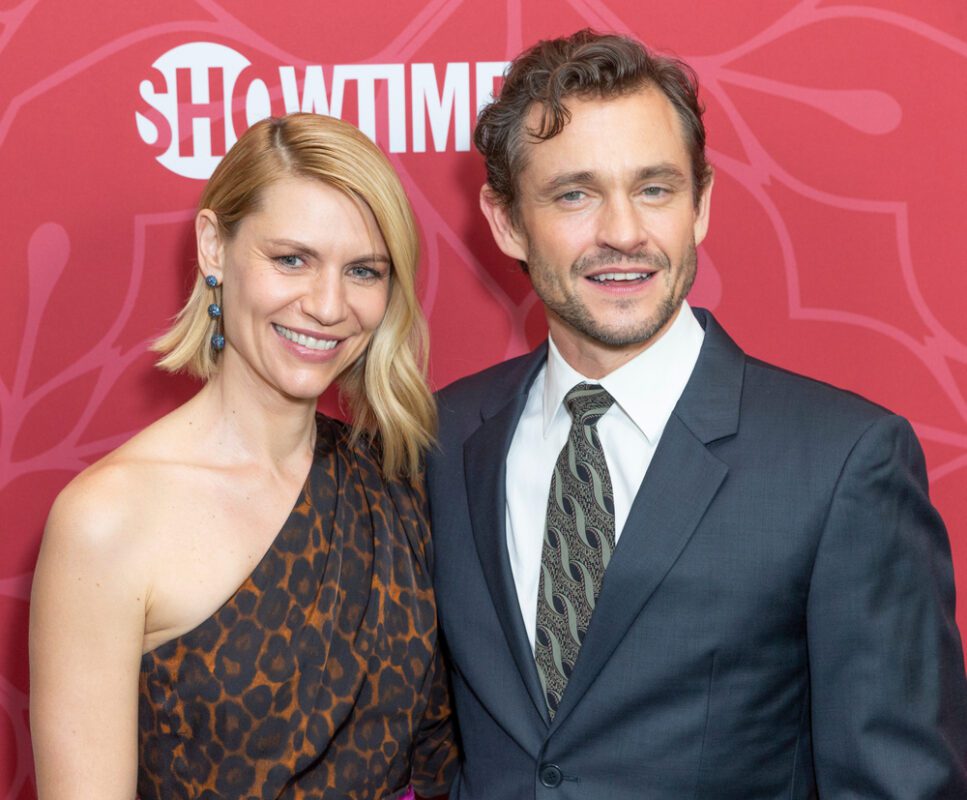 Vincent Kartheiser and Alexis Bledel
Back in 2012, Bledel had a guest arc on "Mad Men", the show which made Kartheiser a star. They became an item after the filming for the season finished because both of them wanted to keep being professional during filming.
They married in a secret ceremony in Ojai, CA in June 2014, and welcomed their son in 2015. According to Kartheiser, at first, it was very important for him to make things work. In fact, he said many times that he considers himself to be very lucky. "The most important thing is to make sure we can see each other in the flesh at least once every 10 days."
Claire Danes and Hugh Dancy
Claire and Hugh first met in 2006 while they were working on "Evening", which they filmed in Newport, RI, and they immediately fell in love. Even so, they didn't begin dating until the film was finished. The couple announced that they are engaged in February 2009, and got secretly married in France of that same year.
According to an interview with "The EDIT", Danes believes that "marriage is wonderful. It is not only challenging, but it also keeps getting deeper. You keep learning things about the other one and yourself, and it's not always comfortable. It's a huge thing to have a partnership with someone you really trust and admire."
If you enjoyed reading this article, we also recommend reading: How Melania Trump Feels About Husband Donald Trump
(Visited 477 times, 1 visits today)