Take a look at these women, and you'll agree that age is just a number!
The Internet has been flooded with lists of the world's most beautiful women, but now the focus is shifting. People are now more interested in seeing gorgeous ladies who have crossed 50 and are still rocking it like they could take on any 20-something actress.
We no longer attach beauty to youth only, and this is a good thing because people over a certain age can still be beautiful. Moreover, some female stars seem to defy the rules of aging, proving that age is just a number. It only seems fair to acknowledge their beauty and achievements.
This being said, here are some of the most beautiful female celebrities over 50!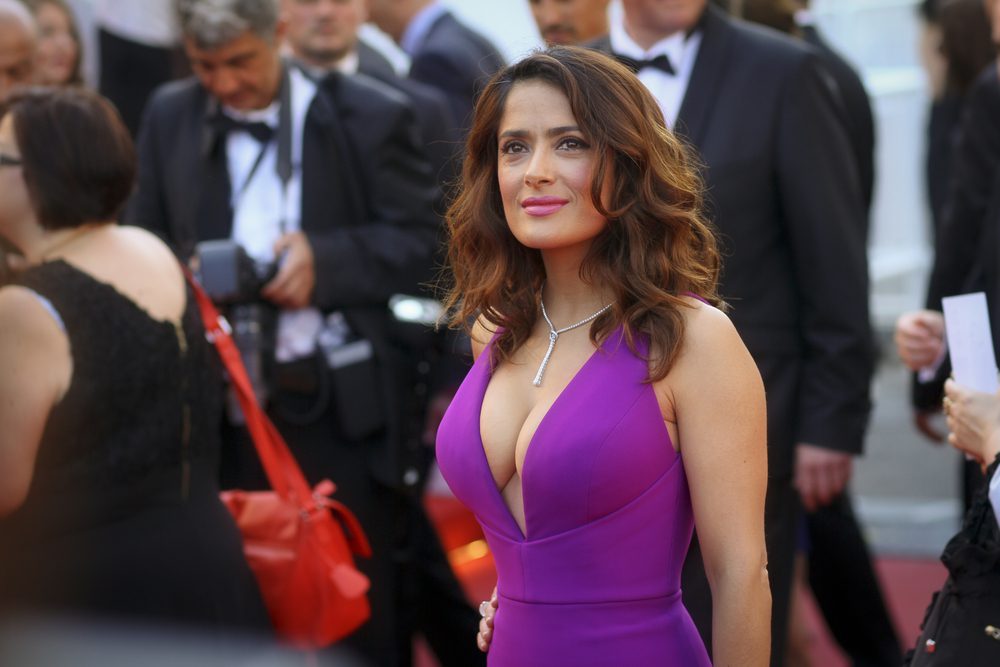 1. Salma Hayek
There's no way you look at a picture of Salma Hayek and not wonder, "How is it possible for her to get old but for her face and body not to show it?"
Well, we won't delve into the multiple techniques celebrities use to maintain their youth, but we think this isn't the case for Hayek. Or, if she's done something to her face, you can't still tell for sure. Anyway, she definitely looks like age is just a number!
Salma Hayek Pinault was born in 1966 in Mexico. She's a Mexican and American actress and film producer best known for her roles in "Dogma," "The Hitman's Bodyguard," and "Desperado." She was also the voice of Princess Fiona in the movie Shrek.
Hayek is also an international ambassador for UNICEF, and she's often referred to as "the most gorgeous woman in the world."
2. Cindy Crawford
Cindy Crawford is another female celebrity who proves age is just a number. Born in 1966 in the USA, she is an American actress, model, and TV personality. Cindy has posed for many covers of some of the most famous magazines, such as "G.Q.," "Vanity Fair," and "Maire Claire Spain."
Cindy Crawford, now 57, has been the epitome of a supermodel. She defined the '90s supermodel era as the face of "Vogue," "Gap," and "Bebe." In 2000, she decided to quit full-time modeling at the age of 34. Since then, Cindy has written a book named Becoming, launched her furniture line, and worked as a brand ambassador for several companies.
The former supermodel shared that she's aware of the fact that, no matter what she does, she won't look 20 or 30 again. She pointed out that she only wants to look great at 50. We think she has done a great job so far, proving that age is just a number!
3. Demi Moore
There's no way we can make a list of beautiful women over 50 and not include Demi Moore. Born in 1962 in the USA, she's one of the most popular American actresses.
The 60-year-old mom of three is best known for her roles in "G.I. Jane," "A Few Good Men," and "Disclosure". She has won three Screen Actors Guild Awards, and two Golden Globe Awards, and was named the most stunning woman by People Magazine in 1992.
Moore proves that age is just a number, and you can easily see that. Instead, the actress has decided to be defined by her experience, according to her. She's reframing the idea of aging in a much different way than our grandmothers' generation. The result is incredible, don't you think?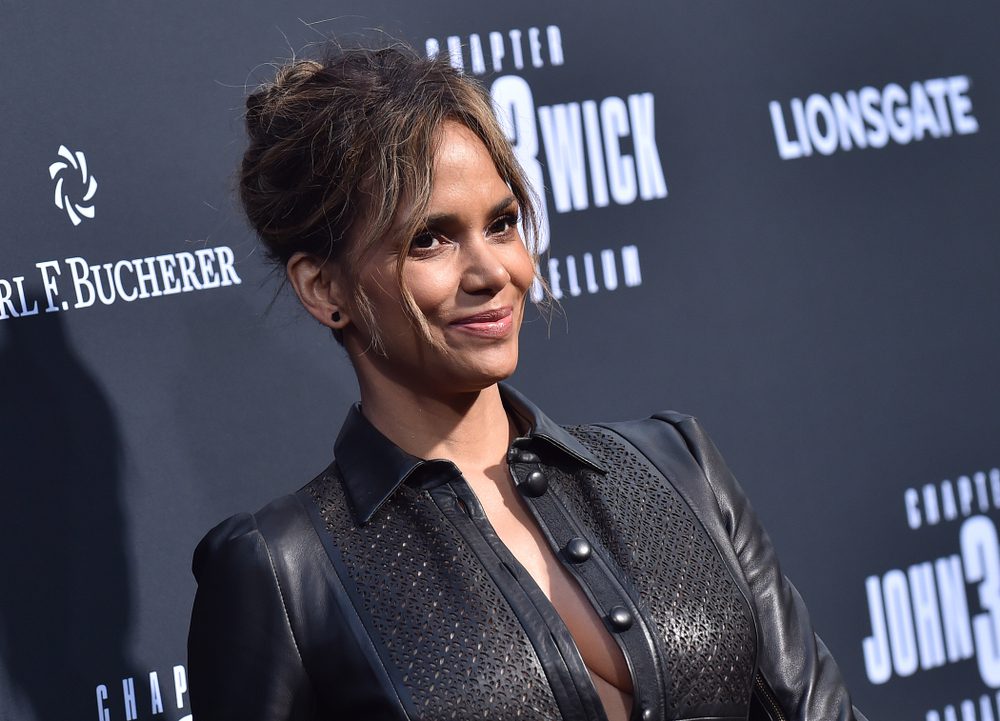 4. Halle Berry
Another female star that shows age is just a number is Halle Berry. Born in the USA in 1966, Berry is an American actress who's best known for her role as Storm in the "X-men" movie series. She won the Golden Globe Award for Actress in a Miniseries or a Movie and the Primetime Emmy Award.
Thanks to her genetics and regular physical exercise, the actress can easily look 30 when, in fact, she's over 50. Probably one of the things that has helped her stay in great shape is maintaining a strict diet. She's been doing that since she was 22—the age when she was diagnosed with diabetes.
Keep reading to discover other female celebrities over 50 who prove age is just a number!
5. Sharon Stone
At the age of 65, Sharon Stone continues to prove that age is just a number and defy industry biases. Born in 1958 in the US, she's an actress, producer, and former fashion model.
When it came to Hollywood it-girl status, Stone cornered the market with roles in movies like "Total Recall," "Casino," and, of course, "Basic Instinct", which you can find here, throughout the 90s and early 2000s.
Ironically enough, her pivotal roles in these movies all came to her amid her 30s, which, by Hollywood standards, was then considered past her prime.
Now in her 60s, Sharon Stone is a leader in embracing her natural beauty and her age, and she still has the same vibrancy and glow to her that she did all those years ago. In other words, she perfectly embodies the saying, "Age is just a number."
6. Beverly Johnson
Beverly Johnson was born in 1952 in the USA. She's an American actress, model, and singer. In August 1974, she made history as the first African-American model to pose for the cover of American Vogue.
Moreover, Johnson was the first black woman to appear on the cover of Elle in France in 1975. She also starred in the reality TV series "Beverly's Full House," which aired in 2012 on the Oprah Winfrey Network. She also starred in Michael Jackson's "Liberian Girl" music video.
In 2008, the New York Times named Beverly Johnson one of the most important fashion personalities of the twentieth century.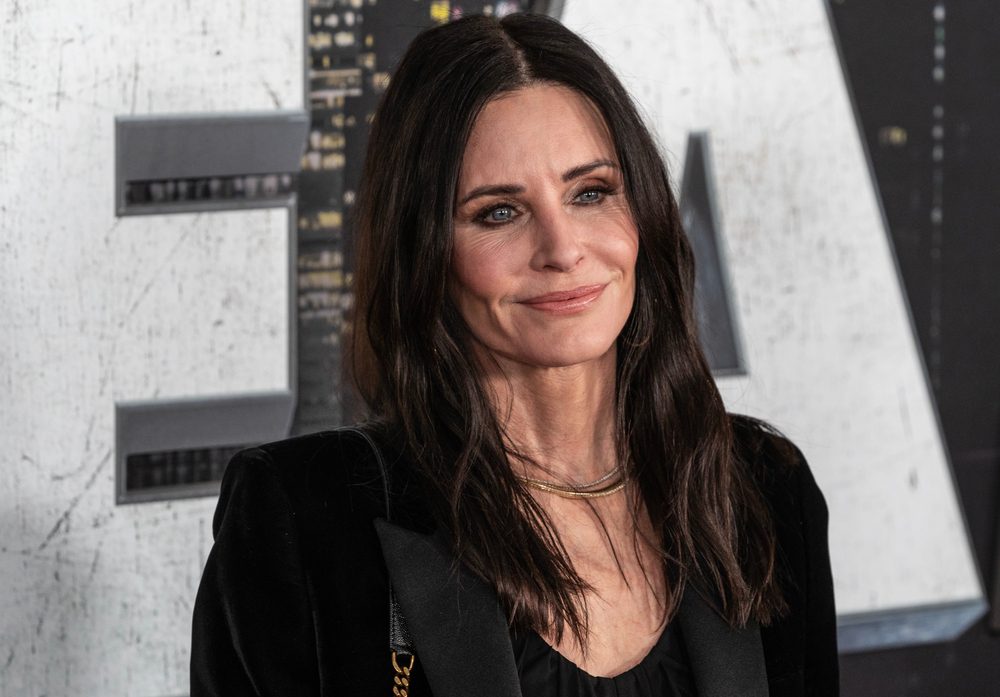 7. Courteney Cox
Next on our list of female stars over 50 who prove age is just a number, we have Courteney Cox. Born in 1964, she's an American actress best known for her role as Monica Geller on the famous sitcom "Friends," for which she earned the Primetime Emmy Award.
After the huge success of "Friends," the actress has gone on to star in the horror series "Scream," which has also become pretty popular. In fact, "Scream" is widely known as one of the best horror movies of all time, and it's credited with revitalizing the horror genre during the '90s, when it was thought to be on its way out.
According to Courteney, getting older hasn't been the easiest thing for her, as she thinks there's pressure to maintain your looks. However, now that she is 59 years old, she embraces her age and accepts herself just as she is.
8. Monica Bellucci
Last but not least on our list of gorgeous women over 50 who prove that age is just a number, we have Monica Bellucci. Born in 1964 in Italy, Bellucci is famous for being the beauty idol of the Italian film industry. But her talent and unmatched physical qualities have also helped her become a highly-demanded actress in Hollywood.
The Italian star has starred in many movies, including "The Passion of the Christ" and "Bram Stoker's Dracula". She stated that she's not scared about getting old and that it's what's inside that makes people beautiful on the outside".
If you liked our article on female celebrities over 50 who prove that age is just a number, you may also want to read Melania Trump: 6 Unseen Photos and Interesting Facts You Should Know!
(Visited 190 times, 7 visits today)