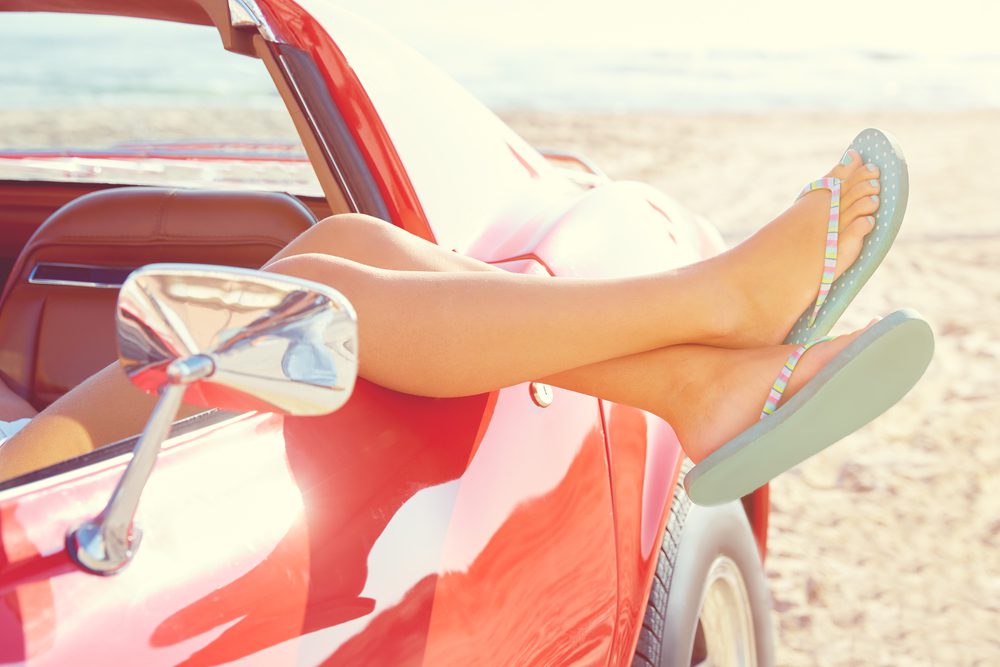 Have you ever been to Florida? What do you think of it? You should definitely expect the unexpected! It's hard to find Americans that love their residential state more than Floridians do. It might sound funny, but there is something about Florida that makes people come again and again, even for a visit! Did you ever notice that something was really weird?
Because it's more than obvious they don't even know about them. Let's take a closer look together at what Floridians do.
If you know of more fun things that happen in Florida, let us know in the comments.
1. Wearing shorts and flip-flops after it dips below 65 degrees
I mean, how's that possible? Flip-flops are very comfy and easy to wear with almost everything during the summer or when you go to the beach, but what if people from Florida want to wear them even during some kind of big event like a wedding or baptism?
This habit is so funny that I could swear that if I were to move there tomorrow, I would never stop wearing flip-flops, even during the winter! Plus, Floridians brag about winter all the time, especially when it happens to snow, which is not that often.
2. Publix sandwiches
When you are hungry, you instantly think about Publix because it is one of the most popular fast foods of all-time in Florida. Consider going above and beyond Subway! Who would think?
If you suggest to a Floridian that they grab a sandwich from a random fast-food chain, they might laugh so hard that you wonder what's going on.
3. Bragging about how great our state is, but at the same time telling everyone not to move here
Florida is pretty awesome, but it's crowded and if you ask a Floridian about moving, they will say everything that makes you reconsider the idea immediately! They are not unfriendly, just tired of being stuck in traffic. How weird is that?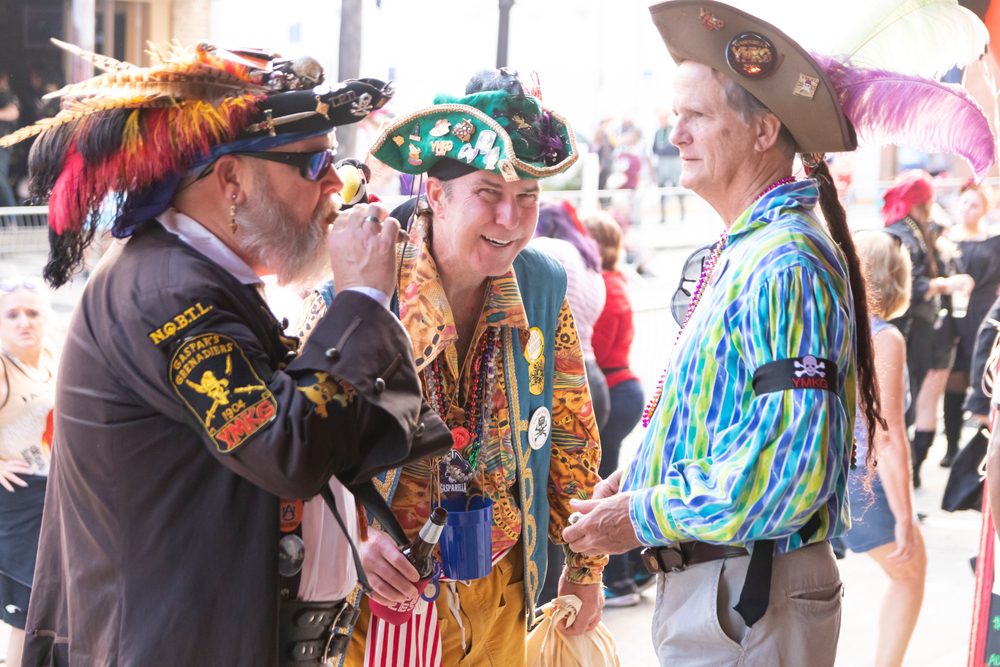 4. They dress up like pirates 
Even if you find this weird, Floridians take this stuff seriously! You can actually see people all year round dressed up as pirates. Have you ever heard of the Gasparilla Pirate Festival? That is where the magic happens!
Maybe it's related to the tropical climate or maybe they are pirates by heart, but a lot of them find pretty much any excuse to party like pirates. I wonder what rum they drink.
5. Key lemon pie is a thing
Floridians are totally in love with lime, and that's a fact. I mean, who isn't? They have key lime pie dipped in chocolate, key lime cookies, candies, jelly, and key lime hot sauce, like OMG! This is totally a thing. I would try it for sure.
6. Spending longer looking for a shady space to park 
Weirdly enough, they spend a lot of time looking for a shady spot to park their car rather than doing the actual shopping. Why? It was simply because no one wanted to get into a baked car! You should make sure you watch out for the seatbelt buckles too.
7. No one knows what "season" it is
The weather in Florida is unpredictable, and because of that, for most of the year, they have to double-check what season it's supposed to be. Should I grab my shorts or my sweater? Why not both?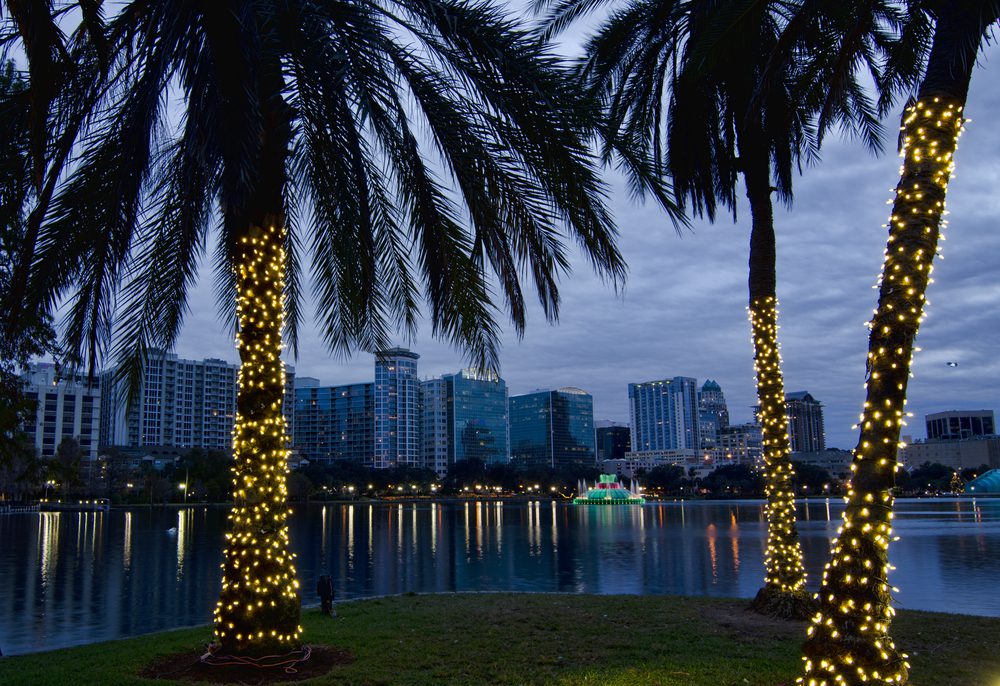 8. Christmas decorations in the palm trees
Jingle bells, jingle bells, jingle all the way! Who said Christmas should be only in Lapland? Floridians are decorating the palm trees and making snowmen from the sand. How cool is that? It's never too late to think outside the box! Where are you from? How do you spend Christmas?
9. We coexist with gators, bugs, snakes, and sharks like it's no big deal
Oh, no! Most of us would find this strange, and who would want to live among alligators? But people from Florida are used to that, and they seem to like it too! They say, "that's like living in paradise." Imagine going downtown and… boom! A reptile is lurking around you, usually in unexpected places.
What do you think about this? Are you a fan of wild animals?
10. They don't buy umbrellas
Who doesn't love summer rain? There is nothing else better than a random rain shower while you are walking in the park. Here in Florida, you can't predict them because, as we said earlier, the weather here is mostly unpredictable.
So why bother buying an umbrella? Just bring your flip-flops, and that shopping bag you're using might be helpful in case of rain; you know, put it over your head.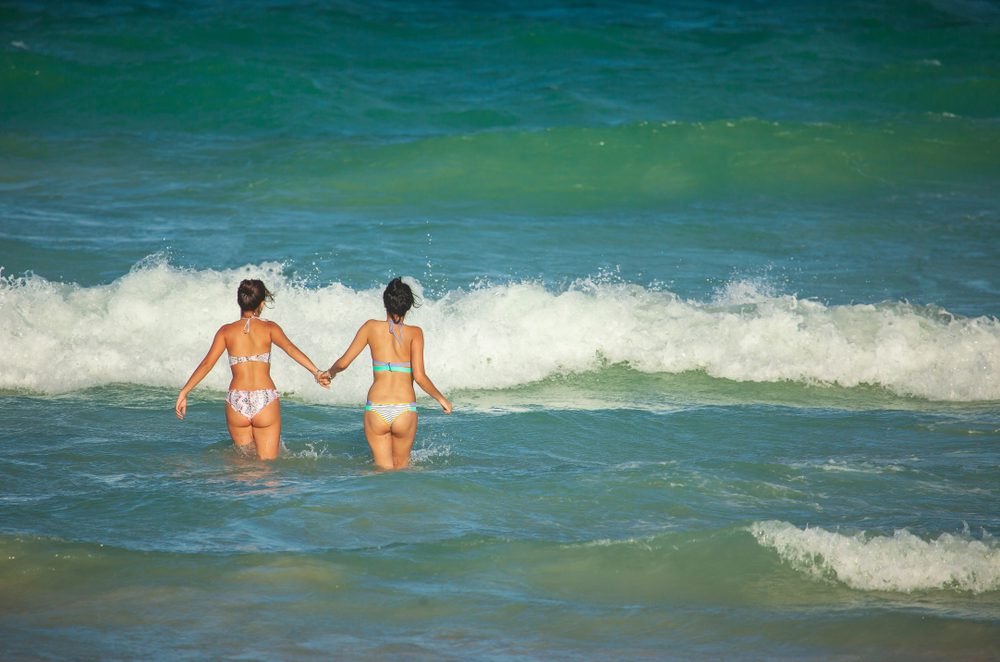 11. All the people know how to swim
Of course, they all know how to swim! These semiaquatic species are friends with water since most of the time they are laying on the beach or going swimming (all year round).
That's not really a weird thing about Floridians, just something that developed since the early years of life. Have you ever been to Florida? Do you like their beaches?
12. Warm-blooded people
People from here are used to warm weather and they hate cold weather and snow, of course! Apparently, they can handle heat and humidity better than most other people around the country.
Imagine having sunshine and heat all year round. Would you like that? I think I could get really used to it since I hate winter too.
13. They have weird bugs flying around
Bugs are gross for sure, especially when it's summer and they are flying around your food or whenever the wind is blowing. You've probably heard of "Palmetto Bugs." They are so big and ugly, and the main issue is that they can fly. Horrible!
How do you feel about this? They need to disappear!
14. Driving in Florida is an extreme sport
Do you realize that traffic can be a nightmare almost everywhere (almost) in America, including Florida? Most people blame it on tourists, but others say that even the natives don't follow the rules. If you have ever been here, you have to admit that driving here can be a real challenge.
But I still want to visit Florida this summer since these weird habits have actually convinced me. I would want to attend that pirate party!
What is your opinion on this? Where are you from? How is traffic in your state?
In Florida, there is a lot of sunshine and happy faces all around. They like to celebrate the state they live in and everything else that makes it unique, which is actually cool because all of us should love our hometowns!
If you're planning to retire soon, where will it be? I won't think twice about this because the answer is going to be Florida for sure.
What are some other strange things you think Floridians do? If you know any other habits of people who live in Florida, make sure to leave them in the comments section!
If you enjoyed reading this article we also recommend reading: 11 Hilarious Pranks Kids Play on Their Parents and Grandparents.
(Visited 496 times, 1 visits today)