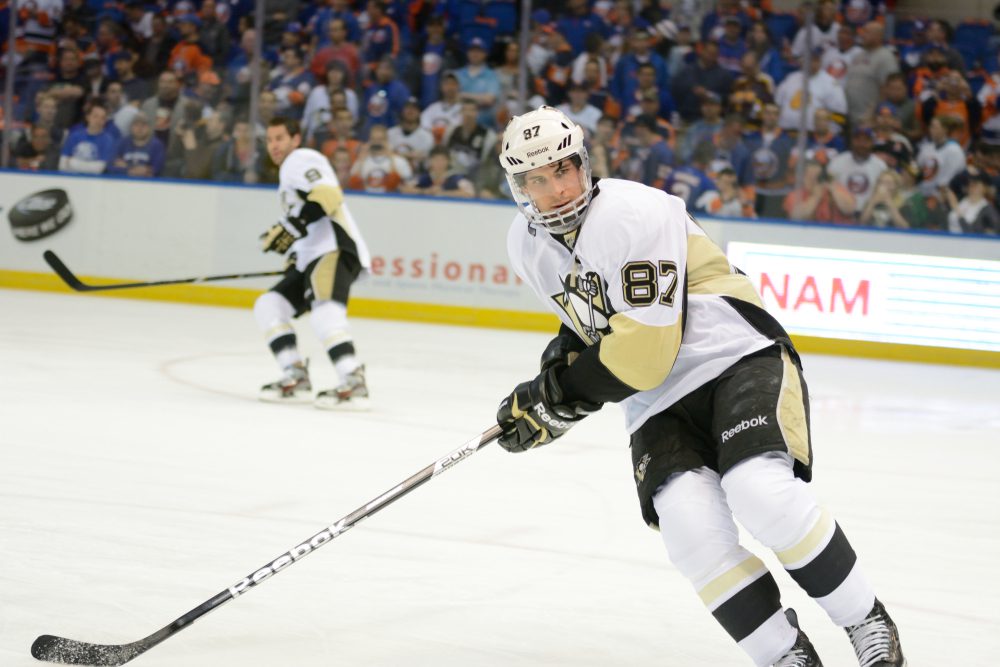 Sports are all about sporting skills, power, dedication, and discipline. Whether we're talking about team or individual sports, it is a great platform for athletes and sports lovers to come together and give their best performance.
It's very true, these sports performers are such a great inspiration for us, oftentimes in ways, we can't even comprehend. Not only they're very popular, but they're also worthy of admiration.
They have the power to influence our lives, to give a great example of what dedication and passion look like, and we're here to applaud and cherish them. Here are 10 of the most important athletes we have right now:
Sidney Crosby (Ice Hockey)
He's the current captain of the National Hockey League franchise called Pittsburgh Penguins, and he definitely deserves his place on the list of the most important athletes of the moment.
He's also known as The Next One, as he made his debut for the Penguins in the NHL after his selection at the 2005 NHL Entry Draft. Ever since that moment, he had to go through many hurdles in order to become one of the highest-paid ice jockey players ever.
Back in 2017, he earned a place among the "100 Greatest NHL Players" at the 100th-anniversary ceremony of NHL. For the first time in his career, he played in all 82 official games in the 2017-18 season.
Mike Trout (Baseball)
Mike Trout is the current Baseball center fielder at the MLB franchise Los Angeles Angels. He's considered one of the best athletes in the game right now. Mike Trout is a seven-time MLB All-Star who has received the American League MVP twice until 2022.
He was picked by the Angels in the first round of the 2009 MLB draft, and the fans nicknamed him "The Millville Meteor" for his fast strikes ever since that point.
He won his spot on the Baseball America's ALL-MLB Team at the end-of-season awards in 2017. He's definitely one of the best baseball players ever, as he won the Silver Slugger Award six times. He was rated in 2018 as the No.1 baseball player in the world by Sports Illustrated.
Chris Froome (Cycling)
Chris Froome is a famous Tour de France champion, who's currently representing the UCI ProTeam "Team Sky" in road racing competitions.
He was highly regarded as one of the best athletes for the amazing performance he made in 2018. The first major tournament he ever won was the Tour of Oman, in 2013, when he established his prominence in the cycling world. Froome made a steady progression and even achieved the Critérium International, the Tour de Romandie, the Critérium du Dauphiné, and eventually Tour de France too.
He also became the Vuelta an España champion in 5 individual stages for the third time in 2017. Unfortunately, he was tested positive for Salbutamol twice the permissible amount during stage 18 of the 2017 Vuleta.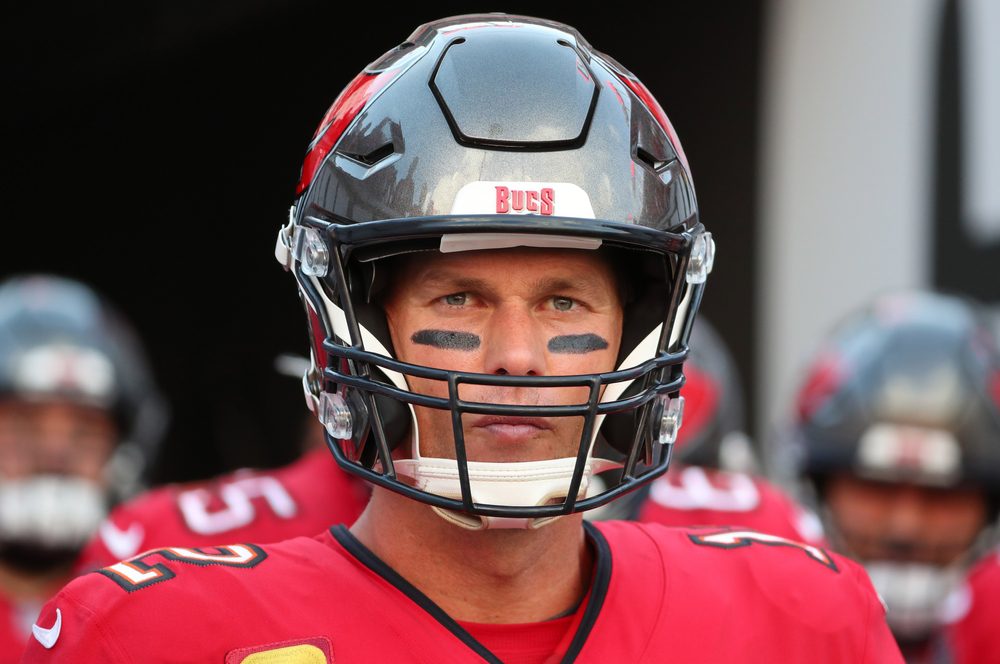 Tom Brady (American Football)
Tom Brady is a well-known American football quarterback who now represents the National Football League franchise New England Patriots.
Also known as one of the greatest NFL players of all time, Brady is holding the fourth spot on this list as one of the most important athletes.
He's the only player except for Charles Haley that won the Super Bowls a record five times. He also received the Super Bowl MVP award four times, but also the NFL MVP award twice!
He is now married to the beautiful supermodel Gisele Bündchen, and they have together two amazing children. Tom Brady has another child with his ex-girlfriend Bridget Moynahan.
Serena Williams (Tennis)
Serena Williams is by far one of the greatest female tennis athletes ever. She holds the World No.1 spot on eight different occasions from 2002 to 2022. She remained on the top of the list for a record of 186 consecutive weeks from 2013 to 2016.
Serena is holding third place in the all-time highest Grand Slam winner list, having a total of 39 total Grand Slams as of 2022. Serena held all four Grand Slam singles at the same time on two occasions, the first time in 2003 and then again in 2015.
She managed to recover from her pregnancy-induced health problems last year and has since returned to the professional tennis circuit teaming with her sister Venus. She gave birth to her beautiful daughter Alexis Olympia Ohanian Jr. on 1st September 2017.
If you want to learn more about one of our favorite athletes, check this out!
Lewis Hamilton (Formula 1)
Since 2013, the British racing driver Lewis Hamilton is still participating in the F1 for the Mercedes AMG Petronas team. Known as one of the greatest Formula One athletes of all time, Hamilton is holding the records for most career points and most grand slams in a single season.
He achieved his first World Championship in 2008, alongside McLaren, and he won it twice consecutively in 2014 and 2015 with Mercedes. Then again he won the Championship in 2018, completing his five-title. Which is just another reason why he's on of our favorite athletes!
LeBron James (Basketball)
If you're a basketball fan, you probably know LeBron very well. He's one of the greatest NBA stars and definitely one of our favorite athletes.
He won 3 NBA Championships and 2 Olympic Gold medals in his career until 2022. Among his MPV legacy, there are 4 NBA MVP awards, 3 NBA Finals MVP awards, and 3 NBA All-Star Game MVP awards. He's an all-time scoring leader of the Cleveland Cavaliers who became an NBA All-Star member 14 times and ALL-NBA first team member 12 times.
Phew, Hell-of-a-lot of awards! LeBron is the youngest basketball player to score 30,000 points on 23rd January 2018, at only 33 years and 24 days. He also reached the mark of 8,000 rebounds and 8,000 assists on 27th February 2018.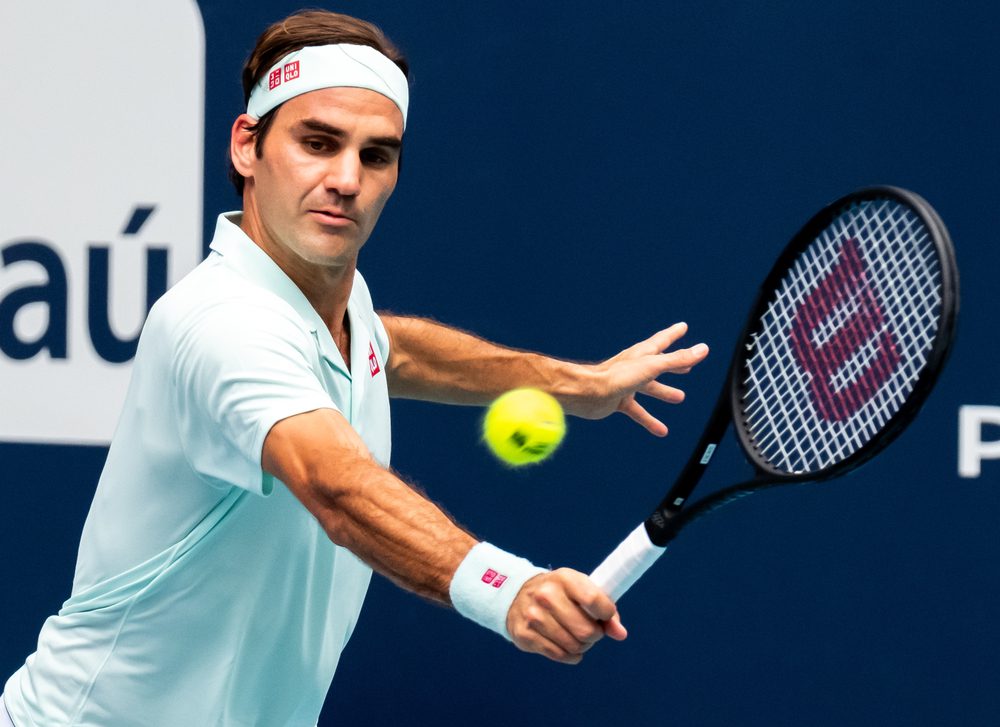 Roger Federer (Tennis)
Roger Federer is a Swiss tennis legend who held his world rank among top-2 to date in 2022. He's one of the most talented tennis players and athletes ever, winning 20 Grand Slam singles titles and keeping his rank up in the top 10 from October 2002 to November 2016.
He achieved eight Wimbledon titles, six Australian Open titles, five US Open titles, and a French Open title in his career up until this point. He won his sixth Australian Open in 2018, winning the title as the first man to win a record of 20 total Grand Slams.
Cristiano Ronaldo (Football)
Cristiano Ronaldo is one of the greatest footballers ever, and definitely one of the most important athletes right now. He stands out thanks to his amazing speed, superior ball control, and spectacular goal-scoring rate. In 2017, he achieved his 5th Ballon d'Or.
Ronaldo has 4 European Golden Shoes, winning 25 major trophies throughout his career up until this point. He also received the FIFA player of the Year award two times in a row on 23rd October 2017.
Then, Ronaldo scored his 50th career hat-trick in a La Liga match against Girona on 18th March 2018. He scored his 650th career goal against La Liga club Atlético Madrid back in 2018.
Tai Tzu-Ying (Badminton)
Tai Tzu-Ying is a Tawainese badminton superstar who became a legend in her sports field in 2022, so she deserves her spot as one of the most important athletes. She's the youngest "Rank 1" badminton player in her nation, after winning the Taiwanese ranking competition in 2011, at only 16 years old.
Then, she won the "World No. 1" ranking in December 2016, spending 67 consecutive weeks in the top spot. Between 2016 and 2017, she managed to hit 27-match winning streaks and won six titles in a row.
Playing with Chen Yufei, she managed to defeat her, winning the gold medal in 2018 at Asian Championships.
If you enjoyed reading this article about the most important athletes, we also recommend reading: These 10 Incredible Female Sports Players Will Blow Your Mind
(Visited 366 times, 1 visits today)