A-List Actors And Their Debut Roles
Tinsel town can be a weird place. Someone can be a star and have lots of award-winning films, but they will always be remembered the most for the "bombs" AKA the debut roles in their career.
The roles that were just cringy to watch, or so terrible that people walked out of the movie theatres.
Some A-list actors will even make bad films for a big payday. Others end up being let down by their cast, producers, and directors. But, whatever the reason a project was a dud, sometimes even the biggest stars just have to raise their hands and say, "yeah, that sucked, I admit it."
And because every actor has to start off somewhere, they tend to hope we only remember their most successful roles, but we definitely remember the bad ones just as well. Check out the 10 worst debut roles of some of our favorite Hollywood stars!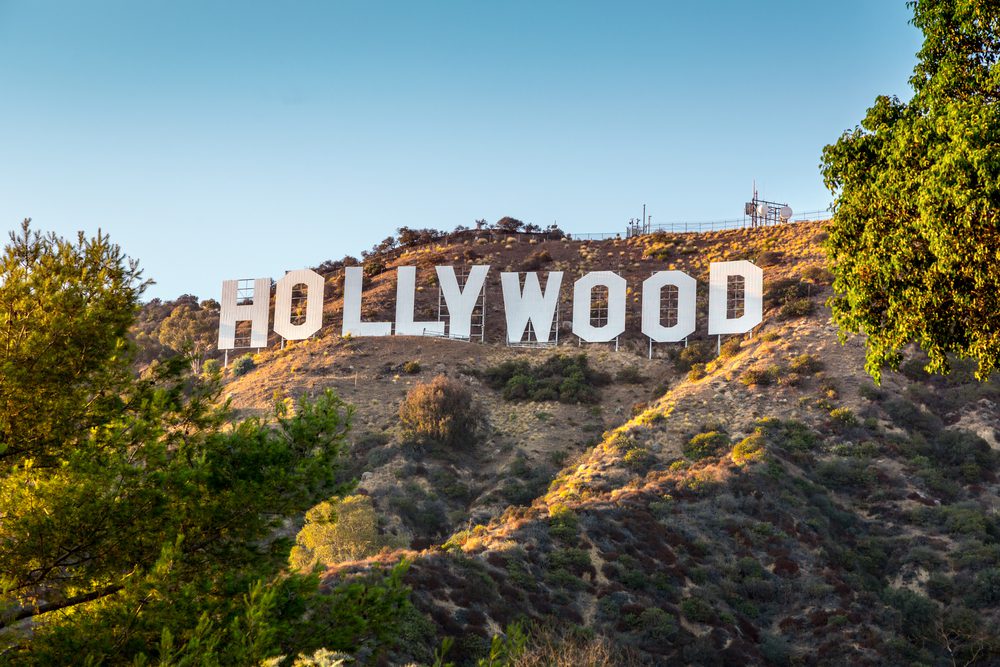 Arnold Schwarzenegger: Hercules In New York
When he won the titles of both Mr. Universe AND Mr. Olympia, it wasn't enough for Arnold Schwarzenegger. This Austrian bodybuilder also had dreams of becoming a big Hollywood star. Unfortunately, his first debut role in the acting world was far from glamorous.
Arnold starred as the main character in the 1970 comedy Hercules in New York for his debut role. He chose to go under the stage name Arnold Strong because he was told that his last name would be too long and difficult to pronounce.
On top of this, his accent had been so thick that his words ended up being dubbed in post-production. Which made the low-budget movie even harder to sit through.
Up until today, this movie remains one of the few that this A-lister has openly regretted making.
Courtney Cox: Masters Of The Universe
It's still hard for fans of this original animated series to forget the bad taste that the 1987 movie adaptation left in everyone's mouths. And this "Friend" just happened to play a leading role in the film.
Before starring in hits like Ace Ventura, Scream, and the massively famous show Friends, Courtney Cox's debut role was to play Julia Winston, a teenage damsel in distress in this high-fantasy spectacle.
Even though it was based on one of the most popular cartoons of the time, Masters of the Universe was a huge critical and commercial flop, grossing $17 million when it had a $22 million budget and presently holding a minor 17% approval rating on Rotten Tomatoes.
I'm sure looking back, the actress regrets this debut role!
Brad Pitt: The Dark Side Of The Sun
While many think that Brad Pitt started out on the soap opera "Another World," his resume goes a bit further back. In contrast, Pitt was only paid around $1,500 for about two months of filming.
The trade-off may have been worth it to him to be able to headline his first movie. But to make matters worse, The Dark Side of the Sun ended up not even being released following its completion.
And just when Pitt started to relax, knowing the film probably would never see the light of day, the movie with his debut role was distributed as a "straight to TV" release in 1997 to capitalize on the actor's growing popularity.
Emilia Clarke: Triassic Attack
A mere year before British actress Emilia Clarke was cast to play the mother of dragons on HBO's Game of Thrones, her debut role was beside another kind of giant: reptilian monsters!
In this low-budget film debuted on the Syfy Channel, the story was released back in 2010 and revolved around the fossils of three dinosaurs. A raptor, a T-rex, and a Pteranodon are accidentally brought back to life by a museum owner and trying to destroy the nearby town.
Clarke was set to play Savannah Roundtree, the town sheriff's daughter, who eventually conquers the living skeletons by electrocuting them. Much like the Sharknado series, Triassic Attack has equally ludicrous action sequences and cheap special effects, minus the cult following, of course.
Thankfully, the plunging result didn't stop Clarke from being cast to play Daenerys Targaryen.
Sylvester Stallone: Italian Stallion
Before making it in the big league with Rocky in 1976, Stallone suffered many setbacks while trying to break into show business. At the beginning of the 70s, he found himself unable to pay his rent.
And after being evicted out of his apartment, the aspiring actor slept in a New York City bus terminal for a few nights in the middle of winter when he found a casting call out of the blue for a soft-core adult film titled: The Party at Kitty and Stud's.
Frantic over money, Stallone played the leading debut role in the flick and was paid 200 dollars for two days of work. Typically, after he sky-rocketed to fame, the movie was re-released and renamed Italian Stallion in an attempt to profit off of Rocky's success shamelessly.
I'm sure this is one debut role Stallone would LOVE to forget!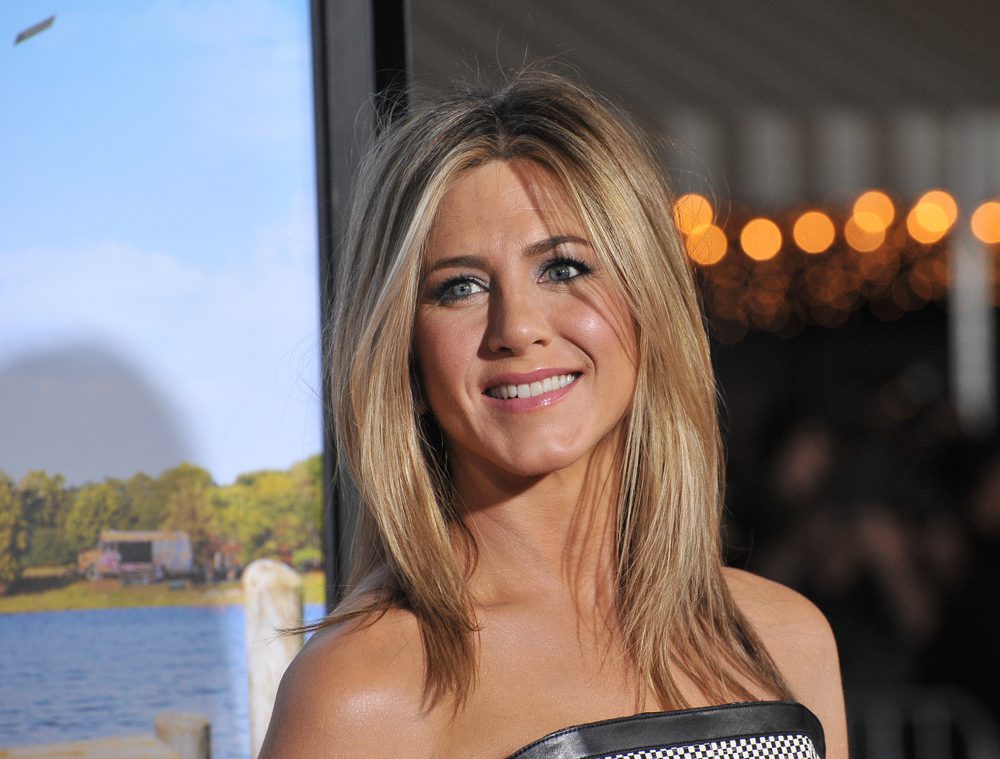 Jennifer Aniston: Leprechaun
After landing several smaller parts in various shows and TV movies, Jennifer Aniston caught her first starring debut role in the 1993 horror-comedy Leprechaun.
The "Friends" star played Rory Redding, a young girl who's forced to move to a North Dakota farmhouse for a summer when a 600-year-old evil Leprechaun starts killing off bystanders in attempting to find his stolen pot of gold.
While no one would actually walk in to see a film about a murderous Leprechaun expecting to see any Oscar-worthy material, maybe the film's biggest crime is that it lacks any sense of fun or originality.
The right style could have easily turned this off-beat creature feature into a cult classic. Even though it was a critical disaster, the movie still made six sequels, but Aniston has wisely stayed far away from them.
Chris Pratt: The Extreme Team
After dropping out of college, Pratt worked as a daytime dancer before eventually becoming homeless while living in Hawaii. His luck finally got better when he was found by a director while working at a restaurant in Maui.
Soon after, Pratt began his film career by starring his debut role in the 2003 film The Extreme Team, involving a group of extreme athletes getting ready for a covert Black Ops mission in New Zealand.
If the film might sound incredibly corny and unbelievable, IT IS! Even Pratt admitted that pretty much no one saw the movie when it was released, though it did open up a few doors to allow him to pursue a career in acting.
But unfortunately, it would take an entire decade before Pratt would appear in another action movie, possibly due to this film being a huge thumbs down!
I guess not all debut roles are GOOD debut roles!
Mila Kunis: Piranha
Piranha was released back in 1978 with the intent of being a parody of Jaws. To this day, it has kept a cult following and even earned a stamp of approval from Steven Spielberg himself! But… that's not why we're here!
But, the 1995 remake starring Mila Kunis in her debut role managed to suck out all of the humor from the original, resulting in an overwhelmingly dull experience.
A VERY young Kunis landed her very first film after some minor TV guest spots. She played the part of Susie Grogan, a summer camp attendee, who was wisely too scared to stick her toes into a river right before some mutant piranhas began to wreak havoc on anyone brave enough to get in the water.
The film presently holds a 3.9 rating on IMDb and an audience score of 17 percent on Rotten Tomatoes. Luckily though, this film disaster didn't stop Kunis from being cast on That '70s Show two years later.
George Clooney: Grizzly II: The Concert
You didn't think that this dreamy celeb's first role was on ER, did you?
Sorry to burst your bubble, but it's much worse! The story behind his first low-budget debut role in a 1983 horror film is about a giant grizzly bear that takes revenge for his bear friends that have been slaughtered by creating mayhem at a rock concert.
Sounds Oscar-worthy, doesn't it?!? As if that wasn't already enough to make you see Grizzly II: The Concert, let's talk about the fact that the film also features a few other future stars. That includes Laura Dern and Charlie Sheen.
With such a talented lineup and a ridiculously amusing premise, it seems like George even had a talent for picking out some winning projects when his options were minimal.
Sorry to say that Grizzly II has never been released in its complete format, probably to the delight of Clooney himself, who has gone on to bigger and better things.
That being said, Clooney still appeared in several other flops, such as 1988's Return of the Killer Tomatoes! Before finally getting to enjoy his mainstream success.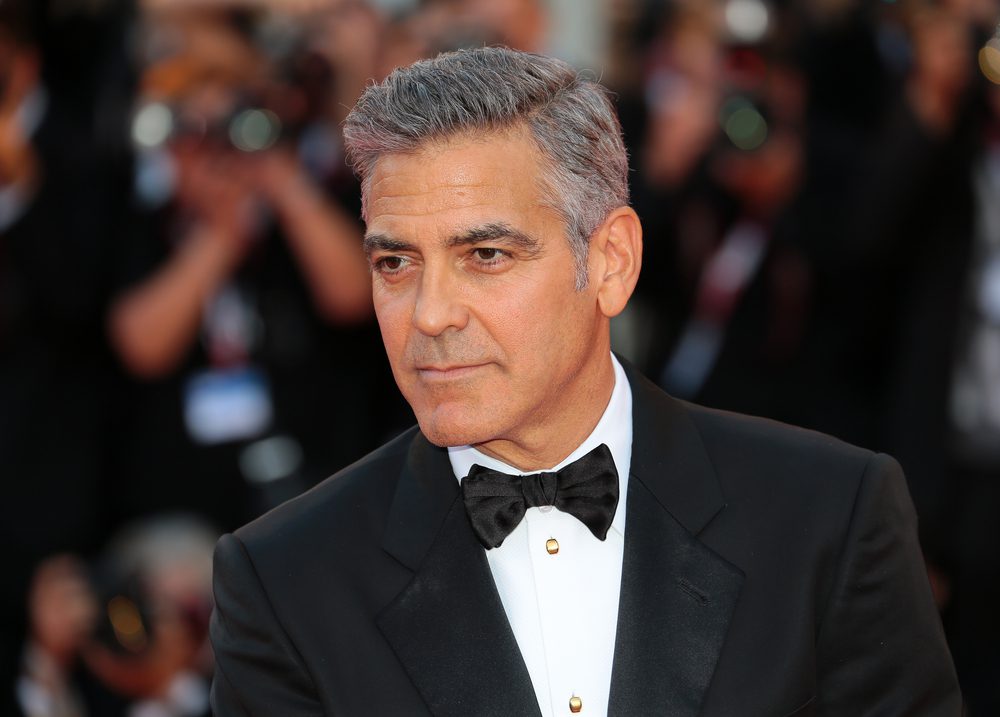 Nicole Kidman: BMX Bandits
Well, that name says it all, folks! The bad part of being an international star is that it usually takes longer to break into Hollywood. But, the upside is that all of your embarrassing debut roles will most likely be forgotten in your home country…Except the internet came along and ruined that aspect for the older actors!
For her first starring role, Kidman portrayed the role of Judy in the 1983 Australian action film BMX Bandits, which, not surprisingly, is about a group of pro bike riders who get a bit too caught up in a bank robbery gone wrong.
While the entire movie is full of an almost unbearable amount of 80s cheesiness, it's not exactly the worst movie on this list.
And to be fair, Nicole Kidman's performance is easily the standout of the film. So it's no wonder that the actress went on to bigger and better things. Not to mention better hairdos!
If you wish to know more about celebrity life, we recommend: 8 Gorgeous Celebrities Who Are Clearly Aging Backwards
(Visited 1,370 times, 1 visits today)