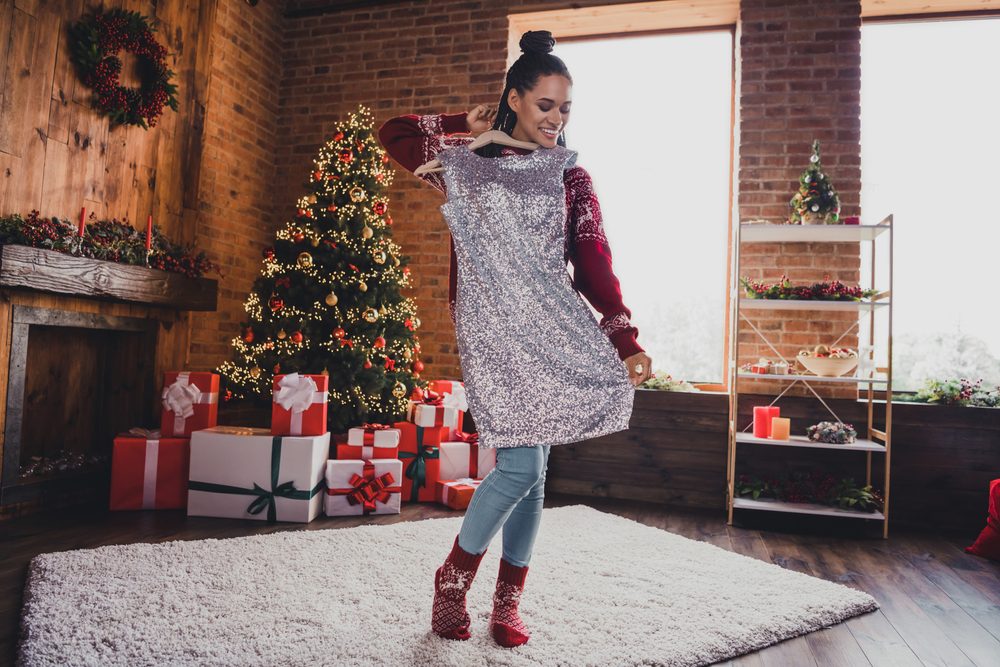 Mariah Carey may be the Queen of Christmas, but this doesn't mean that the rest of us cannot have at least a bit of the fun she has during the holidays. The "All I Want for Christmas" singer is well-known for her iconic holiday outfits — and rightly so.
December 25 is the one day of the year when you may dress up for lunch without feeling overdressed. After all, much like Santa's traditional red-and-white suit, the right outfit can make or break the whole Christmas mood.
It may feel like you need some kind of miracle to find the ideal outfit for a full day of breakfast with your parents, lunch with your in-laws, and drinks with friends. But don't worry, it can be done!
Who better to look to for style inspiration than well-dressed celebrities with stylists to fix any December outfit woes? All of the photos below are from past years, but it seems that the trend hasn't changed too much — splashes of red, bright lights, and shimmering accessories are still making their fashion nice this year.
Keep reading to get inspired for your Christmas day outfit in 2022!
(Visited 1,553 times, 1 visits today)